Outdoor Living Trends 2023: Insights from Fixr.com Trends Report
Contributed by: Cristina Miguilez, Fixr
The importance of outdoor living spaces has increased significantly in recent times, with people cherishing their outdoor areas more than ever for a wide range of activities. The trends lean toward blending indoor and outdoor living, upgrading privacy and embracing the therapeutic benefits of spending time outdoors. The focus is on creating enjoyable experiences at home through well-designed outdoor spaces. Fixr.com's Outdoor Living Trends Report uncovers the latest trends that define outdoor living in 2023:
Indoor-Outdoor Living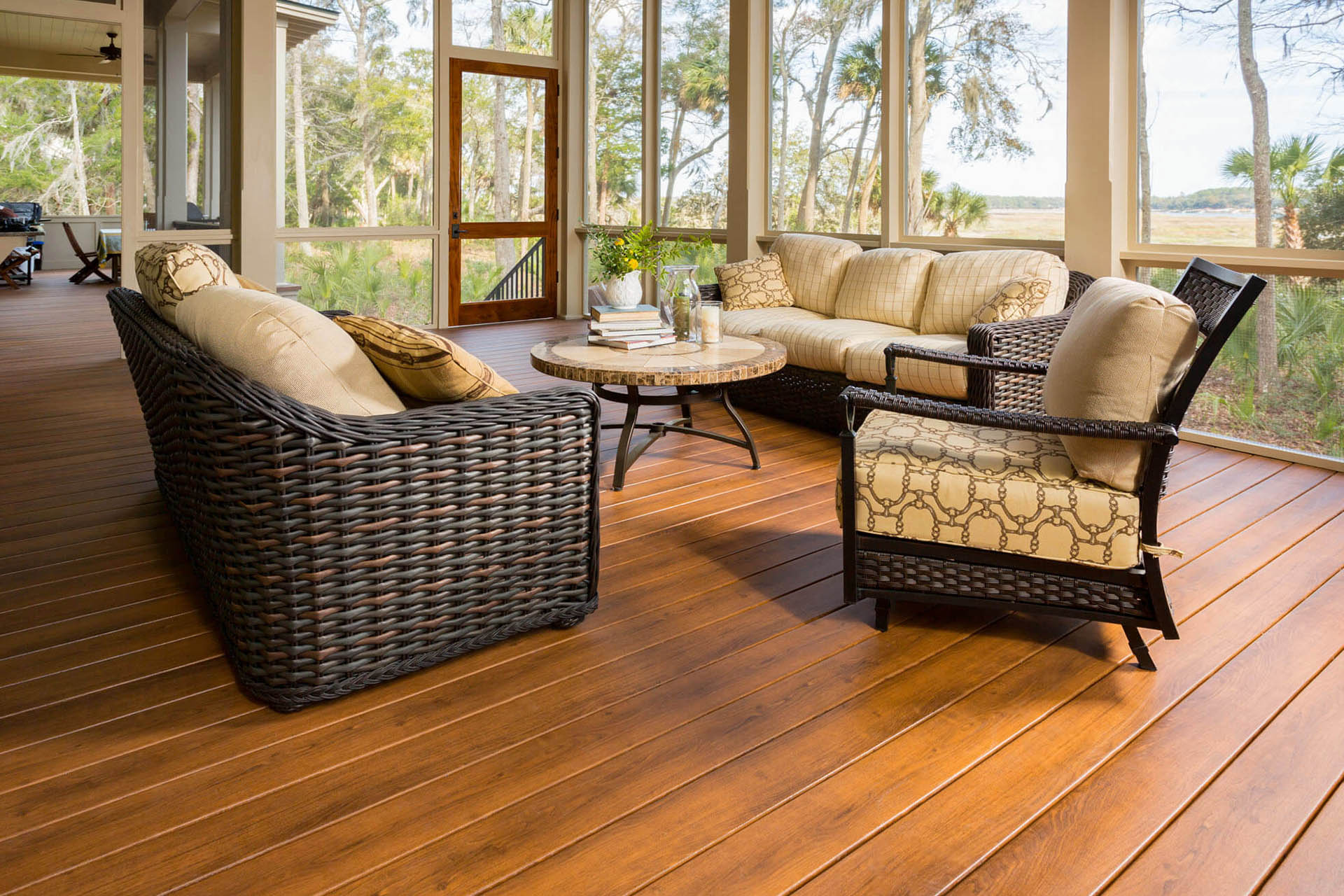 Indoor-outdoor living continues to be a big trend, with 73% of home construction professionals naming it the biggest outdoor living trend of 2023. This trend involves blending interior and exterior spaces to create comfortable multi-seasonal areas that extend usability throughout the year. Using floor-to-ceiling glass doors or covering your patio, as well as using materials for patios and decks that can withstand any type of weather are just some ways to achieve this.
Indoor-outdoor living provides benefits such as expanded living space, the opportunity to be close to the relaxing benefits of nature and the maximization of natural light. As the demand for this trend continues to rise, incorporating an indoor-outdoor area into your home can potentially boost its value and help you sell it faster.
Looking for Inspiration? Check out 5 Things You Need to Know about Zuri™ Premium Decking
Outdoor Kitchens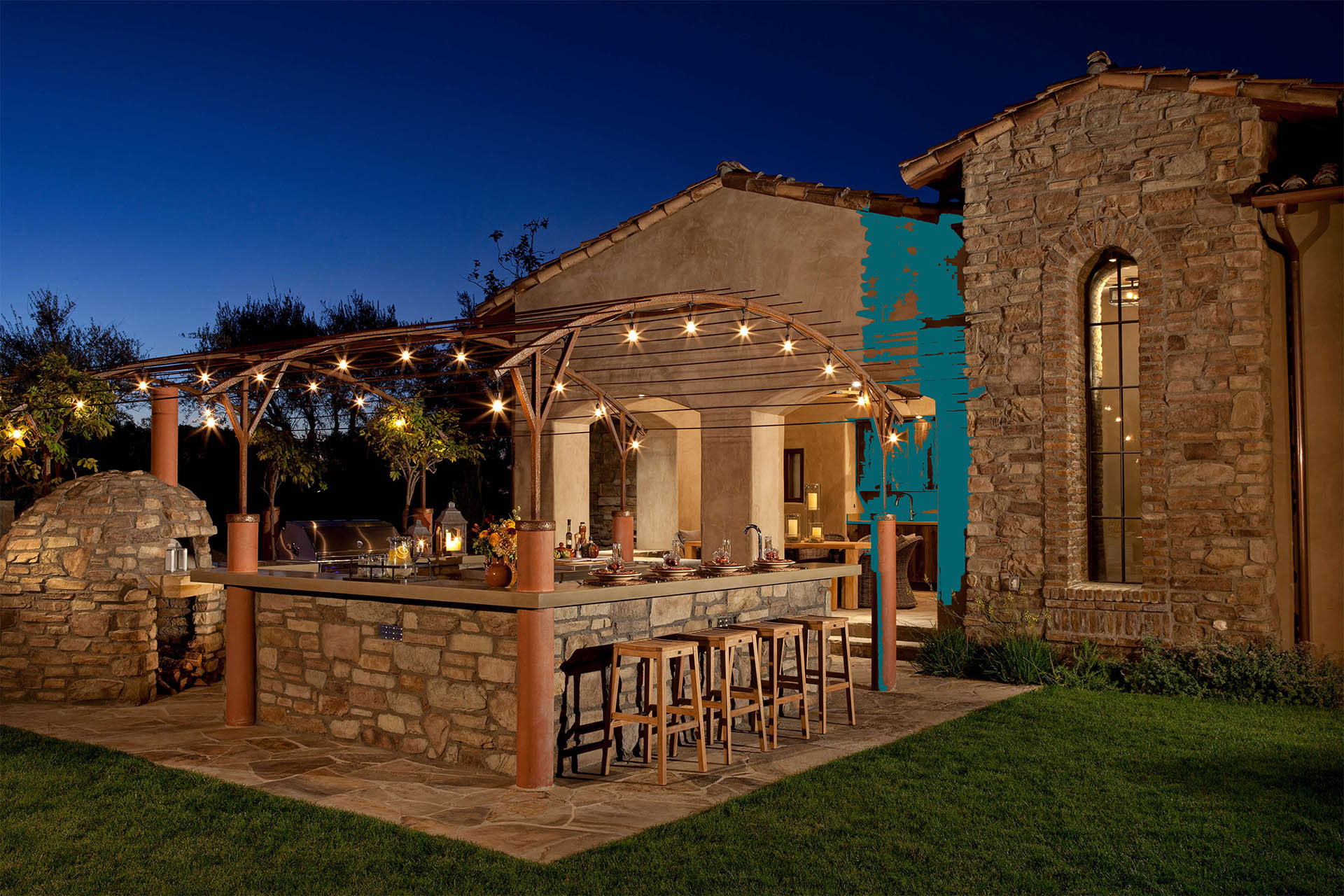 Outdoor kitchens are an integral part of the growing indoor-outdoor living trend. Beyond the basic grill setup, outdoor kitchens can offer a complete experience, with options for cooking, dining and entertaining. From compact and budget-friendly to luxurious and fully equipped outdoor culinary setups, outdoor kitchens can satisfy the needs and tastes of homeowners seeking to enhance their outdoor living spaces.
Privacy
Considering the increased time homeowners spend outdoors, it's understandable that they desire more privacy. The most common approach to achieving this is by installing fences, while trees with dense foliage can also obstruct the view from neighbors' windows. Privacy has emerged as one of the top features that homeowners are willing to invest more in, particularly in the post-pandemic era, as they prioritize creating secluded and intimate spaces within their homes.
Upscale Relaxation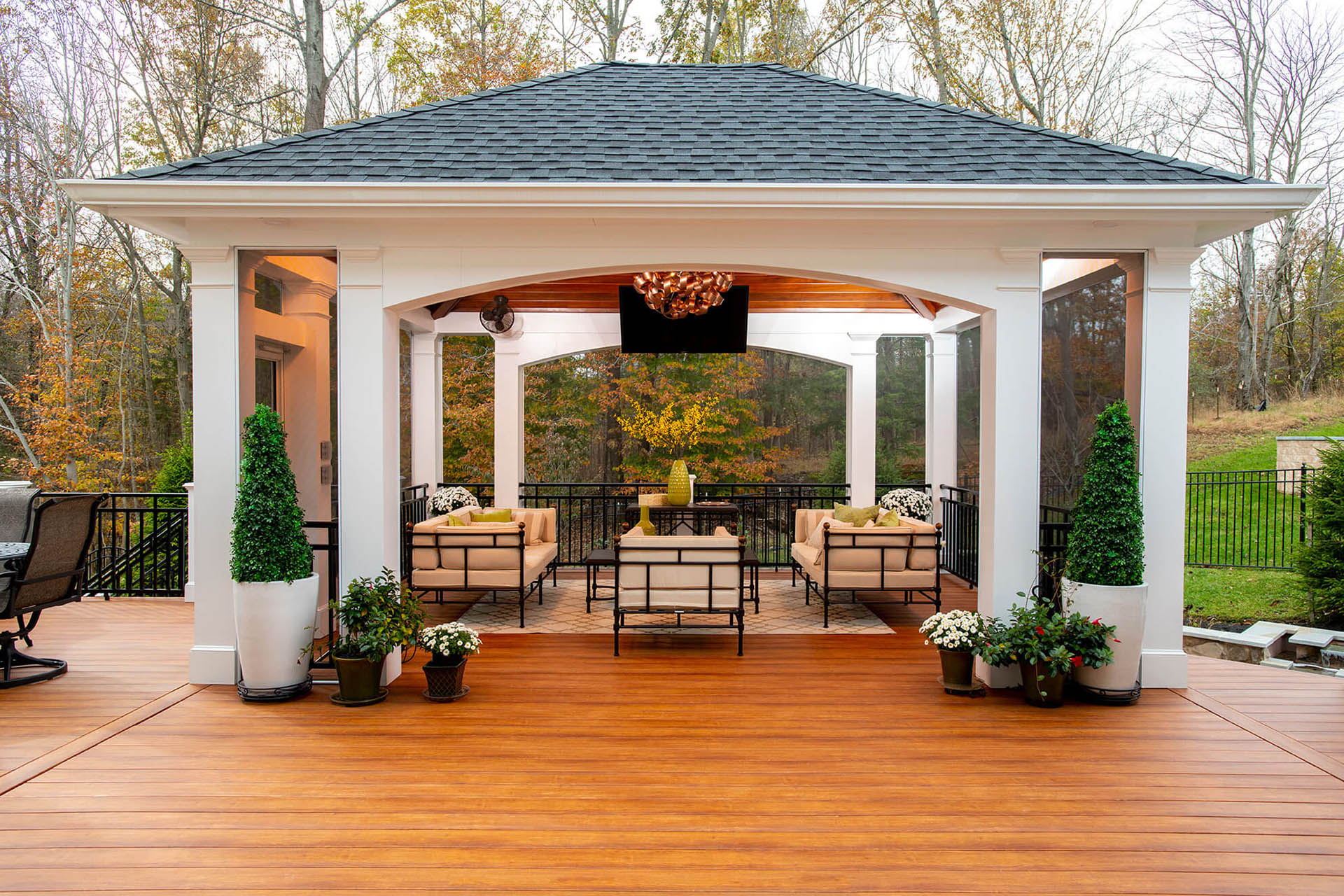 Upscale relaxation combines premium materials and top features to create a serene outdoor space with a vacation vibe. By using high-quality and long-lasting materials like wood, natural stone and weather-resistant fabrics, homeowners can establish a durable and elegant outdoor retreat. Additionally, incorporating top features such as stylish furniture, cozy fire pits, soothing water features, ambient lighting and integrated sound systems enhances the overall upscale relaxation experience.
For more ideas on how to style your outdoor deck, check out our outdoor design guide.
Work-From-Home Spaces
For many, remote work has become a permanent fixture in their daily routines. A significant portion of the population faces challenges in maintaining a clear distinction between work and personal life while operating from the comfort of their living rooms. However, having an outdoor dedicated working space simplifies the process of establishing a clear boundary between work and home. Experts believe it is therefore set to be a hot trend in 2023, ranging from simple desk set-ups on the patio, to whole new work-from-home dedicated structures.
Fire Pit Tables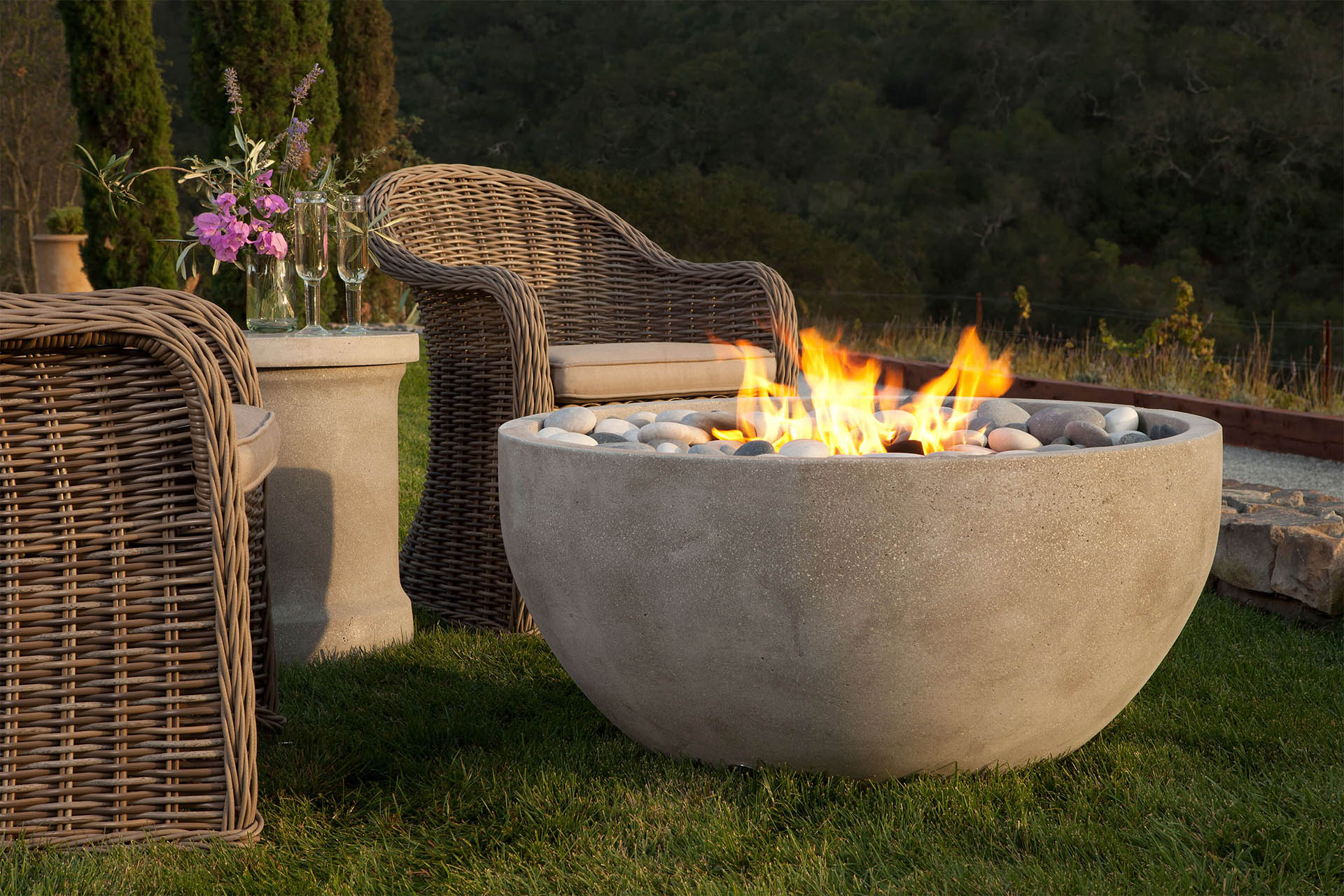 Tying in with indoor-outdoor living, fire pit tables create a cozy indoor fireside setting outdoors. They offer greater versatility compared to traditional fire pits, creating a more intimate atmosphere and providing functionality such as the ability to place glasses and plates on them. They enable outdoor dining even in colder weather, allowing you to arrange chairs around the table and enjoy a meal with the fire pit in front of you. In terms of aesthetics, fire pit tables come in various styles to suit different preferences. You can opt for larger tables that accommodate dining activities or choose smaller ones that serve as coffee tables. Regardless of the size, both types of tables contribute to a stylish and decorative appearance in your yard.
See Also: On-trend ideas to bring warmth to your outdoor living space through fire bowls and fire pits!
Minimalism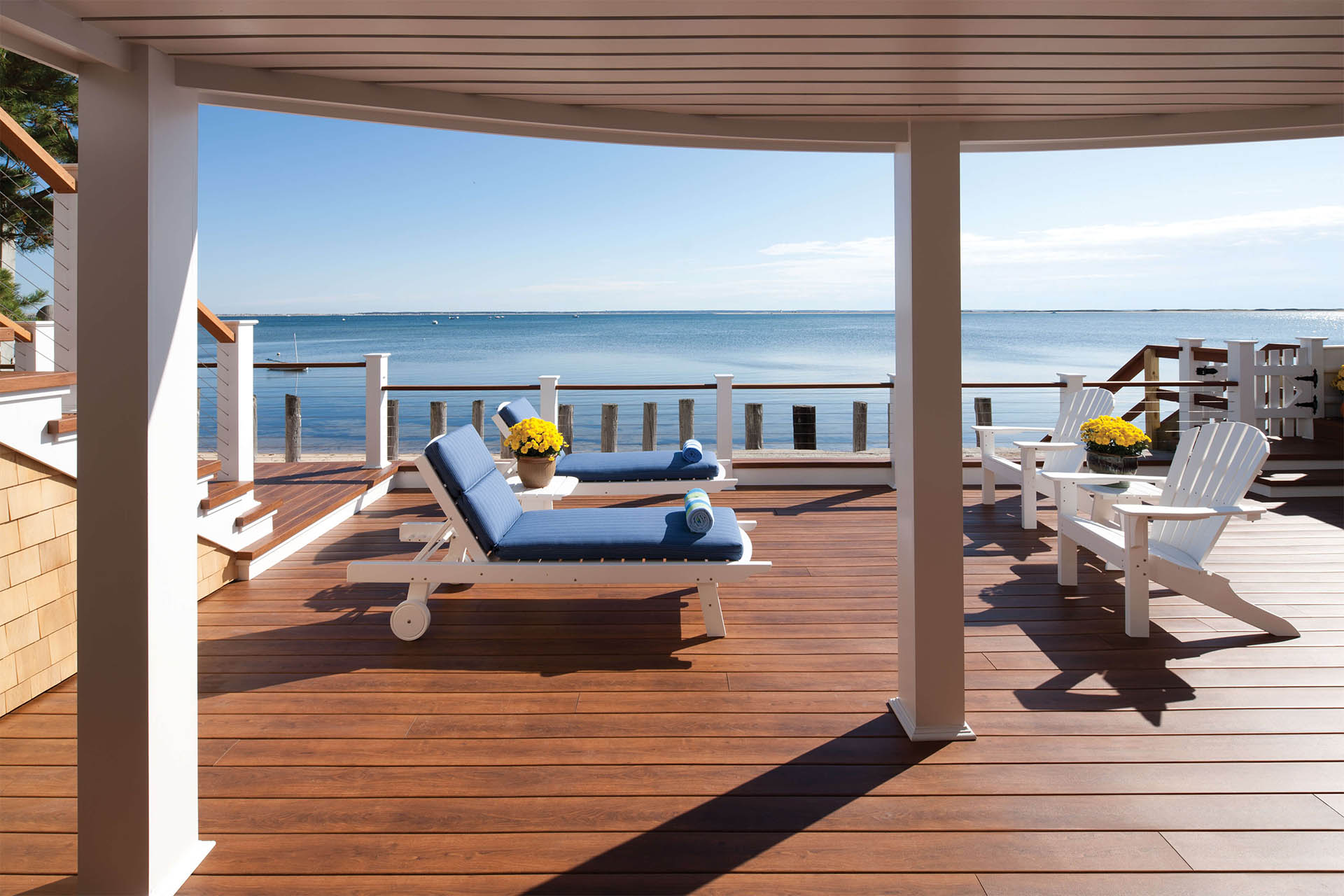 Minimalism is set to be the most popular outdoor design choice for 2023. This look can be accomplished by incorporating features with rounded edges, neutral colors and simple-looking furniture. Minimalistic design has a timeless appeal and is low maintenance. By embracing minimal designs, you and your guests can enjoy greater freedom of movement due to the presence of uncluttered, open spaces.
Be Inspired by the Trends
Evolving outdoor living trends reflect our desire to reconnect with nature for as much of the year as possible and create comfortable personal spaces. By adopting these trends, we can develop cozy and functional outdoor spaces that cater to various lifestyles. It is important to consider the practicality of the available space and work within your budget as you take inspiration to transform your outdoor living space.
Let the home style tips come to you.