Tanc Sade's Backyard Home Office Build
A home office doesn't have to be a place you dread heading off to each morning. It can be a welcome retreat from the chaos in your home or a unique way to add value to your home. Keep reading to learn how one contractor/homeowner used Cedar Renditions™ and Zuri® Premium Decking to build a backyard home office retreat!
Tanc Sade is an actor, writer and director best known for his role as Finn on the hit television show Gilmore Girls. Originally from Australia, he and his wife live in Los Angeles, CA and quarantined there when the 2020 global pandemic struck.
"With my wife and I now having to work from home, we thought this would be a great opportunity to add a home office to our backyard and increase the value of our home," says Sade.
When designing his backyard home office space, creating a peaceful environment played a big role for Sade.
He explains, "Our yard is small so it was important the office wasn't imposing. We opted for a space just under 120 sq. ft. Our goal was to bring in as much natural light as possible, make the space feel larger than it was, and create a sense of tranquility by inviting the outside in. Being Australian and spending so much time outdoors, I find a real tranquility in the natural elements."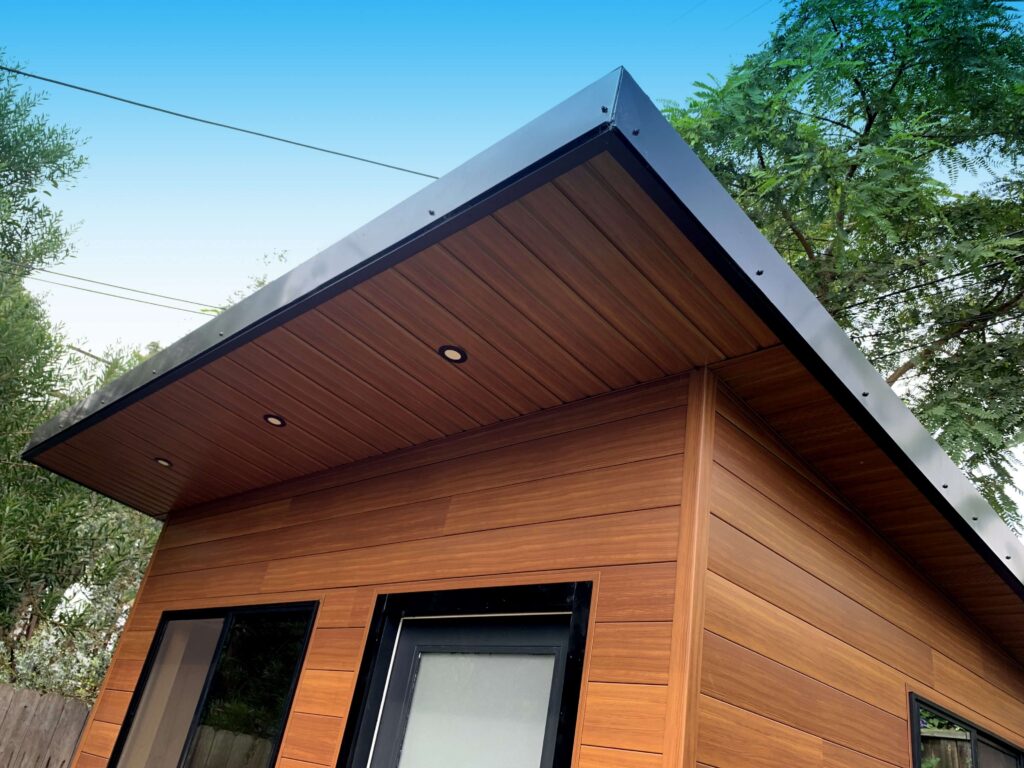 "We wanted a modern but natural look, hence why we went with Cedar Renditions™ in Timberline. We really wanted that cedar wood look, but as a woodworker I was well aware of the limitations of natural wood outdoors. Cedar Renditions™ accomplished the perfect balance of giving us the look we wanted while ensuring a maintenance free siding that won't fade or deteriorate over time and doesn't need to be resealed or stained," Sade continued. "The benefits are endless. We couldn't be happier."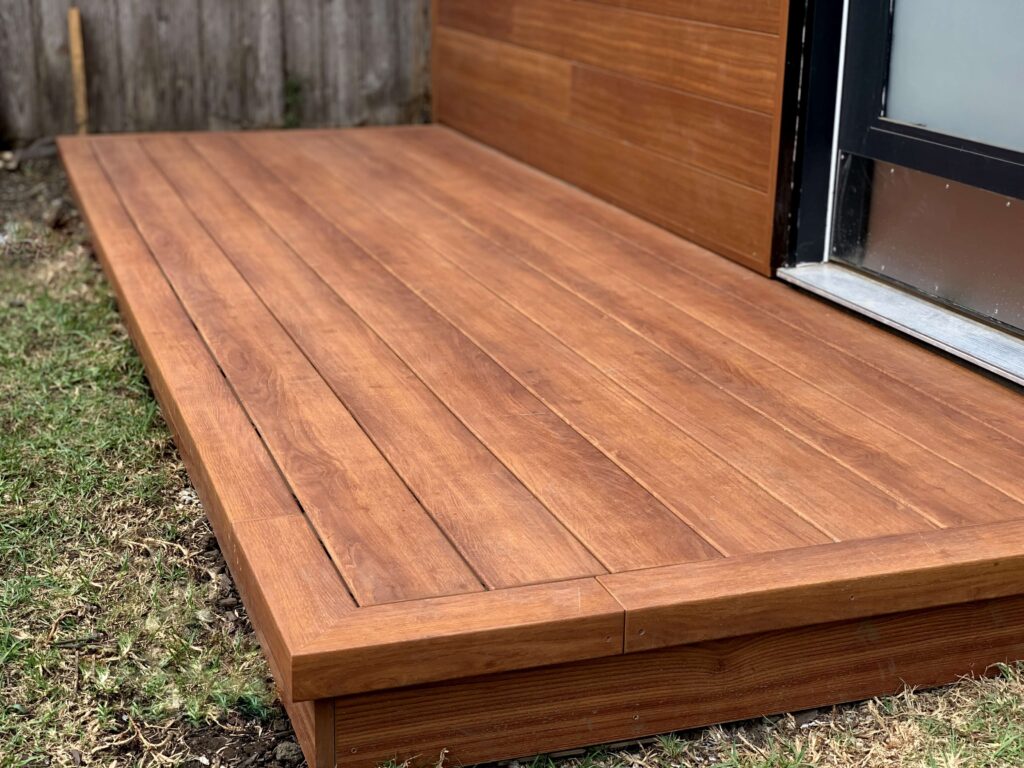 Looking for an earthy look to compliment his new Cedar Renditions™ siding, Sade felt that Zuri® Premium Decking by Royal in Pecan fit the bill perfectly. Zuri® is a Cellular PVC decking that offers the beauty of exotic hardwood, without maintenance.
"It compliments and contrasts the home office perfectly, adding depth and size to the overall footprint," he says. "Its smooth texture means we'll never have to worry about splinters, and we love that it won't require any maintenance and or fade for decades to come."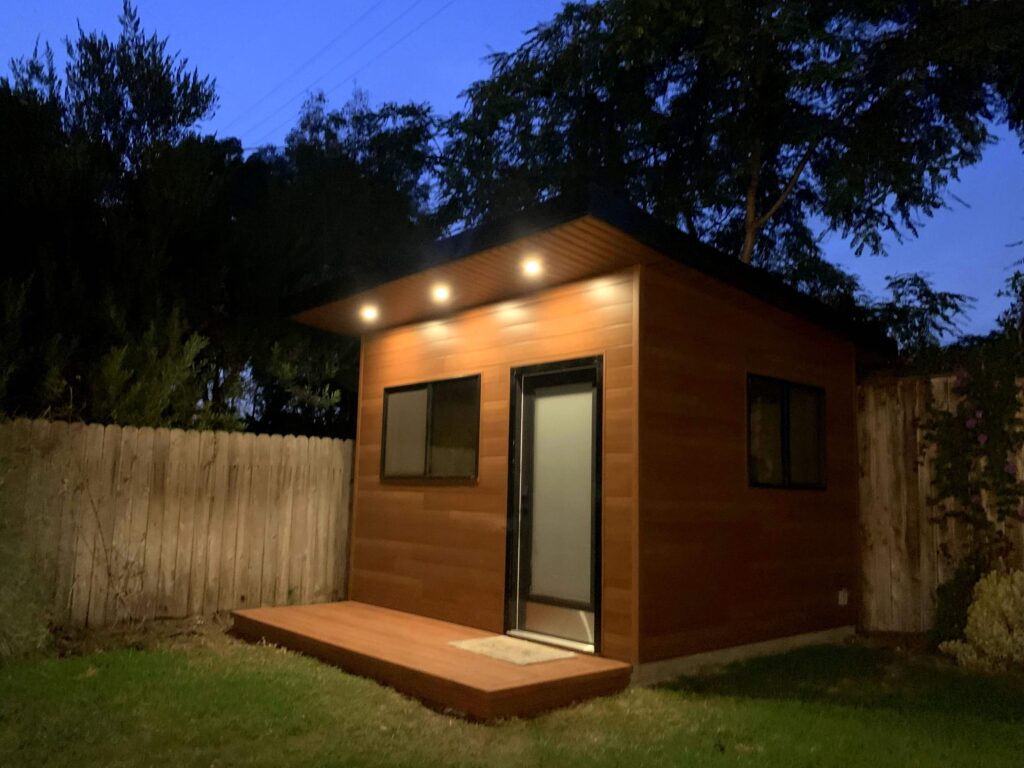 Getting familiar with Cedar Renditions™ has given Sade confidence to tackle even more projects with the siding. Sade also says that Zuri® decking was quick and easy to install even for a first-time user, calling it simple, effortless, and intuitive.
"We're really excited about doing a complete makeover on the front of our house and plan on incorporating a Cedar Renditions™ feature wall," reflects Sade. "In fact, we're currently planning on adding a much larger Zuri® deck at the front of our house."
Let the home style tips come to you.