Sheds are coming out of their shells.
As long as there have been sheds, they've served valiantly as reliable storage facilities for gardening tools, old furniture, and miscellaneous items we label "stuff." However, homeowners have been expanding the possibilities of the shed lately, making them extensions of their homes.
Here are a few ways people all over the country are making their sheds more livable:
Running power lines to their shed for everything from office equipment and treadmills to plant grow lights
Staying connected outdoors by using a WiFi extender to boost the wireless signal to their shed
Installing windows to increase natural light and create room for an air conditioning unit
Adding insulation and covering with drywall—a relatively easy undertaking for sheds with open framing
Ideas for creating a shed to fit your needs:
The Home Gym
Homes are trending toward smaller square footage, but that doesn't mean people are willing to give up at-home amenities or their workout routine. Sheds make the perfect destination for a home gym by creating a new setting where homeowners can focus on fitness.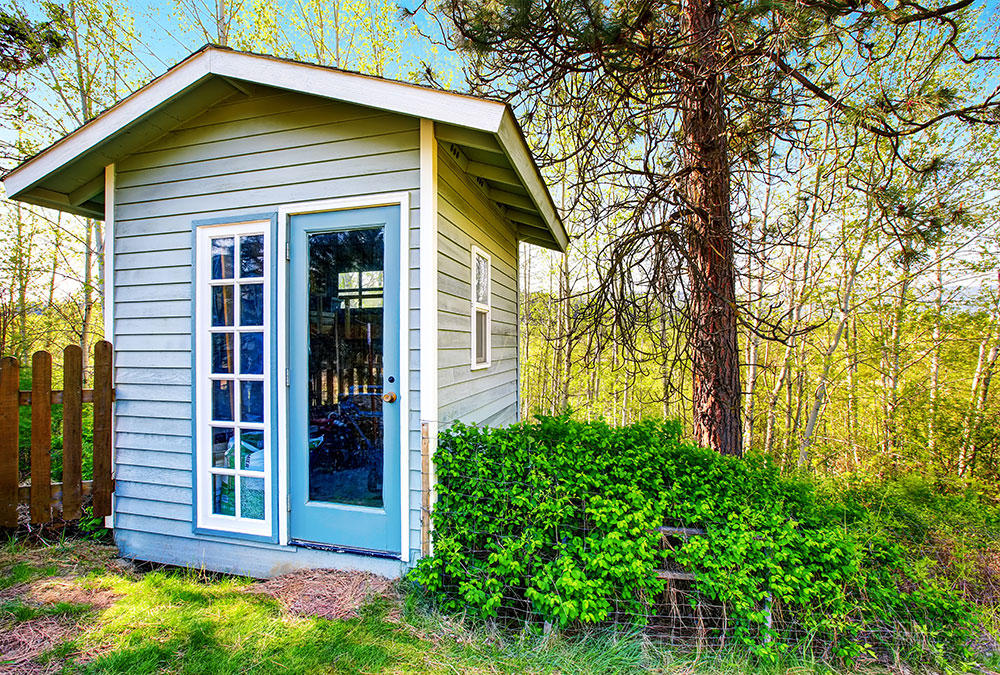 The Art Studio
Nature is the perfect backdrop for an Artist's Studio. Adding a window or two to a shed allows for plenty of natural light and inspiration for painting, writing or drawing. A small desk, easel and art supplies fit perfectly within the small structure. To make sure your art studio remains comfortable in colder weather, consider adding insulation.

The Playhouse
Turn your shed into the ideal space for indulging your kids' imaginations. Create a play space for them complete with books, toys and games—and keep your living room clean! The playhouse is a perfect escape where kids can get away, but still be close enough for dinnertime.
The Green Room
A shed can be your own space for all things gardening, especially in the colder months. Optimize natural light by facing the shed south toward the sun and installing fiberglass side and roof panels. Investing in portable space heaters, lighting and insulation makes it a year-round destination for those with a green thumb. Creating separate growing and storage areas will help keep it neat and tidy.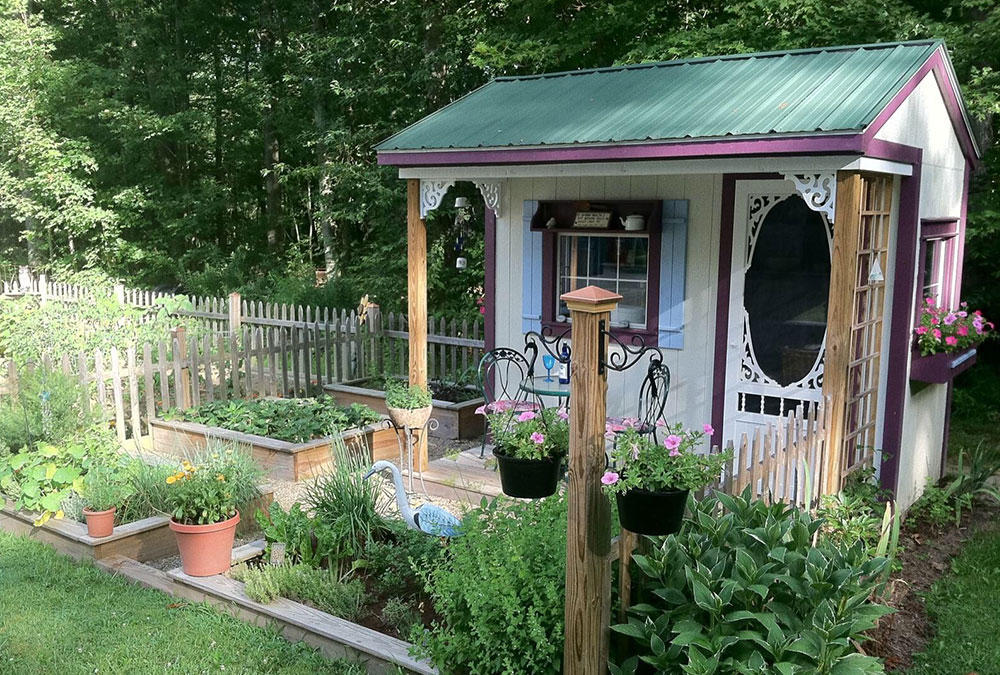 The Home Office
Technology is allowing more professionals to work from home. Why not make your commute two minutes and create a destination for your home office? A WiFi extender and running power to your shed gives you the ability to create a space dedicated solely to your professional life.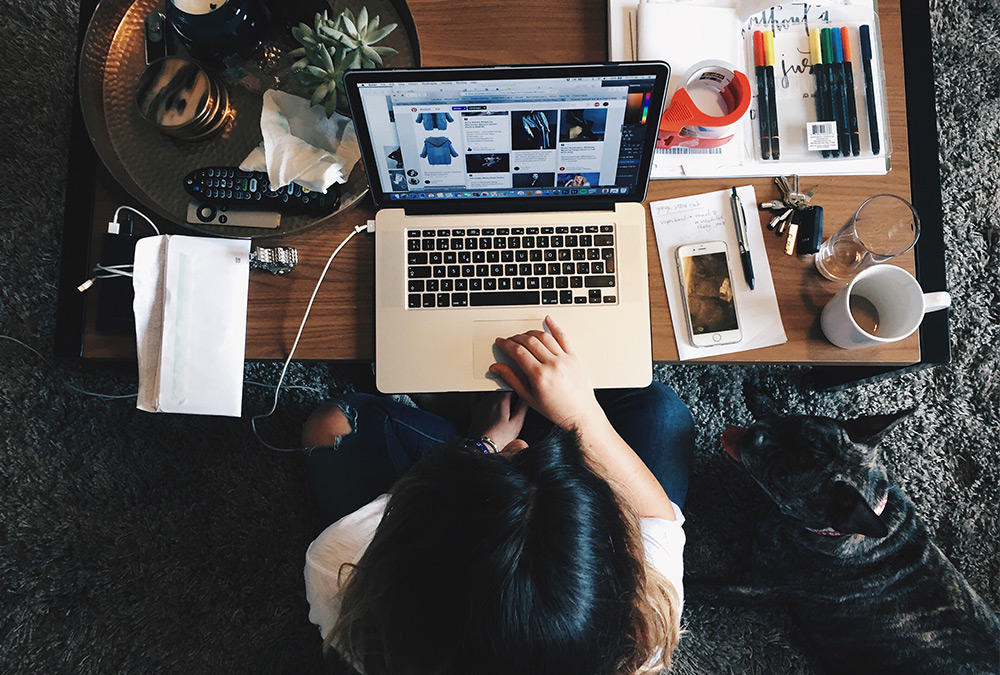 Which version would you try? Do you have another unique idea? Tell us in the comments below.
Let the home style tips come to you.