Your 2022 Outdoor Design Guide
Your 2022 Outdoor Design Guide
With spring weather comes our favorite time of the year – exterior renovation season! We consulted the best in the business, our experts from Westlake Royal Building Products, to bring you the latest trends and tips for living your best life — outdoors.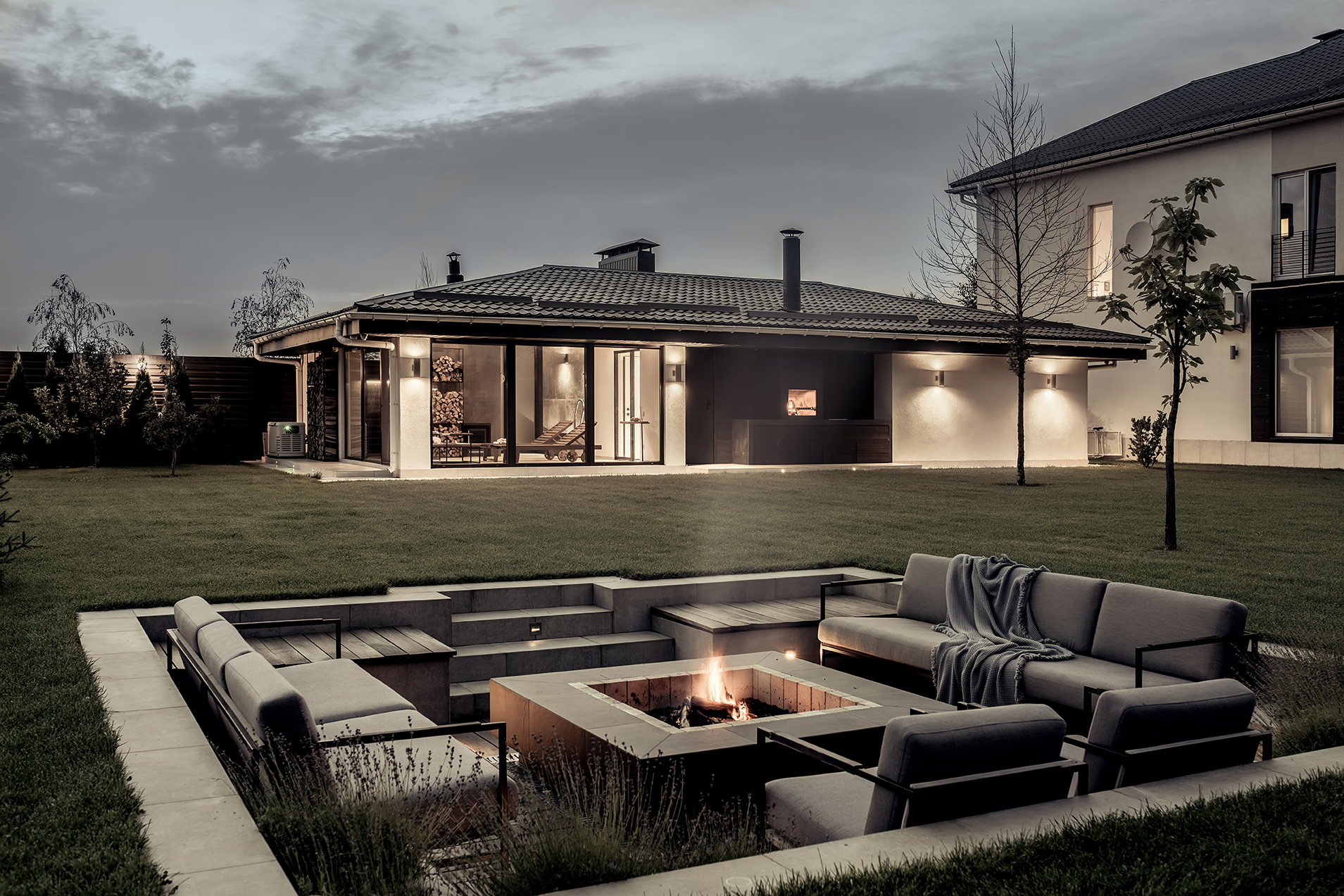 What do you think are the biggest trends for outdoor living spaces in 2022?
Becky Duffy, Director of Marketing Programs, Westlake Royal Building Products says that the trend toward outdoor living spaces endures, as homeowners seek to expand the livable footprint of their homes, crave places of respite and desire more space to entertain.
"They're looking for the comforts they enjoy indoors to be available outside, from stylish seating areas to outdoor heaters to decked-out kitchens and TVs."
When planning the outdoor space, Becky suggests looking for ways to create designated areas, whether via multi-level decks or by creating visual breaks with different color deck boards used as picture framing or dividers. Fire pits or fireplaces are a must-have and can be dressed up with less hassle and lower costs by using a panelized stone product.
What are some on-trend ways to upgrade your outdoor living space?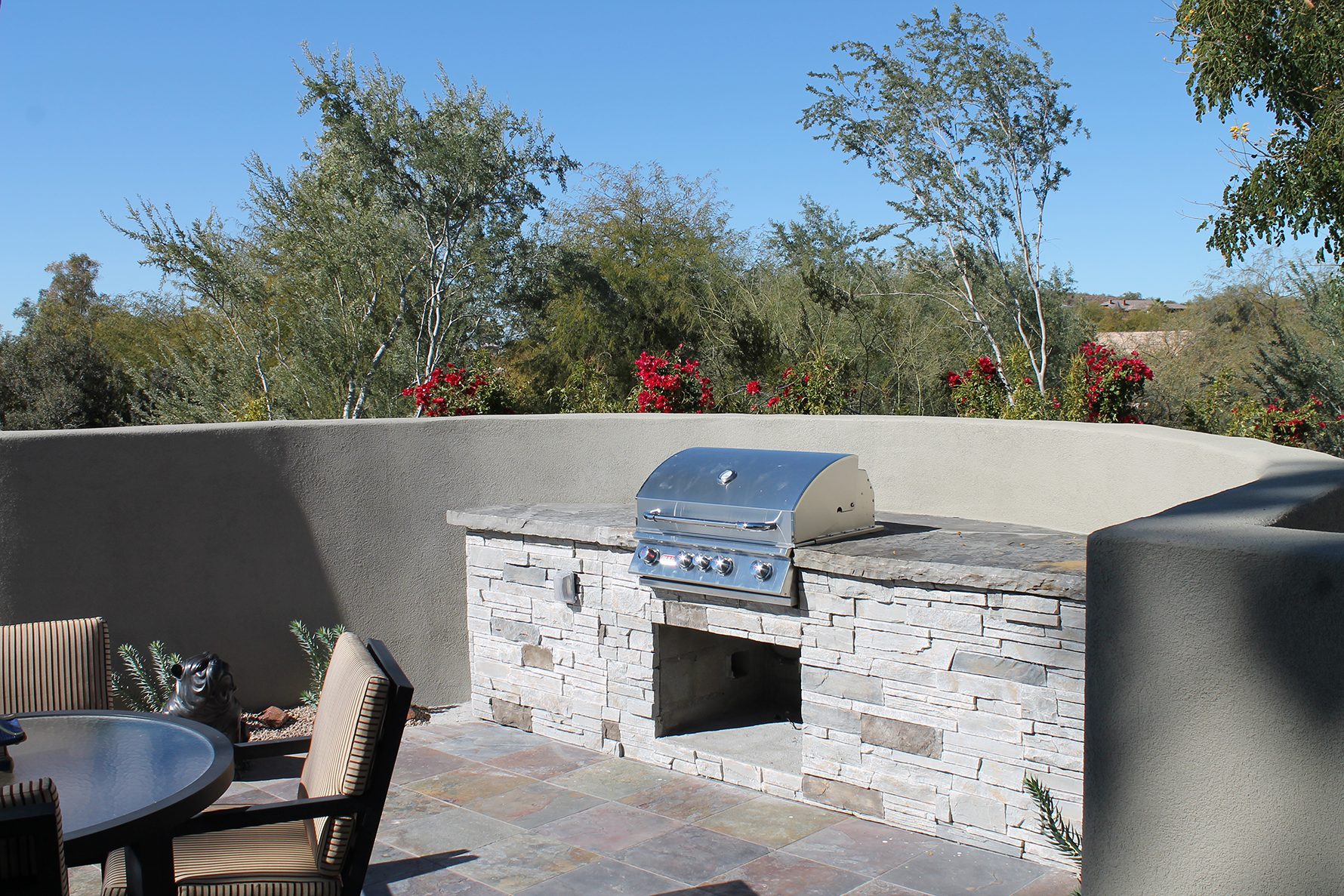 Consider adding rustic accents to existing designs, such as stone siding to an outdoor fireplace, deck or outdoor cooking station. Versetta Stone is safe for use as a fireplace surround for gas and electric fireplaces and does not require distance from the firebox like some non-combustible materials do. (However, it cannot be used inside the firebox.) "Installers should always follow fireplace manufacturer instructions and guidelines for surround materials," recommends Becky.
What should homeowners keep in mind when selecting products or materials for their outdoor living space?
Kriss Swint, Director, Marketing Communications, Westlake Royal Building Products, shares that especially for outdoor projects, durability and maintenance are two critical factors to keep in mind. "As a homeowner, it's especially important to ask about upkeep and maintenance of the materials you're selecting for your outdoor living space. There are many options for decking and siding that offer the beautiful appearance of real wood, without the hassle of painting, sanding or staining."
If you don't have a large backyard or deck, how can you still beautify your outdoor space?
Kriss notes that homeowners have really gotten creative with their outdoor spaces in the last few years, from converting garages into an outdoor oasis, to building a home office shed.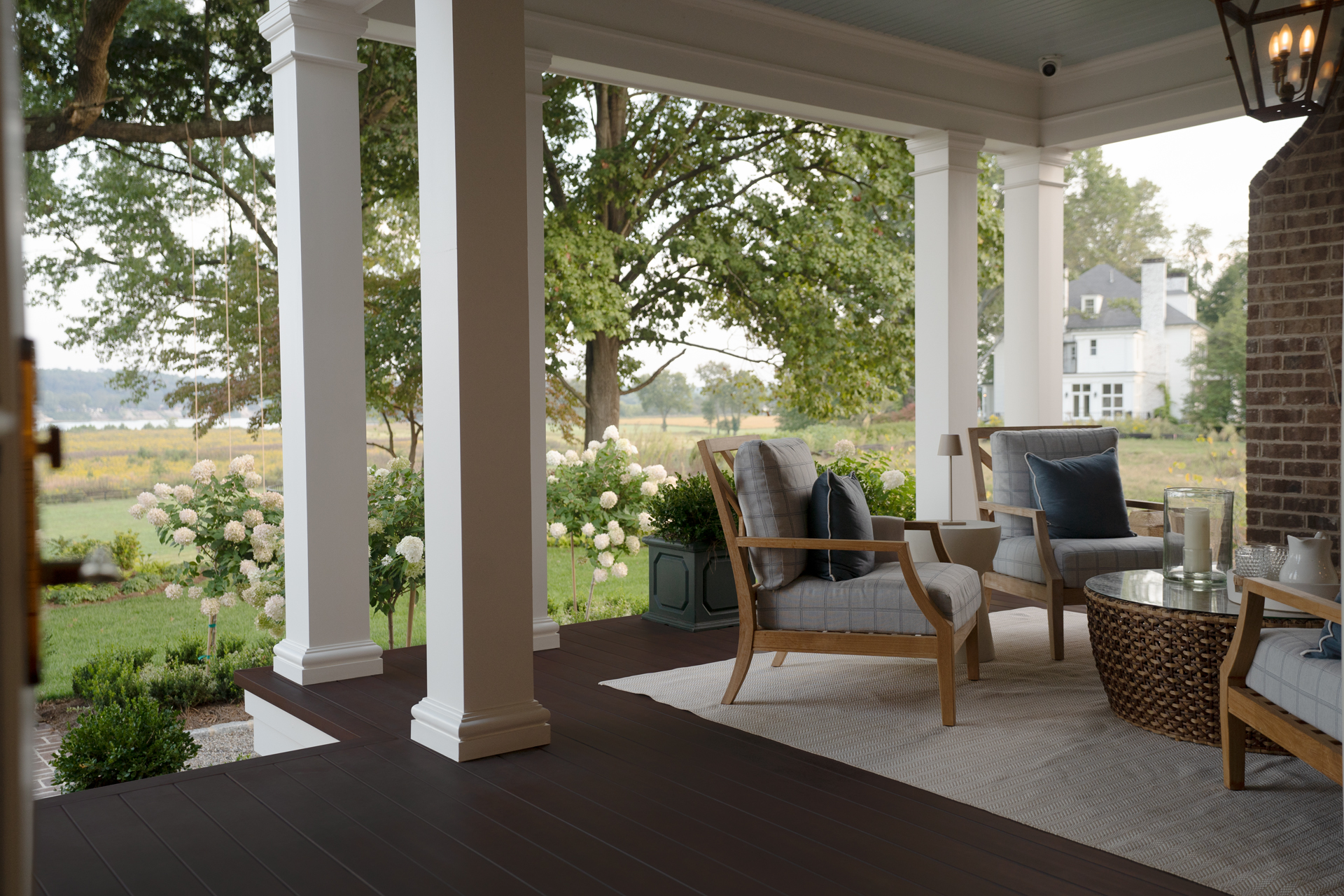 "Installing column wraps is another easy and efficient way to spruce up your home for the outdoor living season," says Kriss. "Whether you reside in a Cape Cod, Colonial, Craftsman or anything in between, professional and polished column wraps will take your architectural detail to the next level."
Kriss shares that when all else fails, providing some styling touches to your existing small deck, front porch or patio might be just the upgrade you need to give your outdoor space a makeover.
Are you ready to start designing your outdoor space like a pro? Explore all of Westlake Royal's exterior home products today.
Let the home style tips come to you.