The Top Decking Trends for 2021
1. Creative Deck Design Deck design has certainly evolved over time. Design features that used to be considered novelties and luxuries in the past are now the go-to standard in the industry. Gone are the days of thinking that your wildest decking design dreams are too out-of-reach to bring to life in your own backyard!
You can find deck design ideas that will stand the test of time. Here are just a few creative design trends that are here to stay:
Varying colors and creating patterns
Double picture framing
Unique inlays
The Zuri® Visualizer design tool is the perfect way to explore your most creative design concept. Enter your decking play area to preview decking colors and options that will have all your neighbors calling you the trend setter.
2. Sleeker and Simpler Railings
Trending now: railings! That's right, the use of railings on decks and patios might have been an afterthought in the past, but not today. New products will soon launch on the market to make installation of railings much easier because they have grown so rapidly in popularity.
The good news is that simple railing systems like pre-assembled aluminum railings and cable deck railings are much easier to install these days. And keep your eyes peeled for the sleek rail trend, including the next evolution of cocktail rails and continuous top rails.
3. Lighting Takes the Limelight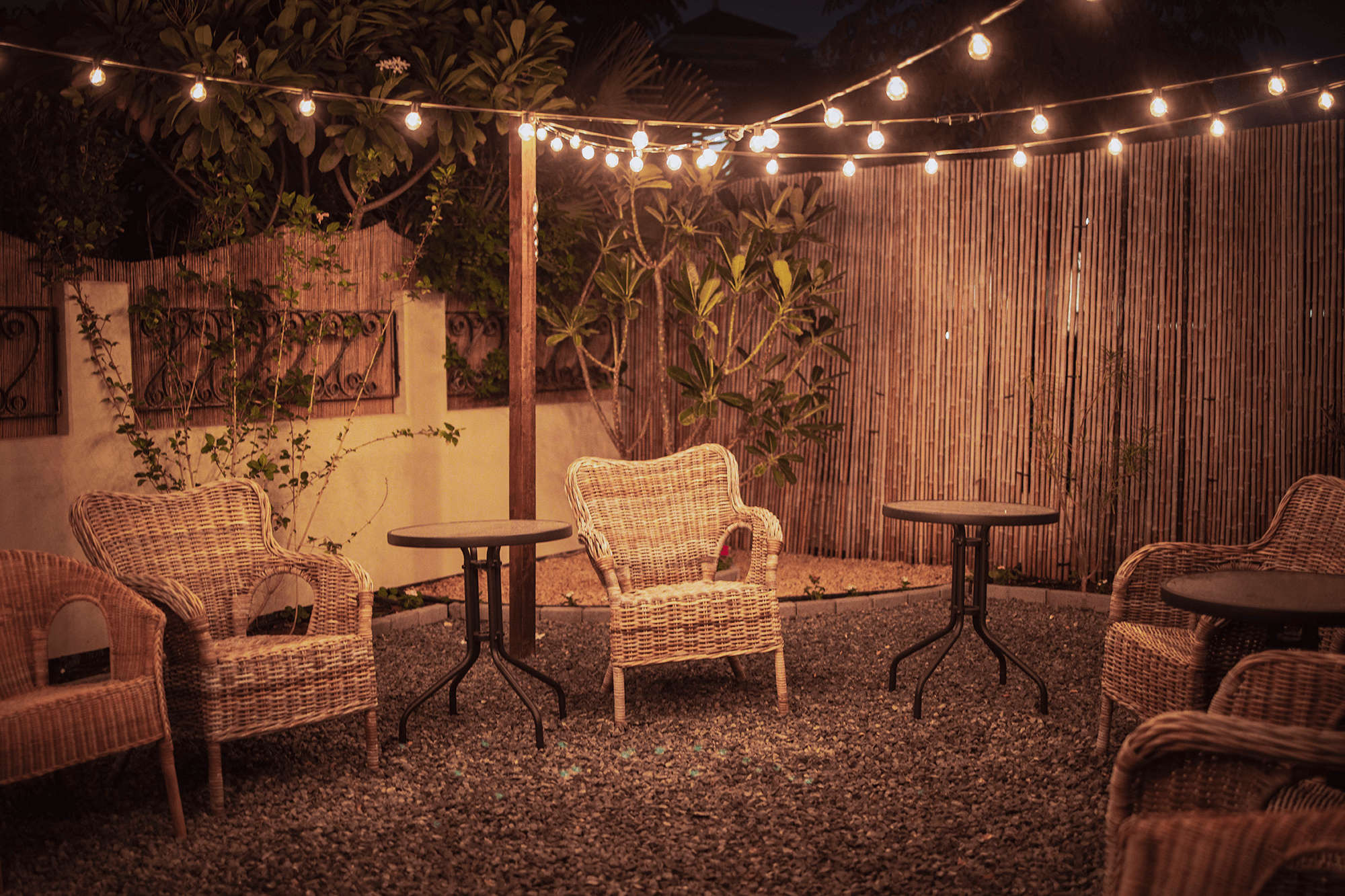 Lighting is one of the most easy and inexpensive ways to make your deck feel like you are on vacation. Deck lighting can include small lights that you can add to hidden spaces such as under the rails, along the stairs, or along the deck posts to create a warm and inviting ambiance. LED solar deck and rail lighting components are fast and simple to install on site, and can easily be mounted to wood, vinyl, composite, or metal posts.
From strip or tape lights that can be put underneath a railing, post lights that sit on top of the post rail, to café lights and string lights that offer the vibe of outdoor restaurant dining, lighting can create resort ambience while increasing visibility and safety.
Have you heard of the starry night deck trend? This is the perfect way to create that dreamy ambiance right in your backyard. Place small recessed lights in a random design to create the illusion of a starry night on your deck or anywhere in your backyard space.
4. Going Green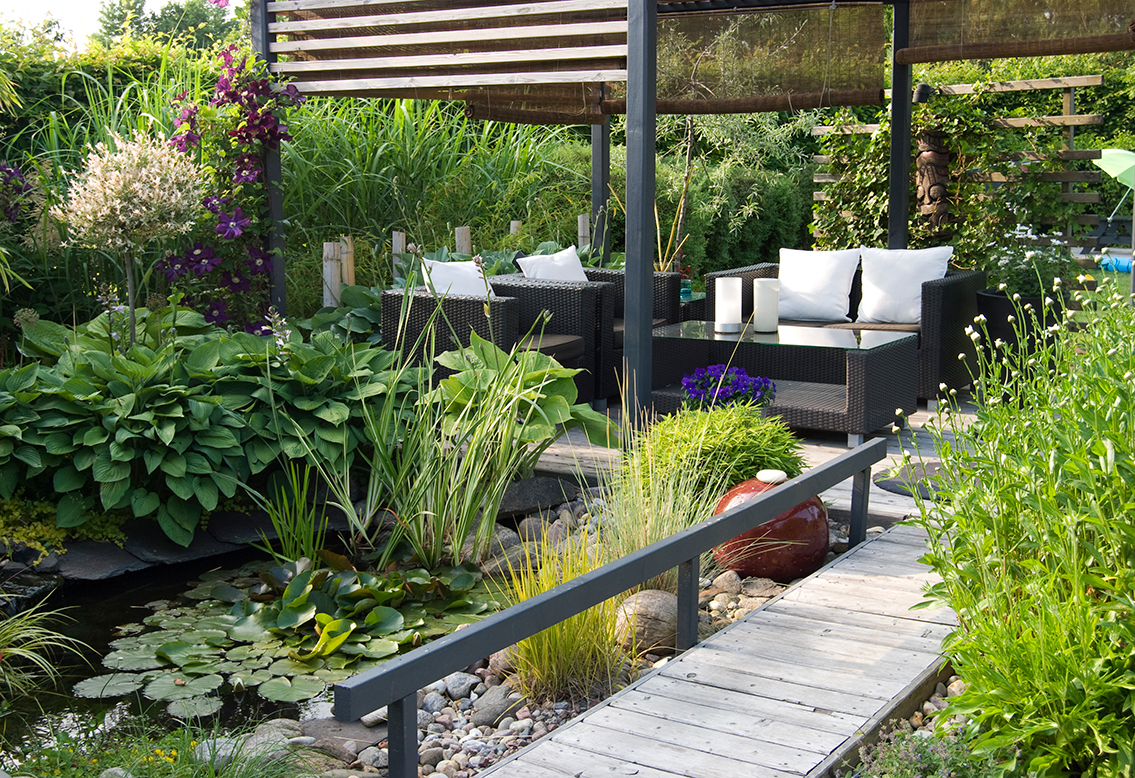 Looking for an eco-friendly, practical, and economical decking trend that you can get behind? It's time to transform your backyard and deck into a garden. Trends have a way of coming back around. Many people feel this green trend is ripening for the 21st century.
You could grow your own food, or choose to grow some of the most beautiful flowers and herbs you can find.
No longer do planters and vases need to swallow the whole deck floor or blow over in the breeze. Try adding deck railing accessories, such as Hold It Mate's Planter Brackets, Extension Hook Bundle, or Ring Bundle, to secure your own planters or vases to your deck for the season.
5. Maintenance-Free Deck Materials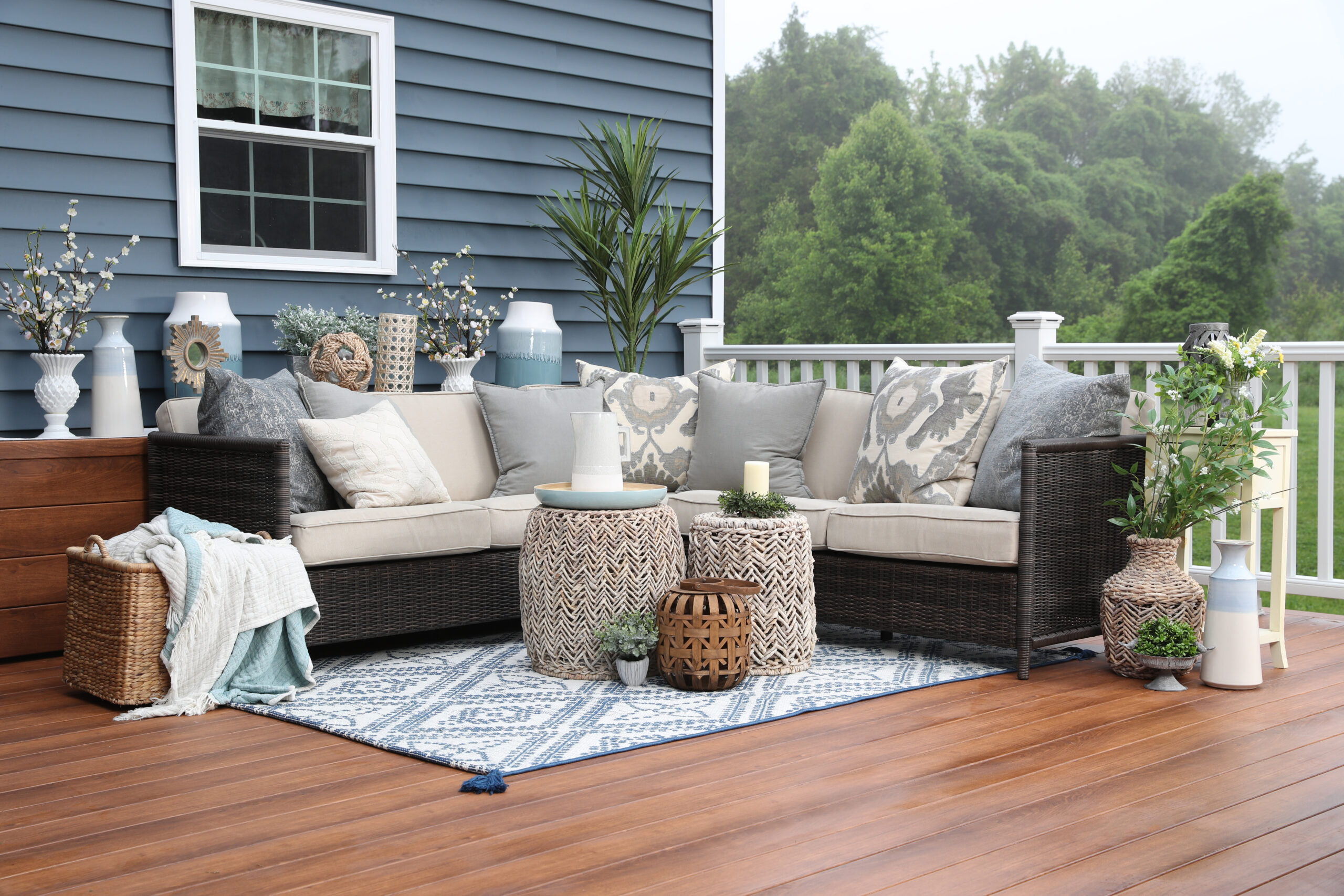 Life has enough maintenance these days. What if you could have that outdoor space of your dreams with maintenance-free materials? Sounds like a win-win.
Decks have to withstand intense UV exposure, temperature swings, and all types of precipitation from rain to snow. These extremes take their toll on real wood.
Zuri® Premium Decking is a one-of-a-kind decking product that uses state of the art technology to mimic the real look and grain of exotic wood. Designed to release heat to cool down quickly and offer exceptional weather resistance to UV light and color fading, this product allows homeowners to have the beautiful look of real wood they desire, without the yearly maintenance cost of caring for real wood.
Effortless—how good does that sound right about now? Zuri® offers resistance to scratches, stains, and moisture. Forget all about rotting and warping. We're pretty sure this trend will stick around.
Ready to build that deck of your dreams that will check off all the boxes of the latest 2021 decking trends? Contact your local Royal® representative today!
Let the home style tips come to you.