How to Mix Materials On Your Home Like a Pro
Mixed materials are IN! Some of our experts quoted in The Cozy Issue predicted that mixed materials would stick around in 2021 and we can't wait to see how this trend takes off. If you love the look of combining different siding profiles and cladding materials but don't know where to start, we've got you covered. From choosing colors and profiles to incorporating texture, you'll have your dream home exterior designed in no time.
Play with placement
Before you select your color scheme and materials, take some time to play with placement! We recommend adding accent cladding (often shake, board & batten, or masonry like composite stone) somewhere it can highlight an architectural feature, like gables, a bump out, or a new addition. Keep reading to see photos of homes that utilize accent materials in all the right places.
Create a color scheme
Working within a set color scheme will help you narrow down your cladding choices. Some homeowners prefer to utilize different siding profiles in the same color to create subtle visual interest. Others like the look of complementary colors, or are interested in a high-contrast color scheme. As you start to determine what your personal preferences are when it comes to profiles and colors, it can help to see your options laid out on a home. We recommend checking out our free virtual design tools, which allow you to mix and match siding colors, siding profiles, masonry, roofing, front doors and trim to see what you like best. We also recommend ordering free siding samples so you can see your favorite colors and profiles in person.
If you're still stumped, it can also help to look at colors and siding combinations that are commonly used on homes similar in style to yours. Check out these popular home styles featuring mixed materials!
Modern farmhouse homes have been popularized in classic, high-contrast color combinations. If your home is a modern farmhouse, consider: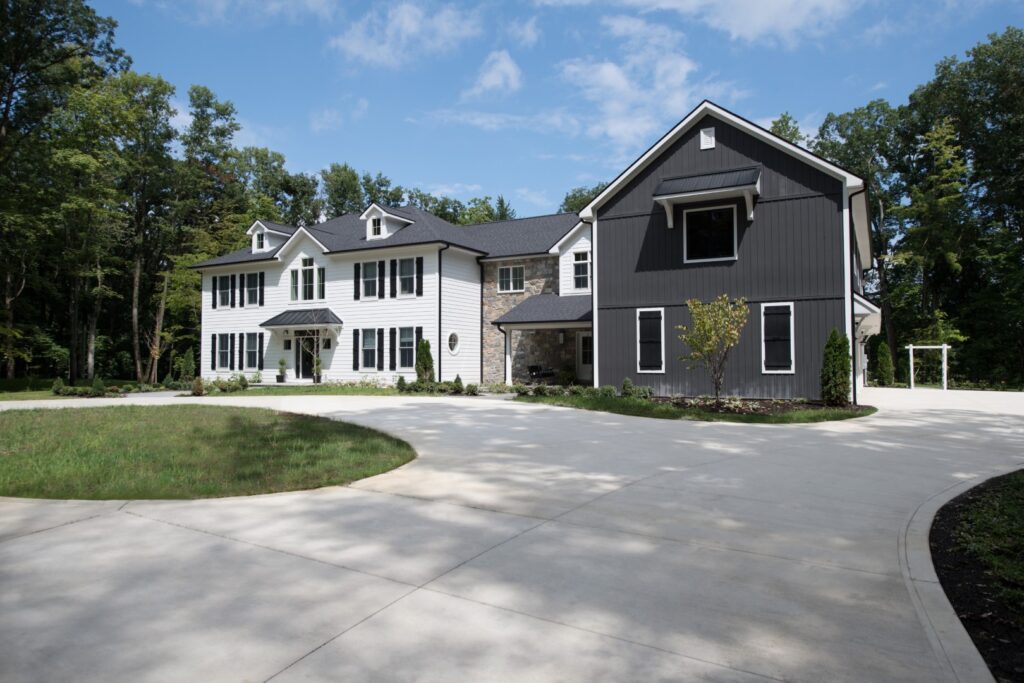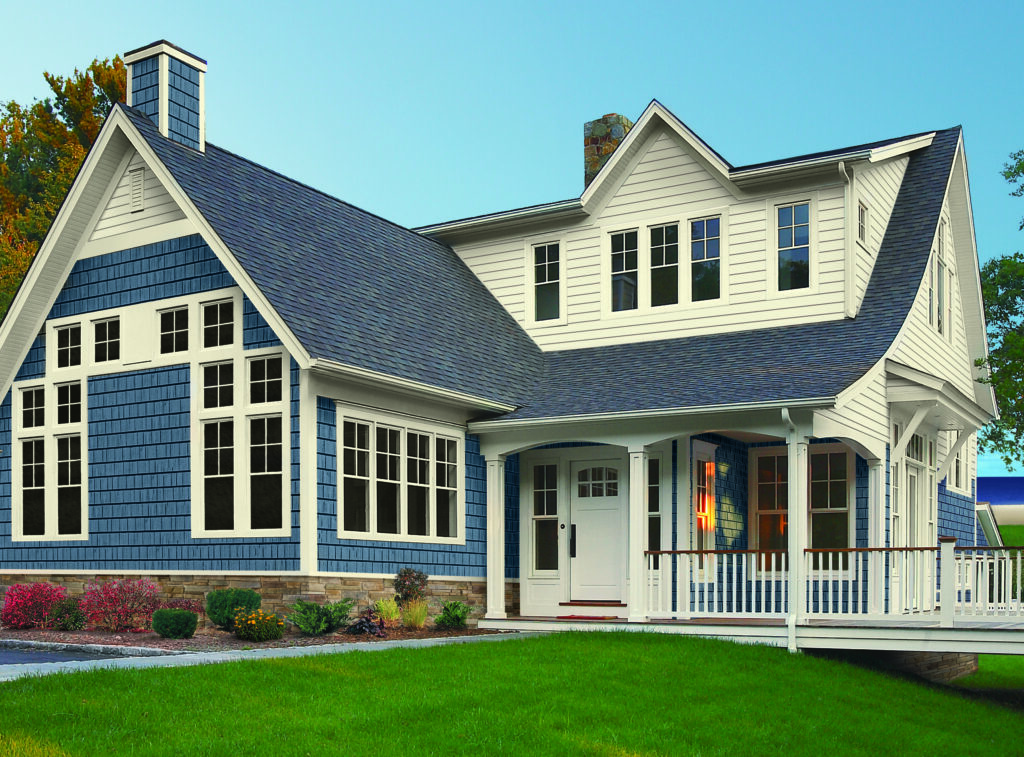 Arts and Crafts style homes, like Bungalows or Craftsmans, are generally built to emphasize natural materials. If your home is traditional, consider: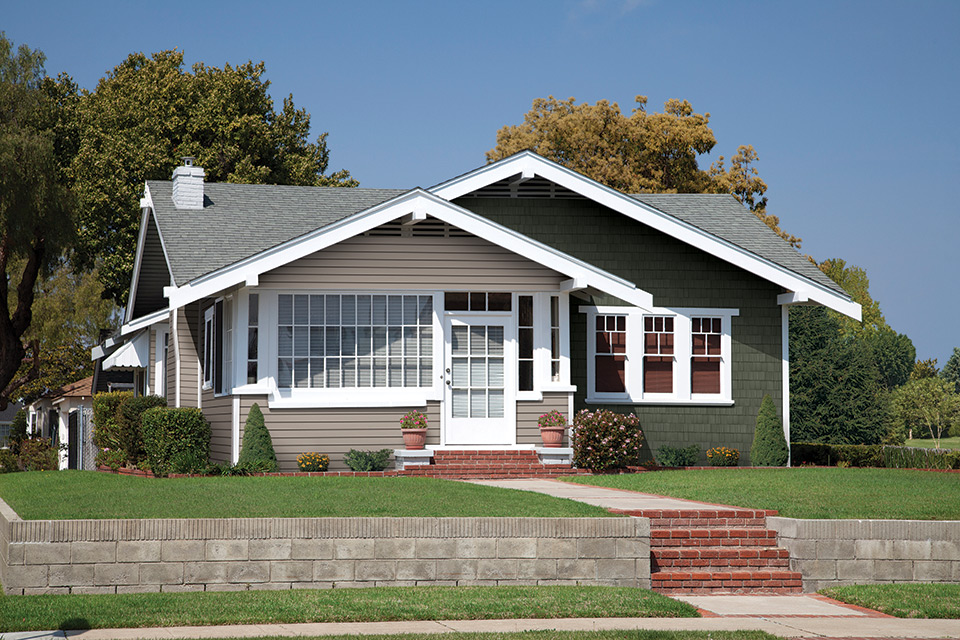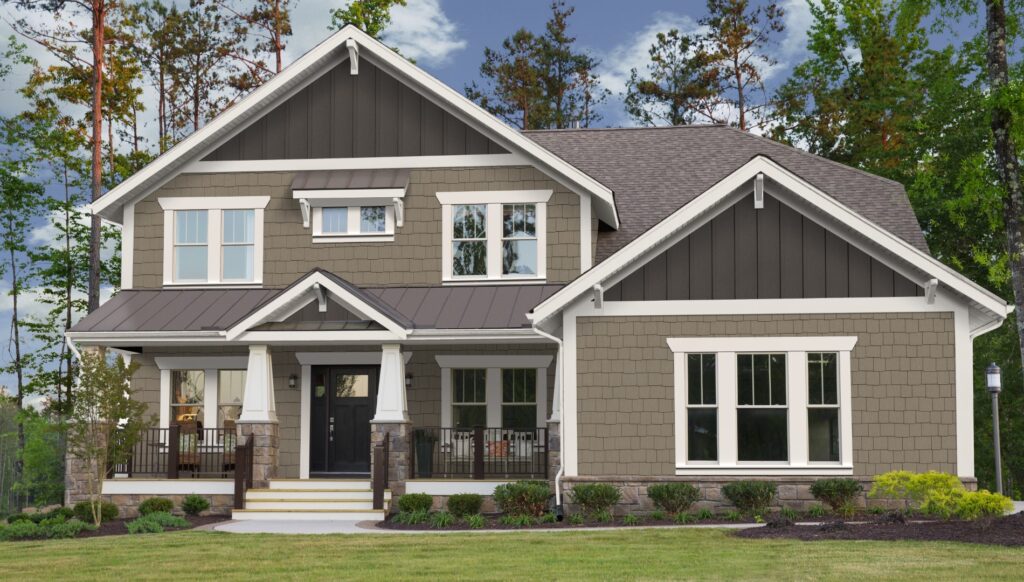 Modern homes often look best in straightforward, neutral color combinations. If your home is modern or contemporary, consider: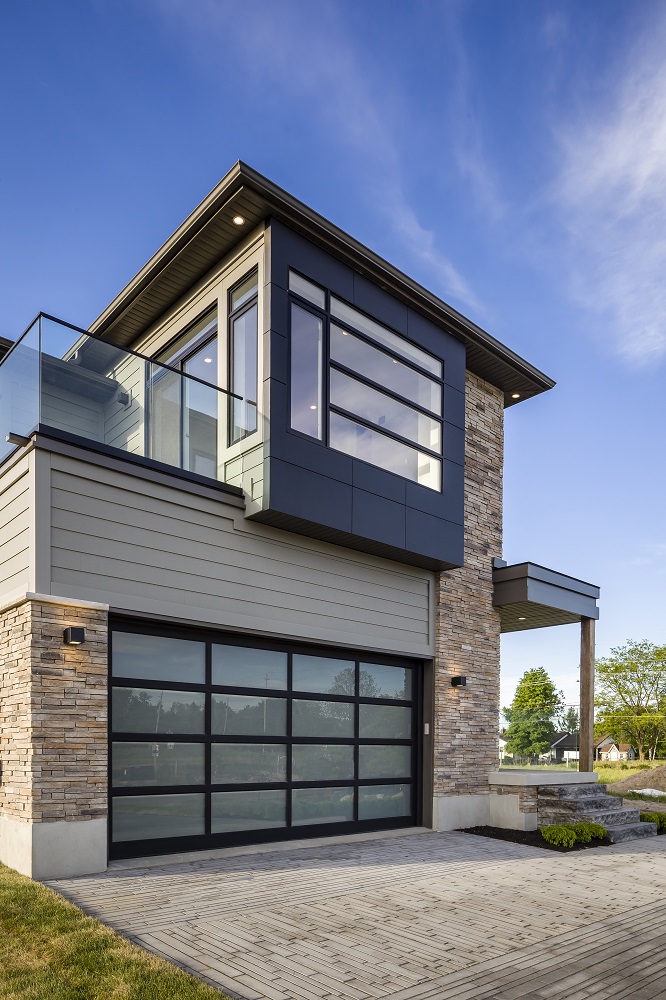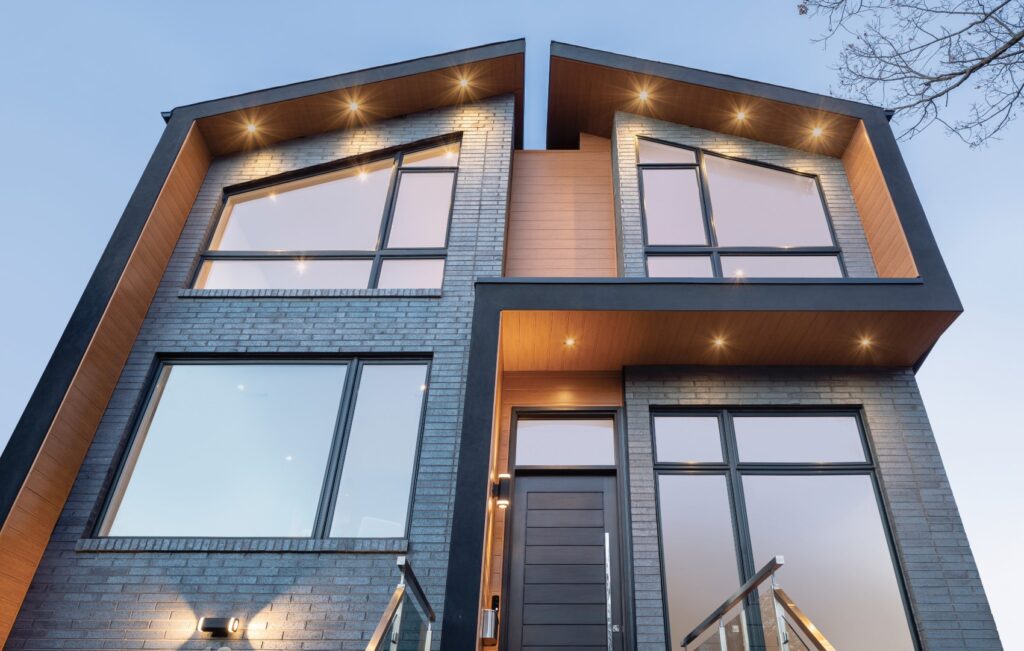 Coastal homes invite nostalgic color combinations, often in light tones or pastels. If your home is along the coast, consider: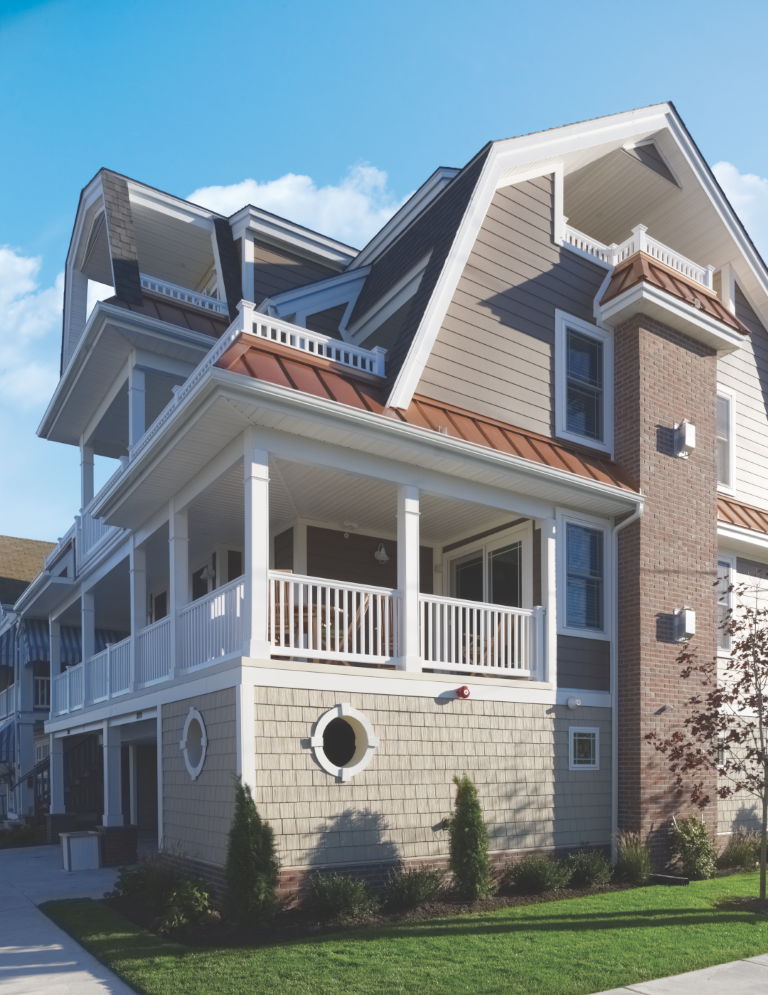 Incorporate texture
If you're looking to incorporate texture into your home's exterior, you can consider adding some brick or stone. Masonry can help elevate the look you've already created with your siding. If the idea of straying beyond traditional siding intimidates you, we suggest checking out composite stone. Atlas Stone™ by Royal® makes it easy to add rich dimension to your home at a comparatively reasonable cost and straightforward installation. While Atlas Stone™ shines on its own, it really excels when enriching other types of siding, like clapboard and shake.
Are you using Royal siding and composite stone on your home? We want to see photos! Tag us on Instagram for a chance to be featured on our page.
Let the home style tips come to you.