Tis the Season to Renovate: 3 Inspiring Interior Remodeling Ideas for the Holidays
Dear LiveAbode Readers,
Welcome to our latest issue, where we focus on Home for the Holidays. This time of year tends to evoke feelings of coziness, warmth and togetherness; a time for reflecting on the beauty of the past year while remaining hopeful for what is ahead.
That's why we're sharing renovation ideas that are on-trend with today's desired colors, textures, and projects sure to infuse beauty and function throughout your home while increasing value.
Our "Home for the Holidays" issue is brimming with inspiration, showcasing the hottest upcoming trends for 2024. Inside, you'll find numerous ideas for adding texture and dimension to elevate both the interior and exterior of your home. We've gathered insights from some of our favorite unique spaces that not only enhance livability but also boost resale value. Additionally, there's a delightful surprise holiday haven guaranteed to fuel your wanderlust.
We hope you'll invite us along with your latest projects by tagging us on social media.
Join us in exploring our latest issue!
Cheers!
The LiveAbode Editorial Team
The holiday season brings thoughts of togetherness, slowing down and spending more time at home. As the colder weather draws people indoors, it can also call attention to the look and feel of your interior space.
If your living room or dining area looks a bit tired since family and friends gathered last year, or it's showing more wear and tear than you'd like, take note: Now is a great opportunity to take on interior remodeling projects.
We're sharing inspiration for home renovation projects with four popular products that boast versatility, bringing fresh ideas and warmth into your space.
Create an Accent Wall or Focal Point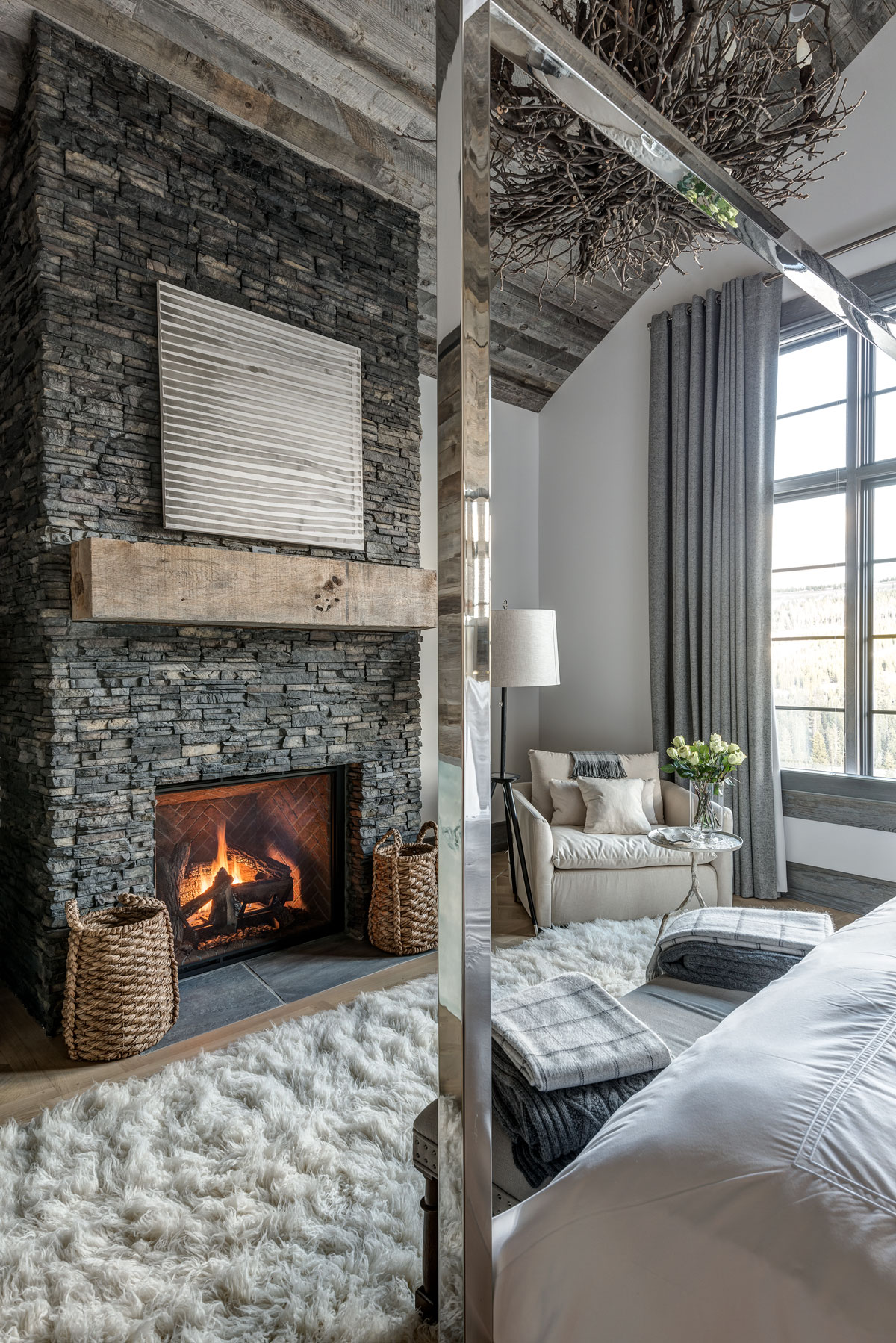 An accent wall in a home offers several benefits, including adding visual interest and creating a focal point that enhances the overall aesthetics of the space. It can also help to define separate areas within an open floor plan or introduce a pop of color or texture without overwhelming the entire room. Create a living room or home office accent wall, add a kitchen backsplash, or frame a fireplace to add texture and warmth.
Panelized stone, like Versetta Stone, can offer the benefit of hand-crafted details and natural shapes of hand-laid stone walls to create a timeless look without the more costly needs associated with masonry. Using panelized stone and layering in natural light, enhances the beauty of stone by bringing out its unique colors, shadows and textures. You can create a cohesive aesthetic by then adding a complementary color palette with warm earth tones like cream, beige, brown or greige, or cooler shades like grays and blues.
Add Depth and Dimension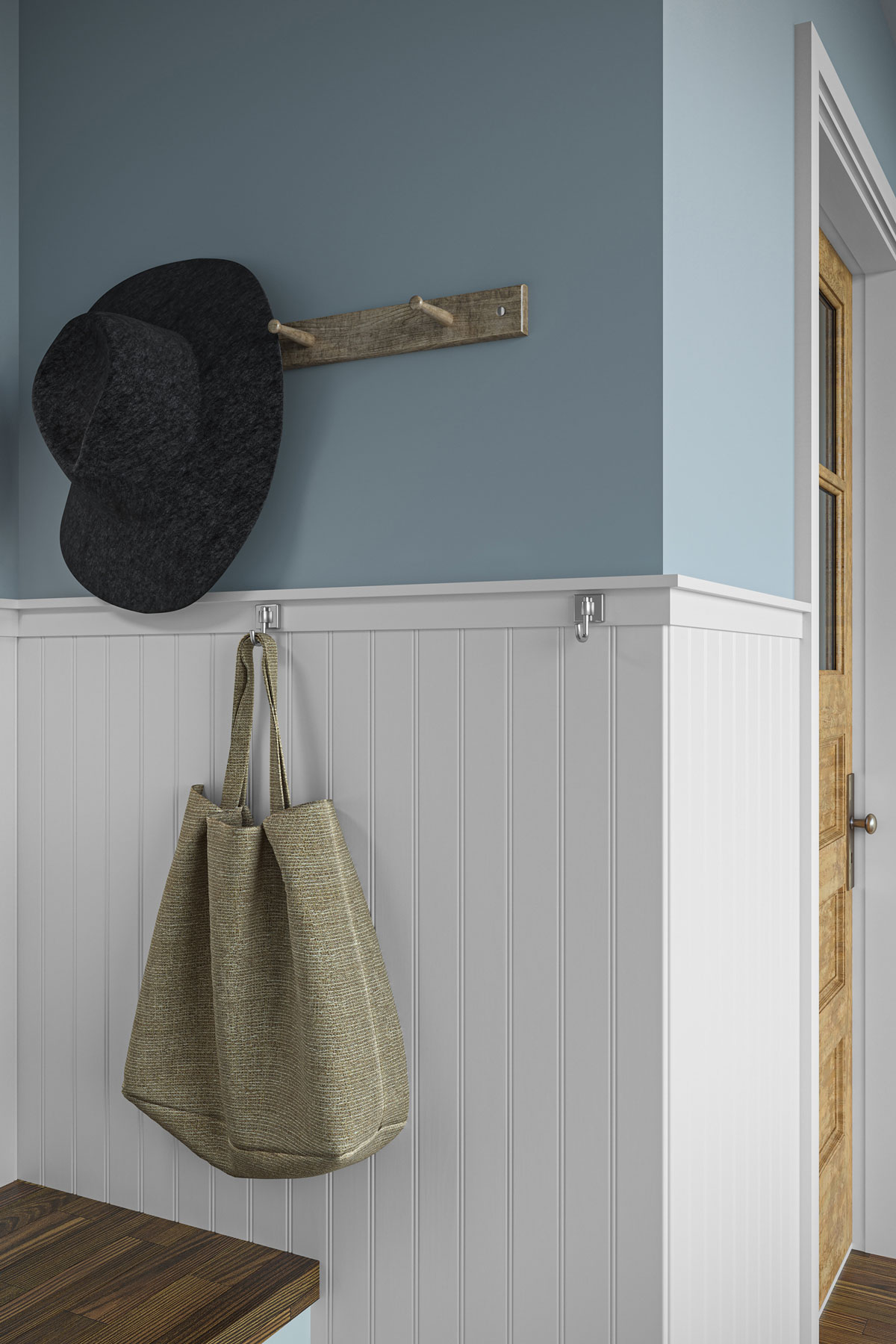 PVC trim and mouldings- such as beadboard, can be used in various rooms, such as living areas, dining rooms or bedrooms, to create a cozy and rustic atmosphere or a modern and clean look, depending on the style of the paneling and the application It can also visually separate rooms in open floor plan homes. If you have children and/or pets, shiplap in particular also serves as a practical solution for protecting walls in high-traffic areas, as it can withstand wear and tear while adding a touch of elegance to design.
You can also use PVC boards to create a board and batten look, consisting of wide, vertical boards (board) with narrow strips (batten), covering the seams where the boards meet. Boards are typically placed vertically and evenly spaced, and the battens are installed over the seams horizontally, giving the wall a distinctive grid-like pattern. It's often seen in a variety of design styles including rustic, farmhouse, modern and contemporary in a variety of rooms, including entryways, dining rooms and bedrooms.
Beadboard is a type of paneling using narrow, vertical plans that have a distinctive groove or "bead" running along the length of each plank. It's often installed with the grooves – or beads – running vertically on the wall. Beadboard is most often used in traditional, cottage or farmhouse style designs, and is frequently used in kitchens, bathrooms and casual living spaces. Using products like Royal™ PVC Beadboard gives you more flexibility for a variety of applications. It's paintable, moisture-proof and resists dents and mold, too!
Whether you're adding visual interest and texture to a wall or ceiling, or creating dimension to your kitchen or bathroom cabinetry, paneling offers versatility and style that blend well with contemporary and traditional designs.
Lighten Up with a New Aesthetic
Shiplap is a popular home renovation style that offers an array of benefits and versatile uses. It can be used as a wall covering to create a charming and rustic look, or it can lend a coastal and contemporary vibe when painted in light, bright colors.
Bonus – shiplap is relatively easy to install and can be used in various areas, such as living rooms, bedrooms, kitchens and bathrooms, to add texture and character to the space while offering a timeless and classic appeal. Its versatility allows it to blend seamlessly into various home styles, making it a popular choice among homeowners and designers alike from coastal cottages to farmhouses and rustic cabin-style homes to Scandinavian designs.
Install shiplap on a bedroom's walls or even the ceiling to dream of warmer days reminiscent of a day at the beach, and enjoy the additional dimension and texture, while simultaneously lightening the room.
Design an accent wall with shiplap in the living room, dining room or home office—a crisp canvas for a wreath, mirror or other festive decor. Or create an elevated appearance to your entryway.
In the kitchen, shiplap layered over cabinets can refresh tired surfaces. It also makes for an easy-to-clean backsplash. While in the bathroom, opt for shiplap in place of a simple painted wall or outdated wallpaper to create an elevated appearance.
See Also: The Best Places to Use Shiplap in Your Home
A Design Gift that Keeps on Giving
The winter months tend to make lots of homeowners think about changing up their indoor space while they're spending more time indoors. If you're considering an interior remodeling project this season, Westlake Royal Building Products™ can create a timeless, long-lasting look in your home with fewer installation headaches and less maintenance over time.
Let the home style tips come to you.