Green Color Palettes to Freshen Up Your Home
The color green has so much potential for refreshing your home! Depending on the chosen shade, it can invoke feelings of serenity, vibrance or drama. It's also incredibly versatile in how it can complement other shades or serve as the focal point itself. Keep reading to check out our new color palettes for spring, featuring our favorite shades of green from Royal® Building Products.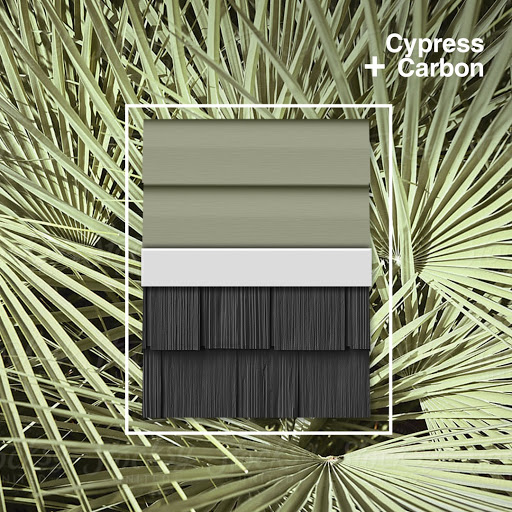 We're head-over-heels for this high contrast color palette. Pairing Cypress accent siding with Carbon is a unique way to jump on the dark siding trend. Cypress and Carbon are both available in the Exterior Portfolio® siding line.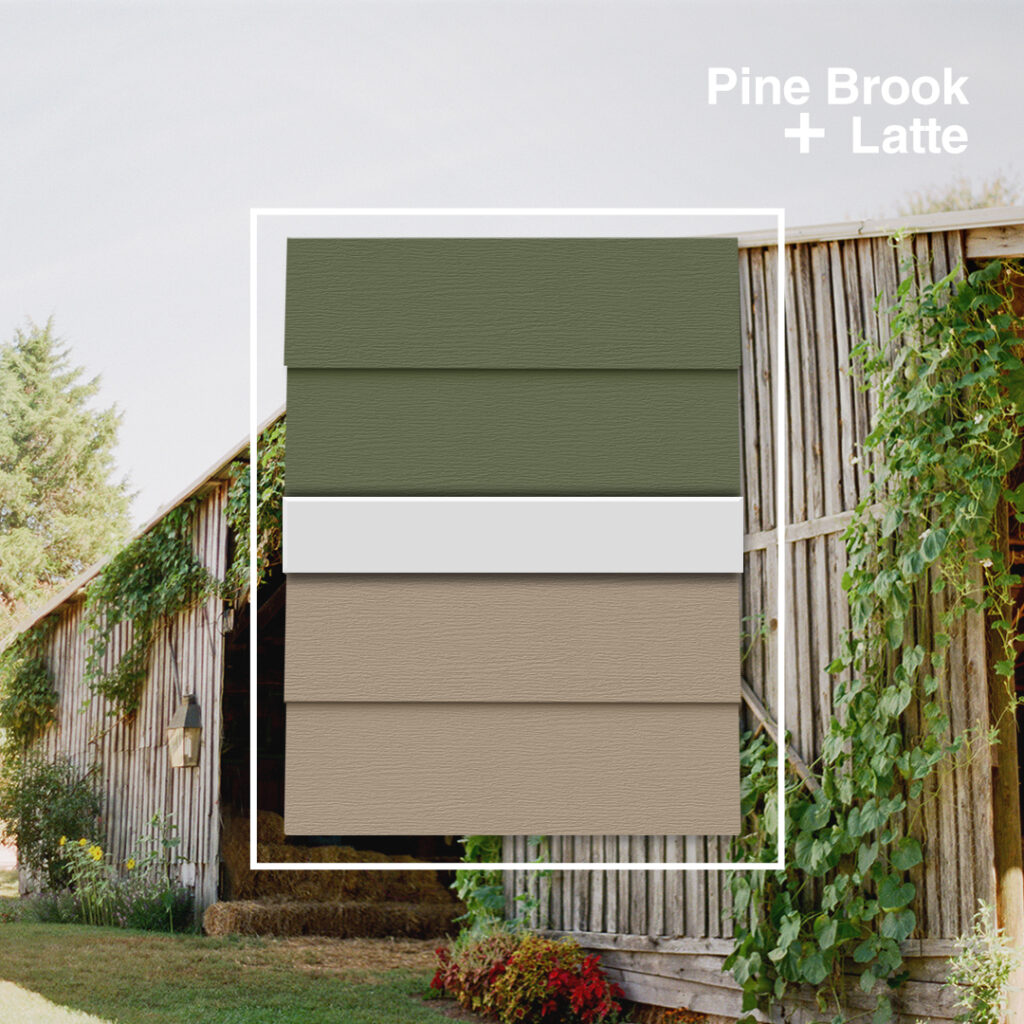 This palette is earthy, neutral, and grounding — all the best things about incorporating green into your home with a nod to nature! Pine Brook and Latte are both available in the Celect® siding line.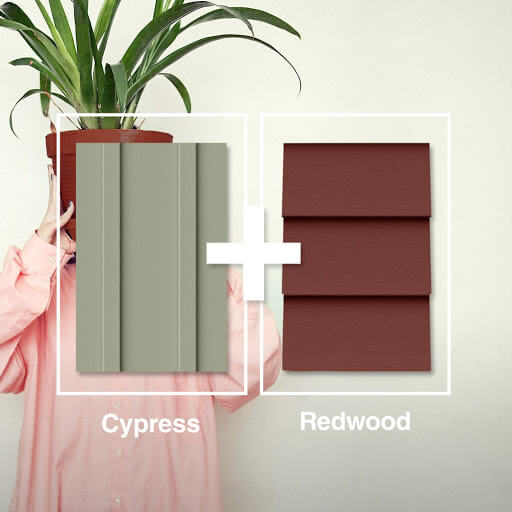 Pair Cypress and Redwood together for a color palette that will make your home stand out beautifully. Green is such a versatile color and we love to see it paired with unique colors. Cypress and Redwood are both available in our Royal® Vinyl siding line.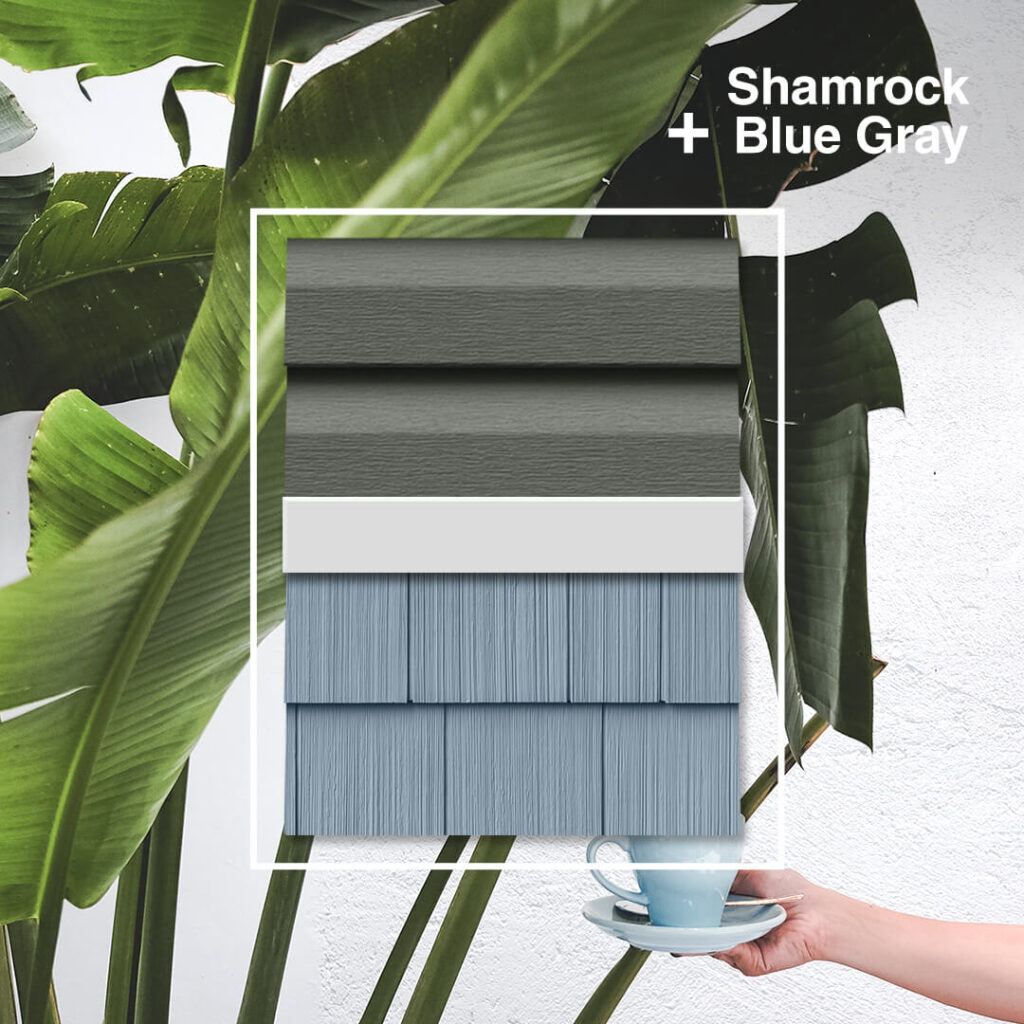 This color palette feels like a breath of fresh air, which is exactly what pairing a green and blue will do for your home! Shamrock and Blue Gray are both available in our Royal® Vinyl siding line.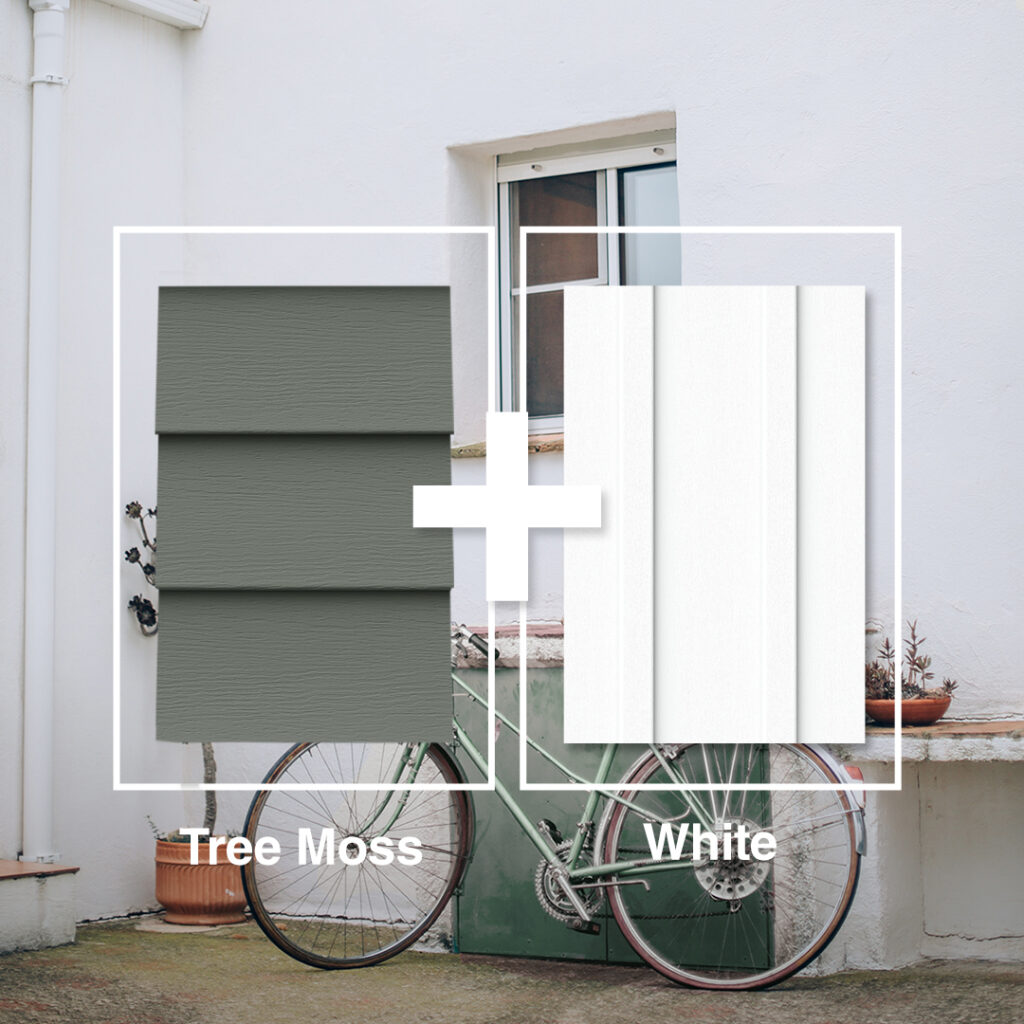 Give your home a total refresh with this classic color combination. A bright white creates a bolder impact for hues of green while invoking feelings of vitality and rejuvenation Tree Moss, a shade of green with hints of gray, and White are both available in Royal® Vinyl siding line.
For more green siding inspiration, check out Royal's Color Explorer.
Let the home style tips come to you.