Fresh Color Palettes to Inspire Your Renovation
A new year is the perfect time to start fresh with your home's exterior color palette. While we love classic color combinations, we had a lot of fun dreaming up these unique palettes for you to consider for your home renovation using colors from Royal® Building Products. Not planning a siding upgrade this year? These color palettes double as interior design inspiration! Keep reading to see if we've come up with your new favorite color combination!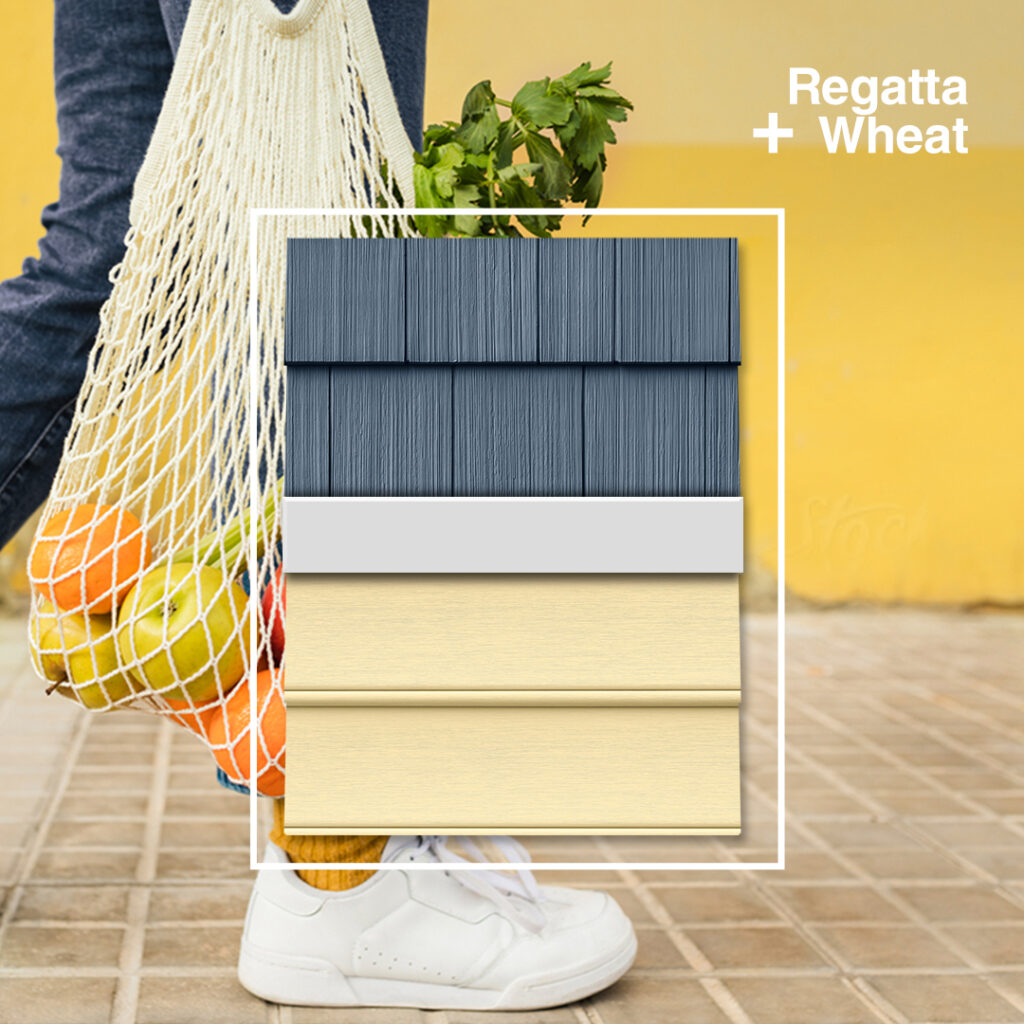 One of our favorite combinations from this issue's roundup, Regatta and Wheat, feels like a match made in heaven. The muted cobalt blue looks like it's meant to sit next to the creamy light beige, and reminds us of a cozy beach cottage. Pulling in shades of gray and a gentle yellow, it's also a more subtle nod to 2021's Pantone color-of-the year combination. Both Regatta and Wheat are available in Exterior Portfolio® siding.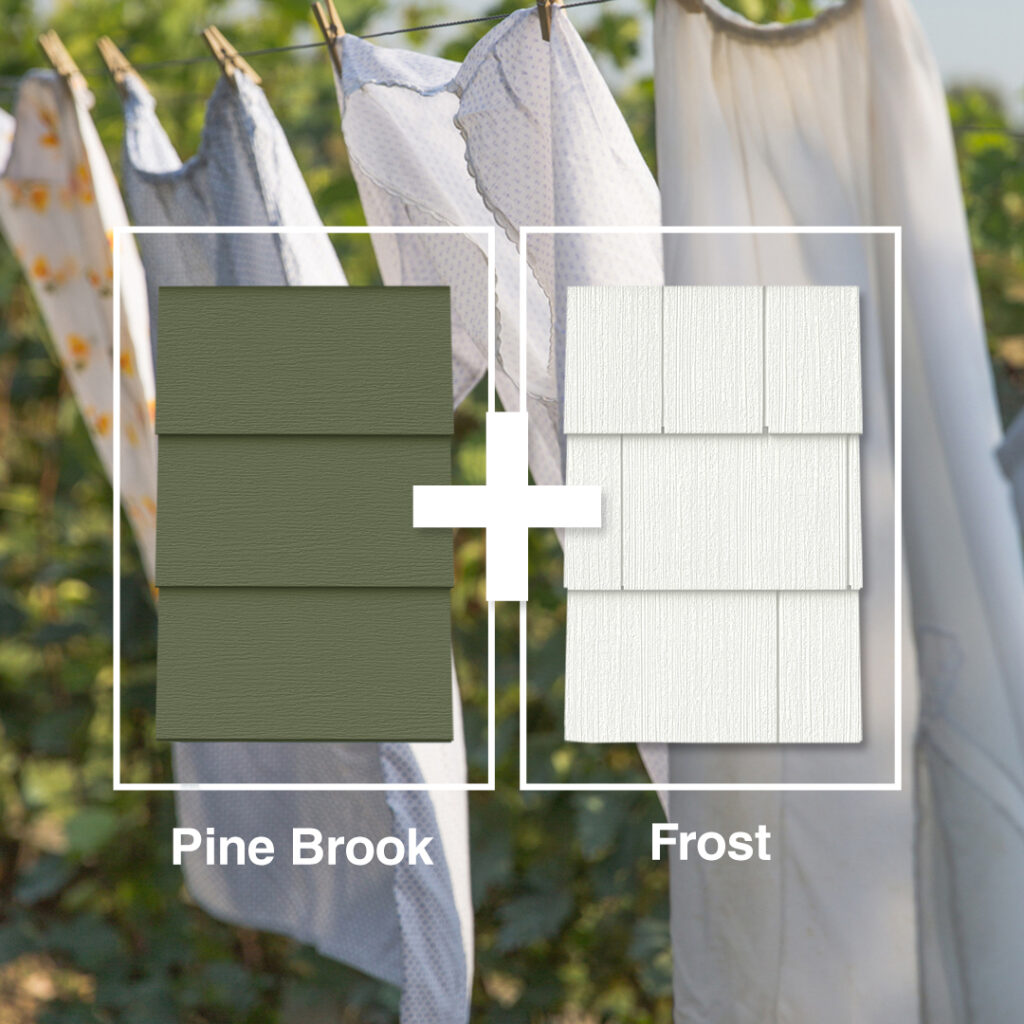 White siding has been trending right along with the modern farmhouse design over the past several years, so we decided to switch it up and pair Frost with something a little bolder — Pine Brook! Dark green is earthy and grounding, and pairs beautifully with a clean white for a truly fresh look. Both Pine Brook and Frost are available in Celect® siding.
Blue Gray and Sand feel like the quintessential coastal color combination, for obvious reasons. We love the idea of subtly nodding to your love of beach life with your siding. Don't live on the coast? This palette is full of springtime cheer that lasts year-round. Both Blue Gray and Sand are available in Royal® Vinyl siding.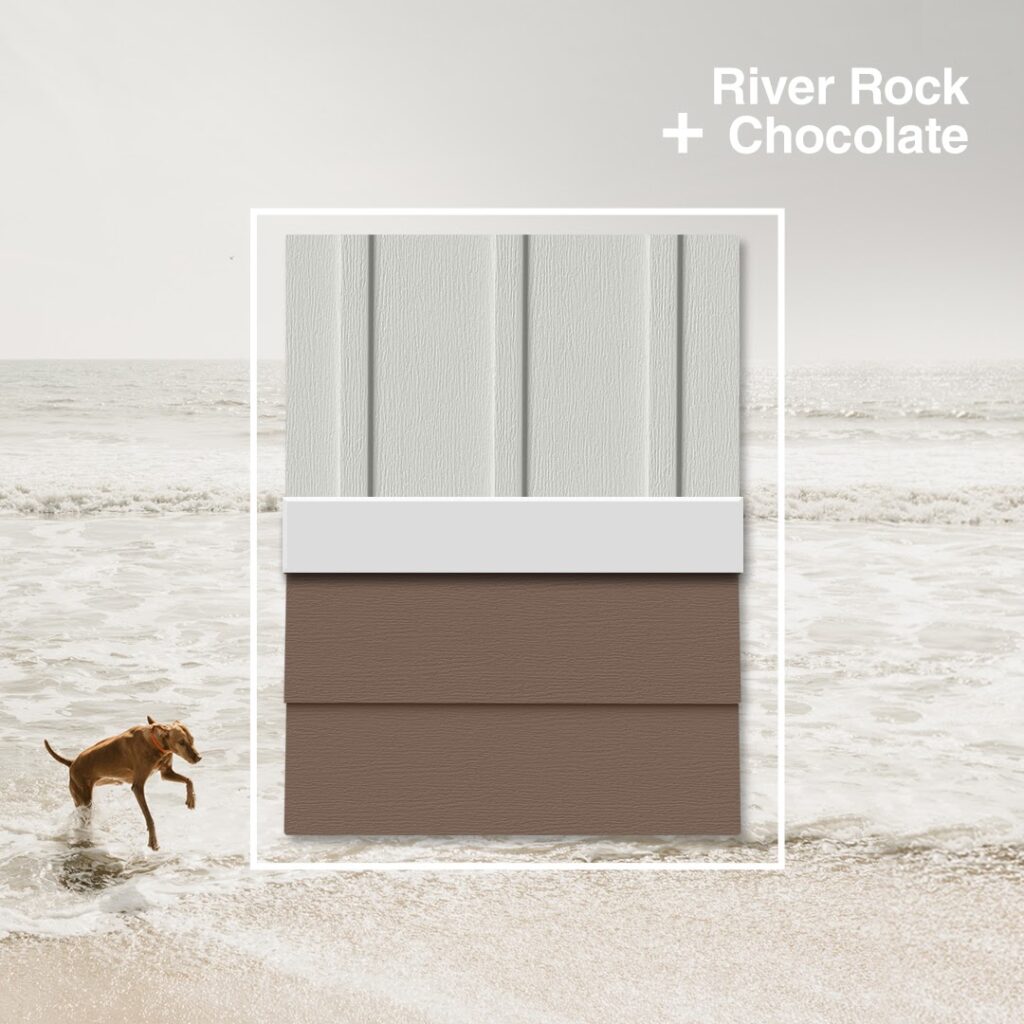 This palette is neutral without falling flat, which is essential when deciding how to pair neutrals together. We love how Chocolate contrasts with River Rock to create some visual interest and depth. Both colors are available in Celect® siding.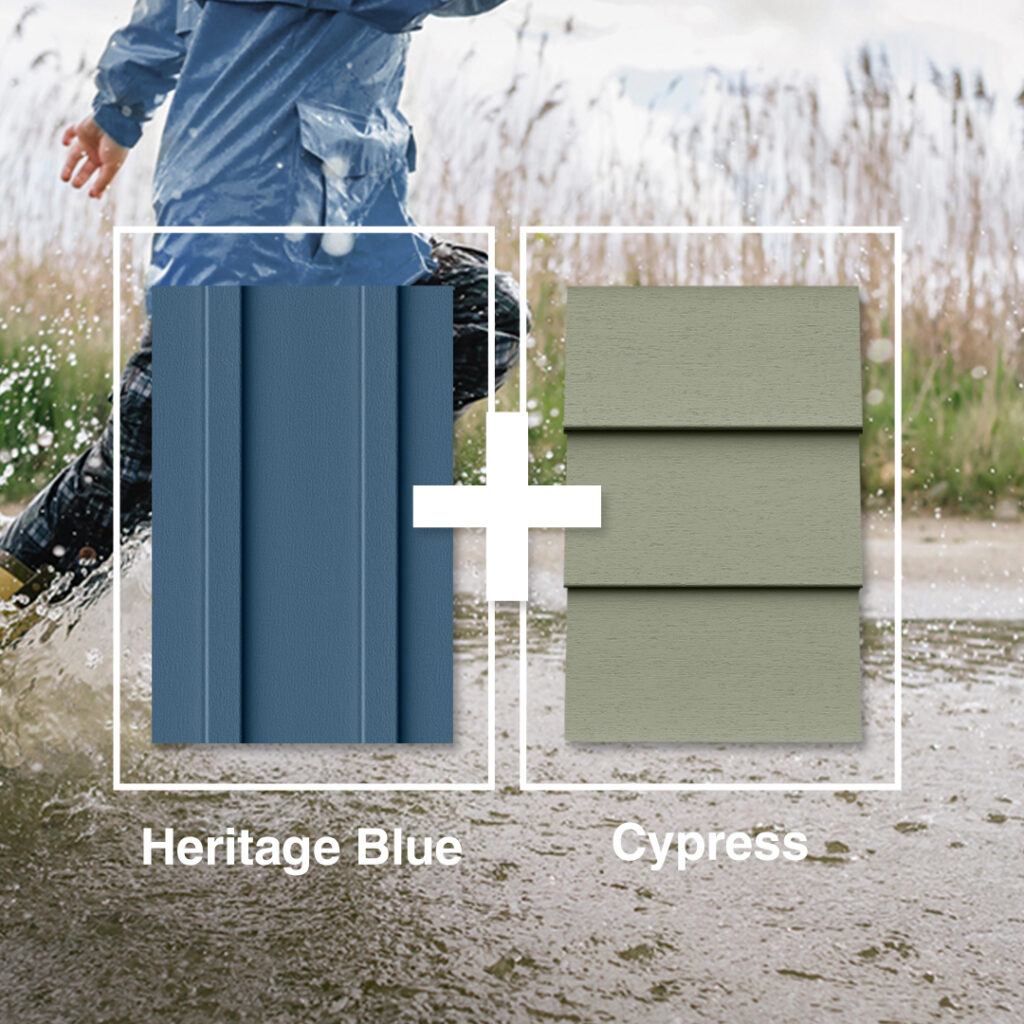 Moody and cozy, Heritage Blue paired with Cypress is a great example of how combining two nontraditional siding colors can go right. You don't always have to add in a neutral to balance things out! Both Heritage Blue and Cypress are available in Royal® Vinyl siding.

Inspired to incorporate these colors into your home's exterior? Check out Royal®'s free virtual design tools! They allow you to mix and match different siding profiles and colors, as well as trim colors, roofing and more to see how they will look on a home. You can use one of the example homes or upload a rendering of your home to be mapped. Happy designing!
Let the home style tips come to you.