Exterior Projects Deliver the Most Bang for Your Remodeling Buck
If you're looking for remodeling projects that will deliver the most bang for your buck, exterior projects are some of the best bets. According to two recent industry studies, refreshing the outside of the home with new siding, garage doors, windows and decks provides the highest return on your investment dollar.
The Remodeling 2023 Cost vs. Value Report, the 36th annual study that compares the average costs of 23 remodeling projects with the value those investments will retain at resale, found that seven of the top 10 best cost-recouping projects were on the home's façade.
"True to form, this year's report confirms a consistent truth that has been revealed on every report for the last 30 years: Exterior replacement projects typically provide a higher return on investment than interior discretionary remodels at the time of house sale," the magazine said.
Most Profitable Exterior Renovation Projects
Leading the way among exterior projects were garage door replacements, recouping 102.7% of costs. It was topped only by HVAC electrification conversion, a new category for 2023, which recoups 103.5% of costs. Manufactured stone veneer – such as Westlake Royal Building Products' Versetta Stone panelized stone siding – offers the third-best ROI at 102.3%, up more than 10 percentage points over last year.
The other exterior projects in the top 10 were steel entry door replacement (100.9% cost recouped), vinyl siding replacement (94.7%), fiber cement siding replacement (88.5%), vinyl window replacement (68.5%), and wood window replacement (61.2%). Minor kitchen remodel and a midrange bath remodel joined HVAC conversion as the only other non-exterior projects in the top 10.
"The reason for high returns on exterior projects stems from what real-estate professionals regularly witness from buyers: If their first impression is a run-down exterior, they tend to enter the property wary and reluctant to spend large on the property," Remodeling editors said. "If, on the other hand, the home looks well taken care of, they enter with a more positive view from the outset."
Study Results
Today's Homeowner with Danny Lipford conducted a similar return-on-investment study this year. Like the Remodeling magazine report, the Today's Homeowner study also found that exterior remodeling and renovation projects resoundingly deliver the largest return, with garage doors leading the way.
The study examined data from 70,000 homes in more than 1,200 markets, analyzing the cost versus value recouped for 34 different project types. Today's Homeowner found that the average return for all projects is 69%. But the average cost recovered for exterior remodeling projects is 23% higher than interior projects; in fact, all top 10 projects reaping the best ROI in this study were on the exterior.
"Curb appeal really matters when selling your home," Realtor Suzanne Coddington, of Dickens Mitchener, told Today's Homeowner. "It's difficult to get buyers to see a home that has little or no curb appeal."
See Also: Top Exterior Upgrades to Boost your Curb Appeal
Garage door replacement, which was found to reap a full 100% return on investment, was followed by wood window replacement (95.5% cost recovery), screened-in porch addition (92.9%), fiber cement replacement (92.7%), and vinyl siding replacement (91.0%) and vinyl window replacement (91.0%).
The remaining projects in the top 10 comprised an in-ground pool (90.1%), composite deck addition (86.9%), concrete backyard patio (86.4%) and wood deck addition.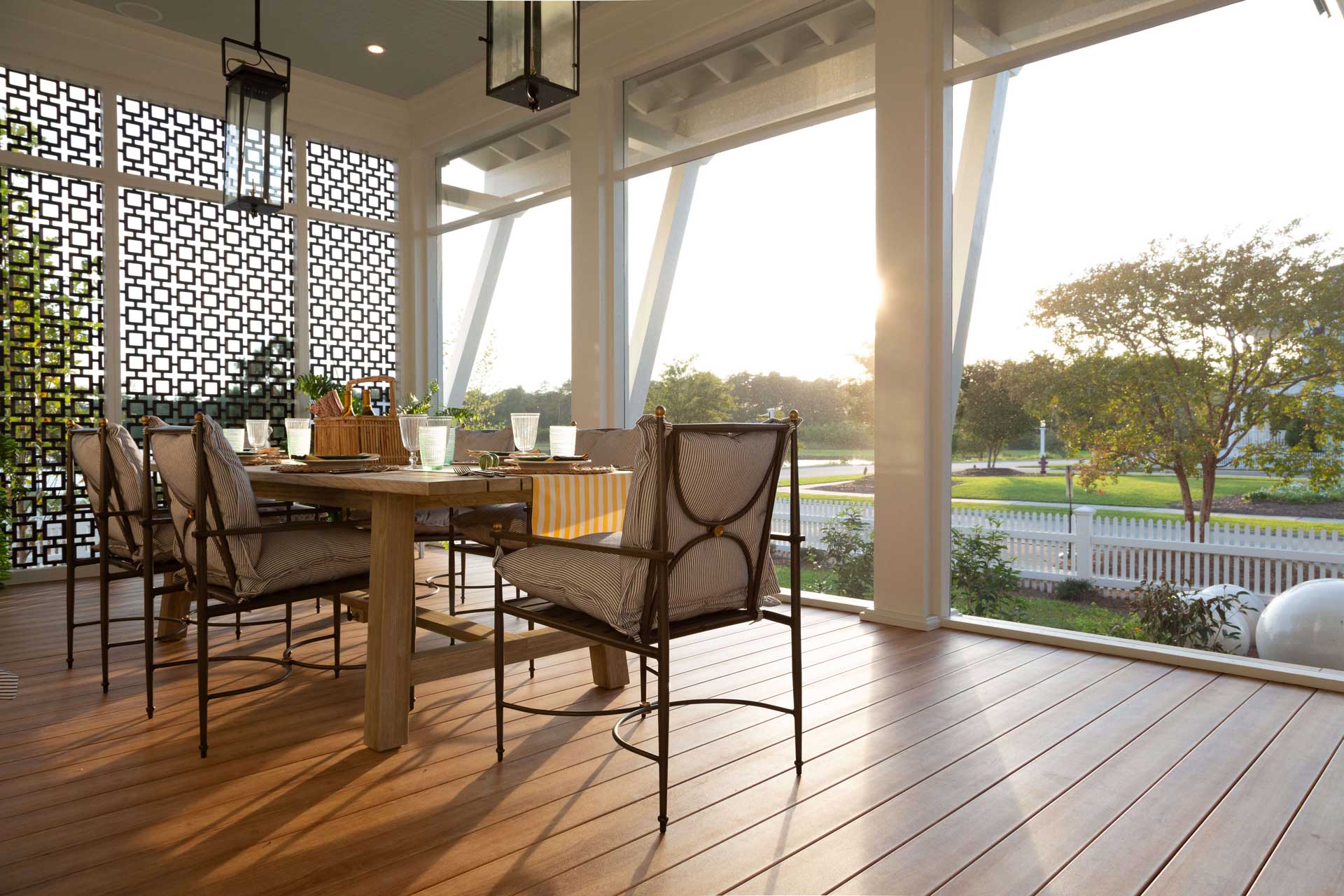 Considerations When Embarking on Exterior Home Renovations
"When considering new siding, look for high-quality, low-maintenance materials," Steve Booz, Vice President of Marketing & Product Management for Westlake Royal Building Products, advised the Today's Homeowner audience. "Some products offer insulation or locking seams for increased energy efficiency. And don't be afraid to play with color, texture, different profiles, and contrasting trim — siding can be beautiful as well as functional."
See the full Remodeling 2023 Cost vs. Value Report study and associated trends at www.costvsvalue.com. View the full Today's Homeowner study results and expert commentary, here.
Looking to elevate your exteriors with high-ROI materials? Browse Westlake Royal Building Products' extensive selection of vinyl siding and accessories and learn more about Zuri Premium Decking™.
(Remodeling 2023 Cost vs. Value Report: © 2023 Zonda. Complete data from the Remodeling 2023 Cost vs. Value Report can be downloaded free at www.costvsvalue.com.)
Let the home style tips come to you.