Composite Decking: The Beauty of Exotic Wood Without the Maintenance
Many people gravitate toward the look of natural wood, but in some areas of the country, the weather doesn't always cooperate with those materials. For example, the Mid-Atlantic region experiences a wide range of weather conditions throughout the year—everything from beating sun to driving rain—and this often leads to exterior materials sustaining a lot of damage.
While weather is a primary reason that people have turned to high-end composite decking, it's certainly not the only one. Here are three other reasons to opt for composite over natural wood.
Splinters
When it comes to natural wood, splinters can be one of the biggest pains—literally! Especially if you have children or pets or simply like to walk around your outdoor living space barefoot, composite decking might be a more pain-free option for you. Remember, it might not happen in the first year, but eventually the sun will dry out any natural wood decking, and splinters are the inevitable result.
Heat
Composite decking boards tend to retain less heat than some other materials. Again, if you enjoy walking around your deck or outdoor living space without shoes, composite decking is less hot on the feet. If your deck has southern exposure, or receives intense sunlight (a rooftop deck, for example), the cooler composite boards can save you from burning the soles of your feet.
Maintenance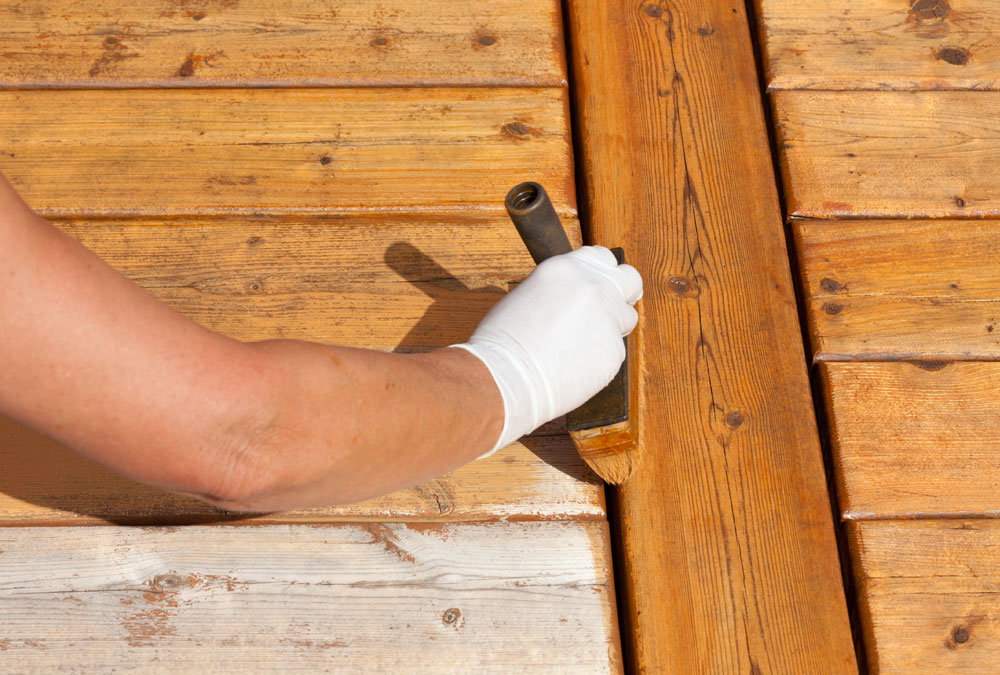 Perhaps the biggest benefit of composite decking is less time and money put into maintenance. Composite boards last longer than their natural counterparts, and they don't experience as much fading or scratching. They also don't require yearly or bi-yearly staining to stay pristine. If you're going to be in your home for several years, the cost of maintenance on natural boards can really add up, but the investment in composite can actually end up paying for itself.
If you're thinking about redoing your deck or adding a screen porch, consider the benefits of composite decking. With today's high-end models, the look can be almost indistinguishable from the real thing, but you'll receive many benefits you'd never get with natural wood.
Let the home style tips come to you.