Easy Ways to Add Color to Your Home Exterior
Easy Ways to Add Color to Your Home Exterior
You know that a home can be as simple as four walls—so long as you have your loved ones all under one roof. But while appearances aren't everything, it's important to love the look of your home. That's why you've decided it might be time for some exterior renovations to bring some fresh color to your house's facade.
We know DIY projects can take some planning, so we've created this simple guide to adding color to your home exterior to give you some ideas of where to start.
Paint Your Trim
One of the quickest and most dramatic ways to spice up your home's exterior is to paint the trim. As with any DIY project, there's no one-size-fits-all approach. So before you throw on that dirty old T-shirt and pull out your brushes, consider the following factors.
Trim Material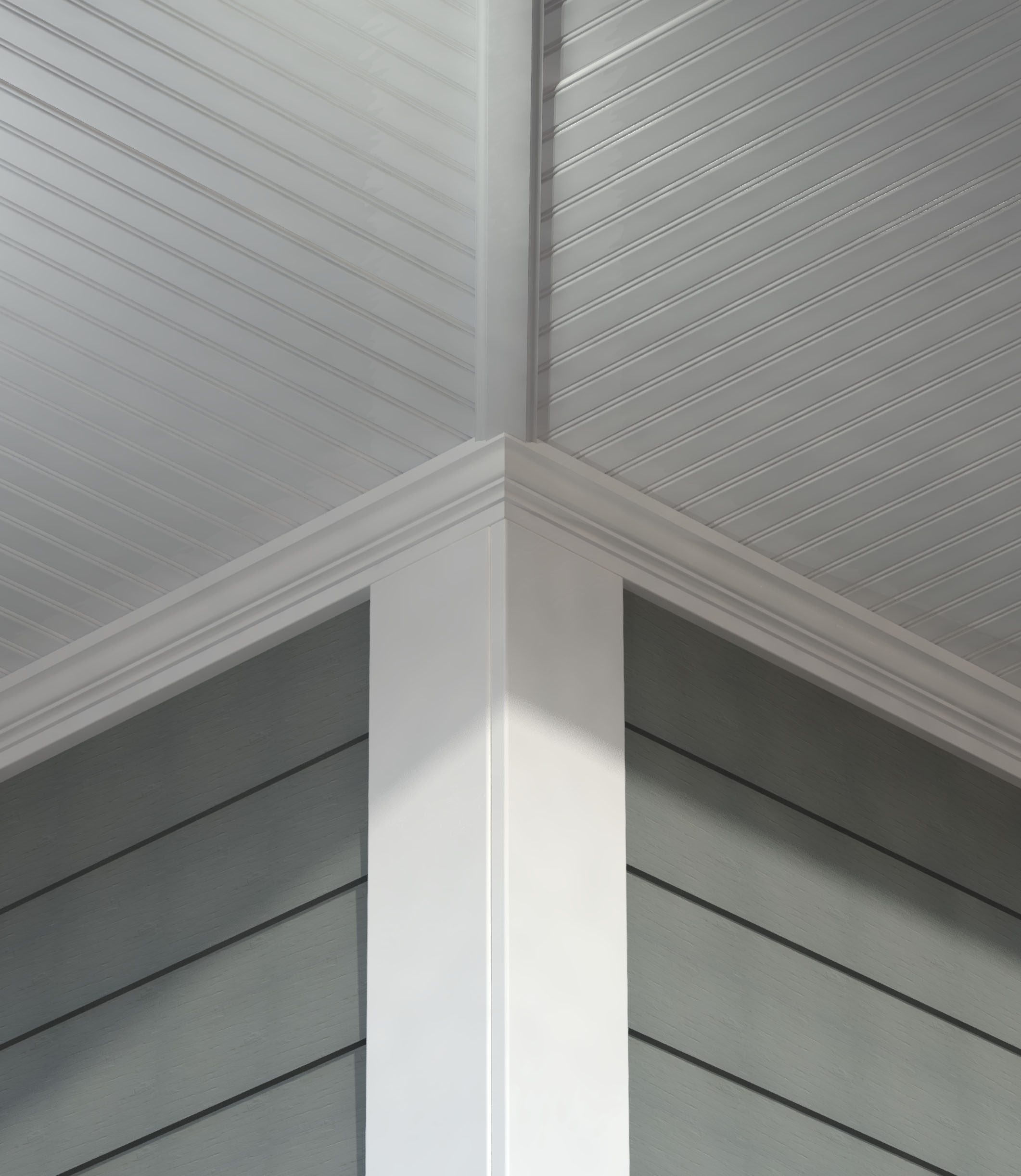 While certain culinary condiments can go nearly on anything, the exterior paint you choose should be compatible with the material of your trim. Some common types of trim include:
For PVC trim, like Westlake Royal's Kleer PVC, we recommend using acrylic latex paint. But before you drive away from the hardware store with a dozen paint cans in your trunk, be sure to consult the manufacturer's guidelines.
Trim Color
You want to bring out the best qualities of your home, which means considering its style. The good news is that the various architectural features and accents can be an excellent guide for choosing new colors to use for your trim. You might make your front door more inviting, for instance, if the color of the wood around it pops. If your siding is white or tan, try using a darker hue for your trim. If your siding is darker, try something brighter.
Check out this blog post for more ideas on how to choose the right trim paint. And don't forget to prep your exterior with a thorough washing, and make sure to fill in any holes with caulk!
Colorful Shutters

Window shutters used to perform all sorts of functions, but these days, they are primarily used as exterior accents to add texture and color. Shutters are essential for Cape Cod, Colonial and Ranch homes, but can work wonders on almost any style.
Because shutters work as accents, you should consider the primary color of your exterior before selecting the color for your shutters. Black shutters go well with beige or tan siding and heighten the beauty of ornate windows. If you're looking to complement a dark exterior, you can't go wrong with white.
Learn more about shutter color selection here.
Flower Boxes for Your Windows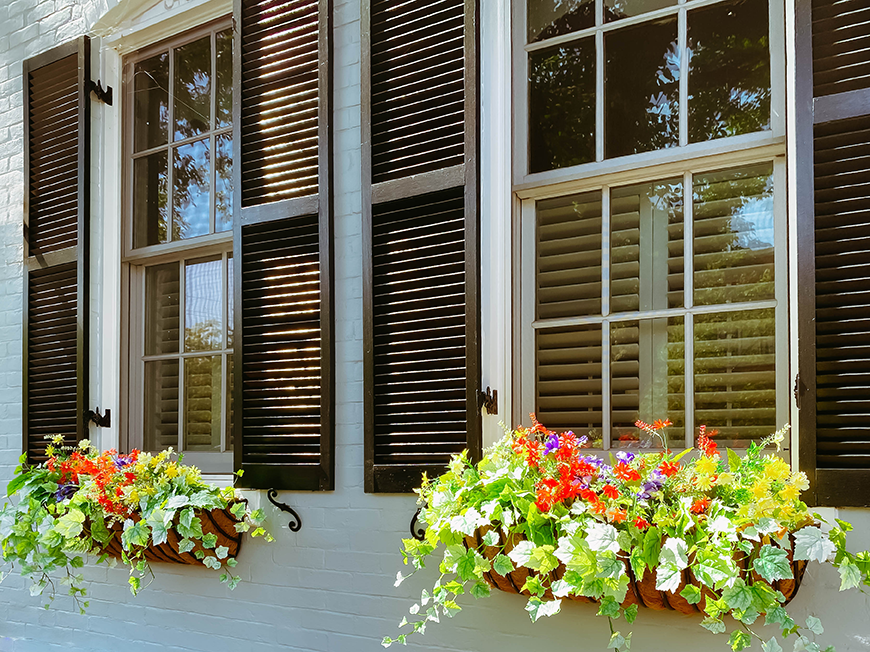 Nothing draws the eye like one of nature's finest works of art: flowers. They endow any space with luscious color and a delicate fragrance, so why limit their generosity to your garden? Try outfitting some of your windows with flower boxes to instantly bring out the beauty of your siding and trim.
Unlike house paint, you can't really mess up these hanging gardens. You can curate your flowers to harmonize your primary exterior color—like the rich greens of a trailing or climbing vine against a soft white siding. Or, you can mix and match your favorite yellow, red and purple blooms. Plants are living organisms, and so you will want to make sure you place each one where it will be the happiest. Here are some of our recommendations:
Shaded — On those sides of your exterior that don't receive as much sunlight, we recommend the following plants: Petunias, pansies, creeping myrtle or snapdragons.
Full sun — If you're looking to adorn the sunny side of your home with flowers, try these: Marigold, periwinkle, geranium or salvia.
You should also consider how much maintenance and care you're confident you can devote to the upkeep of your plants. Be sure to read the care instructions for each plant before buying. And, when in doubt, consult your local florist or nursery expert.
Outdoor Furniture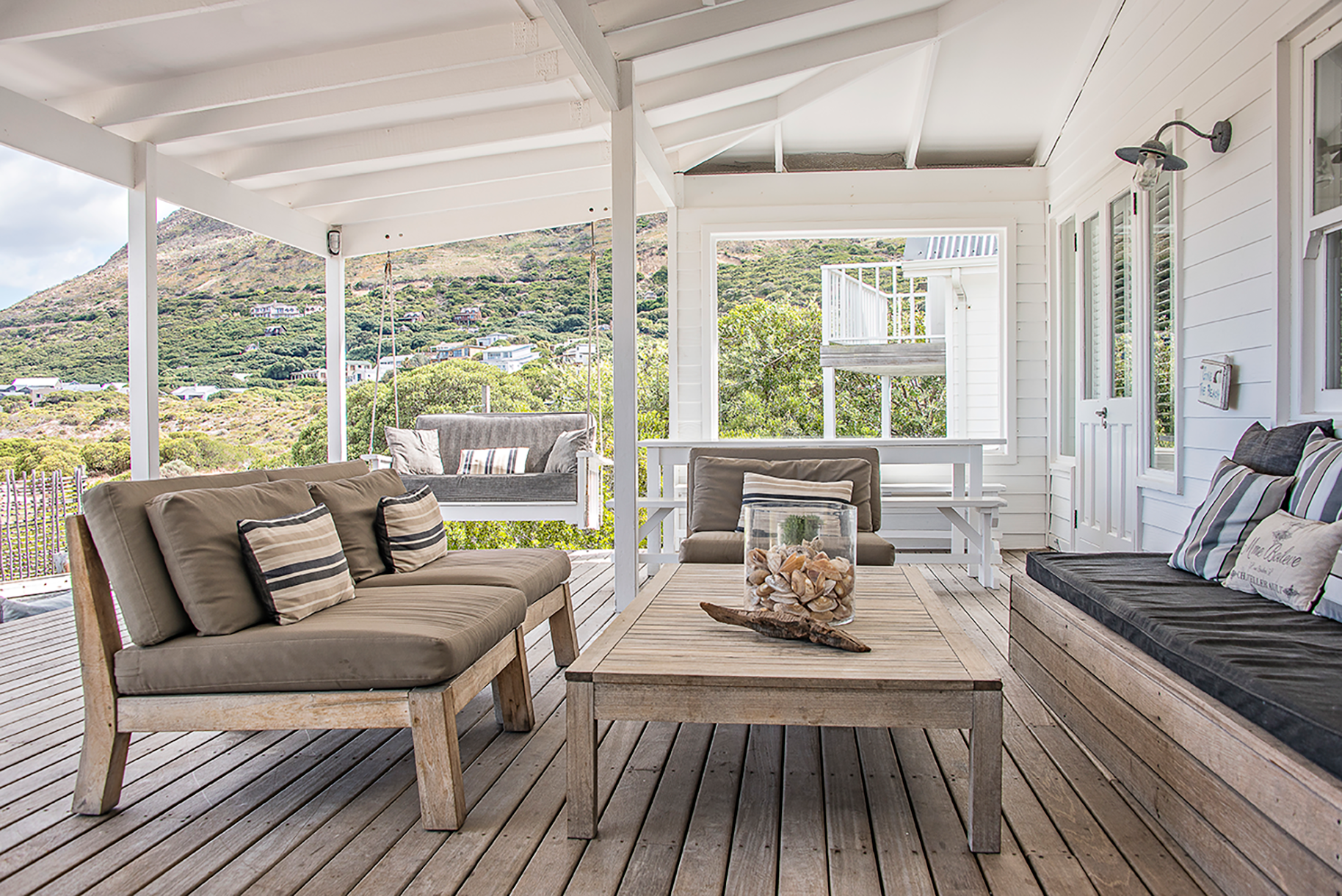 Chairs and tables might not be the first things you think of when renovating your exterior. But adding furniture is an excellent way to complement your color palette. Plus, there's the additional benefit of comfort that nice cushioning can lend to an outdoor living space!
You can emphasize your exterior's primary color by choosing furniture to match or creating additional accents for your secondary and tertiary colors. If you have white shutters and dark siding, test a black chair and a white chair on your porch and see which one works better for the overall look you want. Here are a few other furniture items you might try:
Swings
Benches
Couches
Chaise lounges
Blankets
Pillows
Whatever you choose, make sure its color and material enhance the beauty of your exterior trim and accents. Last but not least, pick only the furniture that you and your family will use and enjoy.
Color Your Home with Westlake Royal Building Products
There are many ways to enhance the curb appeal of your home with color. But one thing's essential: quality materials that will last. That's what we do best at Westlake Royal Building Products. We have quality exterior products for all your projects (although you might want to hire a pro for a large scale renovation), and the customer service chops to match.
References:
https://www.homestratosphere.com/
https://www.almanac.com/best-flowers-window-boxes

Let the home style tips come to you.