How to Select the Right Color for Your Shutters
Historically, shutters were mainly functional, added to protect windows and homes from the elements. Nowadays, shutters provide a design aesthetic, giving homeowners another way to add texture and color to their exterior. Colonial, Cape Cod, Ranch and Contemporary home styles work best with shutters, and your choice of shutter color will depend on your exterior palette. So, where to begin?
Most exterior color palettes use three colors – a primary and two accent colors (see 2018 Color Palette Combos We Love for examples). The primary color makes up the base and is used on the largest section of the exterior, the secondary colors are accent colors, which are typically used for a siding accent, door, shutters and trim. The secondary colors create a cohesive palette for your entire exterior.
Here are some popular color options to consider when choosing your palette and shutter colors:
Black or Dark Gray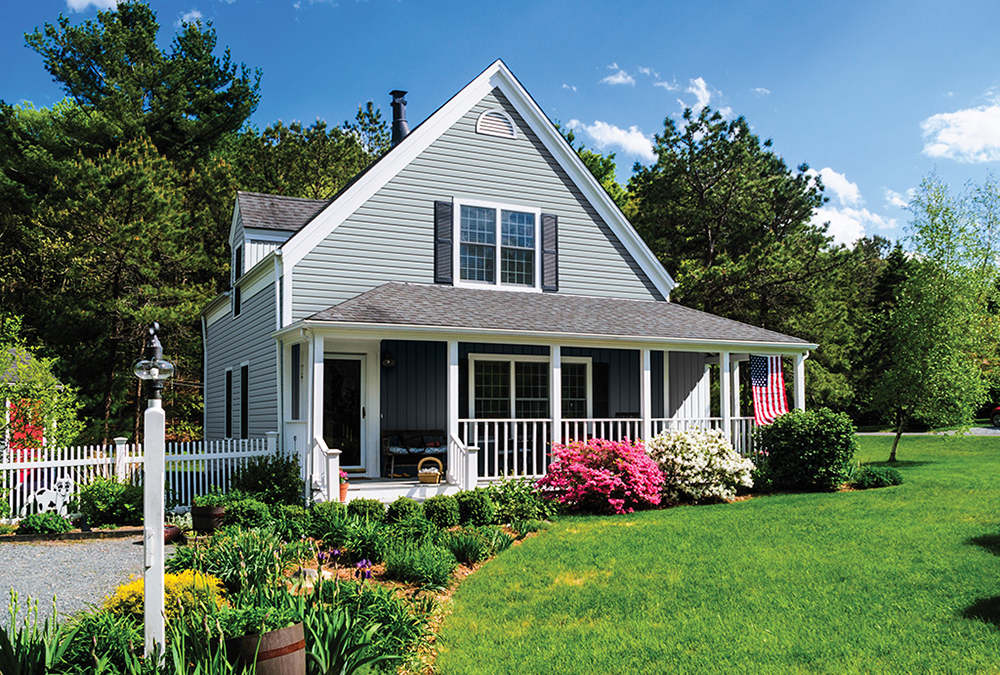 Black or dark gray shutters are a timeless classic, which still fit with modern design trends. Black windows and dark trim are all the rage right now. Black or dark gray shutters enhance beautiful windows, add a richness to your exterior design and perfectly complement tan or beige siding with white trim and a black door.
Shades of Blue
From dark navy to cornflower, blue shutters are another popular choice for a variety of home styles. They add interest to your exterior and you do not need a white or beige house to pull off this look. Navy shutters can be incorporated with red, yellow or green siding, as well as stucco or brick exteriors.
White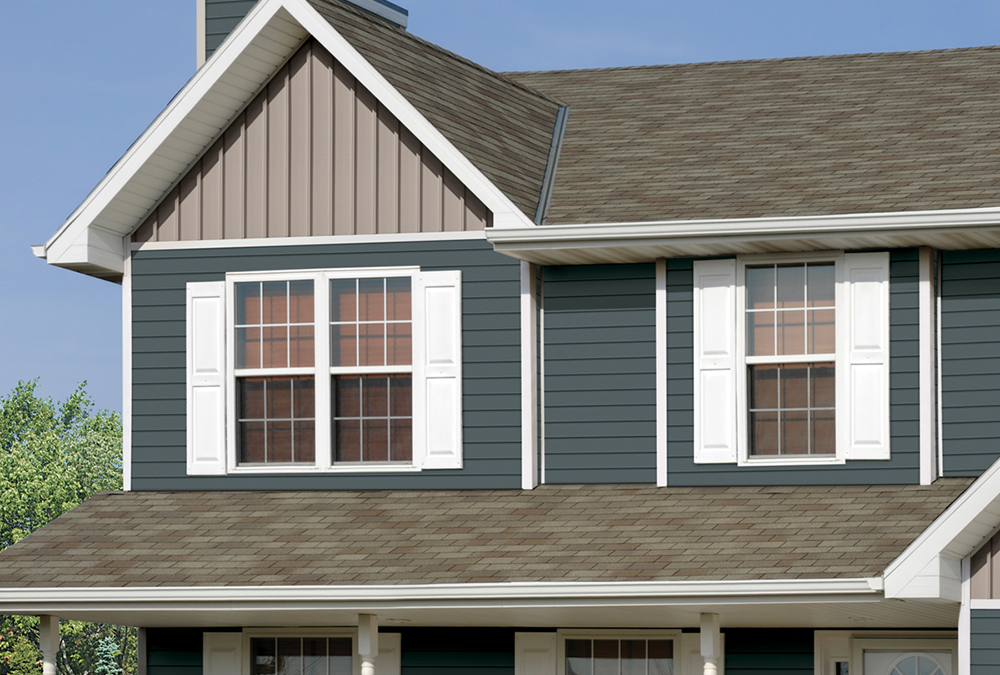 White shutters are a great choice for homes that have mid to dark-toned siding. They break up the dark colors and also balance out the design. White shutters and white trim also add brightness to a window, making them look larger.
Red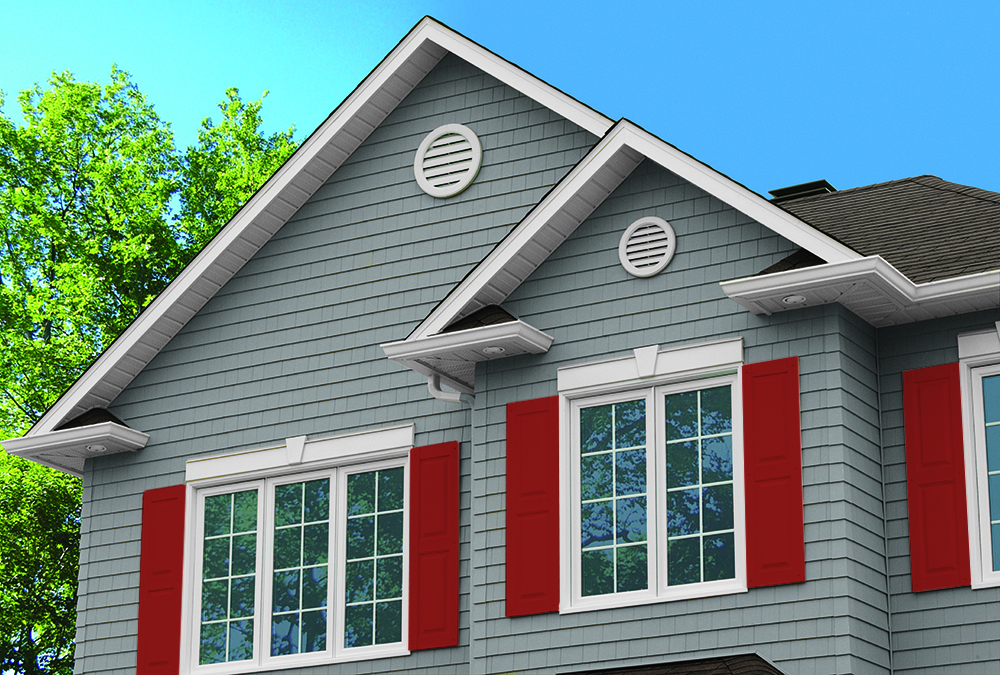 A great bold choice, red shutters and doors make a statement. With homes trending toward darker, charcoal tones, red can add a bright pop of color, especially when paired with a lighter colored trim. For beige, light gray or white homes, consider dark red shutters as an alternative to traditional navy, gray or black.
Let the home style tips come to you.