Color Palettes Inspired By Winter
You don't have to live in the North Pole or in a log cabin to incorporate winter's color schemes into your home year round. The colors of winter can breathe fresh, crisp life back into your home's design, or invoke a sense of coziness you never knew you could achieve.
To get you inspired, we've created six color palettes using some of our favorite siding colors from Royal® Building Products. Influenced by the beauty of nature, we hope these palettes convince you that winter colors are refreshing and inviting year round.
Keep scrolling to discover your new favorite winter color combination!
While blue is trending for home exteriors, it can feel like a bold choice for some. Pairing blue and brown together can balance the blue and create a color palette that feels almost neutral at first glance. But neutral doesn't have to mean boring. Oceana is a crisp blue that feels quintessentially wintery and charming, particularly when paired with a classic brown like Chestnut. Both colors are available in Celect® siding.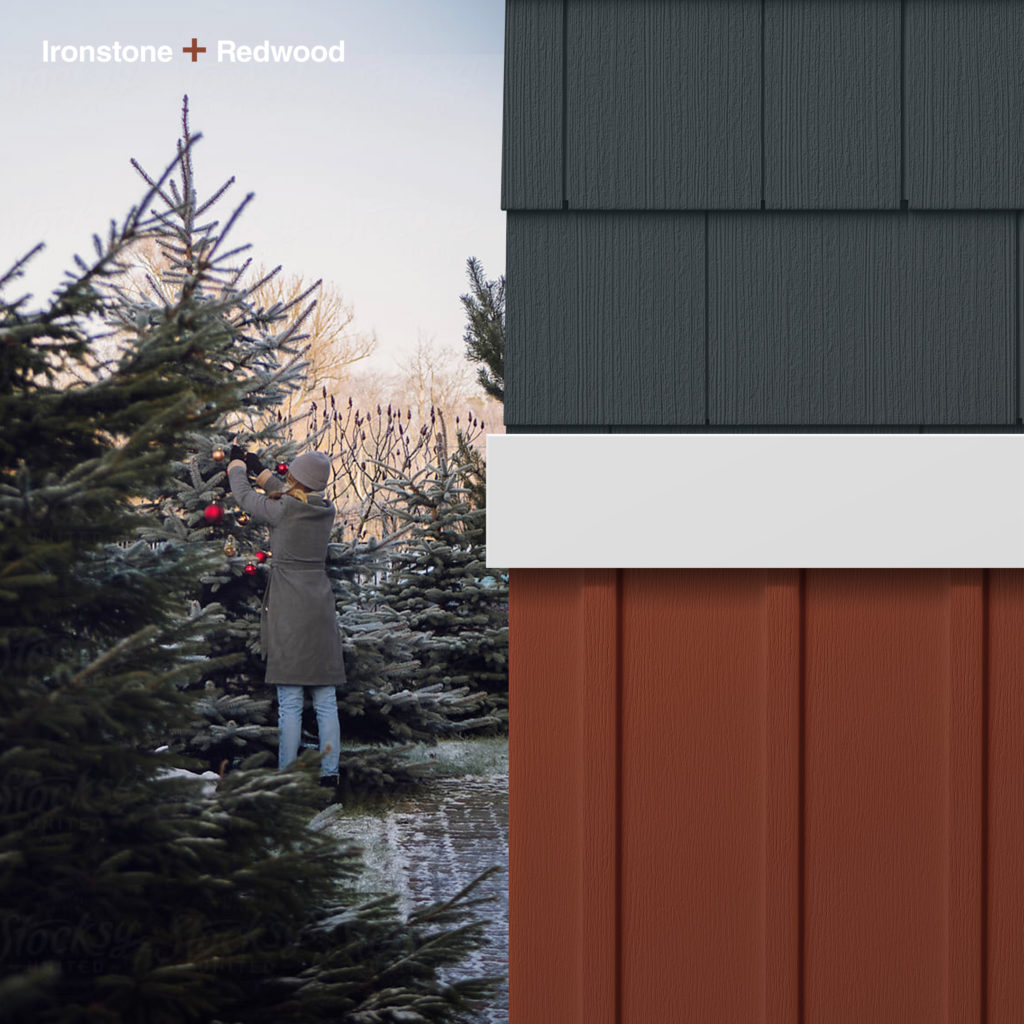 Cozy and homey, this palette hints at all the best things about winter without screaming "Happy Holidays" twelve months out of the year. Pairing Redwood with an elegant dark gray like Ironstone creates a unique color combination that still plays off of the trending grays we're seeing on home exteriors across the country. Ironstone and Redwood are both available in the Royal® Vinyl siding line.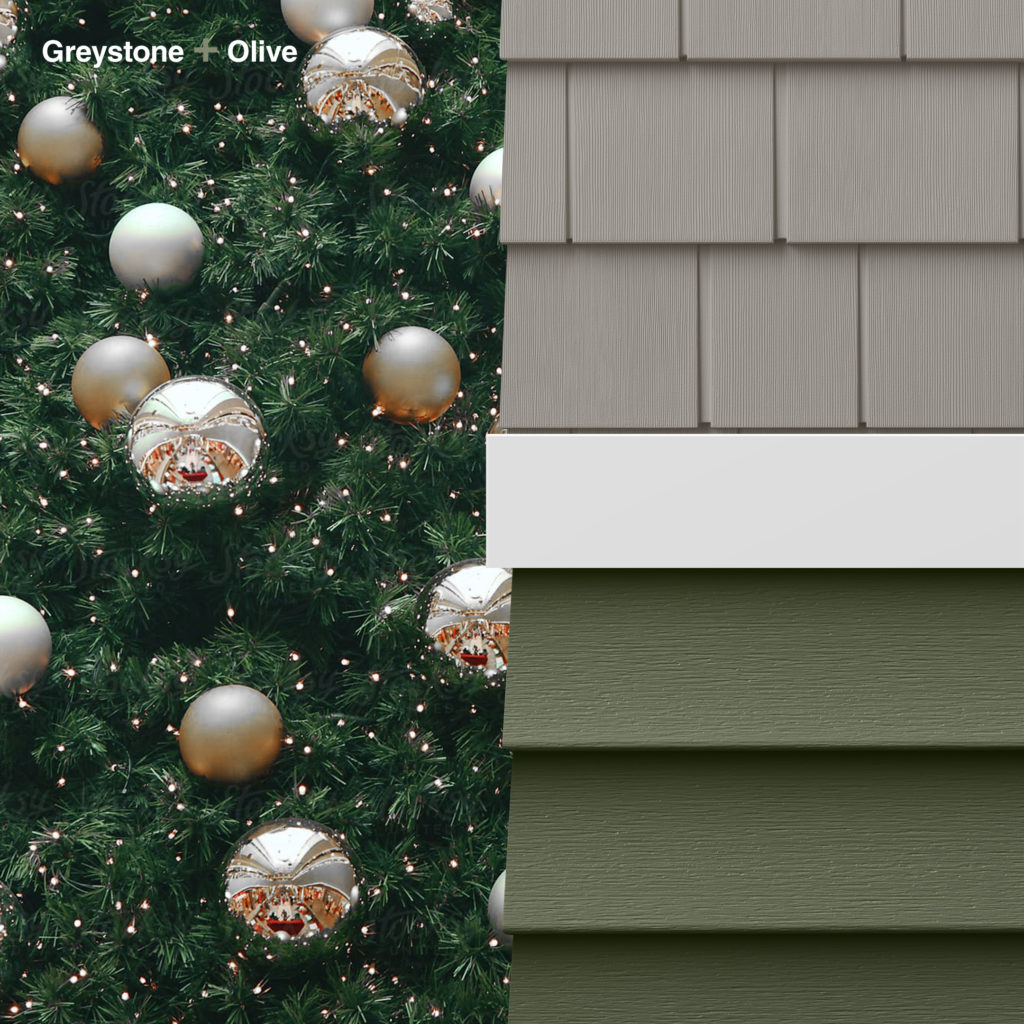 Dark greens like Olive are a great way to evoke the beauty of nature in your home's exterior. When paired with Greystone it brings to mind nostalgic images of sparkly pine trees. Color psychology hypothesizes that green has a calming effect, most likely because of its association with nature. By incorporating it into your home's exterior, you can set a tone of peace and calm for everyone who visits your home. Both Olive and Greystone are available in Exterior Portfolio® siding.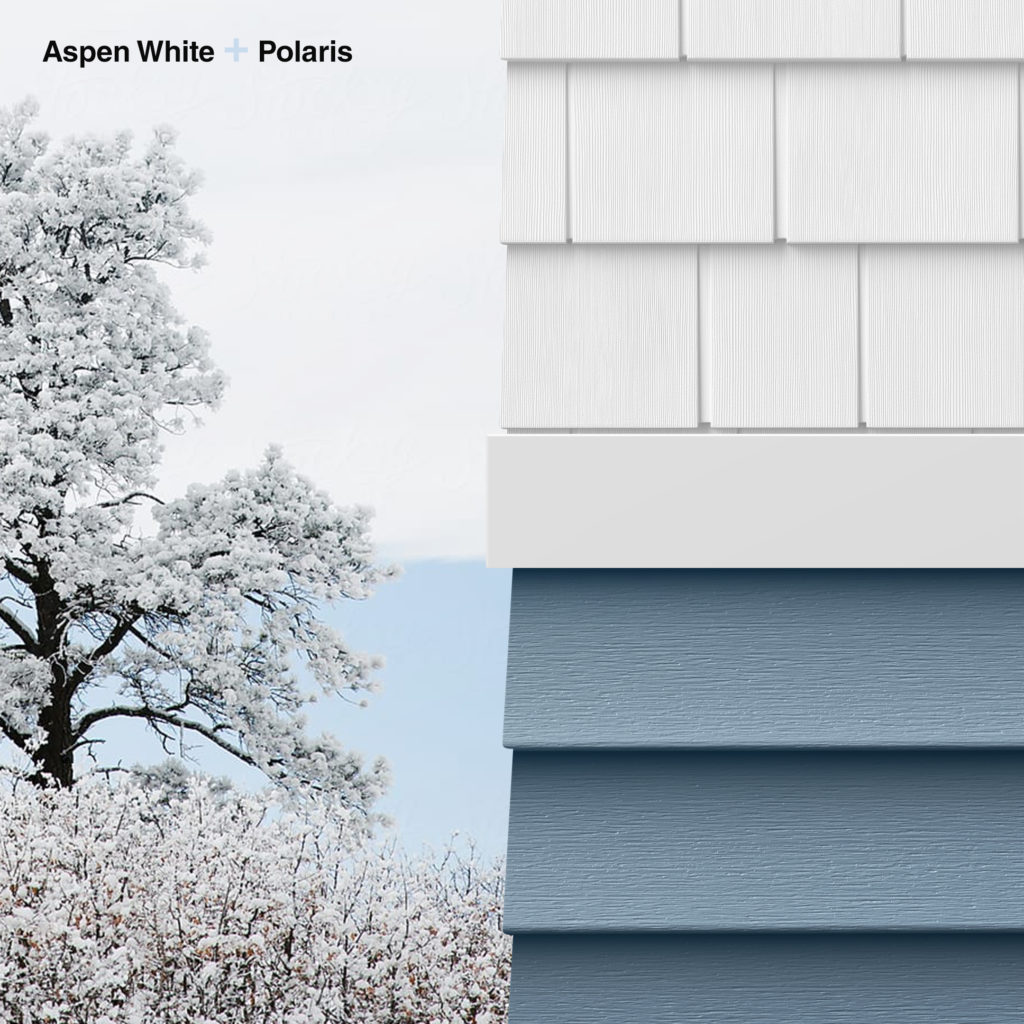 All-white siding has been trending for a while now, so why not switch things up and add a pop of color to a white exterior? Blue and white, a classic combination, also evoke the refreshing calm of a clear sky and freshly fallen snow. By pairing Aspen White with Polaris you'll create striking contrast and draw the eyes of passers by. Both colors are available in Exterior Portfolio® siding.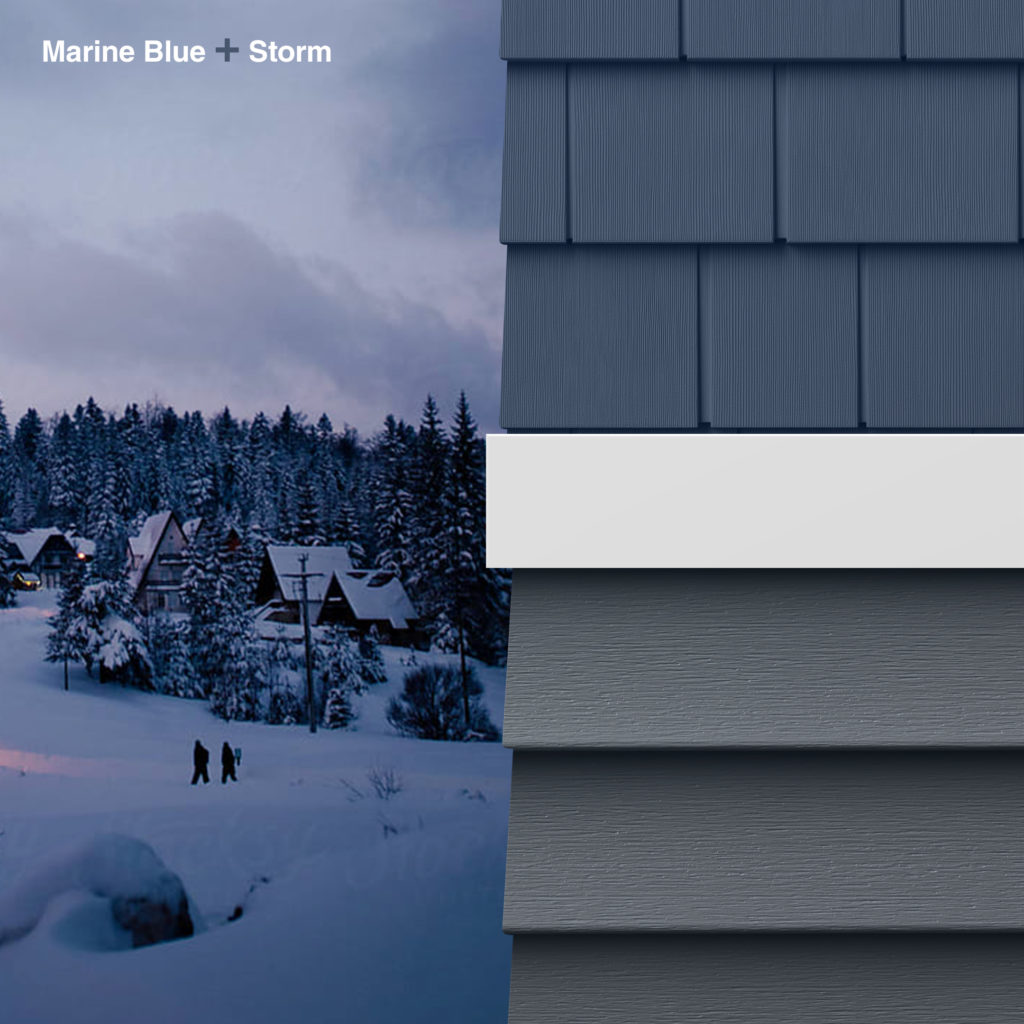 This palette is our moodiest yet. If you like cozy winter nights and want to bring that homey feeling into your house, you'll love Marine Blue paired with Storm. Marine Blue brings out the blue undertones in Storm, tying together the whole design of your home's exterior. With grays and blues trending in home design, you can't go wrong pairing two of Royal's most popular colors together! Both Marine Blue and Storm are available in Royal® Vinyl siding.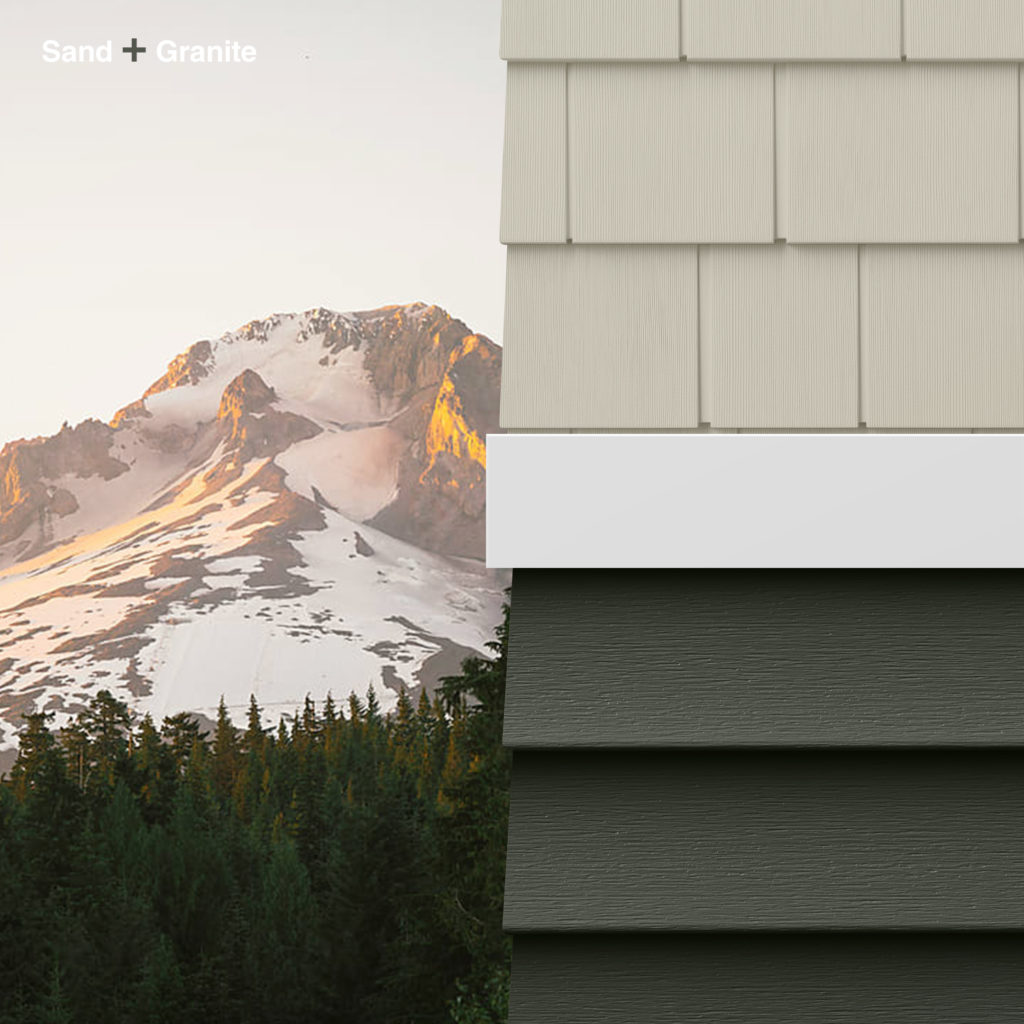 Lighter siding colors can bring a serene simplicity to a home, just like a dusting of snow. Pair Sand with Granite, a dark gray with warm undertones, for bold yet straightforward contrast. Both Sand and Granite are available in Royal® Vinyl siding.
Inspired to incorporate these winter colors into your home's exterior? Check out Royal®'s free virtual design tools! They allow you to mix and match different siding profiles and colors, as well as trim colors, roofing, and more to see how they will look on a home. You can use one of the example homes or upload a rendering of your home to be mapped. Happy designing!
Let the home style tips come to you.