Recycle an Old Wood Window
There's nothing better than being able to give new life to something old – whether it's something laying around the house or a bargain from the thrift store. And with the popularity of using old wood windows as home décor, you should be able to easily find what you need to assemble this project for your own house. And the best part – you can create it any time of the year!
Here's What You'll Need
An old window
Sandpaper (220-grit recommended)
Exterior paint
Drill/driver
Six exterior screws
Planter box
Potted flowers (like mums)
Step One
Sand off any old paint from your window and smooth out rough areas. Wipe off all sanding dust and then apply fresh, new paint to your window.

Step Two
To attach the planter box to the window, lay down the window face up. Then, place the planter box on top at the height you want. You can flush the bottom of the box with the window, or leave half of the planter box hanging off the bottom.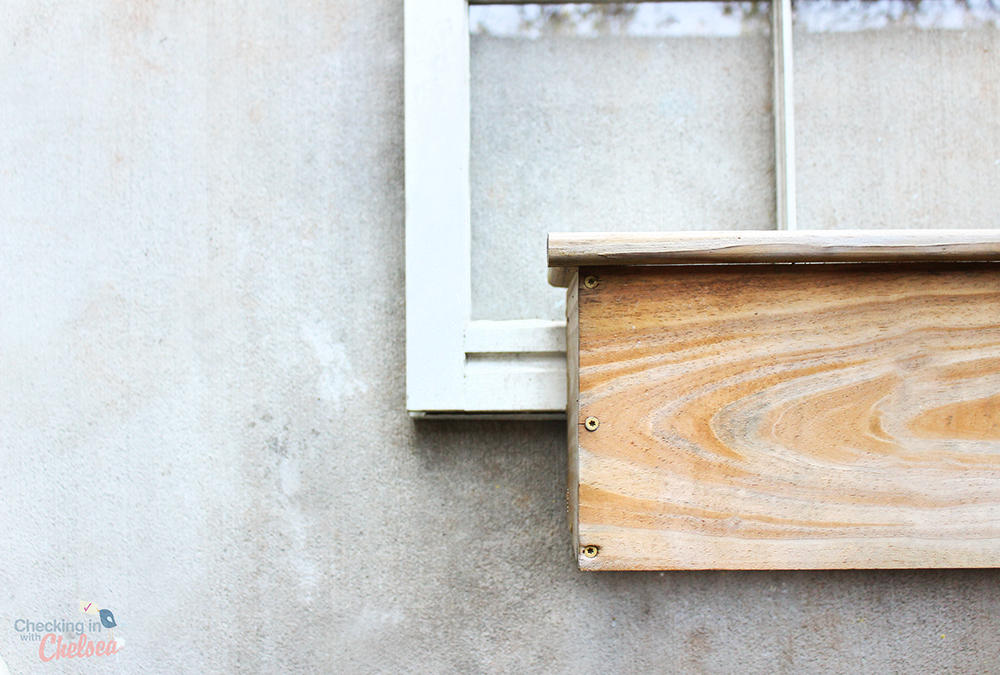 Note: If you don't have a planter box, check out this video on how to easily create one using a pressure-treated 1×8 board. Or you can find one at your local garden center. 
Step Three
From the inside of the planter box, drive three-to-four exterior screws through the box into the bottom of the window. Use screws that are slightly shorter than the overall depth of the box and the window so they don't poke through the back. (We used 1-1/2 inch screws.)
Step Four
Once assembled, hang the window on the wall (the garage is a great place to hang this DIY!). If your window has a lip at the top, you can simply drive two screws into the studs on your wall. Then hang the window on the screws.
Note: If your window doesn't have a lip at the top, you can use two eye screws at the top instead. Just use a chain or rope through the eye screws and then hang on the screws in the wall. You could also use D-rings from your local hardware store as well, similar to what you would find on the back of a large picture frame.
Finally, plant some seasonal flowers, like mums, and enjoy!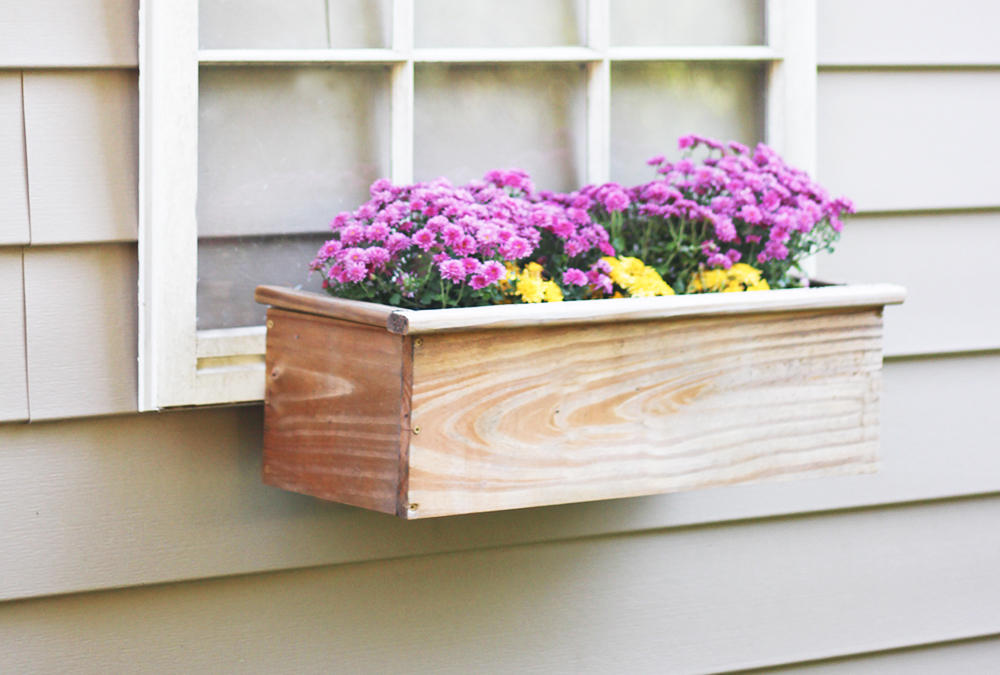 This simple DIY gives the impression that a window is present and can break up a long wall of empty siding – like on a garage. Don't want to put it on your garage? It would also look great on a deck or patio wall.
Design tip: To use your old window and planter box year-round, just switch out your plants. For a winter look, use evergreens and decorative branches and accents, such as pinecones and berries.
Let the home style tips come to you.