Three Trending Ways to Style Your Porch for Fall
Homeowners are working fall styles into their exterior design in distinctively warm, subtle and tasteful ways. Here's what's trending and how you can achieve the look.
Elegantly neutral
Neutrals provide a perfect backdrop to transition into autumn. But instead of focusing on color and contrast, it's more about the use of incorporating texture and shape into your design. Add burlap ribbon into your seasonal wreath or make your entrance more inviting with a hemp welcome mat. Position white-painted pumpkins and corn stalks next to decorative metallic containers. For a finishing touch fill wooden barrel planters with white daisies and anemones.
Design tip: Stumped on how to add texture to your outdoor space? Consider incorporating basket weave flower containers, metallic-painted pumpkins or faux fur blankets. Mixing a variety of textures really keeps a neutral backdrop from looking too flat.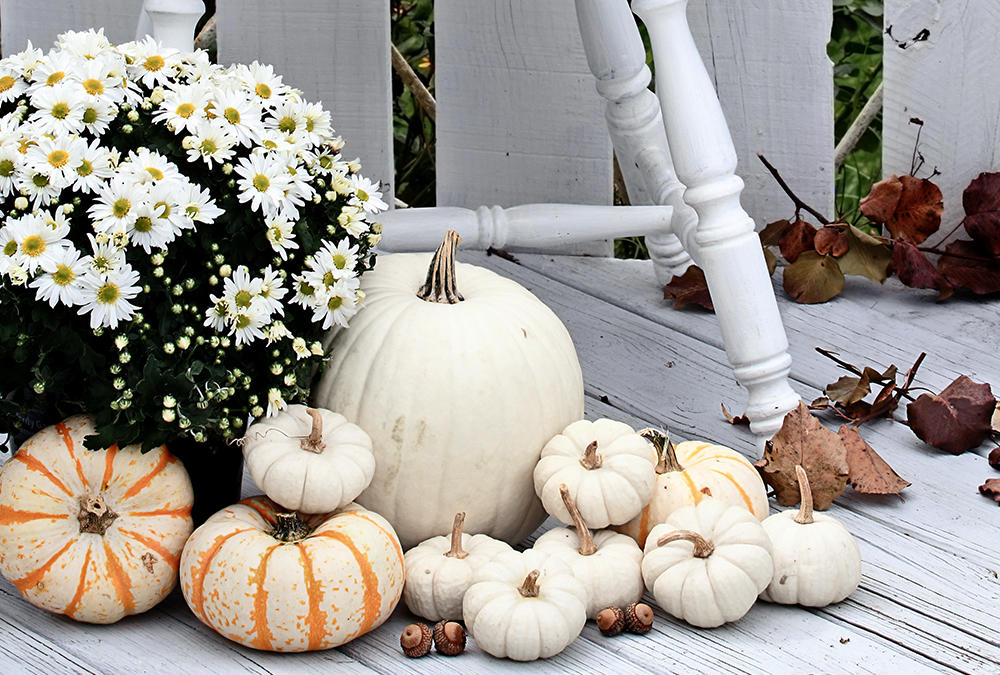 Charmingly country
This look is well expressed in warm earth tones and rustic touches. Arrange small bales of straw and top with a pumpkin planter of mums, coneflowers or black-eyed Susans. Then add dimension and texture with different sized gourds. You can vary the colors, but make sure the gourds complement your flowers of choice. Too much color and your porch vignette may look too busy. Finish the look off by giving it some height with cornstalks, Indian corn or a scarecrow or two.
Design tip: Keep in mind that it's best to design in threes – three different sizes in groups of three. Also, remember to balance your design. If it looks too 'heavy' on one side, try switching items around until you achieve a balance you like.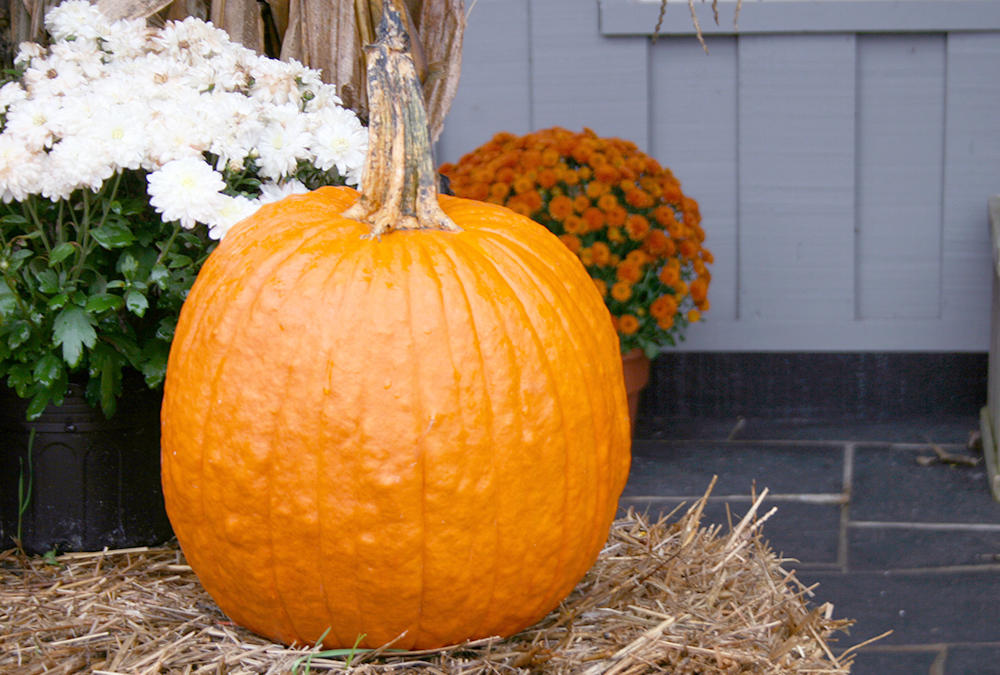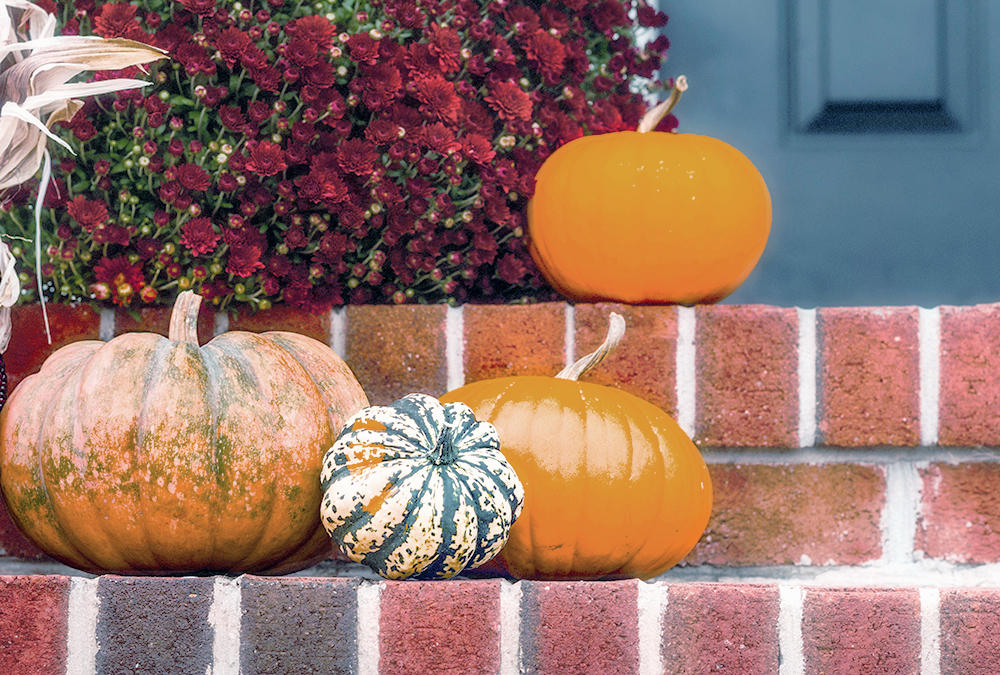 Magnetically minimal​
You can create a standout exterior using a modern approach just by incorporating clean, straight lines, bold colors and minimal décor. Make a seating arrangement with bright orange cushions and pair with black and white pillows. Add a few checkerboard pumpkins on pedestals for a unique modern twist to a standard staple of fall. Then complete the look with a simple copper lantern to add texture.
Design tip: To keep this style simple, make sure the décor ​is the same size and arranged in threes. Instead of groups of three, however, try evenly spacing your décor pieces in a row.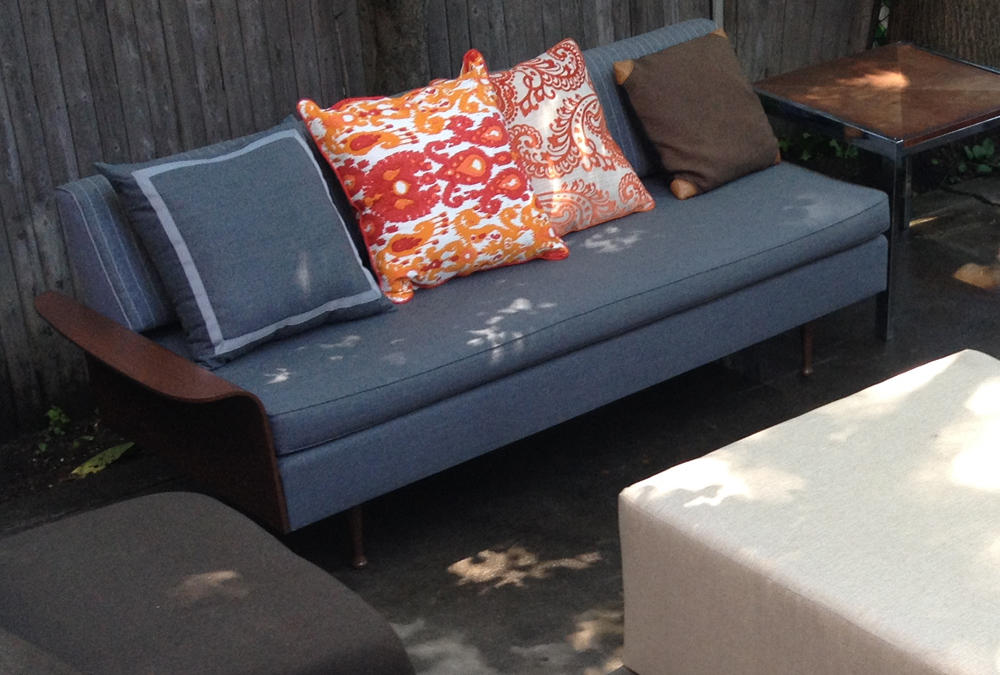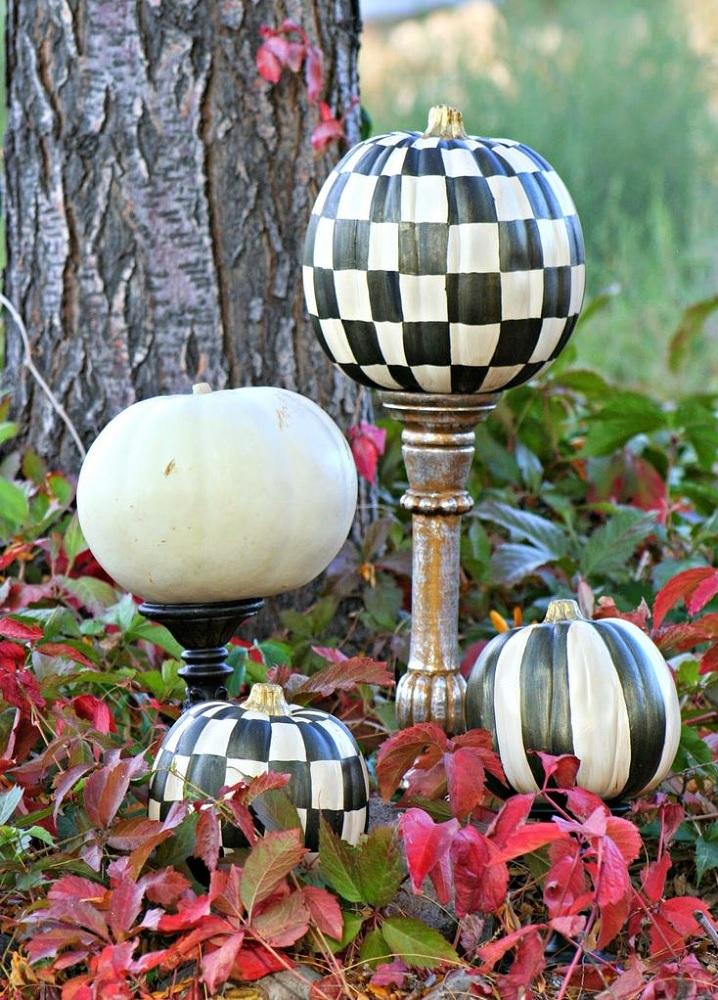 Looking for other trending ideas for adding fall curb appeal? Here are three more popular ways to make your home exterior fall-ready.
Let the home style tips come to you.