Interior Trim Designs to Make Your Room Remarkable
Creating room harmony with chair rail, wainscoting and baseboards.
Ready to add a ton of character, dimension and definition to your interior without making a big investment? Wainscoting, chair railing and base moulding work individually and together to leave a tremendous impact on room design.
Chair Rail
Makes a room feel taller when placed one-third of the way up from the floor. Place two-thirds of the way up from the floor to make a room feel more intimate.
Wainscoting
Instantly creates vintage, rustic character. Examples include raised panel, flat panel and beaded panel.
Base Moulding
Draws attention to a variety of floor surfaces. Choose wider, more ornate styles to add formality. Use narrower styles as more subtle accents.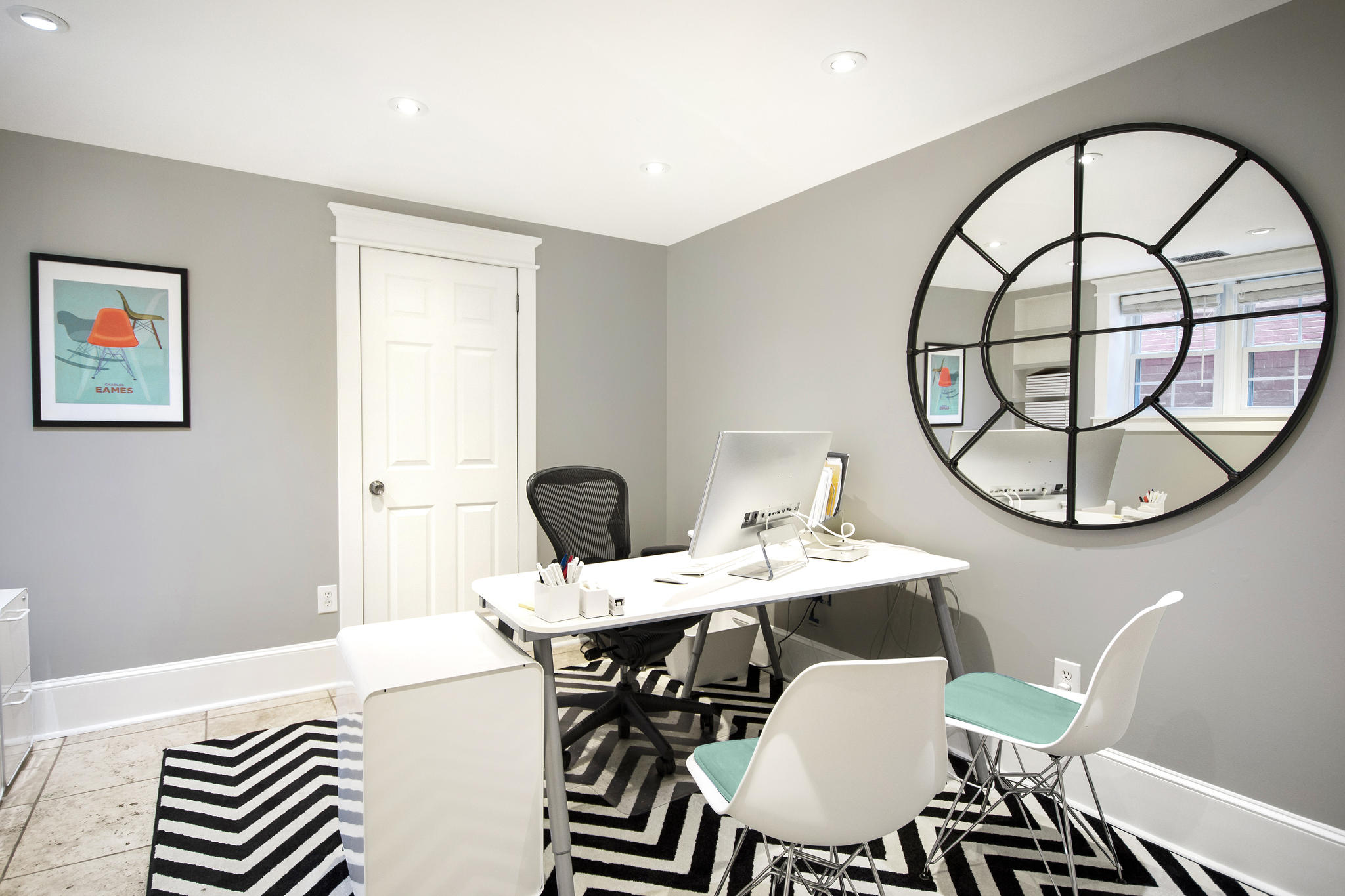 Distinguish and harmonize.
Match style with style.
If your baseboard is simple and unadorned to fit with a Craftsman-style home, for example, make sure your wainscoting and chair railing maintain the same unadorned features. For more formal Colonial-style homes, go for raised-panel wainscoting with matching baseboard and chair railing. Or choose beadboard wainscoting and matching trim for Victorian-style architecture.
Explore color.
If you're looking to create cohesion and let all the "drama" happen on boldly colored green, yellow or ocean blue walls, keep base moulding, wainscoting and chair railing a matching white or light neutral color.
To highlight richly detailed trim while making an entire room feel more crisp and modern, consider trim color in bold, elegant black, chocolate brown or dark ecru beige. Or go for unexpected colors like lavender or yellow ocher. Dark, contrasting trim colors also work well in less formal rooms, such as finished basements.
Your home style says a lot about the trim style you choose. Or at least it should. Learn more about this aspect of interior trim design in our article about matching trim to home style.