Inspire Your Guests with this Colorful Fall DIY Tablescape
Author: Amber Kemp-Gerstel 
If you're like me, and a lover of bright, bold colors, the autumn season can prove challenging. The deep burgundies, brown burlaps and rustic themes are just not what this color-loving girl wants. I'm excited to bring you some tablescape inspiration for your Thanksgiving celebration.
My hope is that you'll take some ideas from my tablescape and inject a hefty dose of color into your own gathering!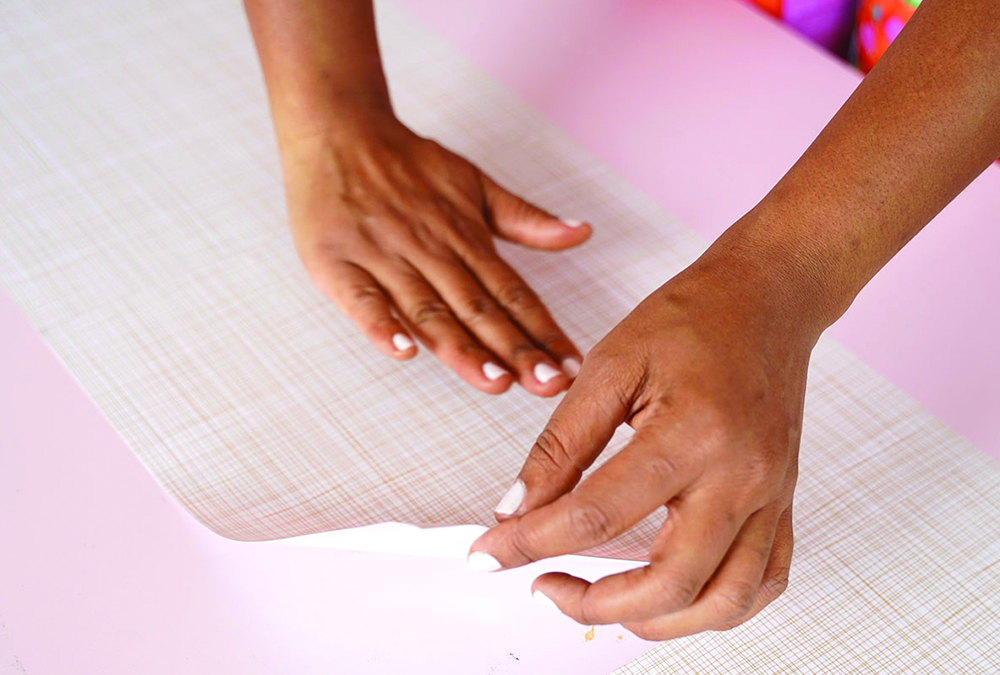 Every tablescape must begin with a table runner—bonus points if that table runner is inexpensive and durable. You can check off both by using my fun table runner hack: repositionable patterned vinyl! With a few sheets of patterned vinyl, you can adhere a table runner to your table and remove it when the meal is complete. You can wipe it down if there are any accidental spills and you don't have to worry about it slipping or moving around the table when you ask your aunt to pass the mashed potatoes.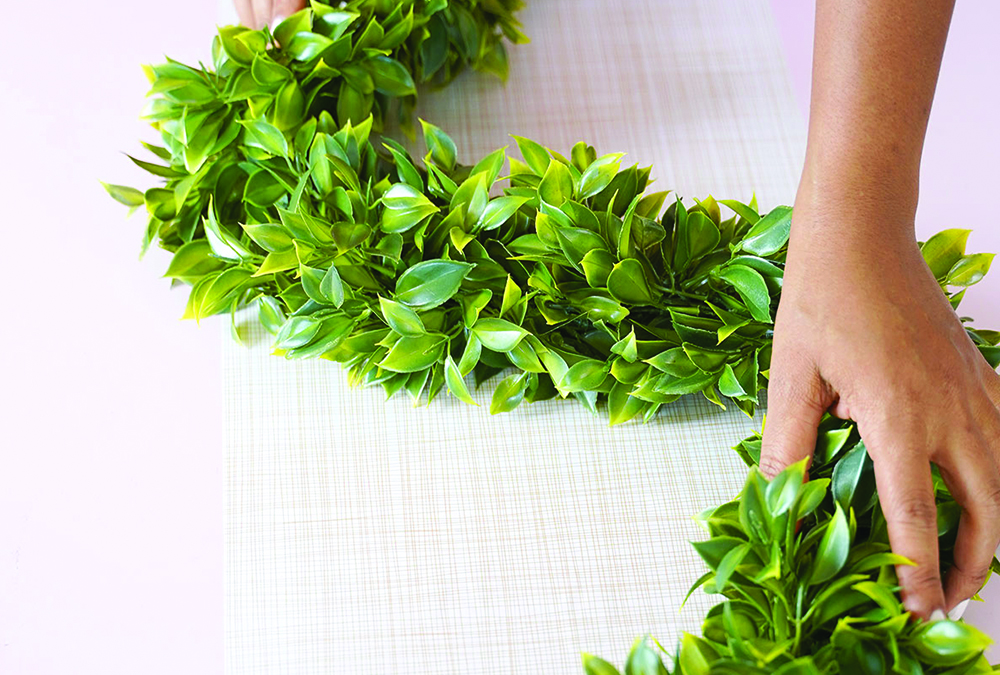 With the runner stuck in place, add some greenery! I love a faux garland because you can pull it out year round and dress it up for any season. For the fall, I'm adding some faux leaf and floral embellishments for added pops of color.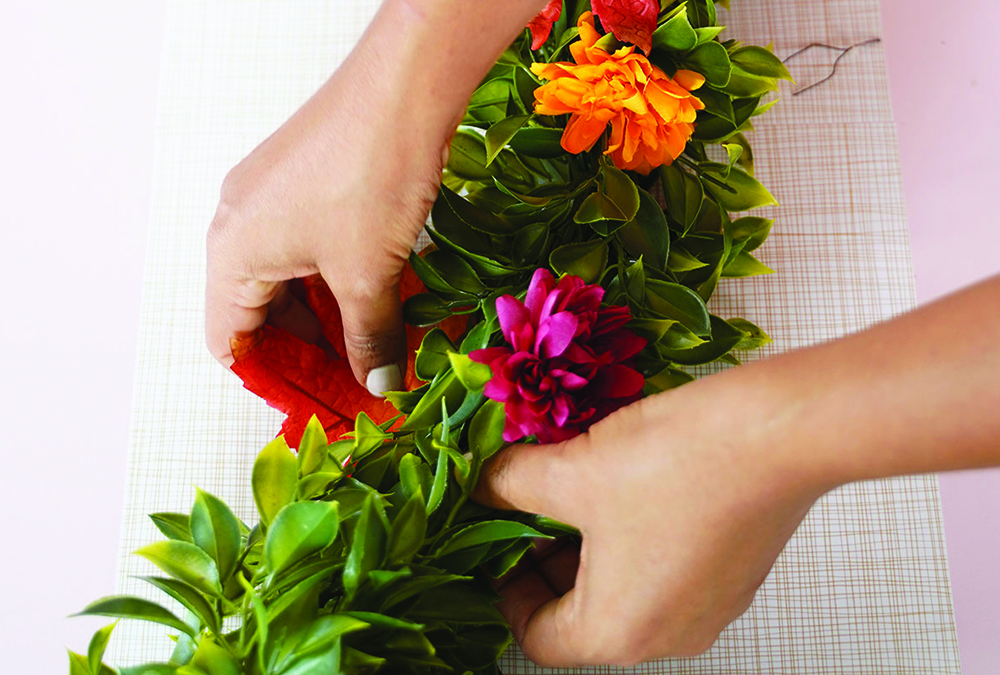 Snag some faux autumn leaves and pretty faux flowers, then stick them into the garland. You'll instantly transform the table!
With our centerpiece complete, it's time to take charge….with some DIY chargers of course! I LOVE a pretty charger. They are the perfect way to set the table without having to pull out every single plate and bowl in your collection. You're going to love how these beautiful one-of-a-kind chargers come together.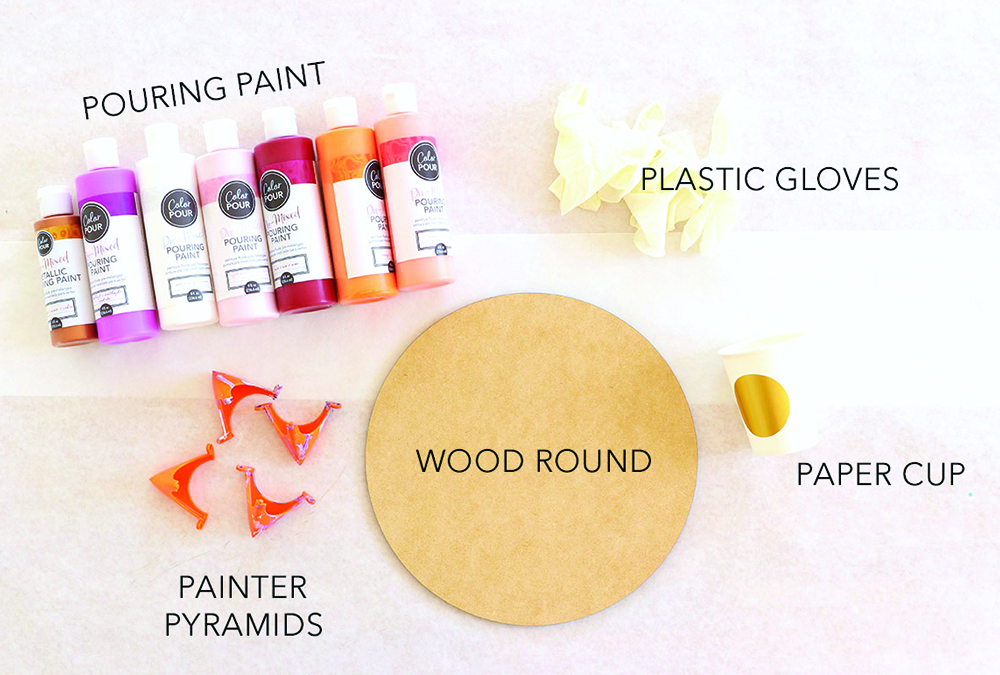 First grab your supplies pictured above. You can find pouring paint at most craft stores, but I purchased mine at JOANN.
Step One:
One at a time, squeeze the paint into the paper cup until the cup is ¾ full. Don't mix the paint!! Just squeeze in one color, then move to the next color.
Step Two: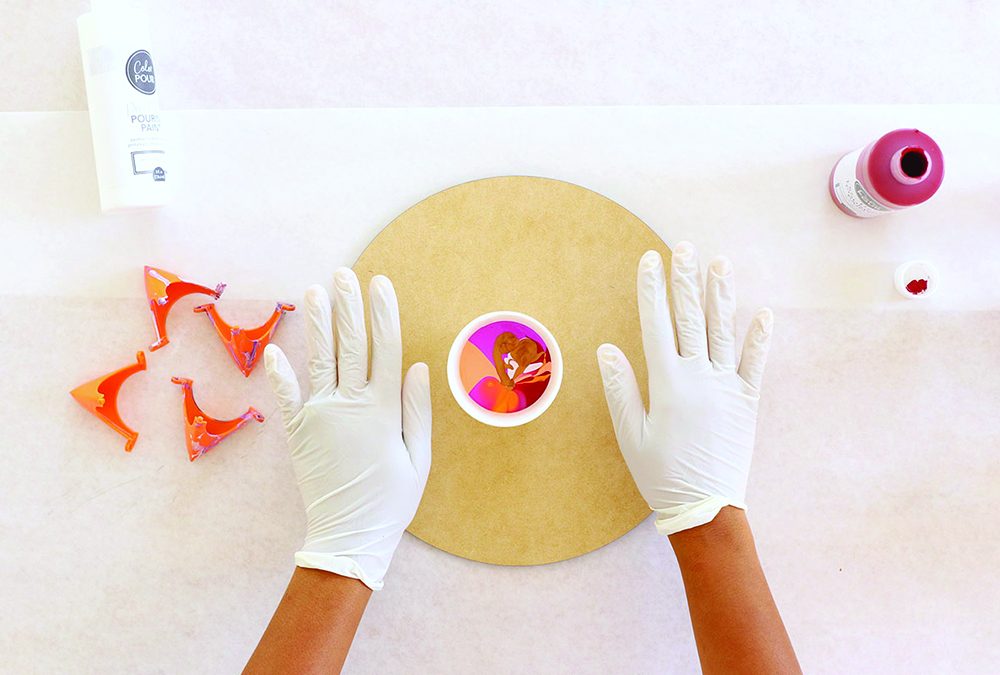 Put on some latex gloves. This is going to get messy!
Step Three: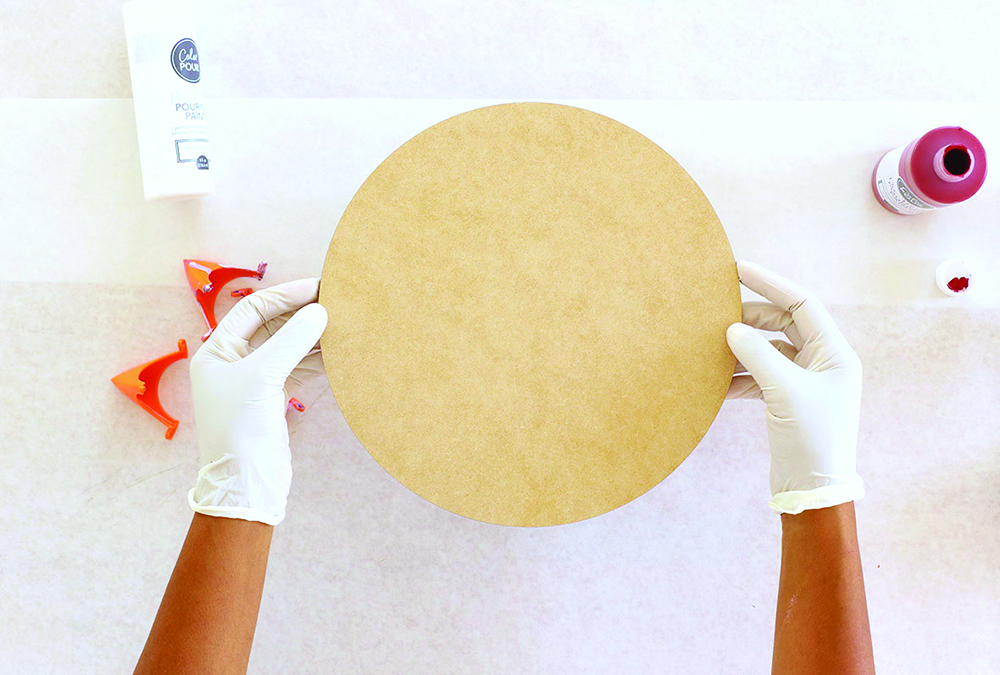 Place the wood round on top of the paint-filled cup.
Step Four: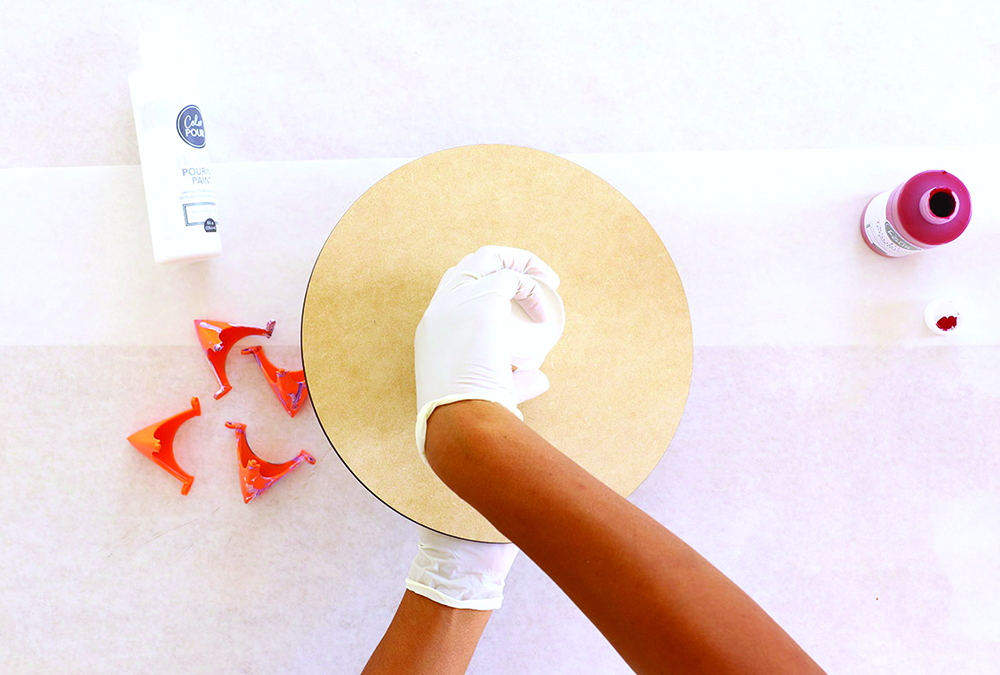 While holding the wood round with one hand and the cup securely against the wood round in the other hand, flip the whole thing over.
Step Five: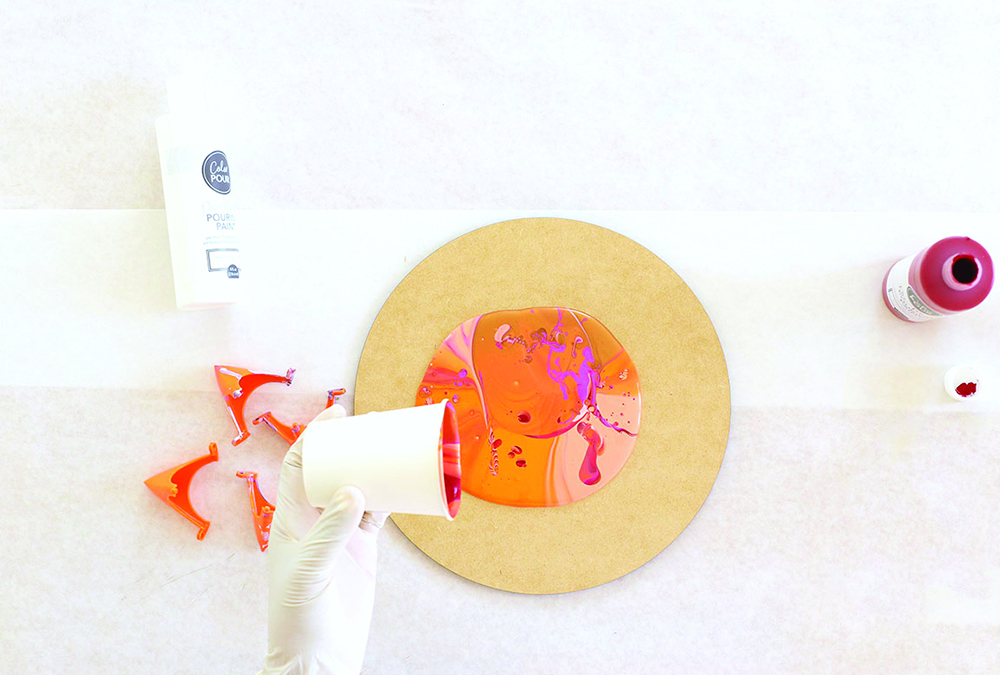 Now, gently lift the cup up from the wood round.
Step Six:
Now for the fun…and messy part! Tilt the wood round in your hands allowing the paint to move freely around. This will create a beautiful marbled design on the wood round. Once dry, you can place these on your table as chargers!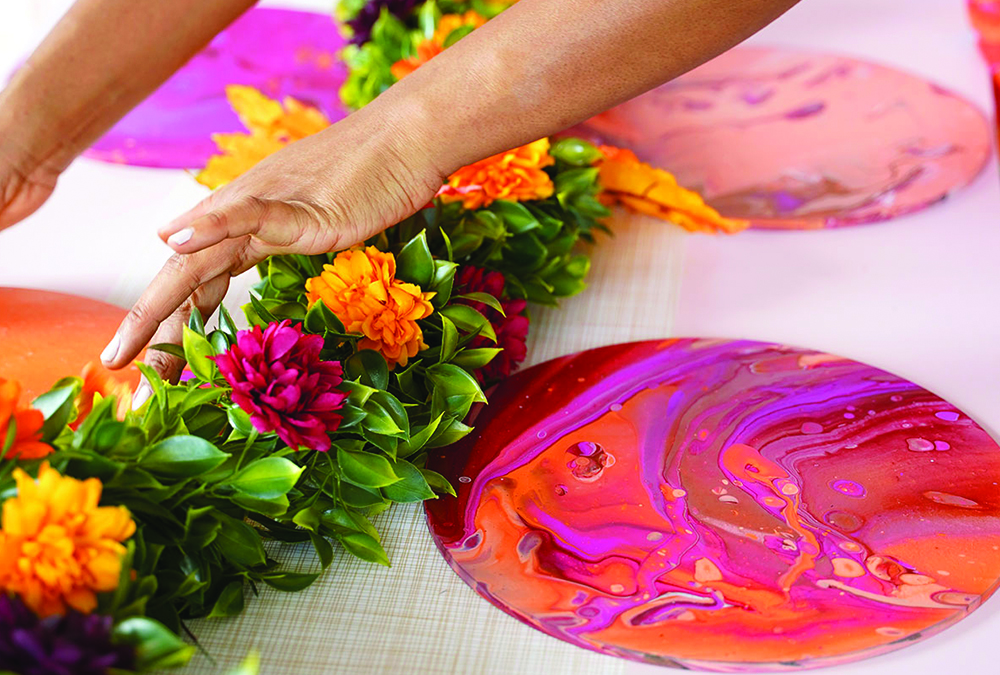 With these easy tablescape ideas, there's no reason why fall can't be the most colorful season of all!