Wreaths are a bold addition to your home's exterior and an eye-catching component of your entry way.
Creating your own personalized wreath is easy to do. We'll show you how.
What You'll Need:
Foam floral wreath
Faux flowers with stems
Scissors
Pumpkin/Fall decorations
Pen or Marker
Hot glue gun and glue
[video_cta id= 0WdtkkzlVdE title='DIY Fall Wreath' caption='Learn how create your own personalized wreath, just in time for fall.']
STEP ONE:
Mark holes for the foliage on the foam floral wreath.
Before you begin inserting foliage into the Styrofoam wreath, make eight evenly spaced marks on the wreath where you will insert your flower stems.
STEP TWO:
Insert the flowers.
Leaving a 1" stem, use the scissors to trim the flower stems. Place your trimmed flowers into the designated spots on the foam wreath. Add smaller flowers or complimentary greenery into any empty spaces.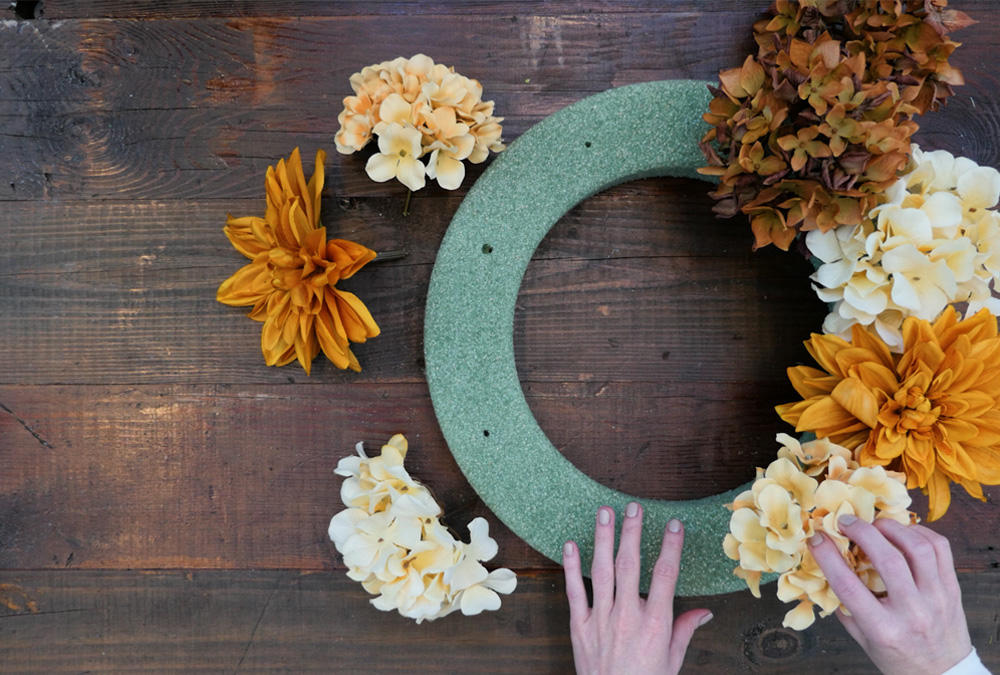 STEP THREE:
Hot glue your complimentary décor.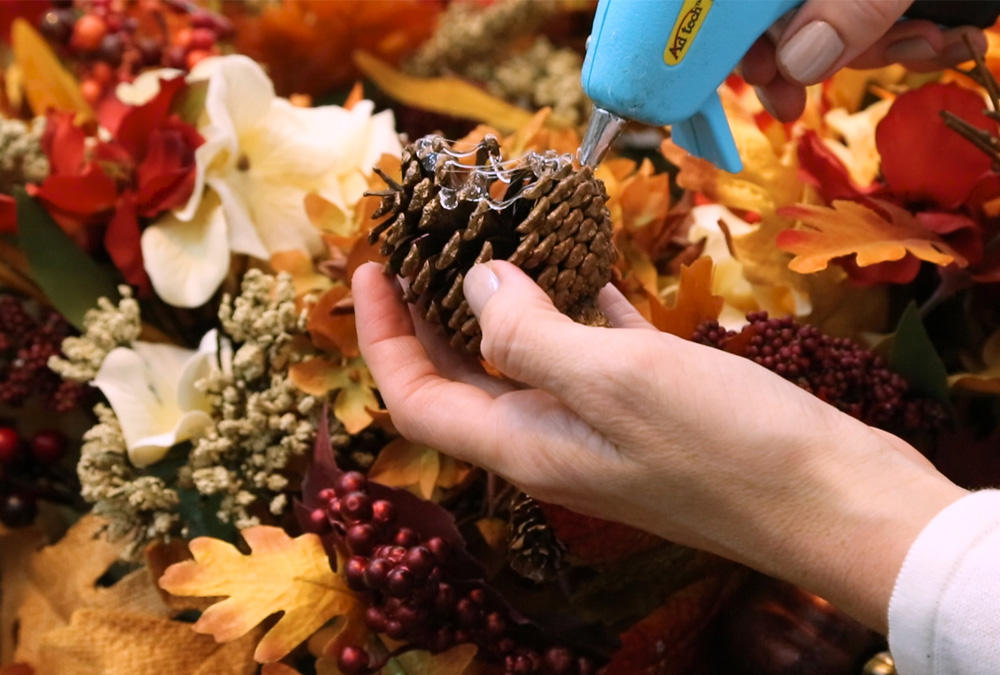 STEP FOUR:
Hang and enjoy!

Let the home style tips come to you.