Upcycling unhinged.
When one door closes, another opens. Recycle an old door and build a table for your outdoor living space. Once you've found your muse, (a door from a local flea market, antique shop, or perhaps your basement) transform it in just a few steps. From door to table, this project will not disappoint.
[video_cta id=7GmO0cTvTG4 title='DIY Door Table' caption='Upcycle an old door into an outdoor table.']
DOOR PREP
Apply a generous coat of paint stripper with a paintbrush. Let this sit until it bubbles (30 minutes to 24 hours depending on the paint and the door). Working in the direction of the grain, use a plastic scraper to remove the paint stripper.
Just In Case: Repeat step 1 if necessary.
Optional, use Mineral Spirits and an abrasive pad to remove remaining residue.
Fill the door holes with wood filler of choice. Then level off with a plastic putty knife.
MATERIALS:
Power Sander
Paint
Hairpin Legs
Screws
Power Drill
STEP ONE
Sand off any remaining paint and smooth out any rough areas. Start with 80 grit and increase until you've reached the desired level of smoothness. Wipe off any excess dust.
Safety first! Be sure to wear a mask or respirator when sanding.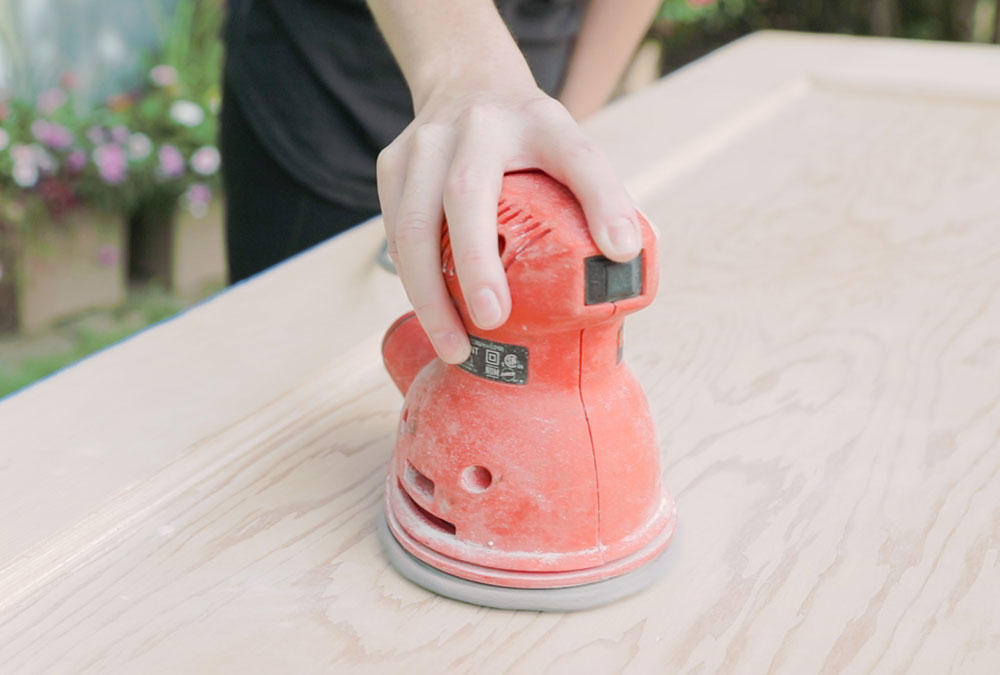 STEP TWO
Apply a layer of outdoor paint with a paintbrush and let dry.
STEP THREE
Draw out pilot holes in each corner where your table legs will go.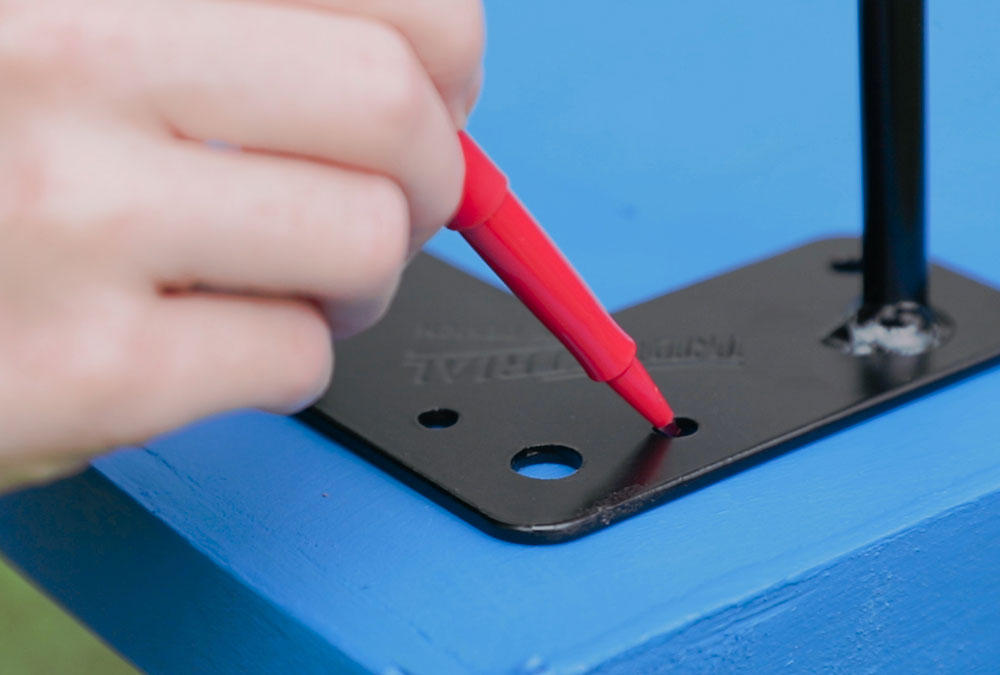 STEP FOUR
Drill pilot holes using a power drill.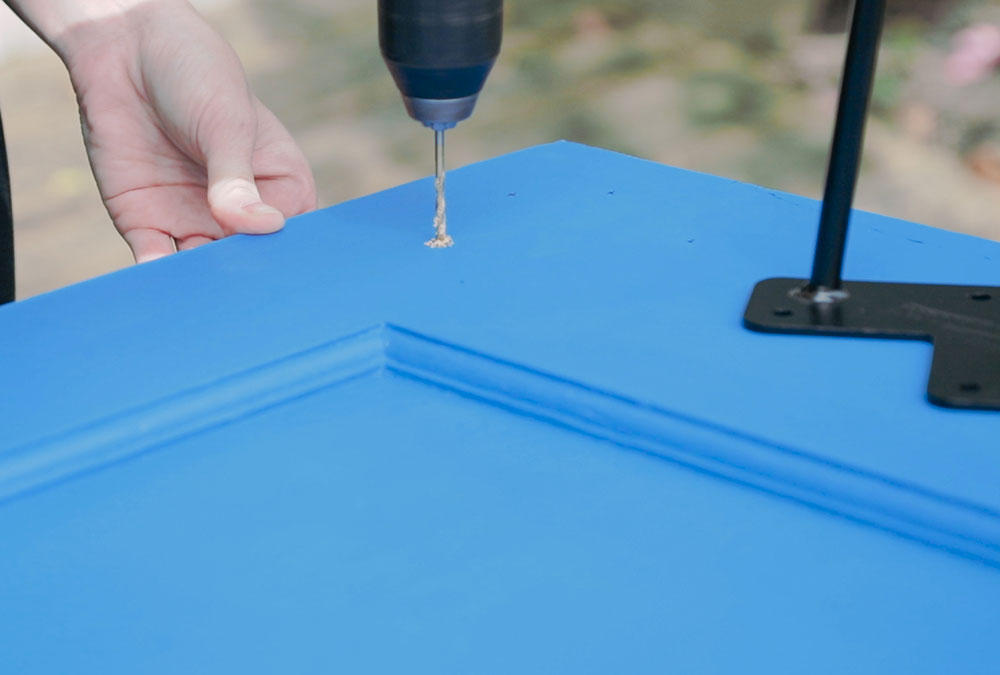 STEP FIVE
Screw in the table legs onto each corner of the table.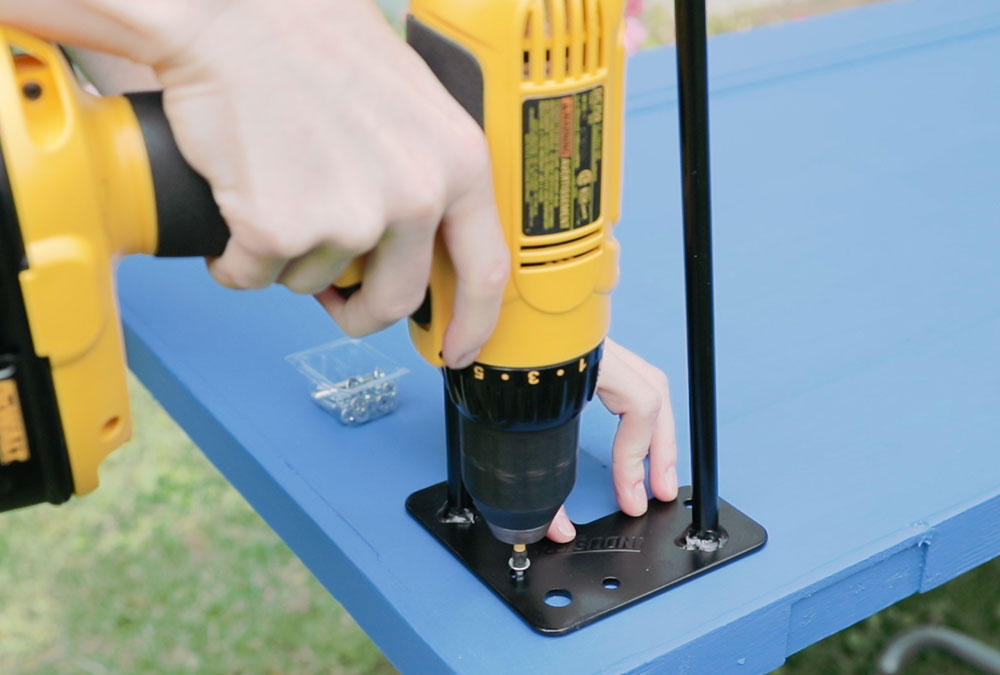 STEP SIX
Place your table in your desired space and put your feet up!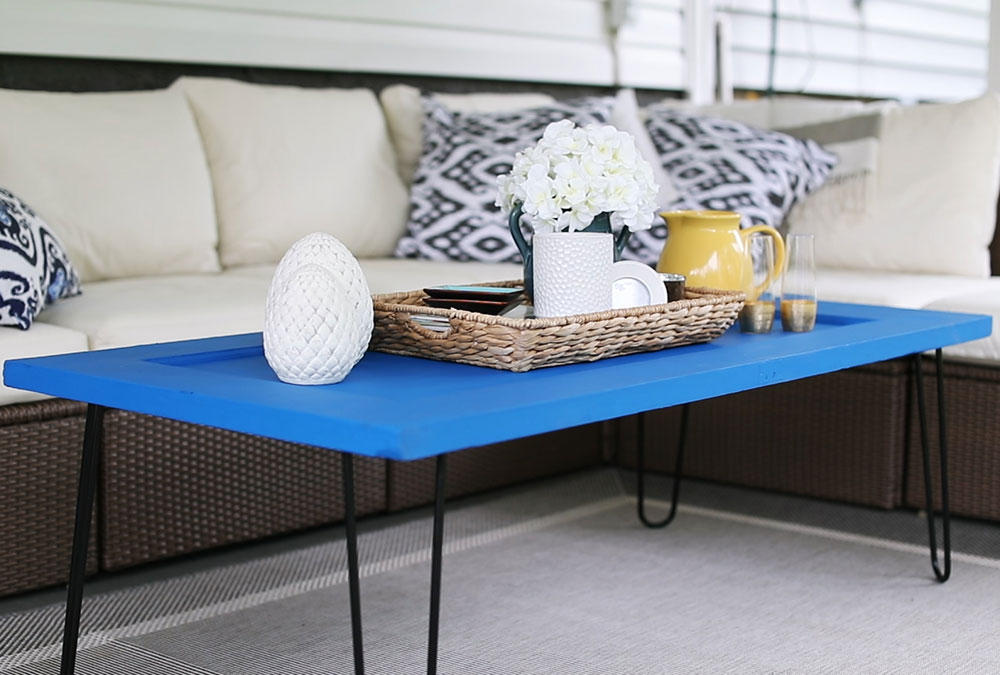 Pull your outdoor space together with an original piece your friends can gather around. Now shine light on your new creation using another fun upcycling project: Solar Lamp.
Let the home style tips come to you.