Boost Your Curb Appeal with Standout Siding & Trim
Ready to turn your home's curb appeal up to 11? Put the dynamic duo of siding and trim to work. The right pairing can bring out the best in a variety of home styles, from Colonial to Craftsman.
Find the right siding mix. And match.
With all the different siding choices out there, it can become a real challenge deciding which style, or combination of styles, best fits your home. For example, combining clapboard with board and batten accents can do wonders for a Ranch, but would be far from perfect for a Cape Cod. We suggest you start with your home's architecture.
Remember the details.
Adding dimension: Depending on your home style, applying accent siding like shake and shingles to the top half of your home (think gables and dormers) can really boost the charm.
Veering from horizontal: Use vertical siding like Board and Batten to accentuate the rustic vibe of a cottage-style home or showcase the strikingly clean lines of a modern home.
Choosing your width: Siding widths range from 4" to 7." Wide 6" and 7" boards add presence—or what home designers call "visual weight"—to larger Colonial-style homes. Narrower 4" and 5" boards are typically a great match for more modest New England-style Cape Cods and Cottages.
Explore siding color.
Consider which colors attract you. Is your go-to palette cool like the sea or do you gravitate to warm oranges and yellows?
Start with a main color and then pair with different accents. If you choose a neutral color in the light-brown family, should you pair with a darker brown or something more in the burgundy family? See before you side with Royal's online design tool, HomePlay™
Get help pairing colors. For additional guidance, just pick a siding color you like and get an instant accent tone recommendation with Royal's Color Combination tool. For overall color inspiration, use the Color Explorer.
Go bolder in subtle ways. You can amp up the curb appeal of the most neutral-hued siding by choosing comparatively bolder colors for things like window trim, shutters and doors.
Choose your trim. Start with style.
While trim is often overlooked as an exterior design element, it's essential to completing the transition from "just another house" to "belle of the block." When paired with the right siding, trim pulls together exterior features of all shapes and sizes, from roof to front door.
Find the trim that showcases your home. Cape Cods work best with trim that accentuates their homespun quality. The true character of a Colonial home emerges with trim that is both tasteful and formal. Match window and door trim to the right home style with the Trim Visualizer.
Decide on wide or narrow. Wider trim styles lend sophistication to the simple, functional lines of a Craftsman. Narrower trim can lend homes a simultaneous air of sleekness and quaint charm.
Make the most of every detail. Outdoor light fixtures and even house numbers should mirror the look and feel of your exterior trim. Think clean, sleek details for a Modern home and slightly ornamental rustic details for a Colonial.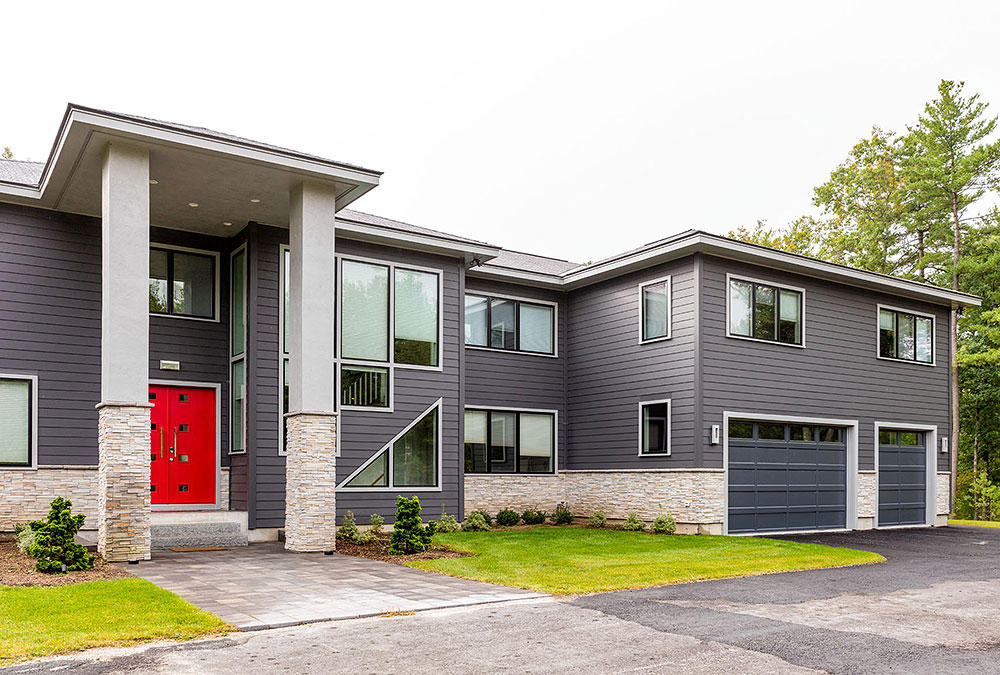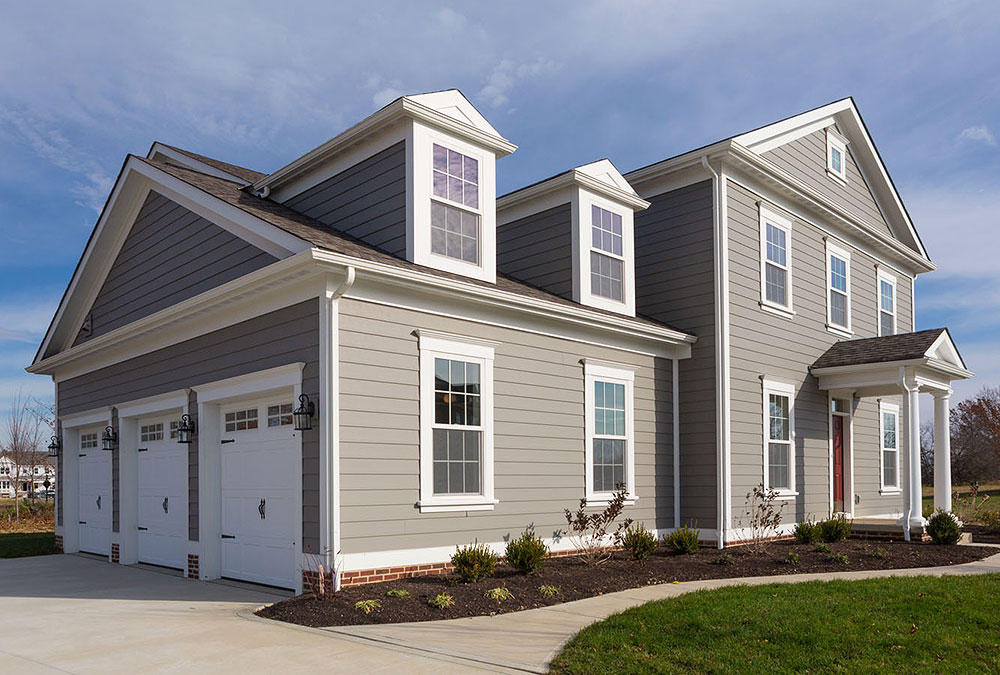 Continue with color.
This is as crucial an element with trim as it is with siding.
Use white trim to highlight. White trim ties together all the elements of your exterior design while adding warmth to a bolder, dark siding color.
Add contrast and pop with darker trim. If your home is a beige, gray or other neutral earth tone, consider using a bold accent color to make your windows and entryways pop. More homeowners are making dramatic statements with oil-rubbed bronze and charcoal window frames, for example.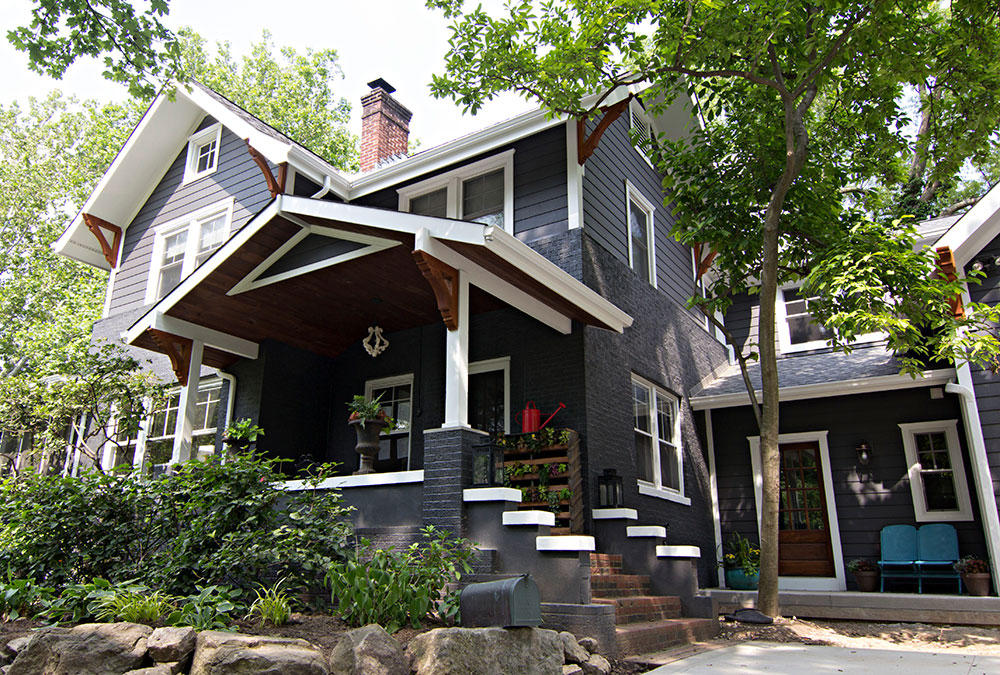 Keep the curb appeal going: maintenance tips.
Spring clean. After a long winter, give your siding a quick wash with a garden hose.
Preserve the color. Paint it white before applying to your home to keep it vibrant for years.
Maintain wood trim. Repaint every couple of years and check for chips or signs of rot annually.
Update exterior accessories. Replace mounts, vents and other accessories when you start to see signs of wear.
Put amazing siding and trim designs together with the HomePlay™ online design tool.
Let the home style tips come to you.