Before and After: How I Designed the Modern Farmhouse of My Dreams
Contributor: Shoana Jensen
Contractor & Architect: Nauta Homes
Designer: Shoana Jensen
Year Built:1977
Location: Niagara-on-the-Lake, Ontario, Canada
Home Style: Farmhouse
Square Footage: 1860 sq. ft.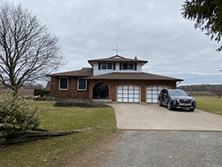 The Jensen house in Niagara-on-the-Lake, Ontario (built in 1977) before renovations started.
What were your design inspirations for the home?
I have always loved a modern farmhouse style, and this was the first house I have really had the opportunity to make that happen! When we started looking for a property in Niagara-on-the-Lake, Ontario's wine region, I knew that was going to be the inspiration for the house inside and out. I have always leaned towards a clean and crisp look so all white was the way to go, but also something that is SUPER easy to maintain.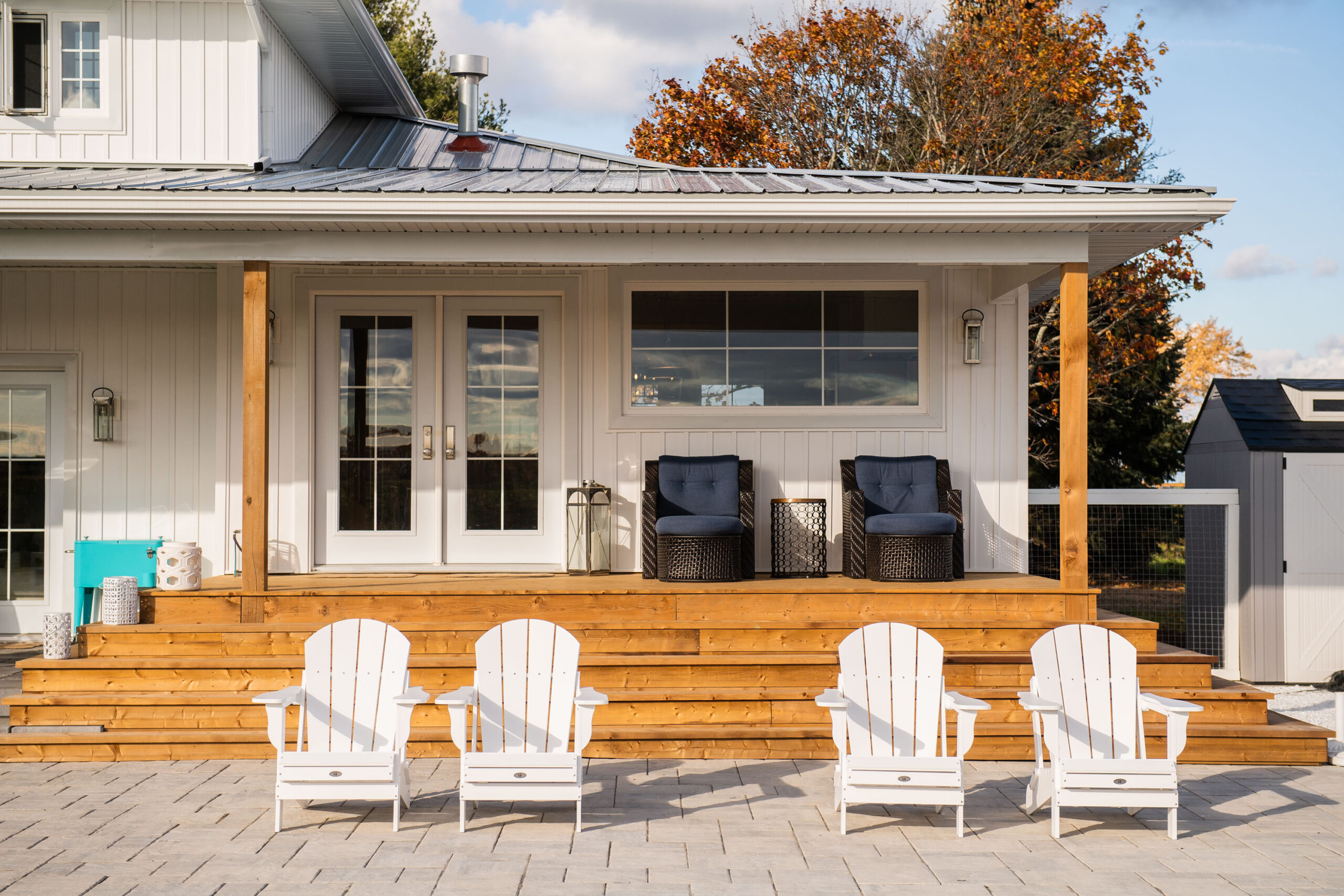 Why did you choose to work with Westlake Royal Building Products™ on this project?
After much research, I knew I wanted Royal® vinyl siding. I loved the board and batten profile because it has the look of real wood grain but without the maintenance! I never have to paint it, the color goes all the way through and to clean it all you have to do is hose it down or pressure wash it. This was so important for us living on a vineyard in the country, because we know there is going to be a lot of mess that gets on the house naturally. Vinyl also withstands all the elements really well, which we need here in Canada!
Watch: Shoana Jensen talks to CityLine about her product selections.
Did you have previous experience renovating homes? If so, what makes this project special compared to the other homes you've renovated?
Yes, but definitely not to this extent! We have primarily lived in a condo, so this was a much bigger undertaking but also the most special! It was the first inside out renovation we have done and it was so fun to fully make a home our own.
What resources or tools did you use in the planning phase?
A lot of the obvious ones – Pinterest and Instagram – and I created mood boards in Canva to have a better sense of how it would all come together. I did a ton of research so that I felt as educated as possible to choose not only the right styles, but the right materials for our needs. Having a team that you love and trust to ask questions and give you all the options made us even more confident in our decisions.
Pro Tip: Not sure where to start, check out our suite of Design tools.
What is the biggest challenge you faced during the design/build process?
I have always had a really specific style, so knowing what I wanted for this house was easy. This was by far the biggest project we have ever taken on, but doing it in the middle of a global pandemic was an unexpected challenge! Every logistic item for the renovation was a wild card. We were delayed overall by two years, so when the house was finally complete it was extra exciting! At the start, finding good partners also took a lot of time, but was well worth the patience to find the right ones for us.
What is your favorite part of the house?
Aside from how gorgeous it looks, we also made the sustainable choice. The application of vinyl is a really eco-friendly choice right from application. The house was strapped with wood over the existing brick, and the siding is applied on top. This is huge because you can't recycle brick, so it's keeping a whole house worth of brick out of a landfill.
What advice do you have for homeowners who are interested in renovating their homes?
You've got to love everything you choose! It's worth any extra effort and patience to have things exactly how you want them. Compromise on items you're not as passionate about but not on the big stuff – it's where you spend your everyday after all!
Let the home style tips come to you.