Home Spotlight: A Modern Farmhouse in Bexley, Ohio
For many cost and practicality reasons, wood has become less popular as a siding material, but these homeowners in Bexley, Ohio were able to achieve the look of wood siding for their Modern Farmhouse, without the hassle and maintenance.
The exterior of this home utilizes Royal's Celect 7" Clapboard Cellular Composite Siding in Wrought Iron, a dark charcoal gray. The homeowners complemented the dark and bold exterior with white trim and carried the color palette through the interior of the home using lighter shades of gray.
Celect siding is 100% recyclable and designed to look like wood, but unlike wood, it seals out moisture through an innovative, patent pending interlocking joint system. Unlike other siding, this seam maintains its integrity. Because the cellular material is unaffected by moisture, the seam doesn't break down over time.
Unlike fiber cement siding, it's lightweight, safe to use, easily installed, and trim can be put on easily afterward.
Check out the full gallery below to see more images of this stunning home!
Let the home style tips come to you.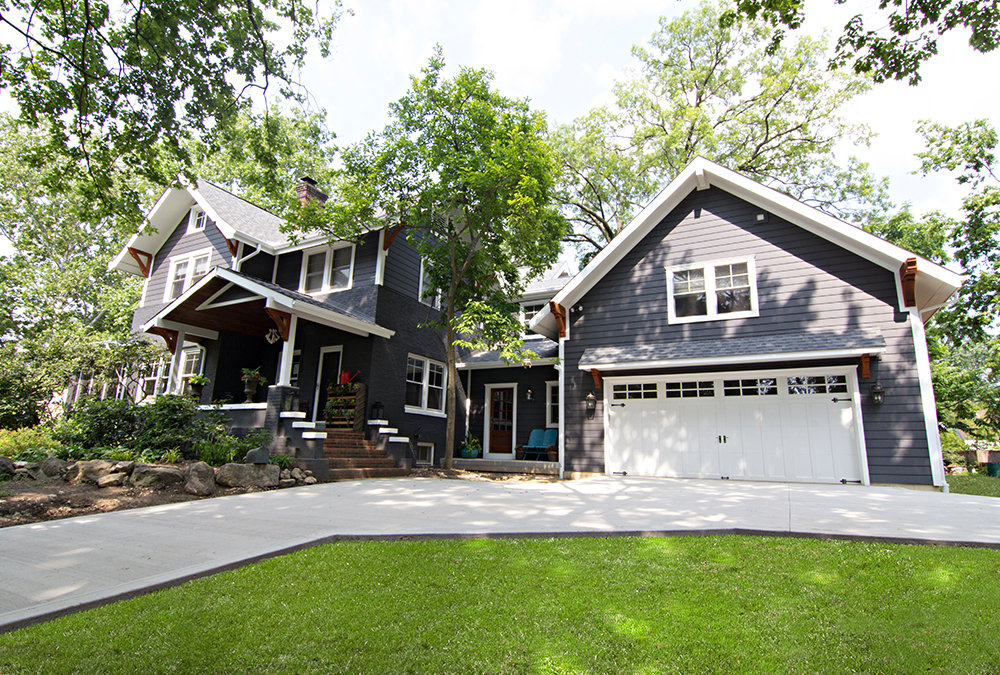 Gallery