4 Tips For Designing an Outdoor Kitchen
Having an outdoor kitchen with built-in appliances is a great asset if you entertain outside regularly. It is also an investment that can enhance the value of your home. If a new outdoor kitchen is in your future, read on for tips to help you jump start the design process.
Consult the Experts
First and foremost, consider working with a professional designer or architect that specializes in outdoor kitchens. They can help you navigate the process for potential building permits, gas line installation and electrical needs. They can also help you determine the best location for your built-in kitchen so guests aren't "in the line of fire" from cooking fumes and smoke from the grill.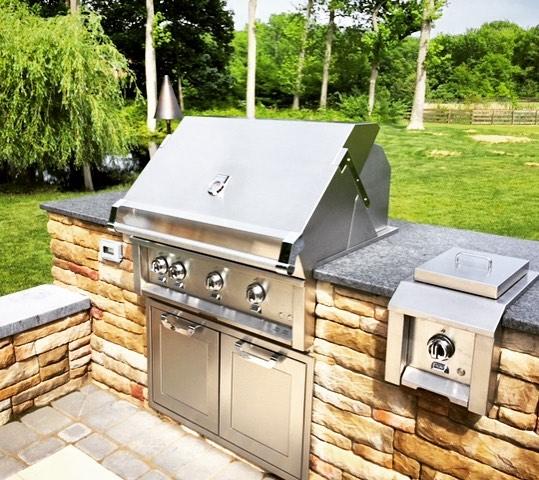 Choose Appliances First
The size of your cooking equipment will impact the overall design of your outdoor kitchen. For instance, built-in grills typically come in 30, 36 or 42-inch sizes. "We're finding that homeowners are maximizing the size of their outdoor spaces and grills," explains Basil Larkin, Vice President of Sales for Hestan Outdoor. "Expanded grill areas allow the homeowner to host larger events with more room for cooking and entertaining."
In addition to a built-in grill, consider some additional appliances as well. Gas burners are great to incorporate for cooking stews, sauces, sautéed dishes and fish boils. Refrigeration units are a must and can include wine storage and ice-makers, while built-in beverage dispensers can provide tap beer on demand. Trash receptacles, storage cabinets and drawers are useful additions to consider as well.
You will also want think about an open work space near appliances for prepping and serving food. Some of the most durable surfaces for outdoor use include stainless steel, exterior grade tile and sintered stone products, which are resistant to UV rays and can withstand harsh climates.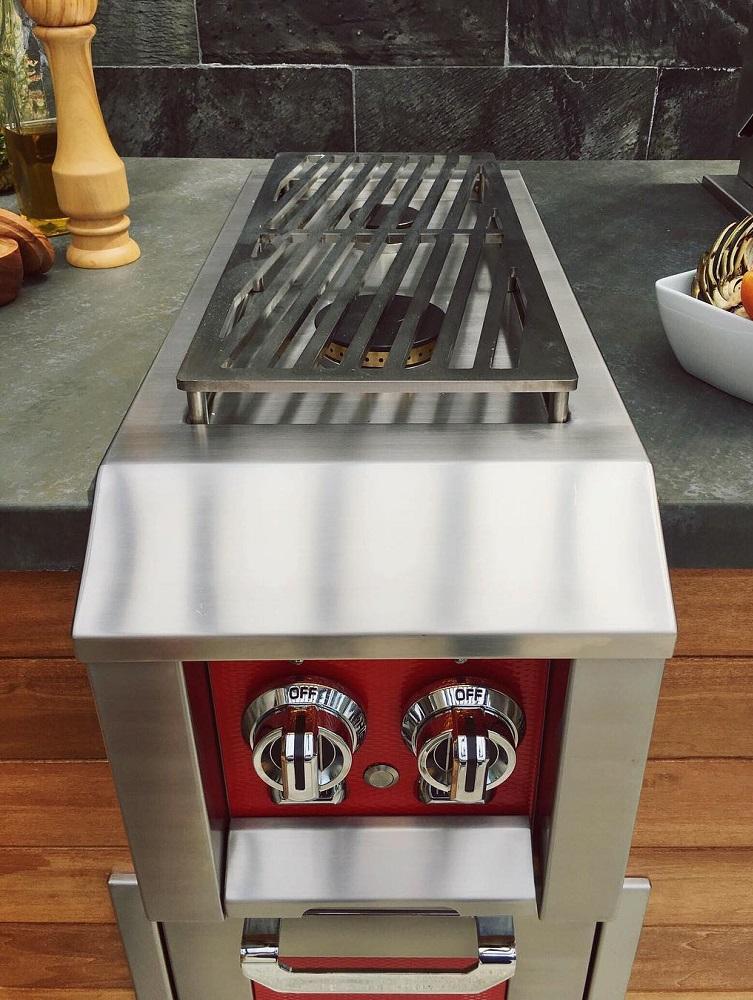 Consider an Island
If you want to save time in the design and build-out process, you may want to consider a ready-to-go island such as the Outdoor Living Suites by Hestan Outdoor. The stainless units have multiple cut-outs for appliances, pre-wired electrical and options for a stainless countertop and full-length raised bar.
Add a Cover
Don't forget to include a cover for your outdoor kitchen. Not only does it create a more intimate space for entertaining, but it also provides protection against the weather.
Keep in mind that it is not recommended to operate a grill under a wood deck or other flammable material unless a hood and ventilation system is installed. For this reason an aluminum pergola, which is inflammable, would be a good choice. Some even have adjustable louvers that can be opened to let heat and moisture evacuate. For more pergola design ideas, view this article.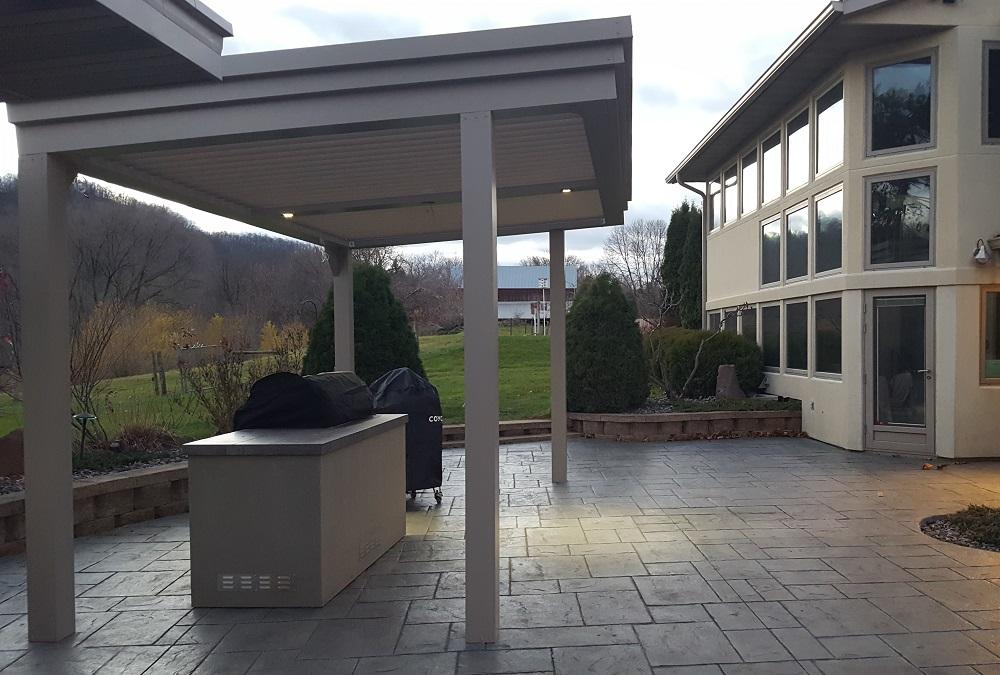 Post by Hestan Outdoor, a premium appliance manufacturer specializing in high-end stainless steel residential grilling systems and complimentary outdoor products. 
Let the home style tips come to you.