The Ultimate Guide to Exterior Trim
The exterior of your home serves two very important purposes—first and foremost, it keeps water and pests out. Protecting the interior of your home from damage. Its second purpose is to create curb appeal, conveying your sense of style and making a statement about who lives there. While you may not give it much thought, your exterior trim system serves to tie those two functions together—bringing together your roof and siding, protecting your home from weather and accenting the architectural style of your home.
Most homeowners are somewhat familiar with siding terms, such as board and batten or shingles, but you probably aren't aware of the many types of exterior trim on your home. We talked to Rob Rabago, Product Manager for Trim & Mouldings at Royal Building Products, to review some of the most common terms used in exterior trim.
Column Wraps: A four-sided trim wrap designed to fit over an existing porch column.
Trim Board: Trim boards, or moulding pieces, cover the joints between different surfaces and materials.
Surround: Surrounds are the trim pieces that fit around windows and doors.
T-Moulding: A t-shaped piece of moulding used at the door threshold to join two surfaces – for example the interior flooring and the doorway.
J-Channel: J-shaped trim that is used to finish edges of siding.
Drip Cap: A piece of trim that deflects water away from the top of vertical siding.
Fascia Boards: Trim that brings your roof eaves or overhangs, giving them lateral rigidity.
Frieze Boards: Horizontal trim pieces you see at the top of your siding where it meets the eave or soffit line.
Rake Boards: An inclined trim piece that angles along roof gables or exposed peaks.
Soffits: Soffits sit under your eaves and protect the underside of your lower roof from the elements. They also prevent pests from nesting.
Boxends: Where the corners of frieze and rake boards meet with soffits and siding.
When installed correctly, PVC exterior trim is a maintenance-free detail on your home that adds protection and curb appeal.
"Our PVC Trim comes in every standard dimensional lumber size known in the wood industry and then some," adds Rob. One of the best advantages of our PVC products is the extreme low maintenance. Cellular PVC Trim is virtually impervious to moisture and it just does not rot. To top it off, we have more PVC moulding shapes in the industry for adding even more beauty to the interior and exterior of your home without the worry of costly repetitive maintenance."
If you're thinking of trying on new trim, check out the Royal Building Products Exterior Trim Visualizer for inspiration.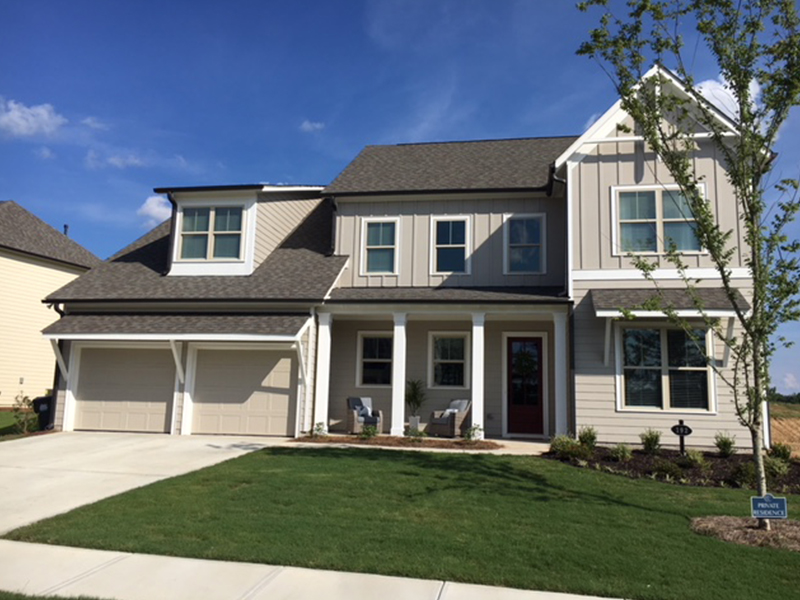 Gallery
Let the home style tips come to you.