Shutters 101: Navigating Through the Wide-Open Design Possibilities
When well-matched to your home, shutters are the ultimate finishing touch to your exterior. They have the potential to play beautifully against everything from windows and siding to architectural style and surrounding landscaping.
Which type and variation of shutter best fits your home? To help you simplify the process, we've grouped suggestions from our exterior design experts into two main areas: color coordination and style.
Coordinate your shutter color.
Like the perfectly complementary scarf, hat or belt, your shutter colors should amplify the design assets of your exterior. How? That depends on your siding colors.
Neutral-color siding
If your siding colors are in the tasteful but not-too-bold category, this gives you plenty of room to play. Homes with white tones, for example, are brilliantly highlighted by shutters that are a bold blue or red.
Bolder-color siding
With rich siding colors like royal blue, deep, earthy red and kelly green, shutters painted white, black or gray are perfectly at home. You can also try using a shutter color a few shades lighter than your main siding color, such as powder blue.
COLOR TIP: Your shutter color should either directly match your trim or complement it. Conversely, avoid shutter and trim shades that contrast each other.
Match your shutters to your home style.
You'll find many shutters work aesthetically well with a wide array of home styles, but there are certain types of shutters that work really well with homes of a specific architecture.
Board & Batten shutters: relaxed, pastoral look pairs well with French Country, Mediterranean, Tudor and Ranch homes
Louvered shutters: classic style works best on more formal Colonial, Georgian and Victorian homes
Raised/recessed panel shutters: Formal-yet-inviting variant of louvered shutters. Best fitted to Georgian homes.
Flat panel shutters: simplicity and crispness brings windows on Colonial, French Country and Victorian homes to the forefront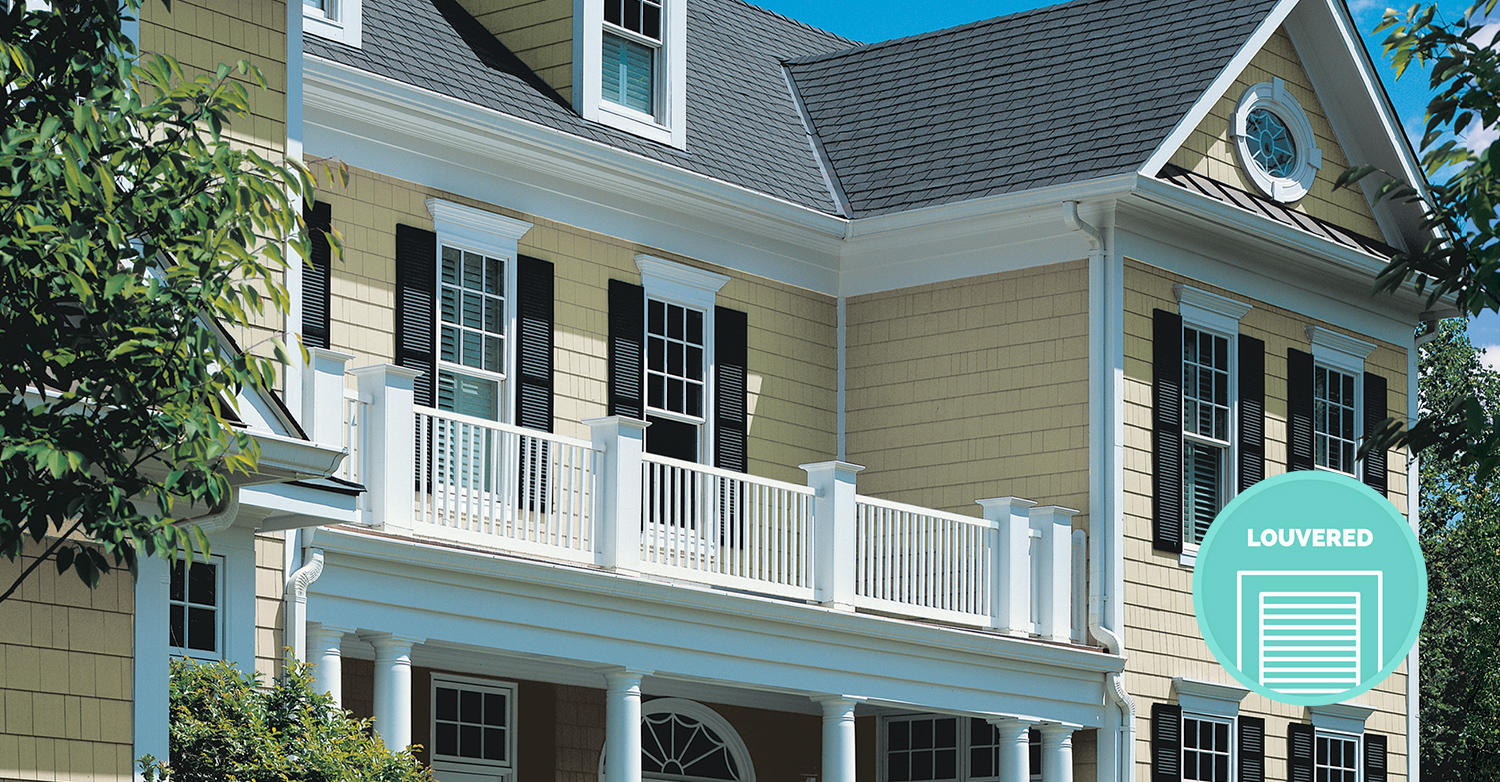 Gallery
Whatever type of home you have, remember that shutters are more than a window treatment. They affect every aspect of your exterior design, which means you have plenty of opportunity to get creative and have some fun.
Get more ideas and tips on bringing your windows to life here.
Let the home style tips come to you.