Kate Builds Brings Bold Exterior Style to the Sandlot
When HGTV Canada personality and carpenter Kate Campbell, founder of Kate Builds, and her husband Dave Coleman, walked through an outdated 1970s bungalow in Southern Ontario, Canada, they knew it would be a great renovation project to capture for their growing fan base.
"We knew right away it was the perfect project to add a second floor to," said Campbell. "After planning the project out with our architect, we decided to rip down the first floor and build a new 2,800 square foot home."
The pair began working on the "soon to be" two-story home in early 2019.
"We named it the Sandlot, because of its close proximity to the local ball diamond," says Campbell. "Our goal was to build a beautiful home, document the real costs associated with a project of this scale, and share our personal experiences with everyone who came along for the ride."
Early in the planning phase, Campbell and Coleman talked to their contractors about the best exterior cladding for the home. "The [contractors] we work with have a lot of experience using Hardie Board," Campbell shares. "But there were concerns that the product was too heavy for this project. It damages easily, and would take too much time to install because each board had to be levelled."
They were introduced to Celect Cellular PVC Siding at the International Builders Show in February 2019. At the Royal Building Products booth, Campbell, Coleman, and their team of contractors had a chance to see the siding in real life and learn about the patented interlocking technology that sets the product apart.
"We were very impressed with how each piece stacked on top of each other, and how well they connected," said Campbell. "On the design side of things, Celect products are not only beautiful, they come in a wide range of different colors and styles."
The team chose Celect Cellular PVC Siding in Wrought Iron, a dark gray and complemented it with Royal SurEdge Trim in Frost, for a modern farmhouse look on the exterior.
"Darker color palettes are really in right now and are a beautiful, classic choice," explains Campbell. "My favorite houses have always been in darker blues and grays. It's also a color decision that's a little bit bolder and really stands out."
In addition to finding the color they wanted for the home, Celect fit their requirements for quality. In terms of installation Campbell, Coleman and their team reported that they did not come across a single board during installation that did not fit properly due to machining. The team even took a hammer to the products for their Instagram fans to show just how durable the product really is.
"The idea behind the exterior building products incorporated into the project is that they're low maintenance without sacrificing on looks or quality," says Campbell. "We want every square inch of the homes we build to be well thought out and incorporate materials that homeowners will appreciate for years to come. Celect fit those requirements."
The end result? "I absolutely love the way that the Celect Wrought Iron siding turned out," Campbell shares on her Instagram page. "We're so proud! She's also for sale…so if you know anyone looking in the Durham Area of Ontario, give The Brent Foley team a jingle."
To see the Sandlot before and after photos, check out the Kate Builds Instagram page and flip through our Gallery below for more shots of the exterior.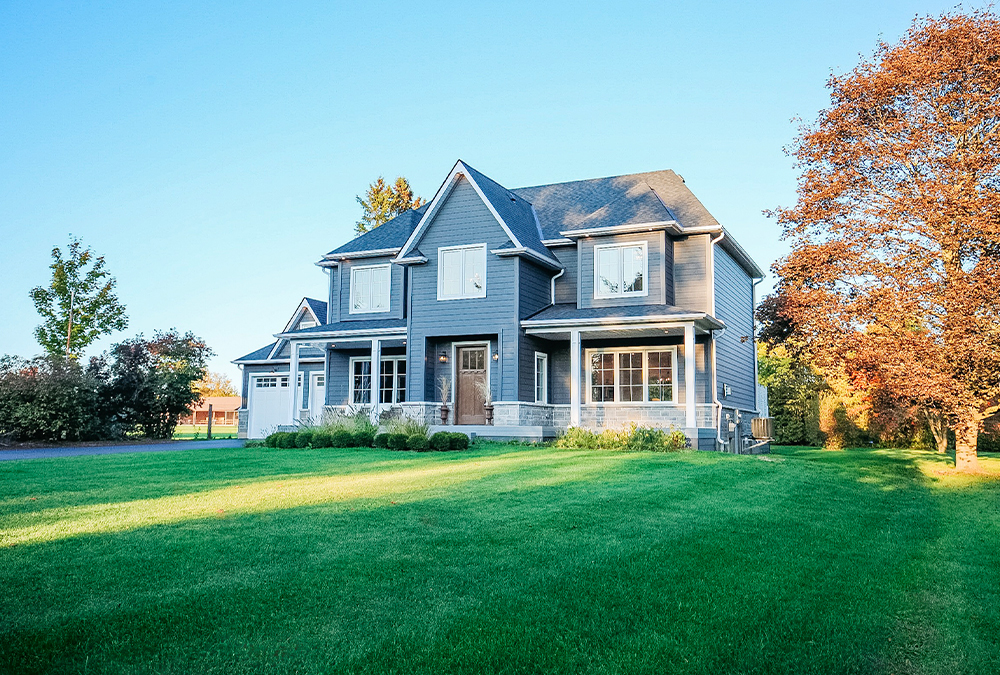 Gallery
Kate Builds Brings Bold Exterior Style to the Sandlot
Let the home style tips come to you.