Introducing Slatescape – the 2019 Exterior Color Trend of the Year
Introducing Slatescape
We are thrilled to be kicking off 2019 with new inspirational exterior color trends for homeowners. This year, Royal Building Products has named Slatescape, a mid-tone, blue-gray, as its Exterior Color Trend of the Year.
Evoking the hue of a storm-churned wave, Slatescape is a fresh take on the prominence of gray in exterior color trends in recent years. This versatile shade works equally well with other soft neutrals, as it does with brighter, punchier colors.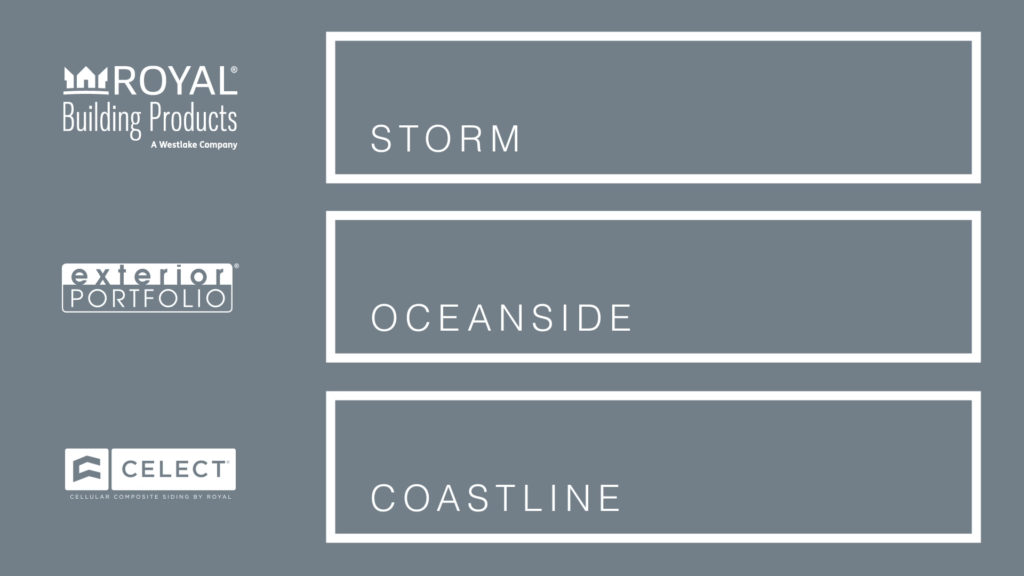 The Slatescape tone has inspired colors which are available across several brands in the Royal Building Products' portfolio of siding products, including Royal Vinyl Siding (Storm), Exterior Portfolio® (Oceanside) and Celect® Cellular Composite Siding (Coastline).
New Siding Colors for 2019
In addition to these colors, Royal has also added several new trending colors in shades of gray, blue and brown to its siding portfolio:
These new color offerings incorporate the most on-trend color combinations that are in demand for new homes and home renovations: rich browns, as well as neutral and dark grays. In the coming months, we will share examples of exterior color palettes that will give you some more ideas for how to use these colors across different home styles. Here's looking forward to a great 2019!