How to Have the Best Deck this Spring
There's no time like the present to get your deck ready for spring. Your deck (and your guests) will thank you, all season long.
Power wash winter away.
Sweep away leaves, sticks and any other debris. Using soap and water, scrub your deck with a stiff-bristled deck brush and rinse with a garden hose. Stubborn stains will require a pressure washer (you can rent one from your local home improvement store). For detailed instructions, check out this handy, how-to resource from Decks.com.
If you've invested in a highly durable, low-maintenance decking material like Zuri® Premium Decking by Royal®, a simple soap-and-water cleaning will do. If your deck is made of wood, you may have to treat mildew, and you'll probably need to sealcoat, restain or repaint it.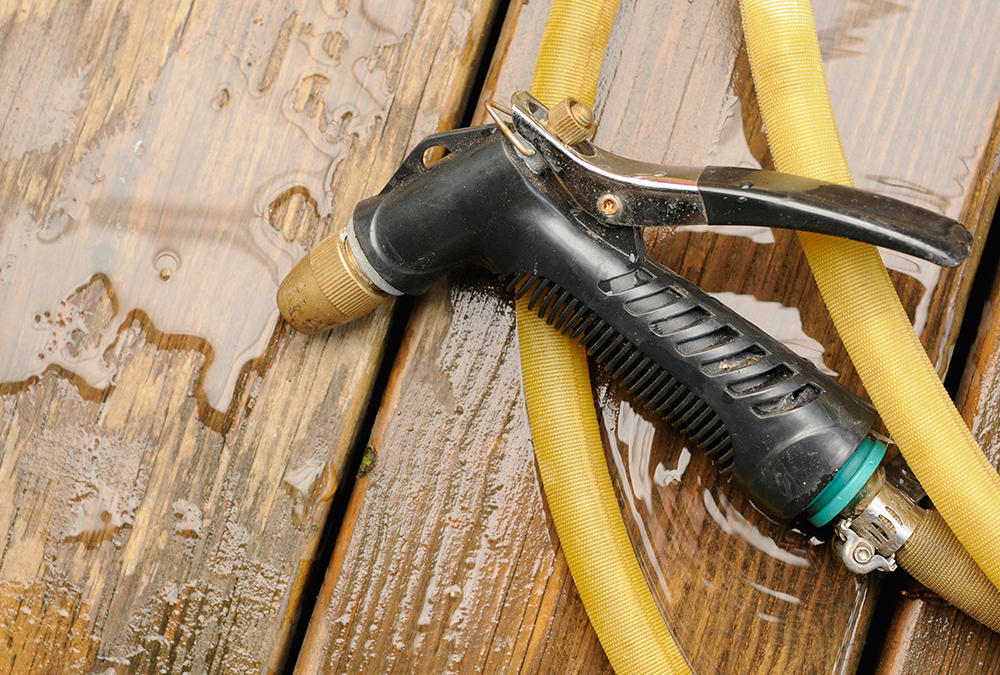 Go Green. And Red. And Purple.
Adding a few plants can instantly bring your space to life. If you don't have a large yard (or a green thumb!), a container garden can be a great way to add texture and color to your outdoor living space. Tomatoes, strawberries and herbs grow well in containers and are great to start with if you're a first-time gardener. Looking for something pretty and low maintenance? Succulents are making a comeback! Freshen your deck with flowers in decorative pots—our favorites include chrysanthemums, hydrangeas and snapdragons. Your local garden center can help by recommending plants that will thrive throughout the summer. And we love this article from Apartment Therapy for inspiration and helpful tips.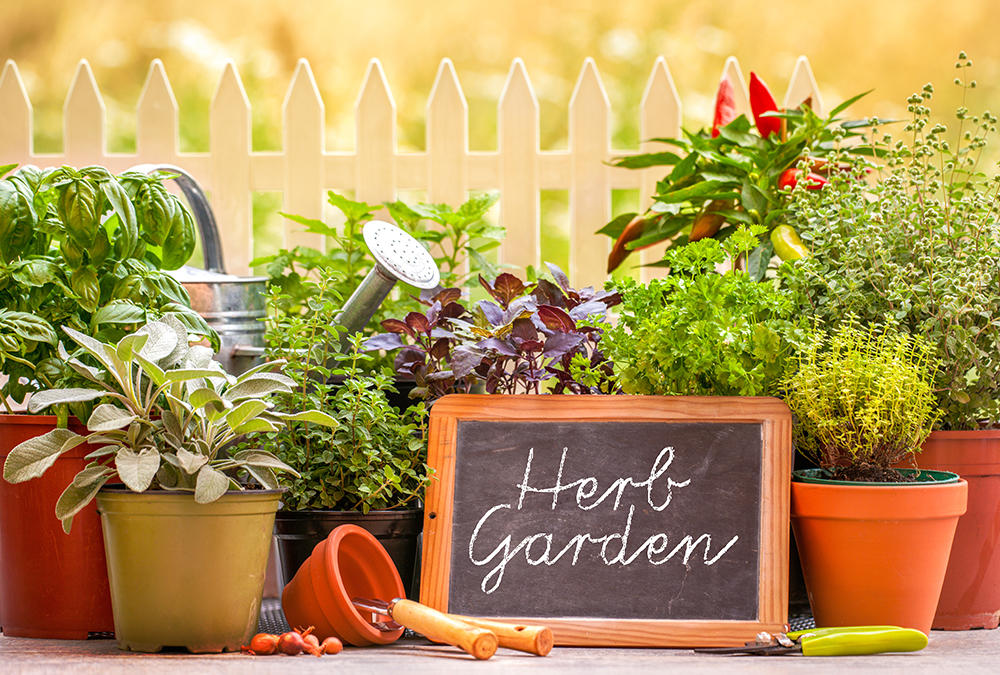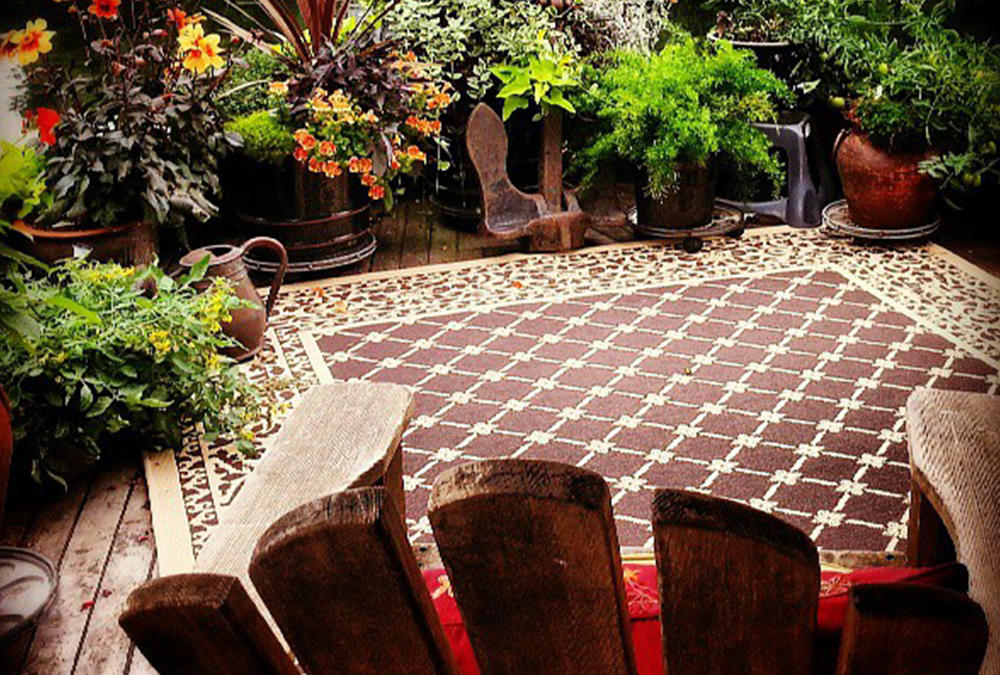 Lower your pulse. Raise your property value.
Incorporating a water feature like a fountain to your deck connects you to nature while filtering out the less-than-soothing sounds of modern civilization. Constrained by space? You can create a zen-like vibe with a bubbling container fountain that fits virtually anywhere. Learn how to create your own by watching this video from Better Homes and Gardens.
Create an oasis, whether you're grilling or just chilling.
Have you heard? "Outdoor living space" is the new name for a deck. The perfect extension of your home, decks are a great way to add more living space without all the construction. Just pull colors and textures from your indoor décor to transform your deck into a relaxing, stylish environment. Here are a few inspiring ideas to help get you started:
Give your culinary skills an outdoor place to live with a grill or even a full outdoor kitchen.
There's nothing like feasting alfresco—create a dining room with a table and chairs.
Create a lounge with a comfy, nap-inducing chaise sofa.
Cozy up your existing furniture with colorful throw pillows in a weather-resistant fabric.
Illuminate and invite with strings of lights or Mason jar lanterns. This is a great DIY project. HGTV shows you how to make them here.
By taking the time for a few thoughtful updates now, your deck will become an idyllic space you can enjoy all season long.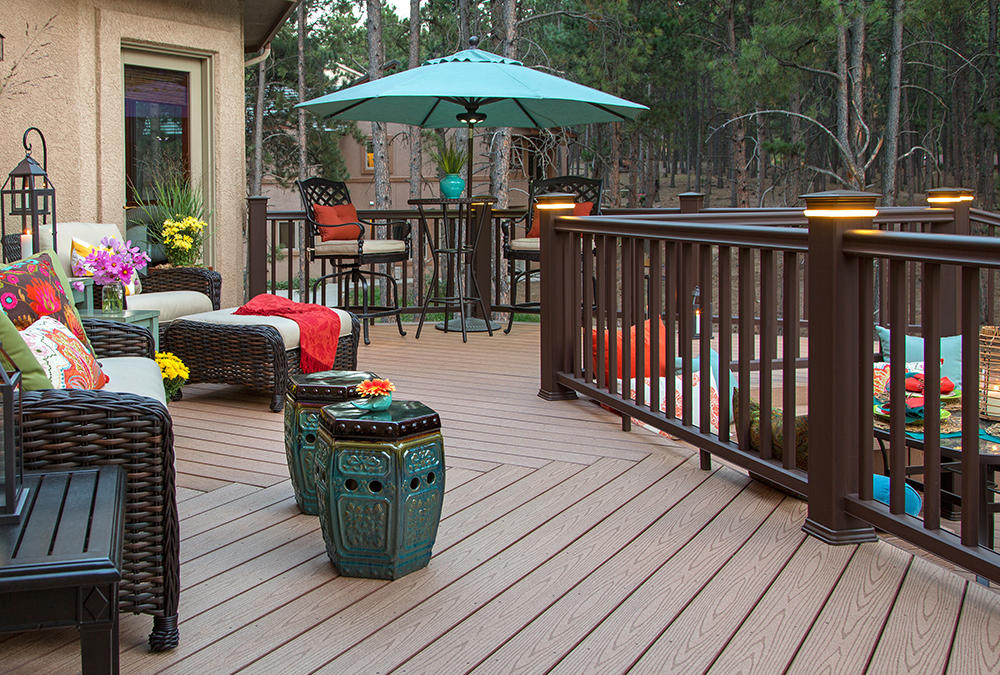 Let the home style tips come to you.