Home Spotlight: Standout Club House on P.E.I.
Home is where your (golf) cart is! Especially if you have it parked at the Red Sands Golf Course on Prince Edward Island. Canadian contractor Warren's Carpentry worked with this client previously on their family home and when it came time to renovate their golf course, they knew they wanted to use Royal Building Products' vinyl siding on the outside of the club house, as well.
Warren's Carpentry removed the existing James Hardie siding and replaced it with a neutral Royal Crest D4 Vinyl Siding in Wicker for the main body of the building and a statement Portsmouth Shake in Redwood for the gable ends. White trim and a black roof complete the exterior design — creating an eye-catching palette that stands out from the green backdrop of the golf course. We think you'll agree, it looks more like a home than a business.
According to the owners, Red Sands has received numerous compliments and attention for their club house renovation and they are excited to work with Royal Building Products again.
Looking to play a round of your own color combinations? Check out the Royal Color Combinations tool.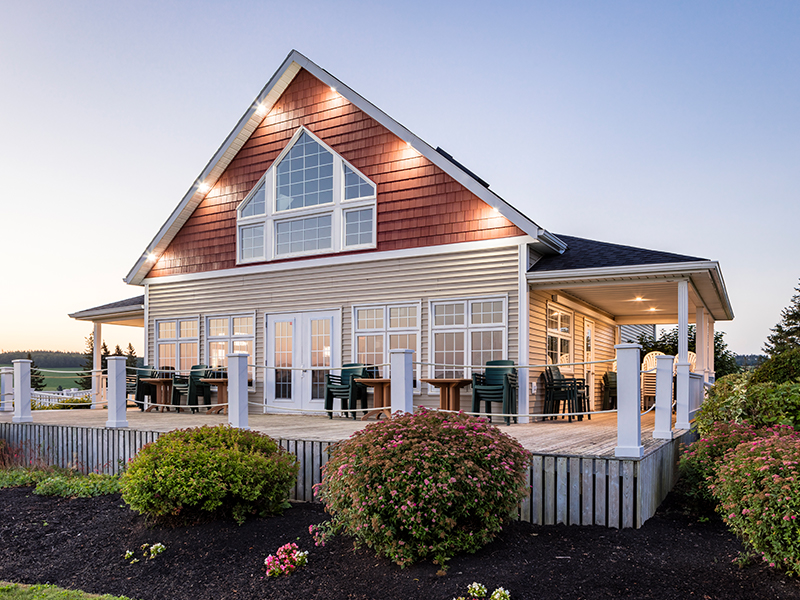 Gallery
Let the home style tips come to you.