Make them work for you all winter long.
The holidays are your big opportunity to make a beautiful impression on friends, family, and anyone within 100 feet of your house. There are several fun and powerful trends that can make the difference between memorable and forgettable when it comes to dressing your home during this merry time of year.
Add holiday light to your landscape.
Lighting is synonymous with holiday decorating, so let's start there. If you have landscaping around the exterior of your home, use it to your advantage. Holiday decorators all over the country are transforming their trees, hedges, and perennials with all varieties of string lights.
Brighten up that leaf-shedding tree in your yard with candy cane spiraled lights.
Dress up the bushes around your foundation with light nets.
Break up those smaller winking, blinking lights on your home with Moravian stars on your tree branches. Gather a set of plastic or metal stars, some zip ties, and grounded extension cords and you're on your way. Here's how to do it.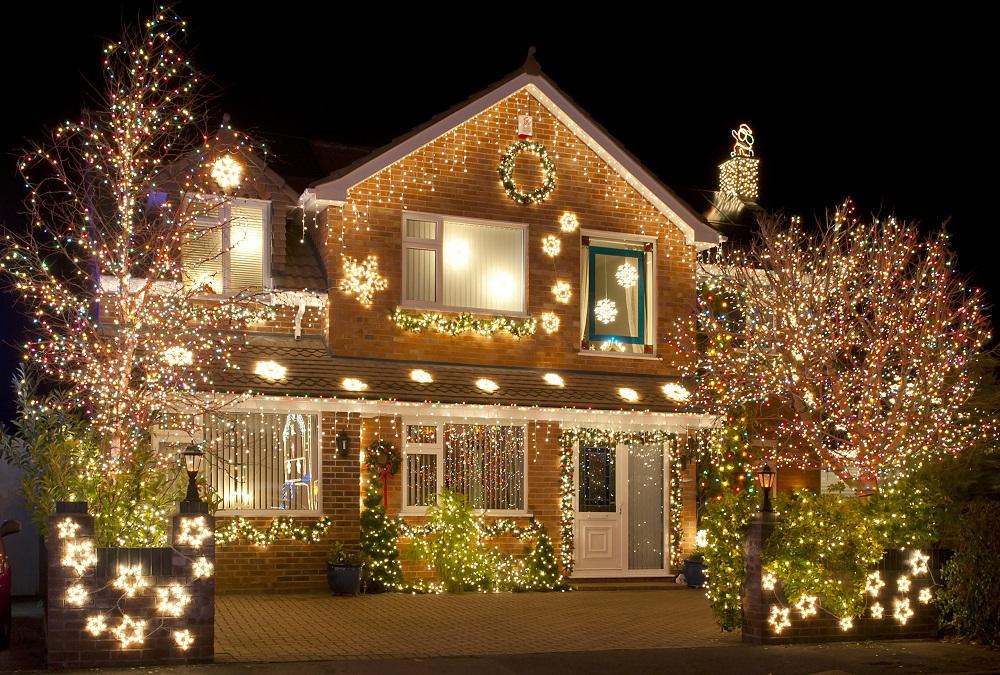 ENERGY SAVING TIP: Choose LED bulbs over incandescent. While their initial cost is higher, LEDs last thousands of hours longer and use less energy than incandescents. Plus, they generate colors more vividly.
Use symmetry and unexpected shapes to dress up your points of entry.
Current trends lean toward expressing "happy holidays" in simple and surprising ways. Here's how homeowners are doing just that around their windows and doors:
Positioning wine bottle candelabras on either side of an entryway (or along entryway stairs) to create an elegant feeling of welcome.
Using square wreaths for a modern take on the circular classic. They go particularly well with square-paned doors.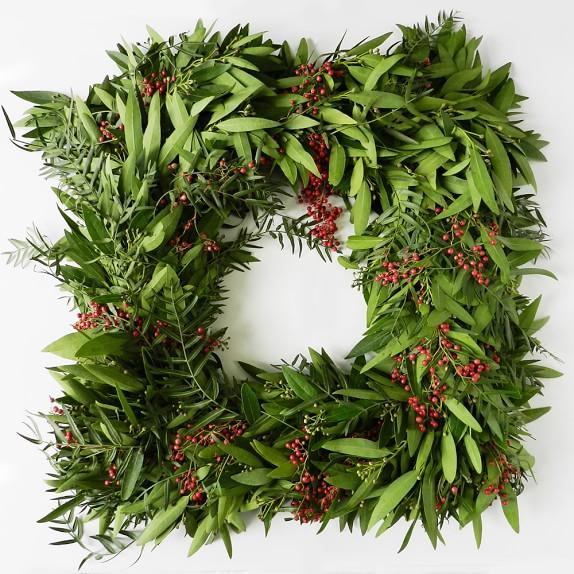 Keeping window sills green and festive. You can give evergreens like juniper and cypress that "crafty" look by planting them in metal buckets adorned with burlap ribbons. Add perforated snowflakes for an extra festive finishing touch.
Dress up your mailbox for the holidays.
The mailbox is becoming a curb-appealing focal point of all kinds of holiday-decorated home exteriors. A few unique ways you can make your mailbox merrier:
Drape in a green fir garland with faux berries and a red ribbon. Consider spray painting your mailbox gold (or just wrapping in gold gift wrap paper) to further complement your decoration.
Go bigger by surrounding your mailbox with larger-than-life candy canes and lollipops. You'll just need some braided red and white rope cut to your desired length, a wooden dowel, white spray paint, fishing line, and a hot glue gun.
Create a "back to nature" holiday vibe by gluing several pine cones to gold ribbons and cloaking over your mailbox.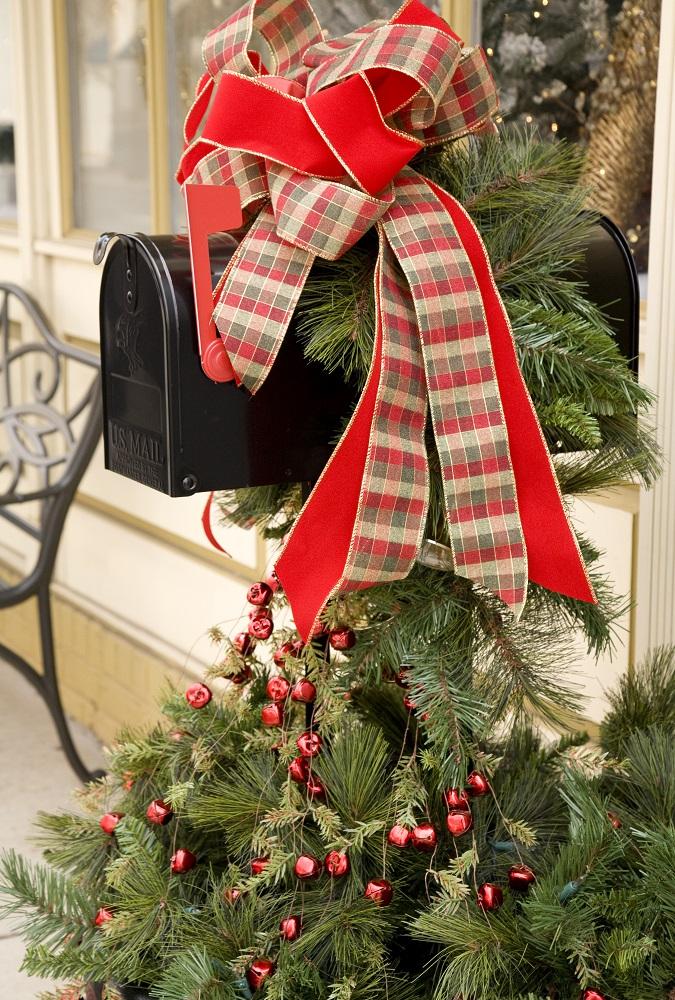 RESOURCE PRESERVING TIP: Upcycle old fence posts, wood shingles, even jewelry brooches into unique decorations. Here are a few suggestions for upcycled decorations.
Create an amazing display from the inside.
Homeowners are breaking away from typical store-bought tree decorations and creating their own distinctive ornaments. Sound intriguing? Try some of these ideas:
Use an artificial palm tree to warm up your holiday (and remind you of your island vacation). Or try bamboo for an Asian influence.
Put a contemporary spin on the typical holiday tree by boldly displaying green pine branches and pine cones in large jars or vases. Insert some Styrofoam at the bottom for a wintry snow effect.
Go beyond green, gold and silver this year—try alternative color schemes, such as orange, chartreuse, teal and purple. Transform your old traditional ornaments by painting new patterns and colors over them.
Update your trimmings. Replace tried-and-true bulbs with ribbon-wrapped bottles and spray-painted plastic toys.
Hang wood ornaments made of twigs and branches and silk leaves with spring and autumn colors.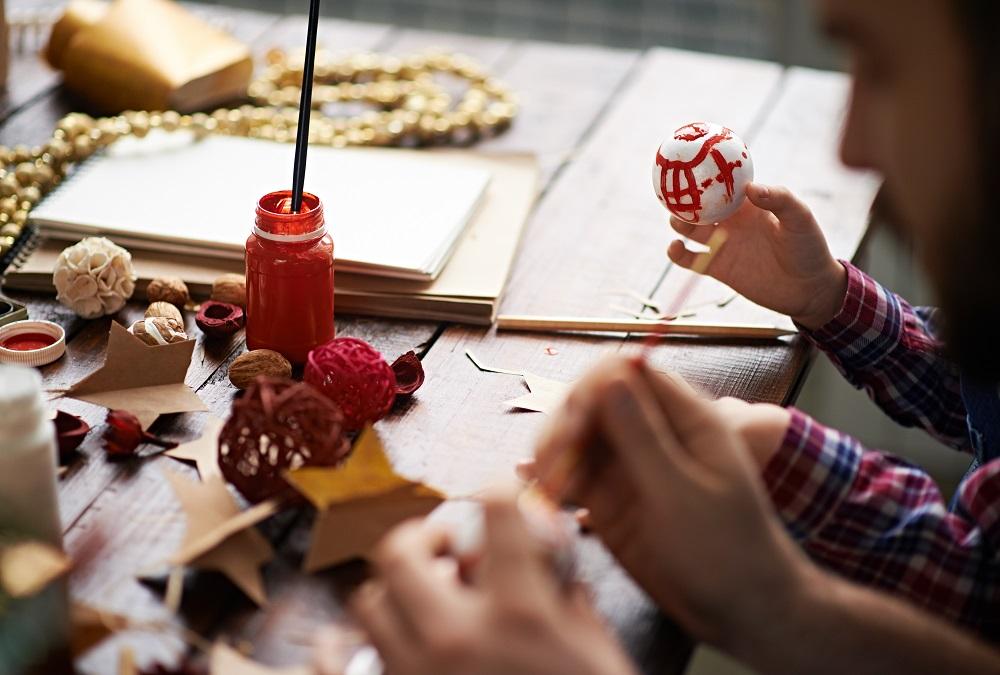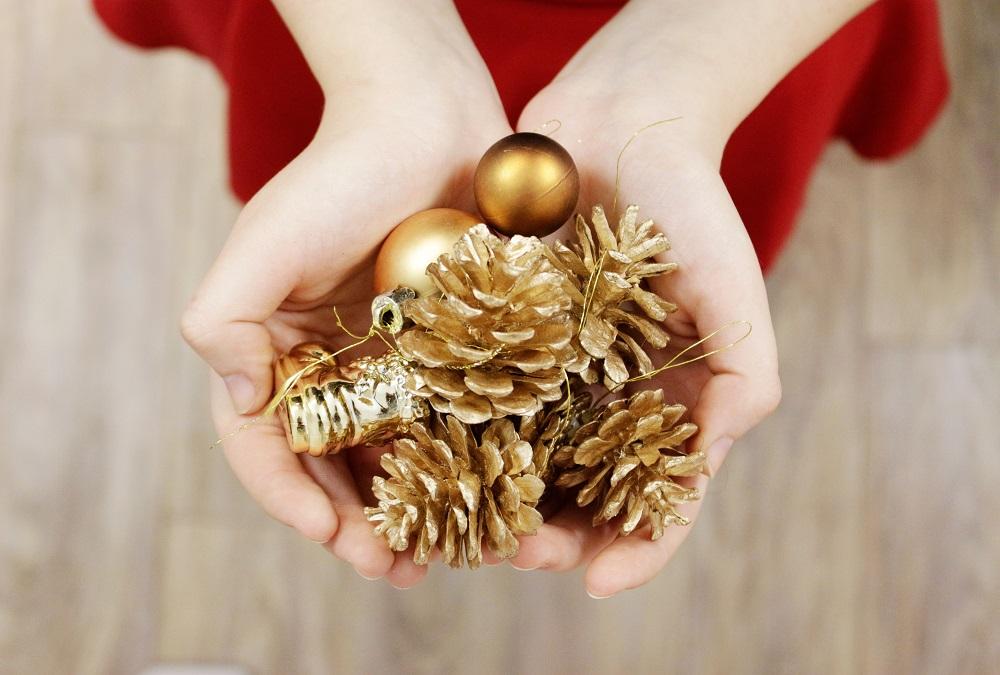 There are many "right" ways to do the holidays. Whether you choose traditional or prefer to reinvent joy every year, the overarching trend is to have fun and accomplish your project without breaking your holiday budget.
Let the home style tips come to you.