From the Ground Up: How to Make Your Home Build a Family-Fun Project
What is it like to design and build your dream home? This is part 2 of a 4-part content series, following interior designer Jodi G. on her journey from design through the building process and completion of her new country home.
Interior designer Jodi and her husband recently completed their "dream home" build—and it was really important for them to get the whole family involved in the process.
Jodi involved the couple's two daughters, ages 9 and 11, in the design phase early on so that it would feel like "home" by the time they were ready to move in. She shared her tips on some of the ways they involved their kids and made the building process fun for the whole family.
Make It "Yours" from the Start
Before they even began construction, Jodi's kids and husband were familiar with the property. They have been going to the area for years to enjoy the woods, practice archery and hike together.
"This was already a 'family spot' when we started building our home," says Jodi. "It already felt like it was ours."
Jodi suggests making it a point to regularly visit the build site with your kids. In her case, it was on the route to and from school, making it easy to swing by and see regular progress.
Creating memories from the beginning is also important. To commemorate the beginning of the build, Jodi and her family put their hands in the wet concrete foundation once it was poured, adding a special personal touch to their soon-to-be home.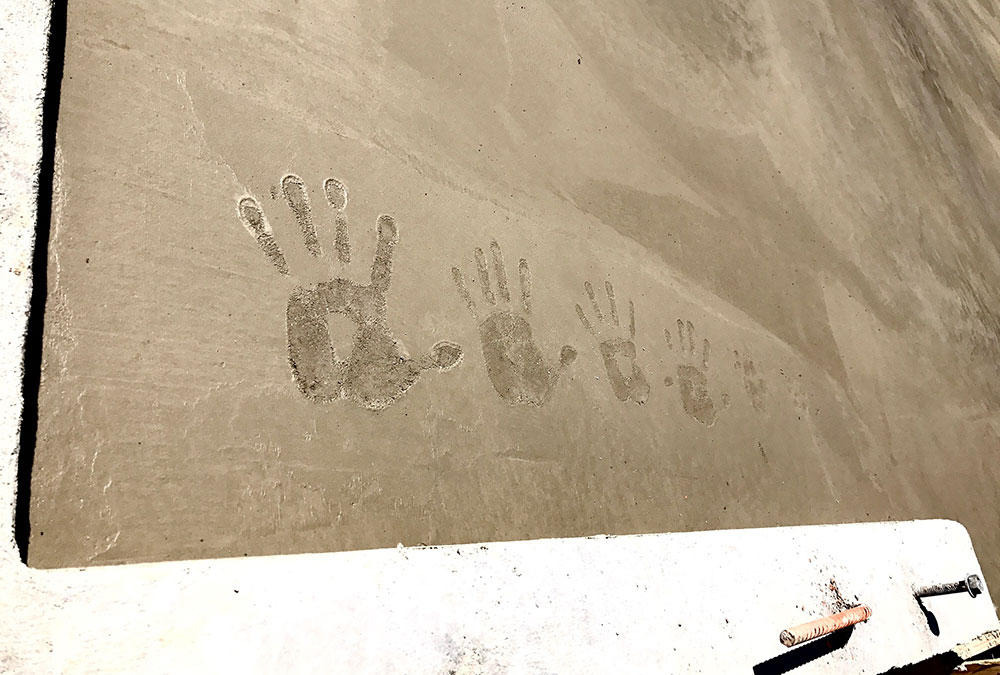 Hand Over (Some) Control
While it's important to get the whole family involved in the design phase, Jodi cautions you have to walk a fine line with how much creative input you give away. She let her two girls pick out the wallpaper and theme for their bedrooms, but she also provided guidance on how to make a good decision. They also helped with putting together the mood boards for their own rooms.
Each of their bedrooms also has a special built-in unit that Jodi allowed her daughters to weigh in on. "My oldest daughter wanted a desk near the window, so we did a built-in dresser with bookcase, connected to a desk beneath the window," says Jodi. "For my youngest, we created a built-in book nook with cubby holes for all her knick knacks."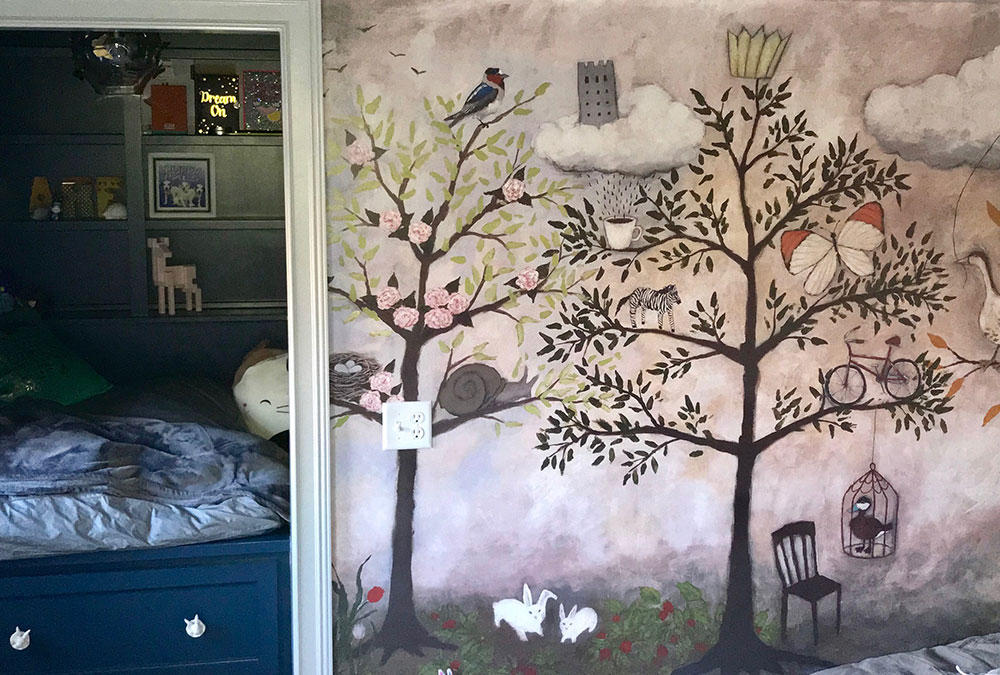 It was also important that Jodi's husband's priorities for the exterior of the home be taken into account early on in the design process. He wanted to make sure they included a large deck and pool in their outdoor design, as well as a pond in the yard.
Jodi's new barn-garage also had ample space for what she calls "the ultimate man cave," complete with kitchenette, and displays for her husband's projects. They also added a 10 x 20' balcony to create an "adult-space" for entertaining. This served a dual purpose of creating a shaded area outside the pool.
"The kids are really excited about the pool," says Jodi. "We are also hoping to add garden beds in the spring, so that the girls can help us grow plants and vegetables."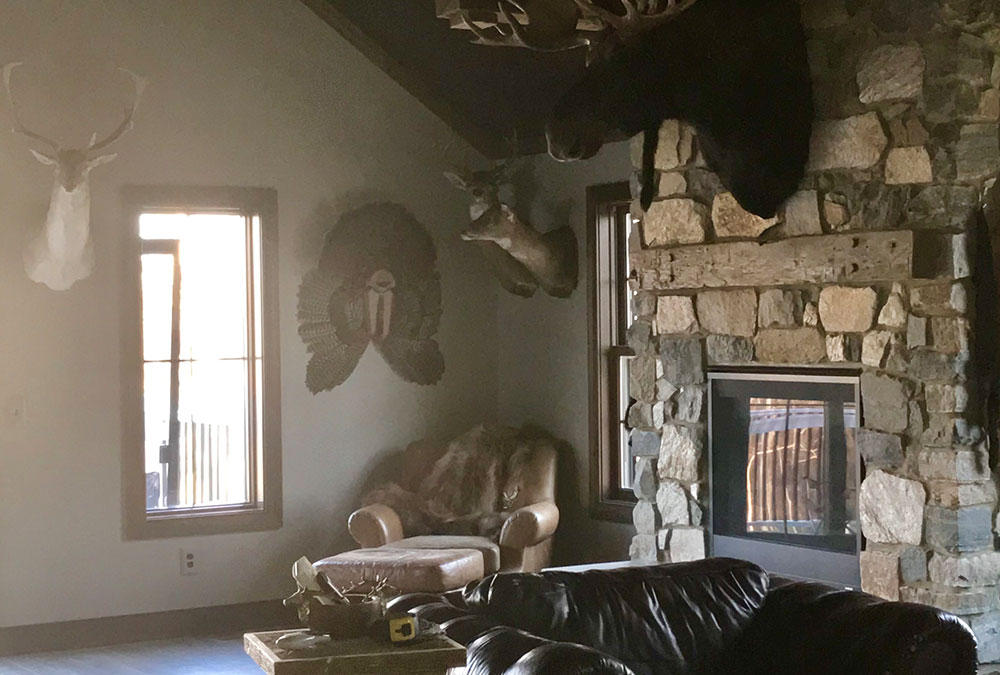 Hide Some Treasures
Some of the features that Jodi's daughters are most excited about are the fun family secrets that they have built into the home, such as a time capsule that the family placed in the walls as the house was being built.
Jodi also worked with her architect to make sure there were some playful "hidden" elements in the home design, including an interior "spy" window that the girls love to peak out of.
"The girls' playroom, which shares a wall with my husband's den, has a hidden entrance via a bookcase," Jodi says. "They have already created secret knocks for getting into their room. It's definitely their favorite part of the new house."
Check back for our next article in April when we will share Jodi's checklist for key exterior decisions when building a new home.
Let the home style tips come to you.