Outdoor Living Spaces: The Ultimate Extension of Your Home
As the warmer months approach, now is the perfect time to consider a refresh to your outdoor living space. By transforming dull backyards into true extensions of your home, you can create a comfortable and stylish outdoor living area that can be enjoyed year round. 
When it comes to upgrading your outdoor living space, it's important to start with the foundation and build up. Consider how you plan to use the space, and what times of year you want to use it most. Choosing products that can withstand a variety of weather conditions while still being durable and low maintenance will allow you to spend more time enjoying your new space, with less time spent on upkeep. This guide will provide you with tips and advice on how to achieve the perfect outdoor living space that suits your needs and style.
Work Your Way Up
Starting from the ground up is essential for any major outdoor living space project. Your first consideration should be a deck or patio that will serve as your extension from inside to outside. 
Ask yourself:
Will this space meet my needs for how I want to use it?

If I already have a deck, will it support my planned renovations?

Is there anything I need to upgrade before I start?

Is it more cost-effective to repair or replace my existing deck? 

Do I want to create a cozy sitting area, an outdoor dining space, or a combination of both?

If creating a patio, ask what type of patio material will be most durable and attractive?
Whether you're starting over, building a patio or reinventing an existing deck, selecting high-quality materials is essential for creating an outdoor living space that's both functional and stylish. For example,  Zuri® Premium Decking is a great option for those building a deck, while pavers are an excellent choice for those creating a patio. 
Zuri decking is made of highly durable and low maintenance PVC materials, making it resistant to scratches, stains, color fading, slips and moisture. Its color palette, which mimics hardwood finishes, also provides the perfect seamless design transition from the interior to the exterior of your home.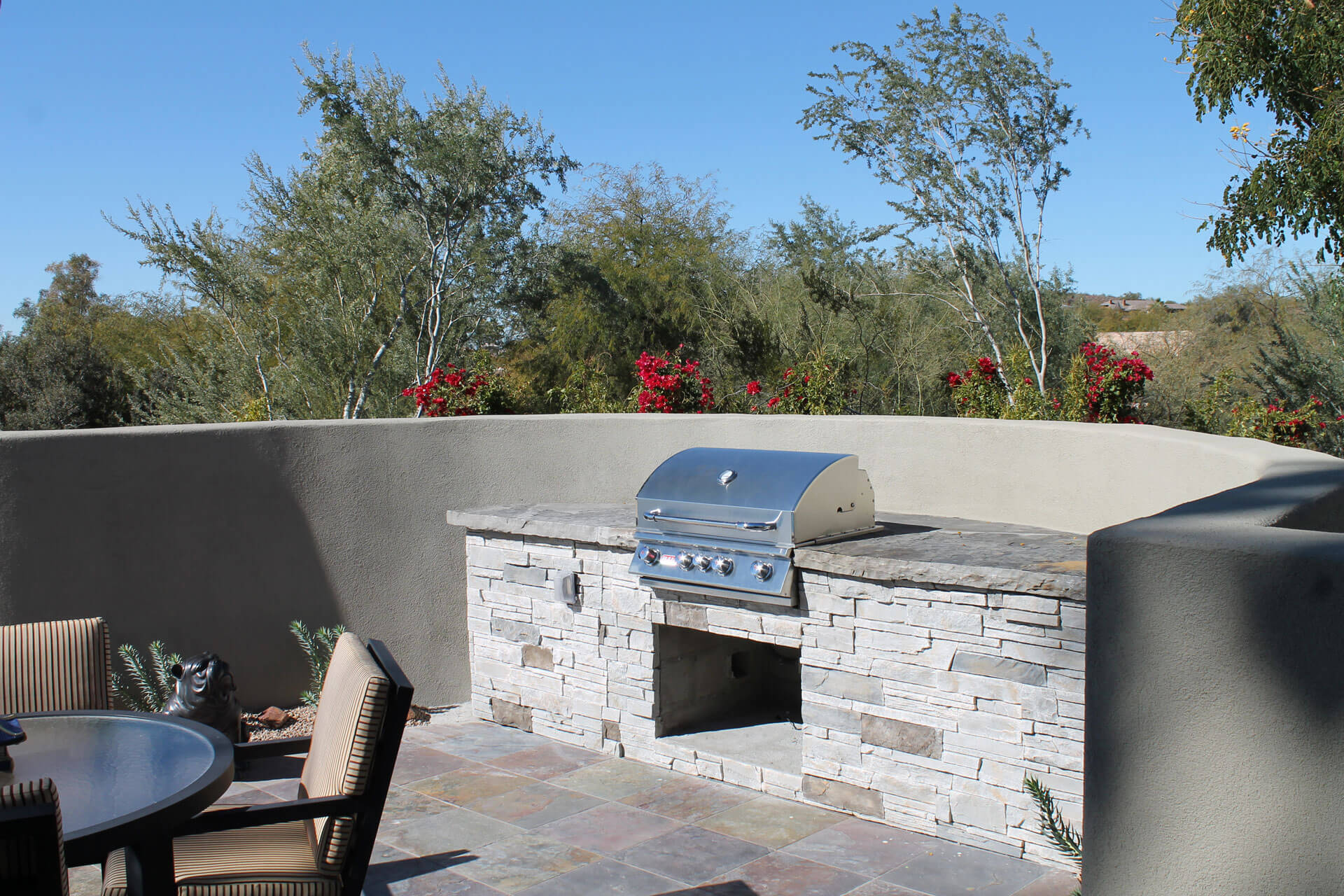 Enhance Your Space 
Think ahead to how you plan to use your outdoor space to determine what other furniture and accessories will be necessary. For example, if your deck surrounds a pool, you may want to include storage space for pool toys, lounge chairs, and an outdoor shower. If you love to entertain, you may want to create an outdoor living room or conversation vignettes that exude warmth and comfort.
For cooking enthusiasts, an outdoor kitchen is a must-have addition to any outdoor living space. It allows you to prepare meals while enjoying the company of your family and friends, and can even serve as a source of warmth during colder weather. 
If you're looking for ways to enhance the visual appeal of your outdoor living space, consider adding Versetta Stone® Siding. This product can be used to accent outdoor kitchens, frame fireplaces or stoves, and create focal points. Available in panels, Versetta Stone can be easily installed on any size of wall space, giving you the flexibility to use as much or little stone as you need.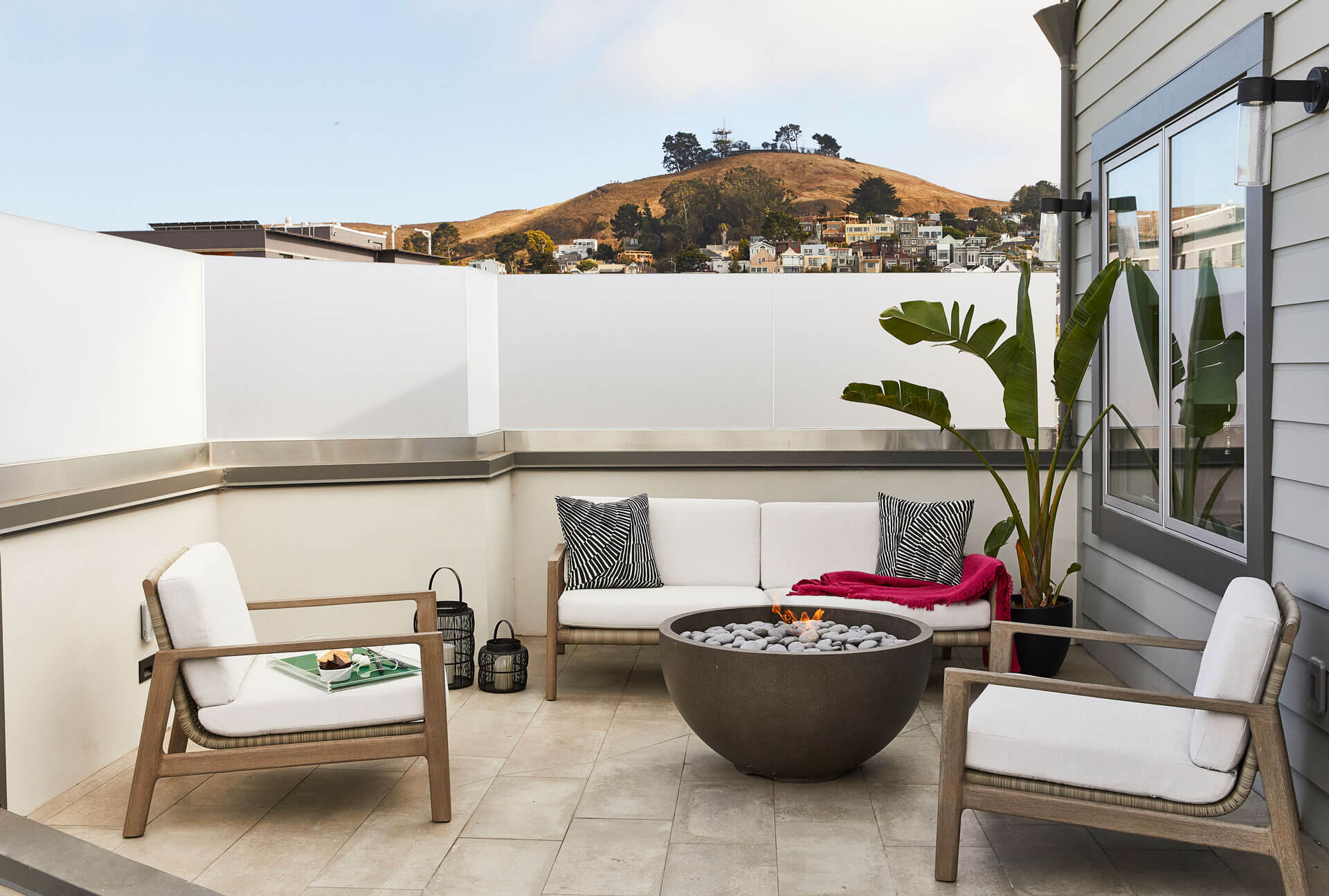 Plan for Winter Weather
In many parts of the country, rain, snow or cold temperatures can significantly reduce the amount of time you're able to spend outdoors. To extend your time outside, consider adding a gazebo or pergola to your outdoor space. These structures provide shelter and shade, allowing you to enjoy your outdoor space even when the weather isn't ideal.  
If you live in a colder climate, you might also consider adding outdoor heating elements to continue using your space through the winter. With the addition of Kindred Fire Bowls, you can not only stay warm but also create an aesthetically pleasing ambiance in your outdoor living area, making it the perfect spot for a cozy gathering of family and friends.  
Upgrading your outdoor living space can transform your backyard into a true extension of your home, providing a beautiful and functional area to enjoy with family and friends. By carefully planning your renovation project, choosing durable and low-maintenance products, and adding elements such as outdoor kitchens, Versetta Stone accents, Kindred Fire Bowls and pergolas, you can create a functional and stunning space that you can enjoy all year round. Start planning your outdoor living space today and discover the boundless possibilities of exterior design.
Let the home style tips come to you.