Design cues come from literally everywhere. So for your next exterior project, draw inspiration from all kinds of places. You'll find an array of compelling ideas, trends and styles.
Southern Blue Porch Ceilings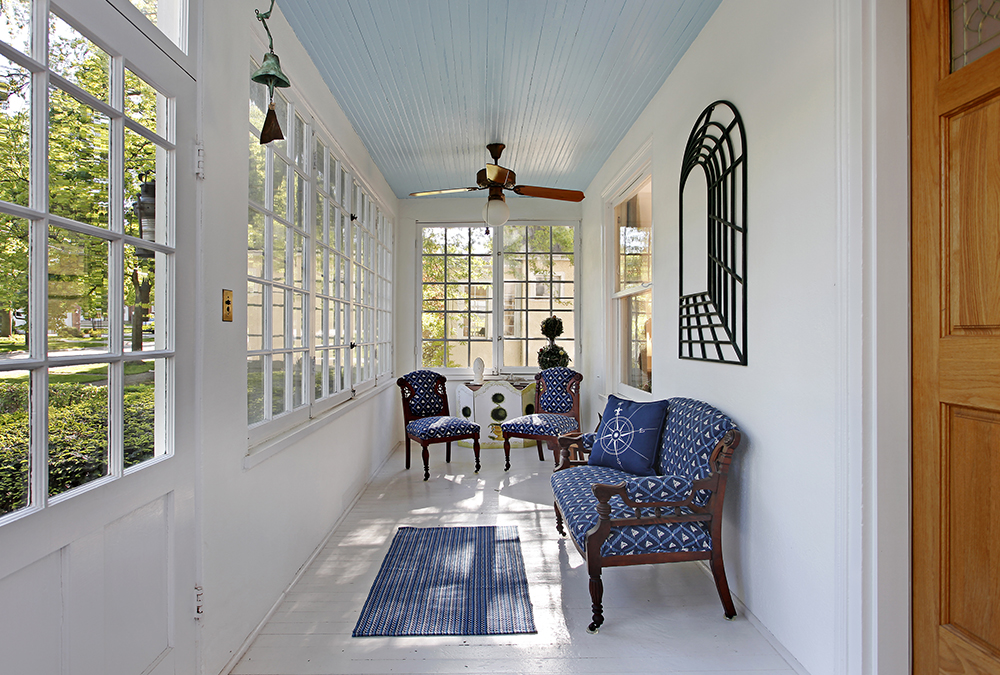 If you've ever traveled to the southern United States, you might have noticed a number of eye-catching light blue porch ceilings. Referred to as "haint blue," there are many theories as to how blue porch ceilings became a tradition—from keeping insects at bay to mimicking a clear blue sky. Haint blue can refer to a range of light blue to blue-green paint colors, and this easy update can bring southern charm to any home.
Midwest Sliding Glass Doors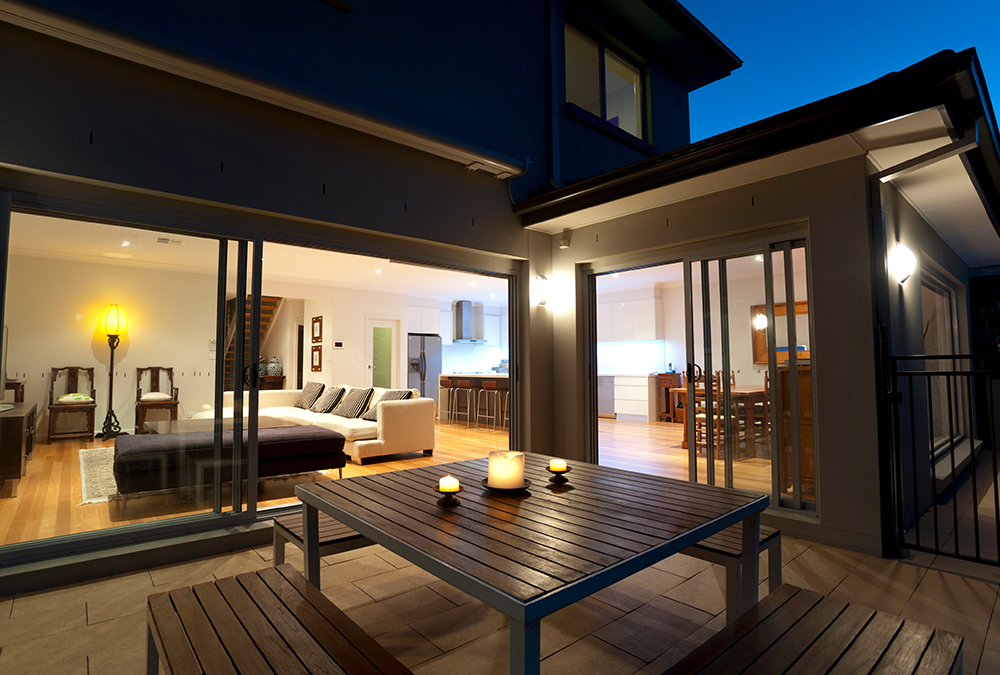 The midwest is trending toward floor-to-ceiling sliding glass doors that connect our indoor and outdoor worlds. While outdoor rooms are nothing new, entire walls of sliding glass allow homeowners to enjoy the seasons year-round. They go a long way toward brightening the mood of a space and literally open rooms up, making smaller areas feel more expansive and larger rooms feel enormous.
West Coast Exterior Color Palette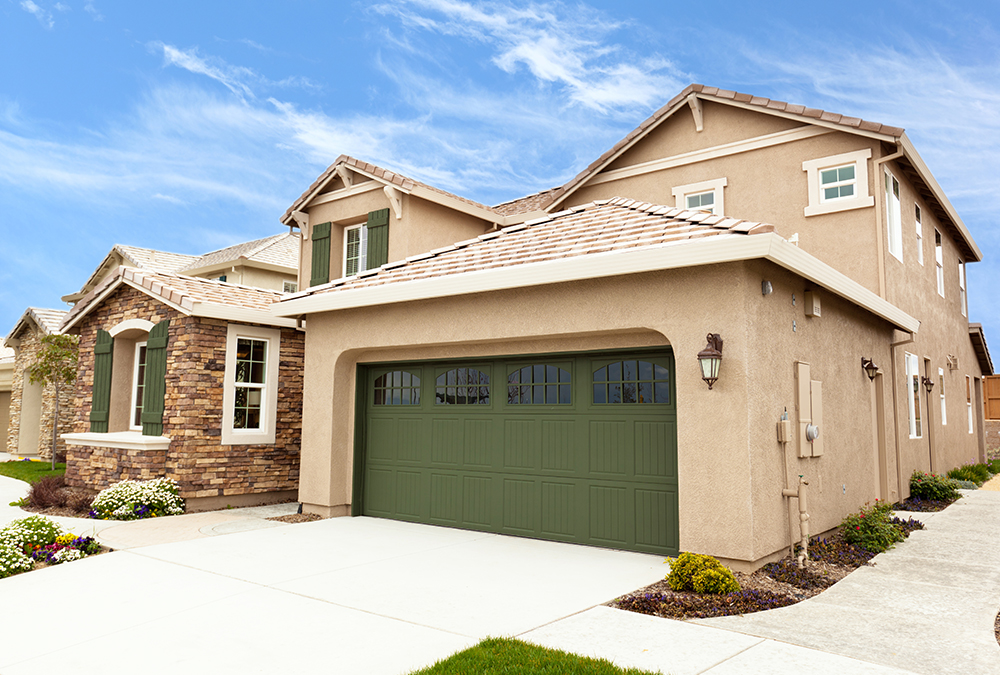 Inspired by colors found in nature, namely the mountains and the ocean, West Coast homeowners gravitate toward neutral browns, warm grays and cool blues when making exterior color palette choices. This muted palette lets the architecture of homes, ranging from traditional to contemporary, shine against the lush landscape of their surroundings.
East Coast Board & Batten Shutters
Board & batten is one of the oldest and most established shutter styles, so it's no surprise it's most commonly seen accenting traditional homes like the Cape Cod, Salt Box, Mission and French Country. Board & batten shutters can add instant rustic warmth to your exterior without overpowering it.
Canadian Dark Trim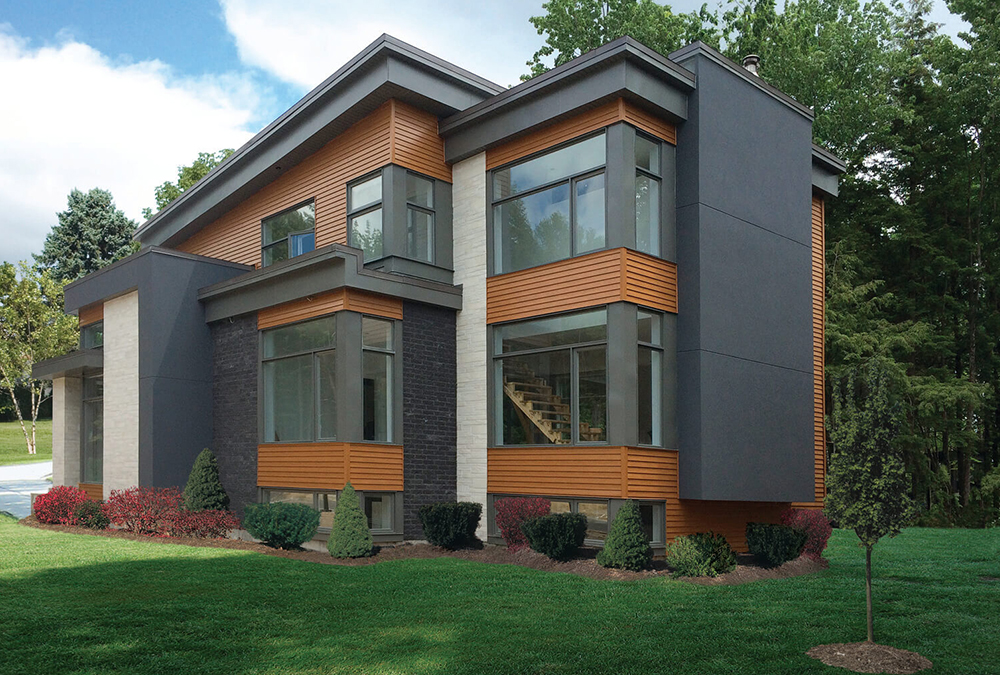 While trends do flow freely from coast to coast in the U.S., they also flow across borders. In Canada, dark gray, brown and even black trim around windows and doors adds elegance and frames neutral siding colors, without overpowering the exterior palette.
There's so much inspiration out there—from regional architectural and design influences to color trends. Keep them in mind when you're in exterior remodeling or refresh mode, and you can look forward to deeper, richer curb appeal.