Design With Weather: Introduce a Rain Chain
Raindrops fall by the thousands throughout the spring and even summer months, only to roll down the pitch of the roof, stream across the gutter, cascade through the downspout and finally puddle at the ground. The travel seems a bit mundane if you ask me. Fortunately, there is something you can do to make that journey seem a little more worthy of appreciation, and that is by replacing a ho-hum aluminum downspout with a beautiful copper rain chain.
What originated in Japan hundreds of years ago, the kusari doi, or "chain gutter," is a simple way to carry rain to the ground in an aesthetically pleasing manner. The Japanese have used these chains on temples and homes over the years with the sole purpose of embracing the beauty of a rain-filled day.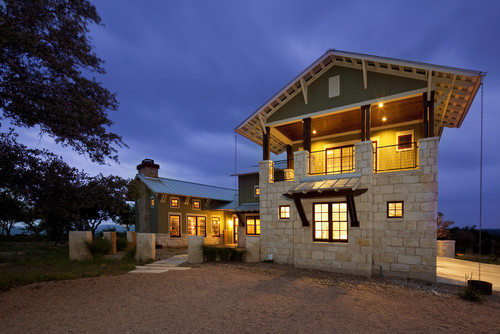 Only over the last couple decades have we begun to use these beautiful chains throughout the rest of the world, but it seems to be a progression that is quickly catching on.
It is common to see actual chains rather than decorative cups on taller homes, since a simple chain is less expensive than a long stack of cups.
A pair of rain chains is a nice addition to the front of this home and will surely catch the eye of anyone who visits.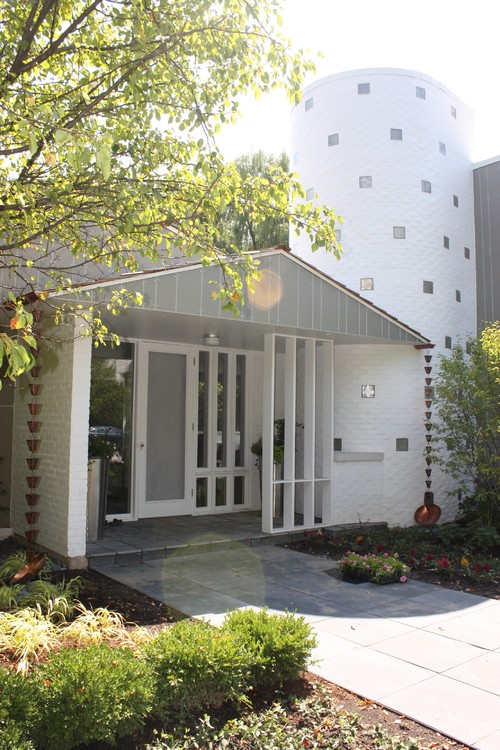 When it's sunny, a strand of ornamental copper vessels enhances the beauty and warmth of this outdoor cooking space. When it's rainy, it takes on a welcoming, song-like trickle.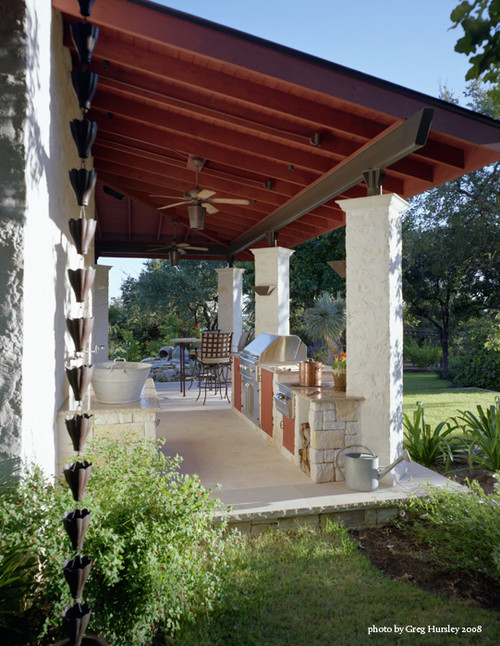 If you're going to go through the trouble of removing your downspouts to replace them with a rain chain, you might as well take it to the next level and enhance the area where the rain settles. Some stacked rocks or a ceramic pot with a hole drilled through the bottom looks great and helps the rain make its way into the ground.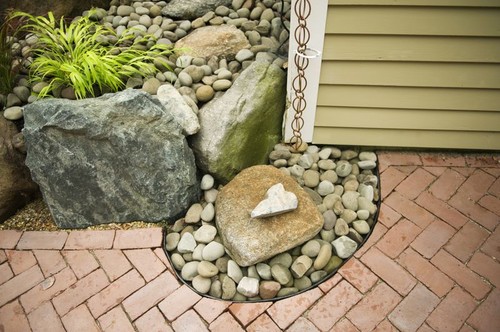 Although a metal chain hanging from the roof has potential to look rather industrial, this exterior seems to embrace the rugged feel quite well with the help of the various metals used in throughout the architecture.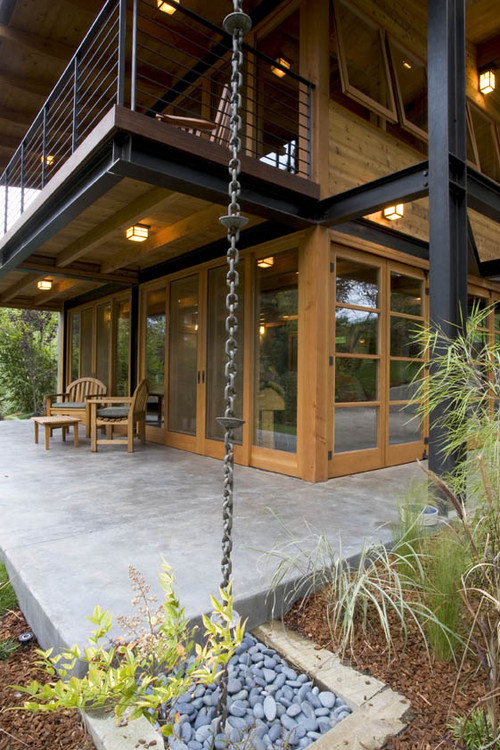 A column that hangs into a yard rather than off to the side of the house seems less out of place with the use of a defined area to catch the water.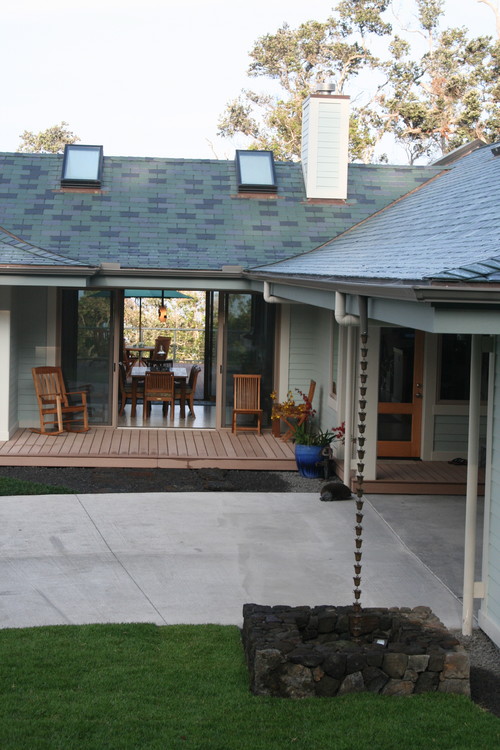 Have you seen rain chains at the store lately? What are your thoughts? If you haven't been able to find them, there are a few great online resources:
How do you design for your weather? Please tell us below!
Houzz Related Links: