Decking Out Your Door for the Holidays
Outdoor entryways are a blank canvas for making a statement and celebrating the season. Whether you compete with the Griswolds or take a more subtle approach, your front door is an important part of your festive décor — providing a glimpse into the holiday style of your home.
Here are three simple and budget-friendly style inspirations for decking out your door.
1) Whimsical Wonderland
This look is perfect for the statement maker who loves pops of color and a twist on classic holiday designs. Mix and match patterns with non-traditional hues, such as pink, purple and blue. Have fun with recognizable shapes and characters, like the Grinch, a snowman or Santa Claus.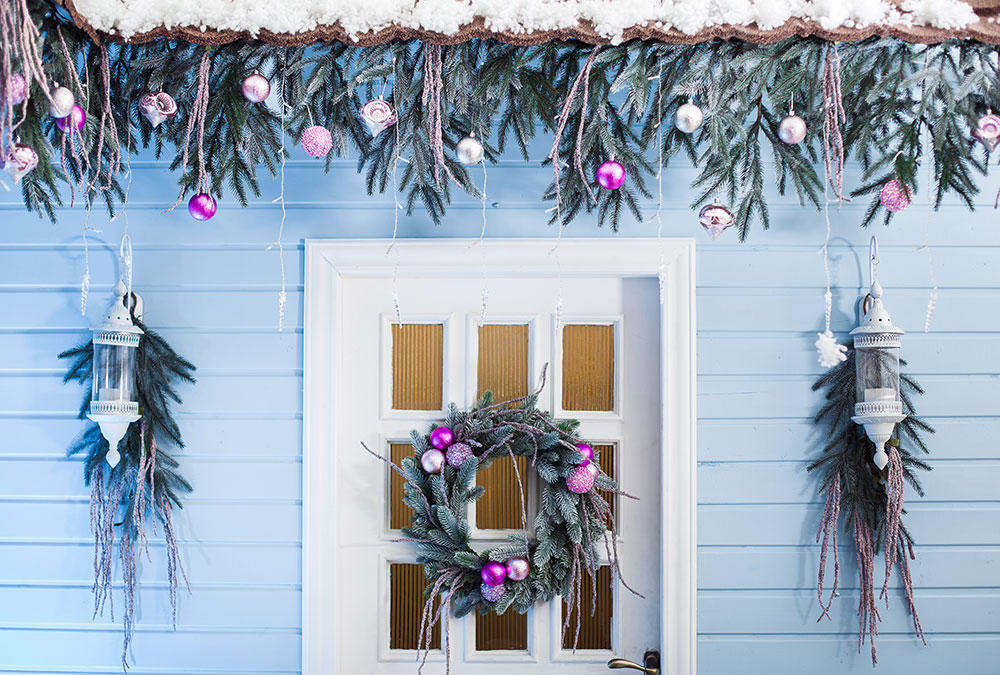 Design tip: Recycle your door décor throughout the year by switching out seasonal design elements such as sleigh bells, Easter eggs, summer florals and fall leaves.
2) Holiday Classic
Nothing says home for the holidays like holly, ribbons and evergreen foliage. This type of decoration in a classic red and green color scheme, works for every home and never goes out of style.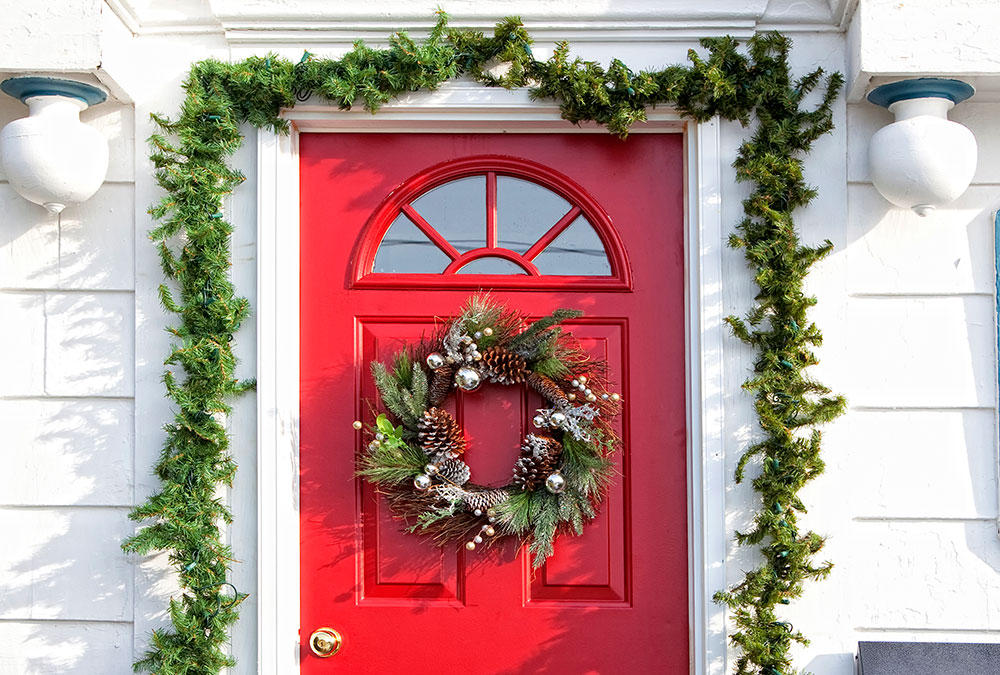 Design tip: Incorporate classic pieces such as ice skates, Christmas tree decorations and nutcrackers to add a personal touch to your "Norman Rockwell" look.
3) Modern Minimalist
This sophisticated design uses neutral colors and metallics, such as white, silver, grey and gold, as well as monochromatic palettes. Simple geometric shapes, like stars, spheres and snowflakes keep the overall aesthetic clean and sharp.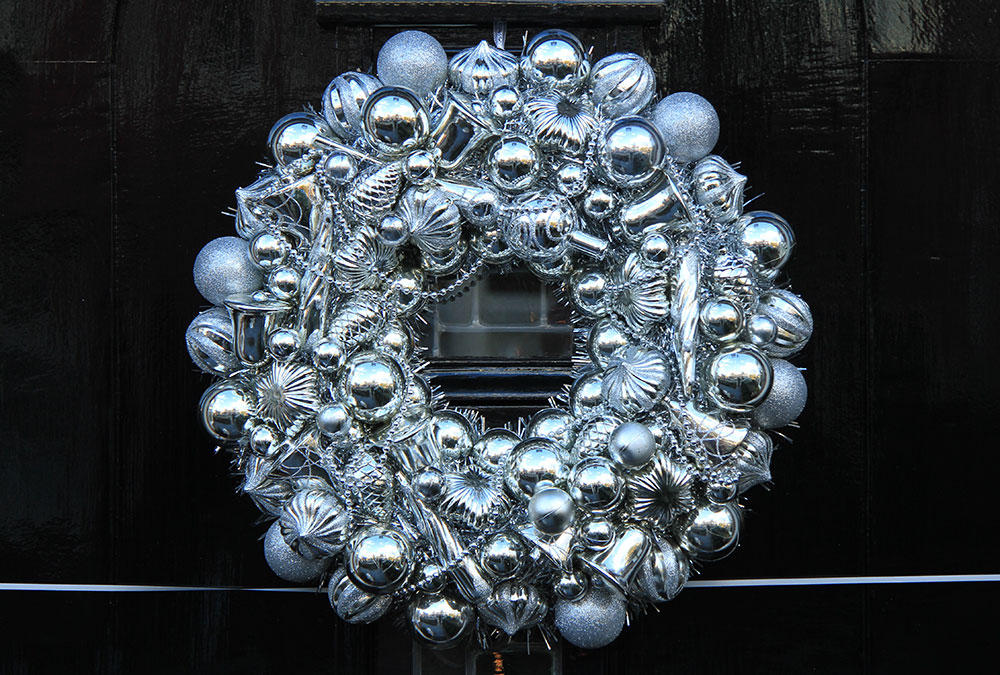 Design tip: While simple in concept, this approach can make a bold statement. Make sure the overall design is balanced and keep the surrounding décor subtle to maintain the modern look.
No matter what your style, front door decorations are a fun way to share the joy of the holiday season with your neighbors. Complete the look with a DIY winter door mat, get your printable designs and instructions here.
Let the home style tips come to you.