Bring on the Bold: Introduce Your Walkway to the Neighborhood
The walkway to your front door. The path that winds through your backyard garden. While all roads may not, in fact, lead home, you can take advantage of the pathways that do and use well-thought-out design to express your personal style.
In this article we'll share some aesthetically pleasing ideas to update your walkway with cues that add curb appeal, personality and, ultimately, market value.
Go with gravel.
For a stage-setting transition that showcases an array of home styles and bold and neutral colors alike, gravel simply rocks. From a cost and labor perspective, it's easier on the budget compared to other materials like asphalt and is far easier to maintain. Plus, you can shape your path to organically meander around any space. And for a natural front yard drainage solution, it's hard to beat.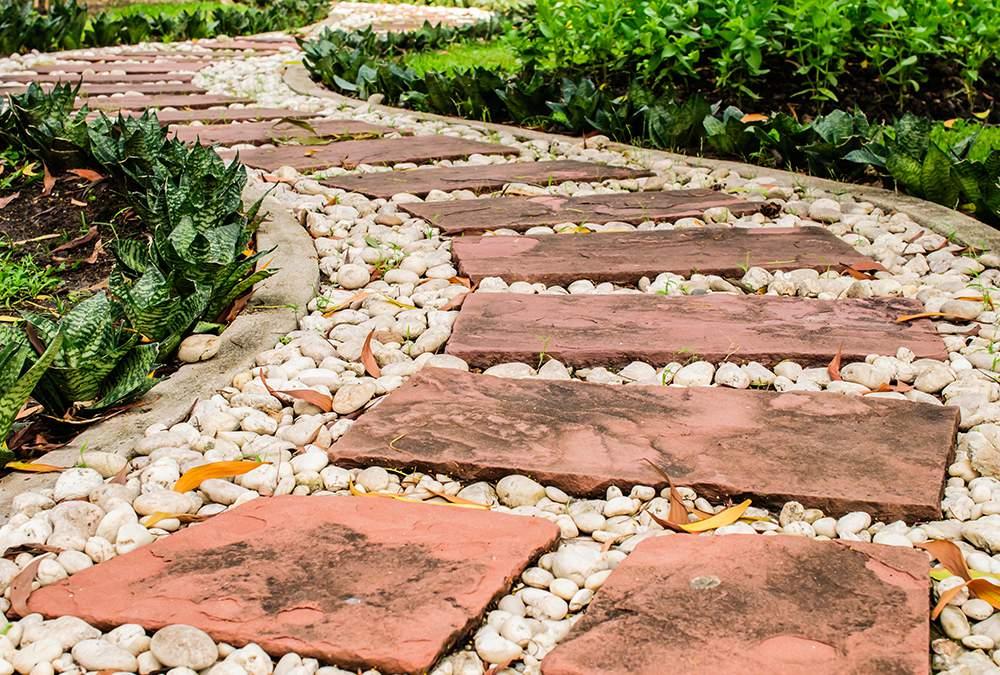 To create your gravel walkway, outline a path with a lawn hose and fill with gravel or other small rocks to create your own texture. To keep weeds from revealing themselves, consider laying some landscape fabric over the densely packed base before filling in with gravel. For step-by-step instructions, check out this walkway tutorial from Houzz.
Connect it all with flowers.
Complement exterior colors by making flowers a main feature around and along your walkway. Make neutral exterior colors pop with boldly hued flowers like autumn sun coneflowers or curly leaf sea kale. Vary the colors in your floral arrangement. Add wispy, whimsical grasses—zebra grass and black fountain grass are interesting choices—to soften bolder exterior expressions.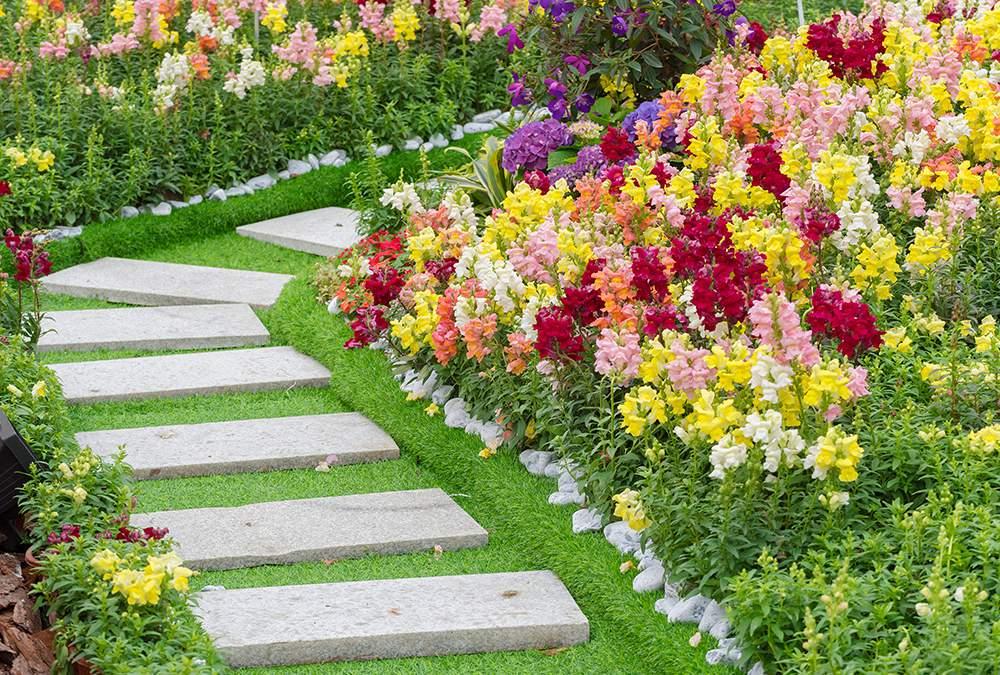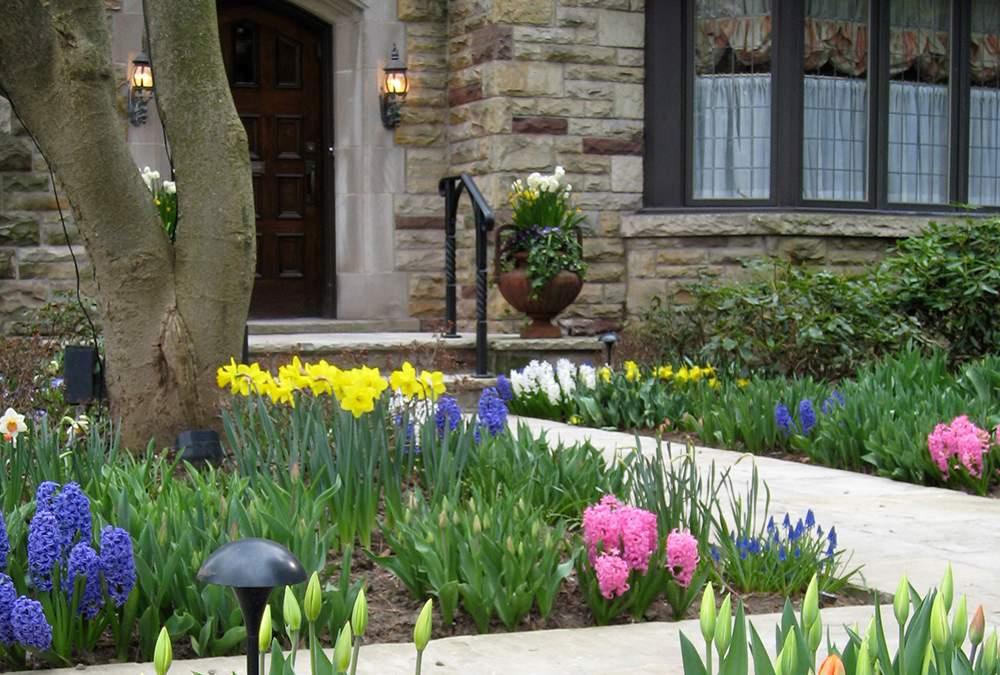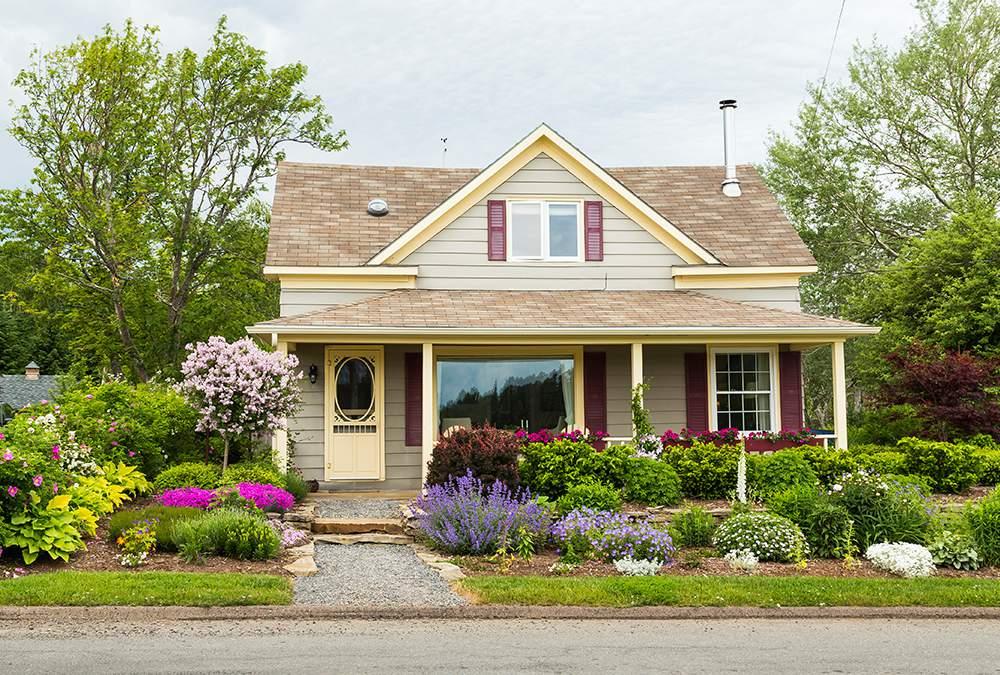 When evaluating plants to enhance your garden path, consider the width and the flow of your walkway. Bigger, bolder plants add life to wider walkways. More understated flora work well with narrower ones, guiding your guests' feet (and eyes) directly to your home.
Get additional insight from your local home improvement store or nursery pros. They're a great source for answers to questions like "How do I keep my garden path gorgeous (and alive)?"
Here's a colorful idea from Lowe's to get you started.
Illuminate your curb appeal.
Upgrade your lighting to give your exterior an instant, welcoming facelift.
Pretty up your path. Add solar lights to your entrance path or alongside your front steps to lead visitors or prospective buyers.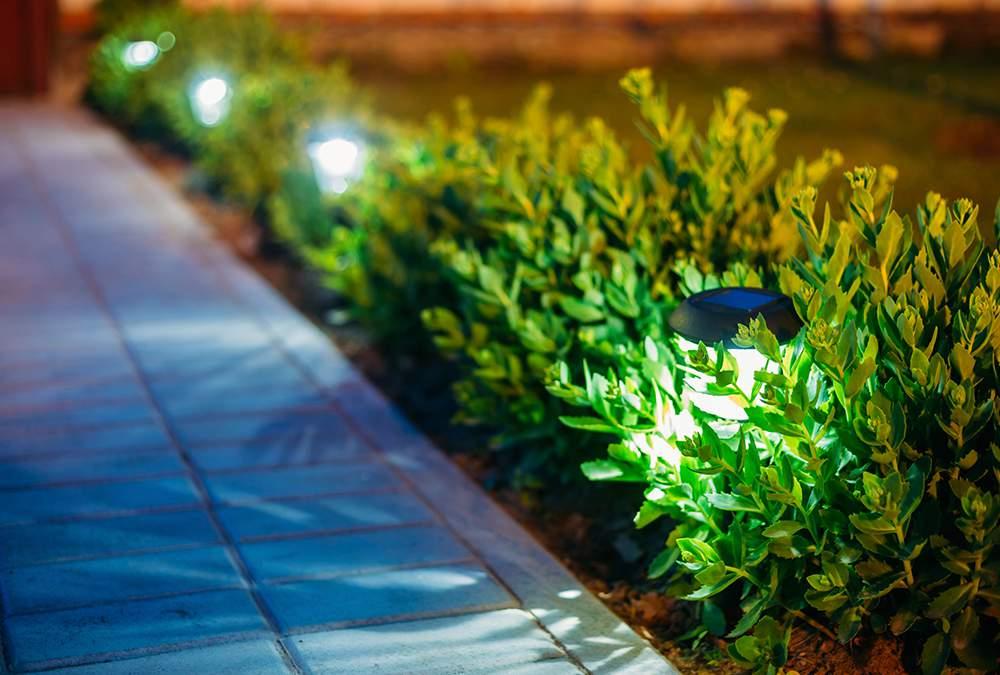 Match your voltage to your landscaping.

Just as you would do with your floral arrangements, consider the size and width of your walkway when choosing your lights. Make sure they don't overwhelm and are relatively low-voltage, slightly dim, and downward-facing to beautifully light the way.

Walk away from the catwalk.

To keep from inadvertently creating the look of a fashion show runway, avoid installing lighting in a straight line, on a straight path.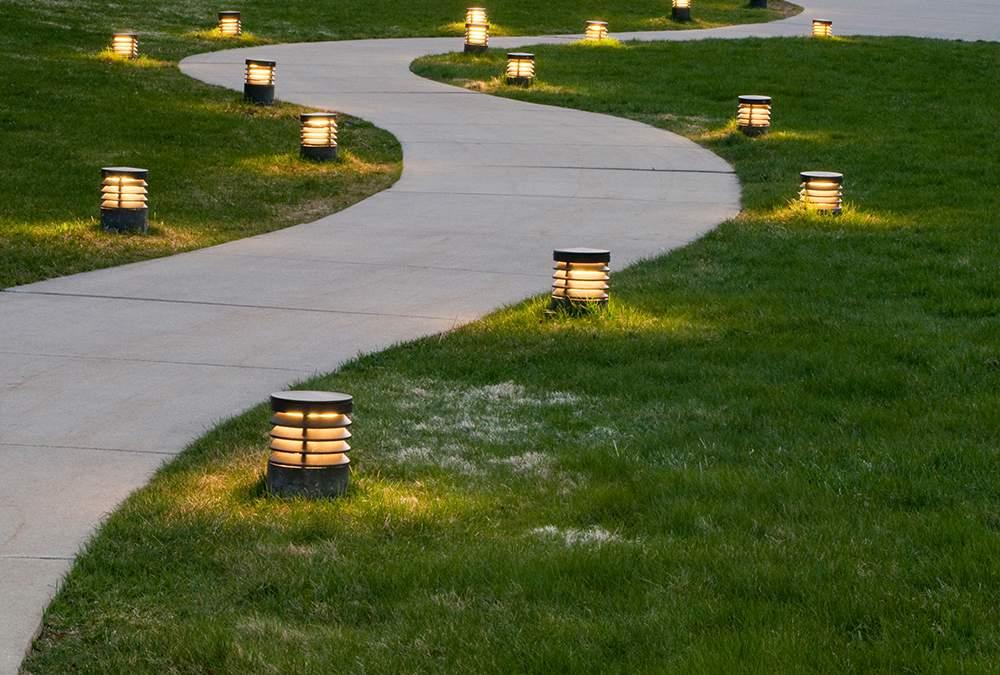 Don't light up your electricity bill.

Save power during the day by putting your walkway lighting on a timer.