Bring on the Bold: Easy Updates for a Fantastic Front Door
Bold changes bring even bolder results. The experts at LiveAbode™ have analyzed countless design trends to bring you the best in exterior design. In this article, we focus on entrances. Check back next month for a peek at our design picks for adding the ultimate in curb appeal.
Focus on front doors. Start fresh (and striking) with a brand new door. This project also has a great return on investment. We love the stylish sustainability of designs from Neoporte Modern Door. If replacing your door falls outside your home improvement budget, add a fresh coat of paint. More homeowners are taking their "dated" doors and making them modern again. Think of the door styles of the 50s and 60s with a fresh coat of paint in a bold, trendy color. Just as you incorporate new colors in your wardrobe, you can add these trending colors to your home. This year, nature-inspired hues for the home are hot—blending greens and blues with warm neutrals—and this is the perfect place to start. Or, make a statement with a bold choice of your own.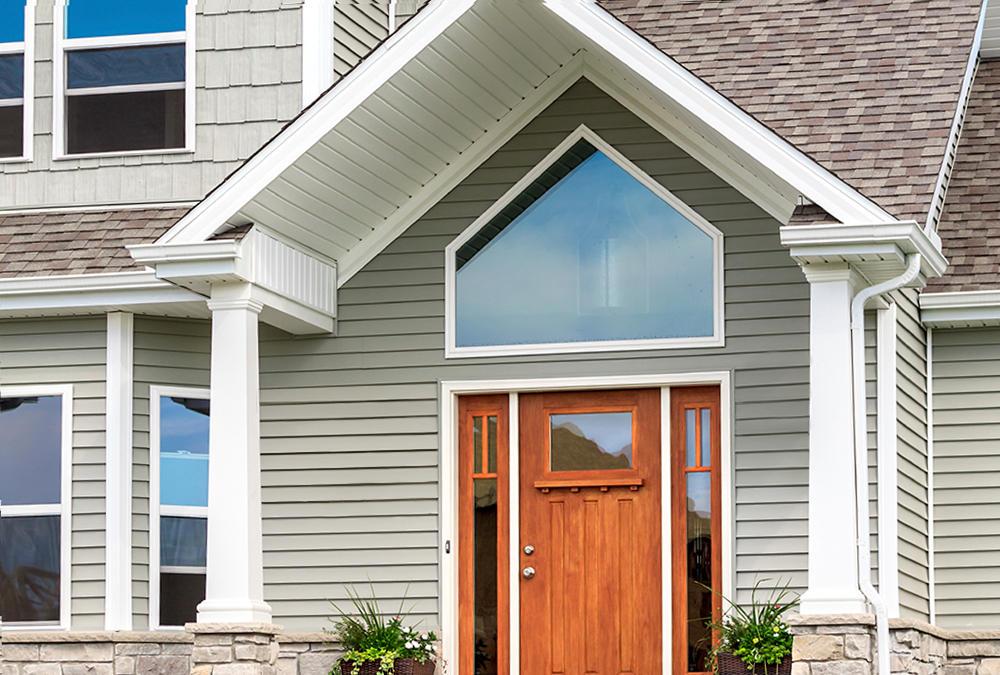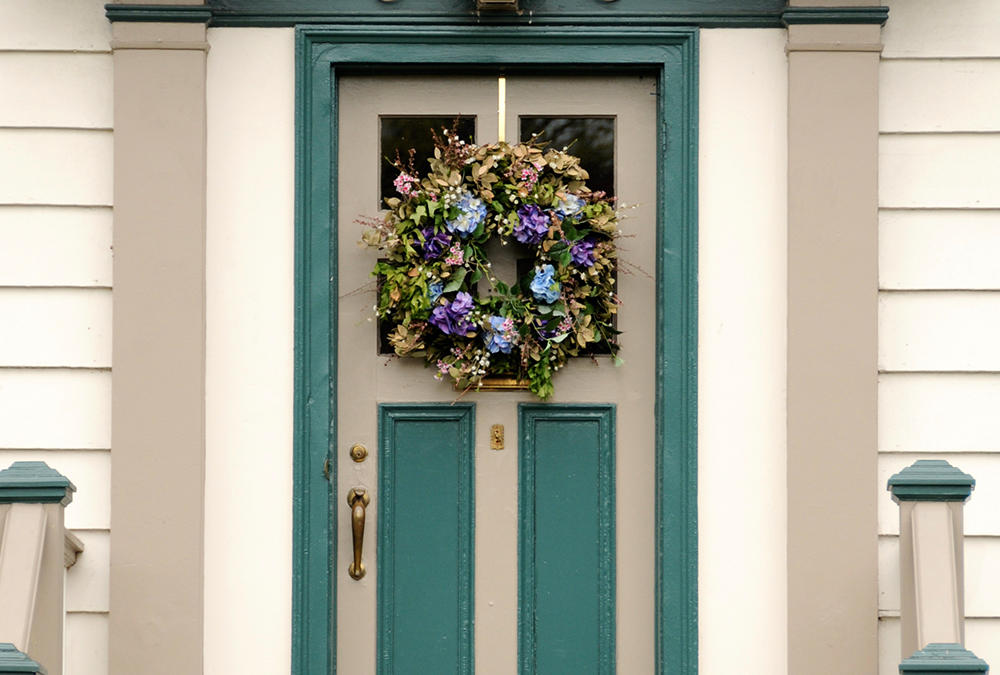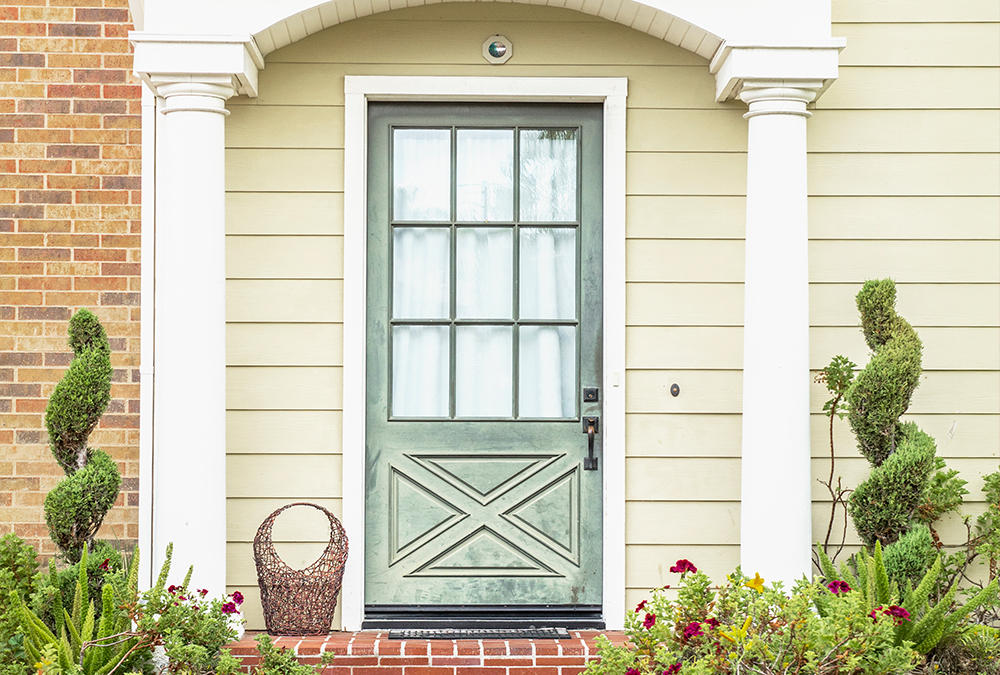 If you have a classic style, a red door can have the same effect as a bold red lipstick—the right shade is wearable on practically everyone. Or surprise and delight yourself with an emerald green or turquoise hue. Have fun taking risks, and don't be afraid to play with color.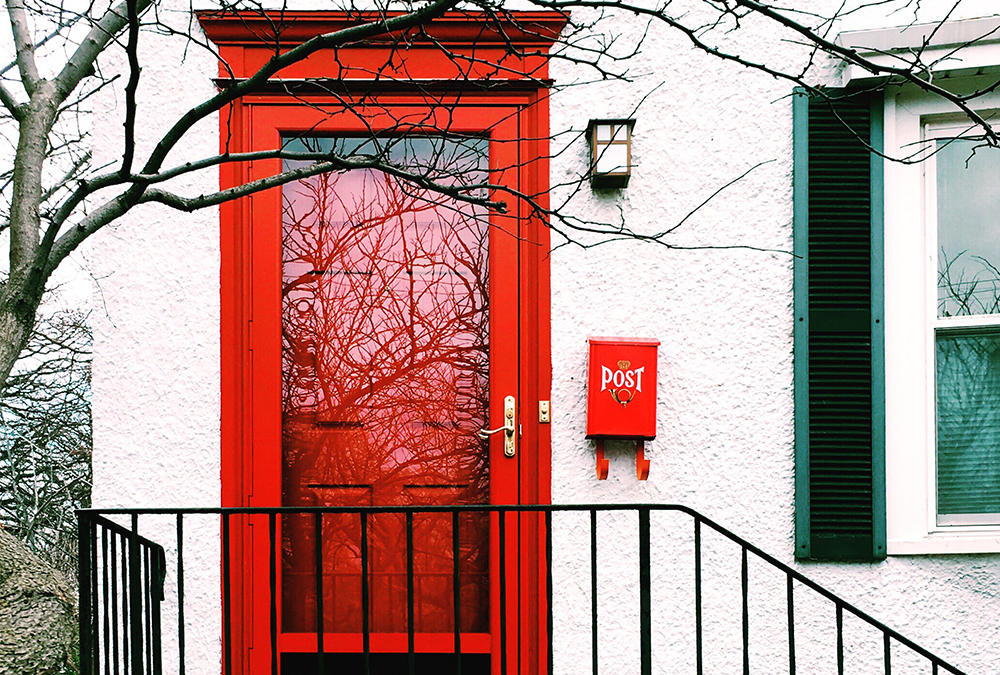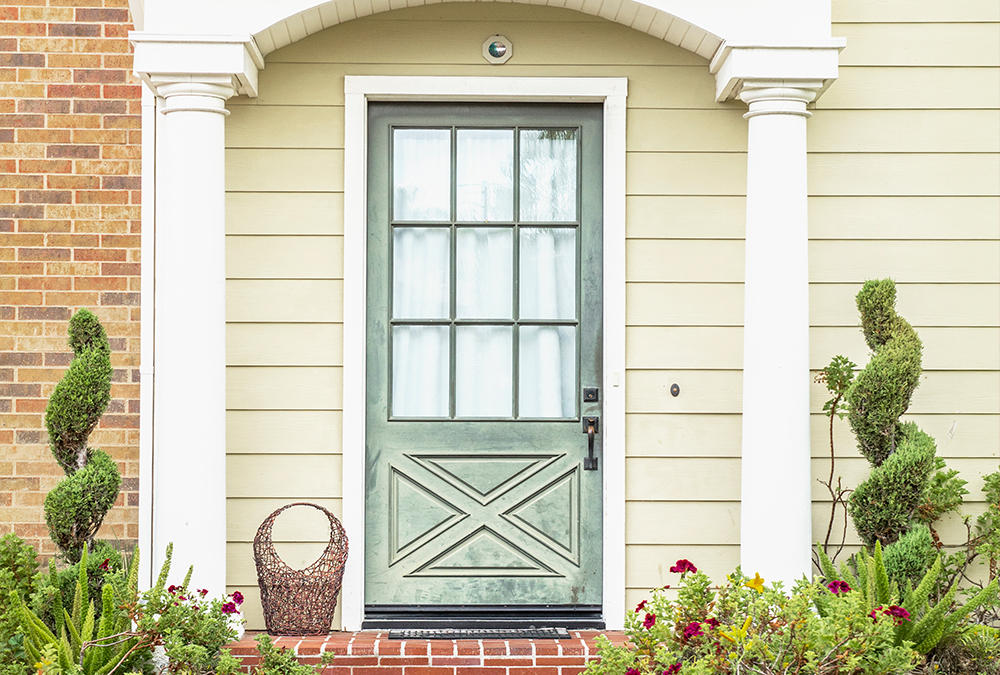 Take inspiration from the runway, with trends seen during Spring Fashion Week. Make a bright statement with orange (it really IS the new black), as seen in collections from Michael Kors and Prabal Gurung.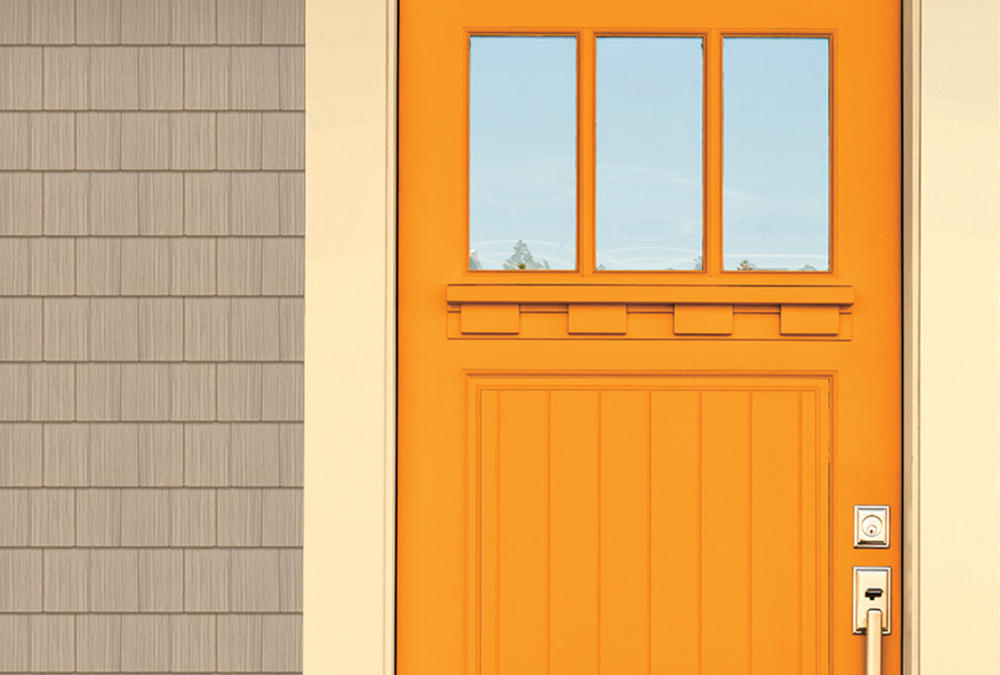 Count on numbers. House numbers may be a necessity, but they don't have to be boring. They can add an inexpensive pop of design to your home's exterior. And they're available in all shapes, sizes and materials. Modern number styles are trending now, but don't let that limit your creativity.
Feeling artsy? Try hand-painted tiles. Sleek and modern? Polished pewter is your style. And hammered, aged bronze brings a touch of elegance. Or, take it to the next level by using a piece of wood and mounting your house numbers. Minor details can create the biggest impact.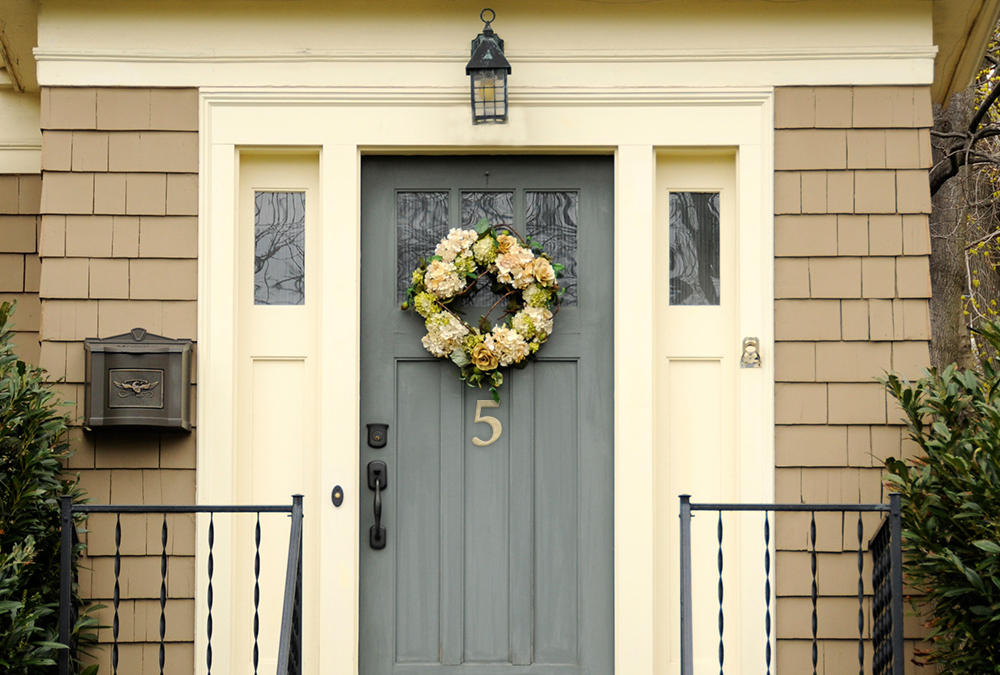 Don't forget the font and size—from scroll styles to sans serif, your digits can convey styles from Art Deco to Arts and Crafts. Adding distinction to your house numbers does more than convey character, it turns your address into a work of art.
Who's there? Personality. Separate your door from the blah crowd with a door knocker in an unexpected shape.
A pineapple, which traditionally symbolizes "welcome," sends a warm message to visitors. An anchor signifies stability and strength.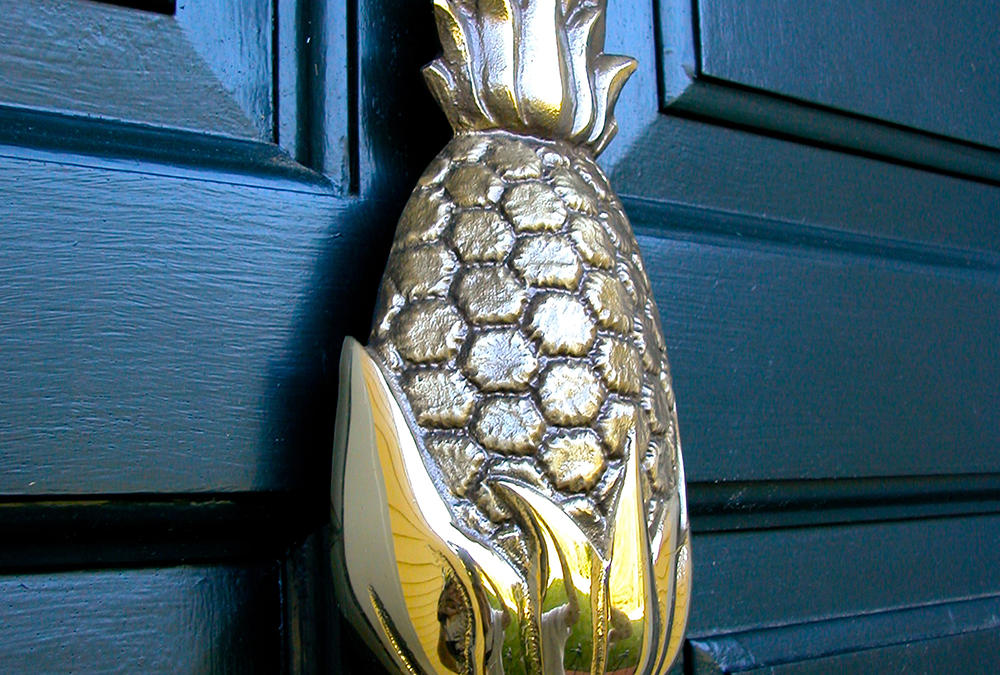 Want to take a walk on the wild side? Try a delicate dragonfly, a classic lion or a sly-looking fox.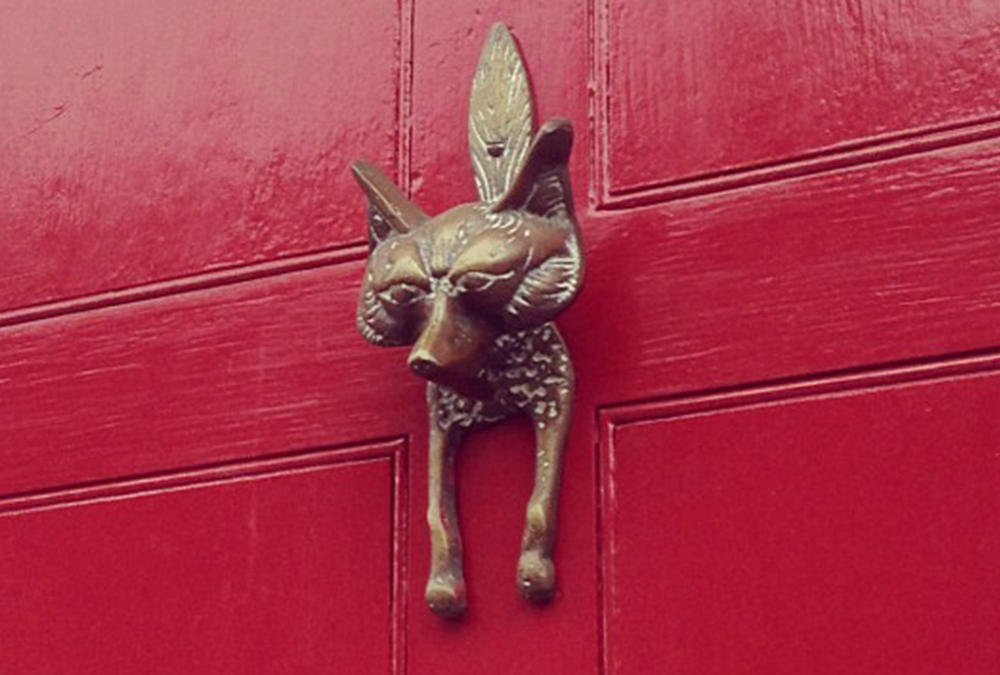 Distinctive shapes can be a great conversation starter for your guests. Add some French flair with a fleur de lis or a contemporary twist with a starburst.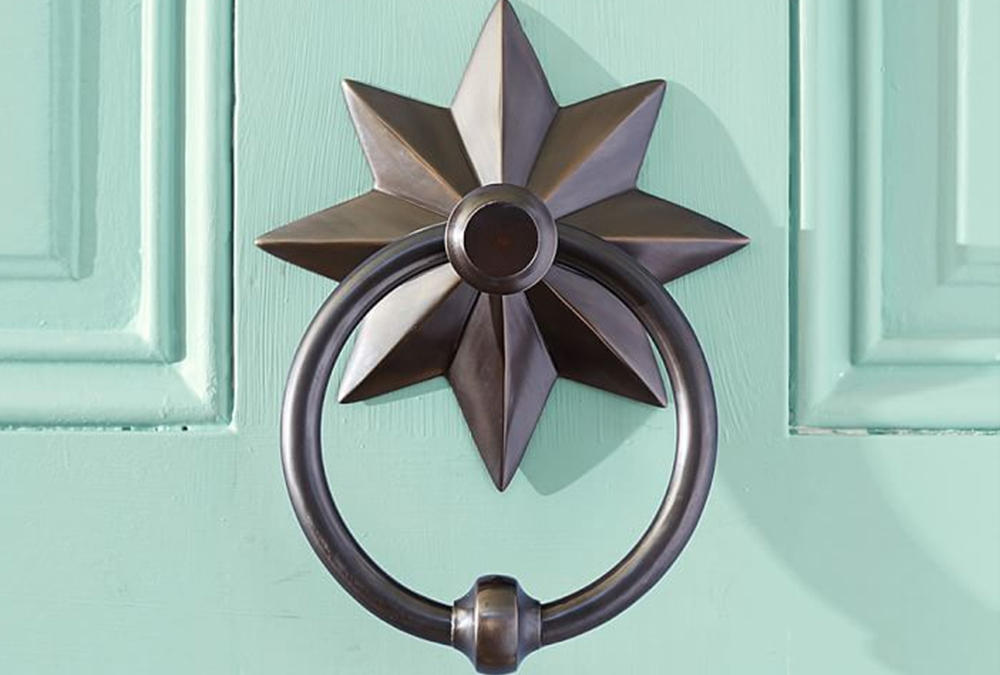 Have an idea for your door? Let us know! And check back next month for our bold take on curb appeal.
Let the home style tips come to you.