How To Add Exterior Warmth With A Fire Pit
In the world of outdoor living, fire pits are hot. This popularity is owed to their multiple functions as year-round gathering spaces for friends and family, and to their exterior-enhancing design features.
Whether as a built-in element of newly constructed homes, or an addition to a small backyard or deck, fire pits come in many forms. Here are some tips on how to use them in large-yard, small-yard and townhome patio settings.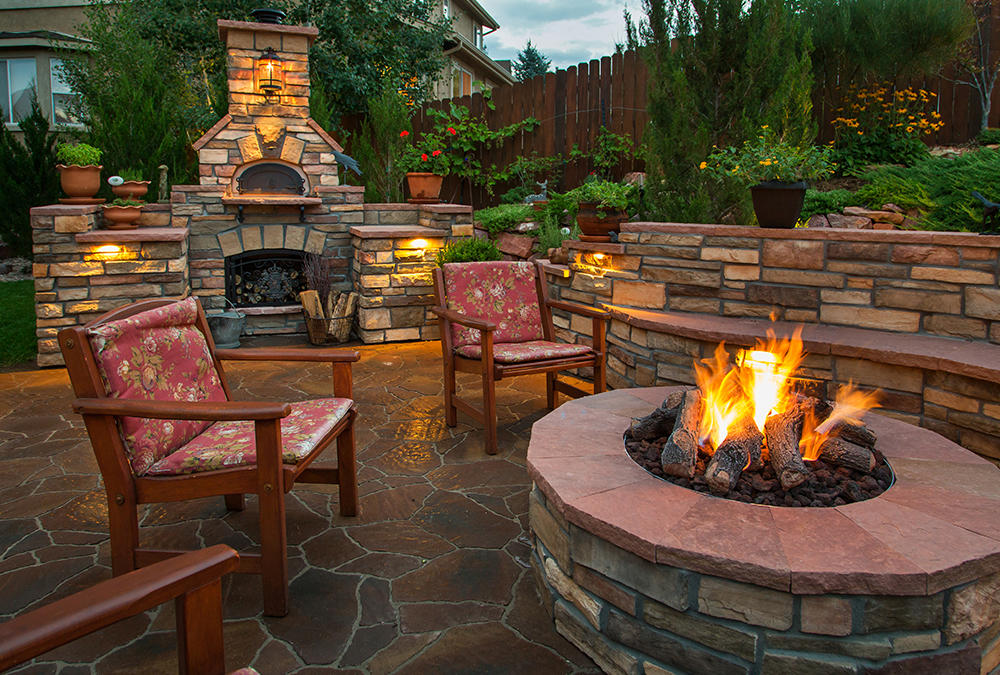 Planning your fire pit
Your first and most important step: check with your HOA regarding any fire pit-building rules and restrictions. Also become familiar with city or county building codes, which you can get from your local fire department.
Once you know it's okay to build, keep at least 10 feet of space between your fire pit and your home, as well as any trees, tree limbs or power lines you may have on or near your property.
Keep away from septic tanks, wellheads and property lines.
Include room for seating when you estimate your fire pit area.
Make sure the area you're mapping out for your fire pit is completely flat.
If you're creating a new fire pit as part of a remodel, make sure your stone type and color match the style of your patio.
GAS-BURNING SAFETY TIP: If you prefer a gas-burning fire pit to the wood-burning kind, make sure the gas line is installed correctly by using the services of a licensed plumbing contractor.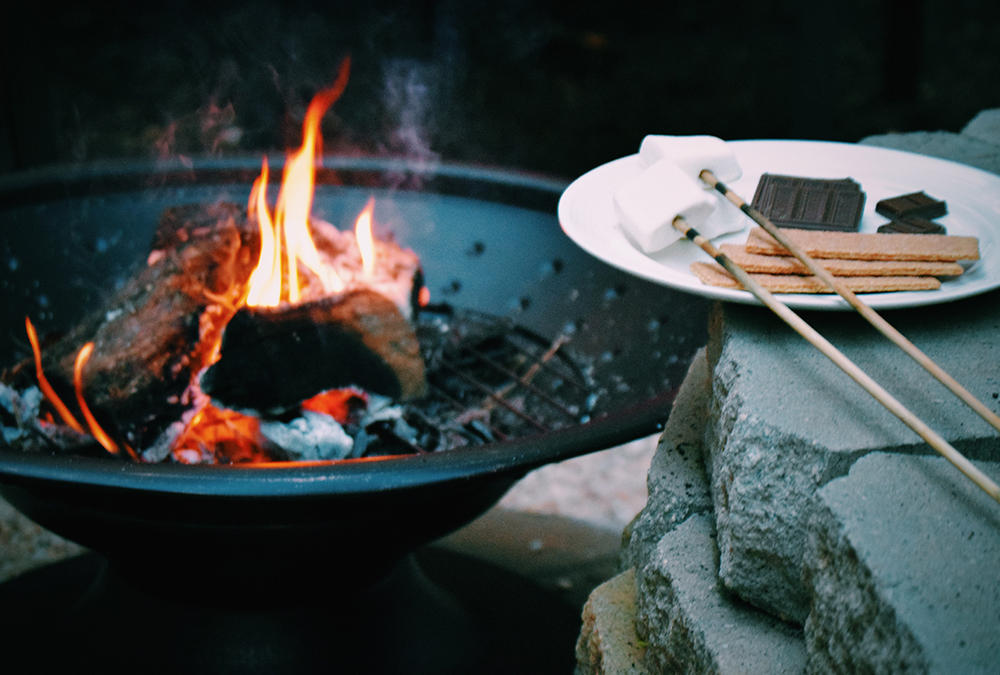 Consider your outdoor space.
Large yards
With more space to work with, designate the area further from your house to create a cozy getaway space. Be sure your seating area is large enough for guests to move their chairs away from the fire if they get to hot.
Once you establish where to build your fire pit, it's time to get started. You can put together a basic one using a ring of blocks over a paved base made up of layers of gravel and sand. This video will show you how to tackle this fun DIY project.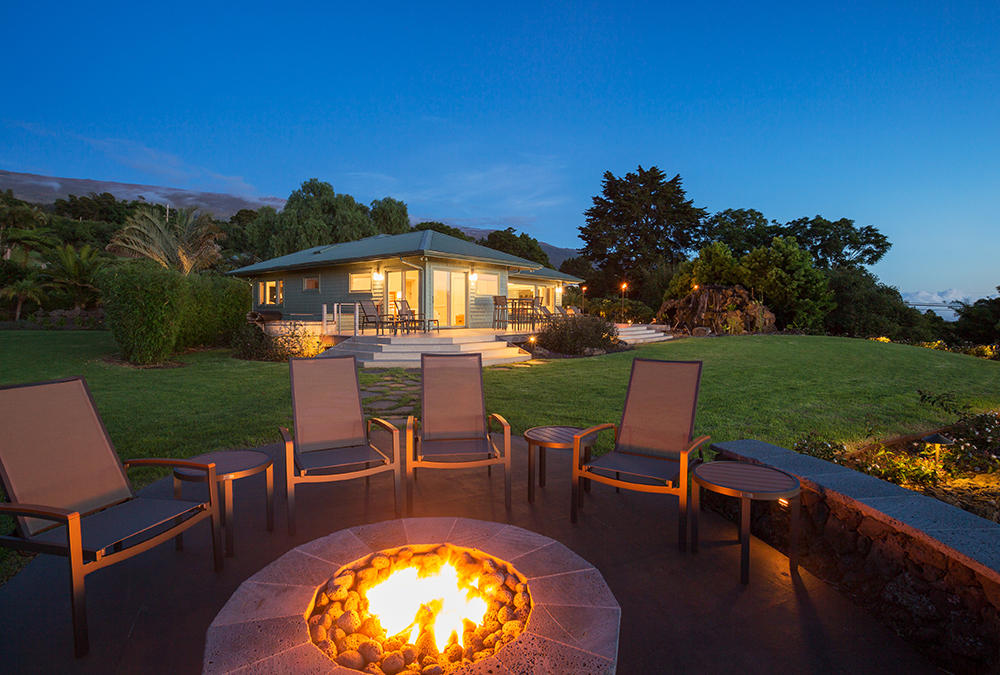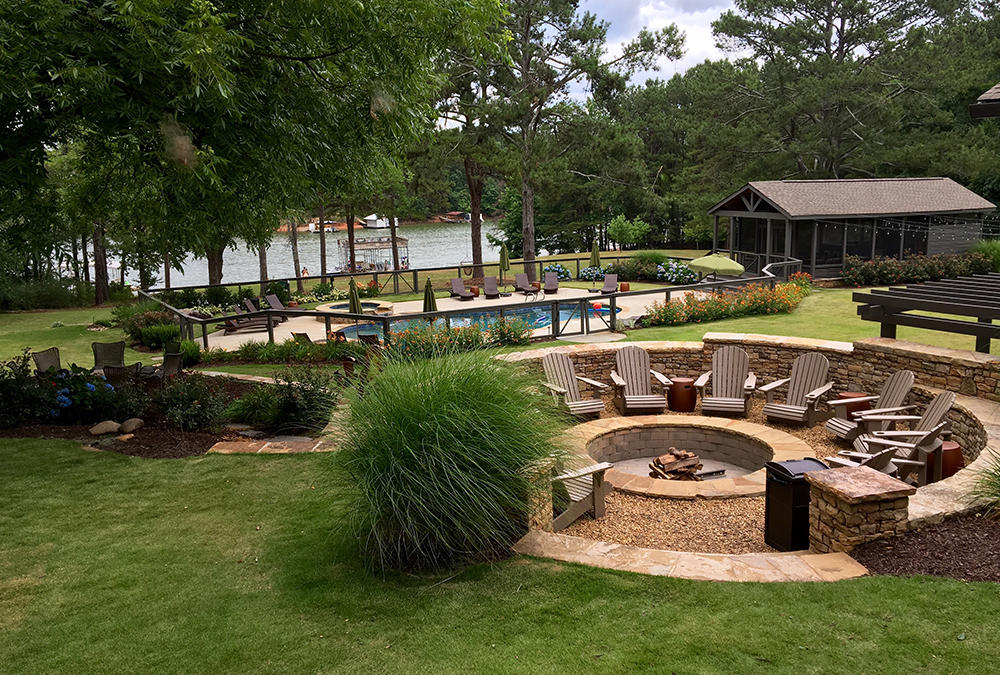 Small yards
If you're short on the acreage or resources needed for a built-in fire pit, the store-bought variety makes an ideal portable centerpiece. This type of fire pit comes in every style from copper finish bowls to faux slate mantels to modern rectangular concrete.  For the lighter-weight kind, store in your garage or in a corner of your patio when not in use to free up yard space.
SAFETY RULE OF THUMB: Most fire pits have legs or are in the form of a table. Just make sure the heated area is several feet off the ground and away from wooden decks or other flammable areas.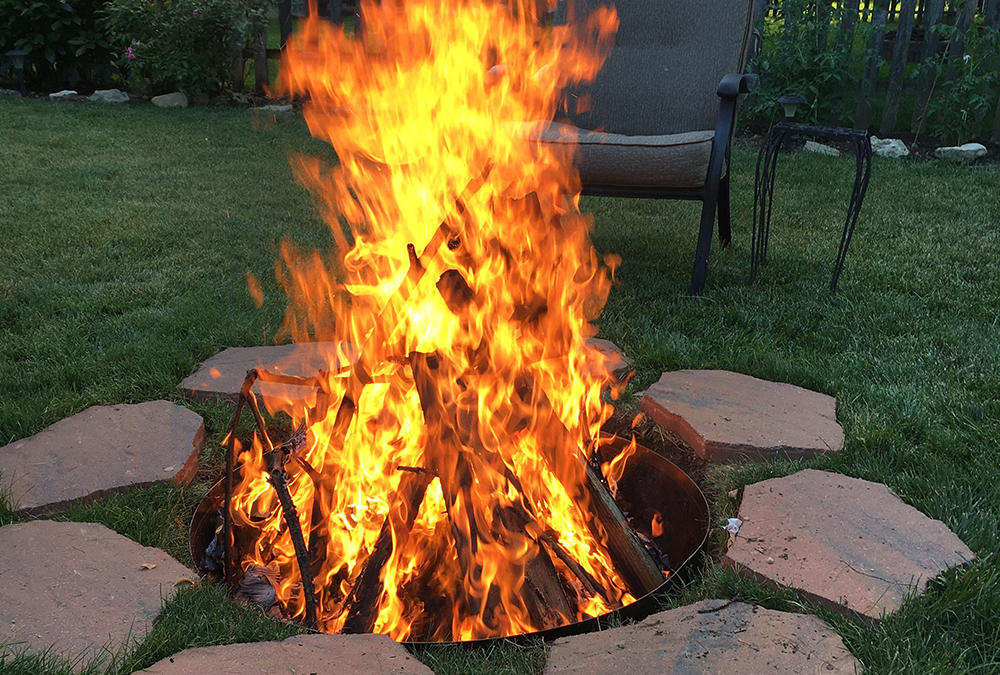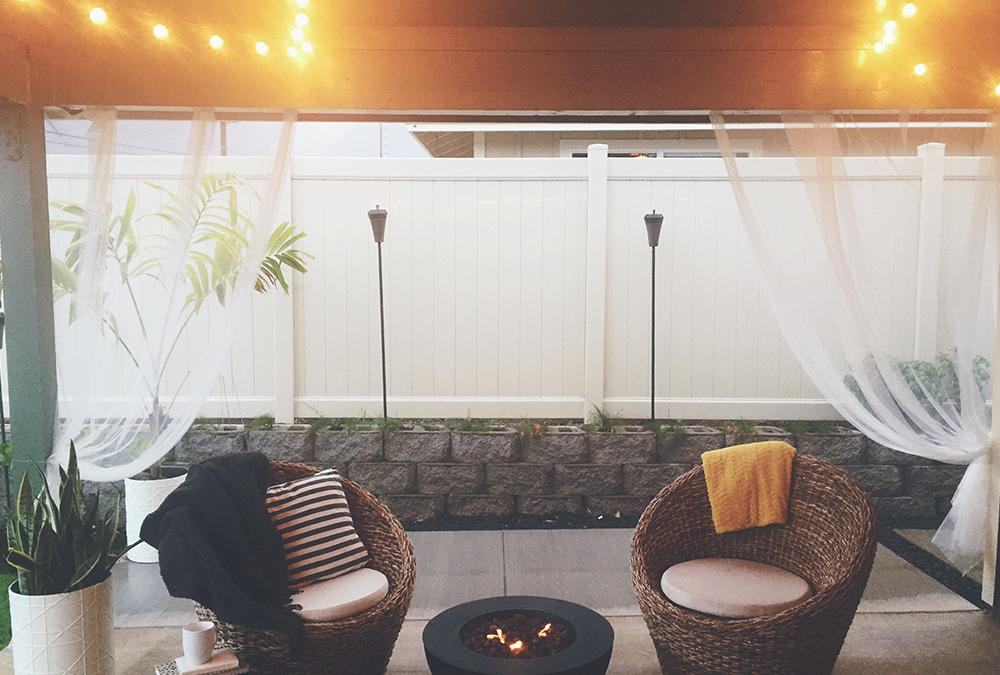 Townhomes with limited outdoor space
A chimenea is a great solution for areas that leave little-to-no yard space.  Shaped like a light bulb, wood-burning or gas-powered chimeneas come in a variety of materials, including cast steel, aluminum and terra cotta clay. They emit just enough heat to make chilly nights outdoors cozier. When equipped with a grill, your chimenea can double as a handy outdoor cooking tool for everything from burgers to shish kebabs to pizza.
Whether you ultimately decide on a built-in or DIY fire pit, portable fire bowl or chimenea, you'll end up with a natural focal point for the back portion of your exterior, adding immediate value and long-lasting memories.
The social character of fire pits makes them natural gathering spaces. For ideas on planning the perfect fall get-together, take a look at our fall entertaining article.
Let the home style tips come to you.