Achieve the Look: Coastal Design
If the summer months have you dreaming of beachy color palettes and sun-bathed rooms, you're not alone! Coastal design is one of the fastest growing design styles — and its influence reaches far beyond homes on the shore.
While there are variations of coastal style, from mediterranean to tropical-inspired looks, American Coastal, which originated with the east coast cottages, has really captured our hearts this season. Whether you are ready to undertake a bigger project, or you're just looking to add some coastal vibes to your space — there are lots of ways you can take inspiration from this trendy design style.
Color Inspiration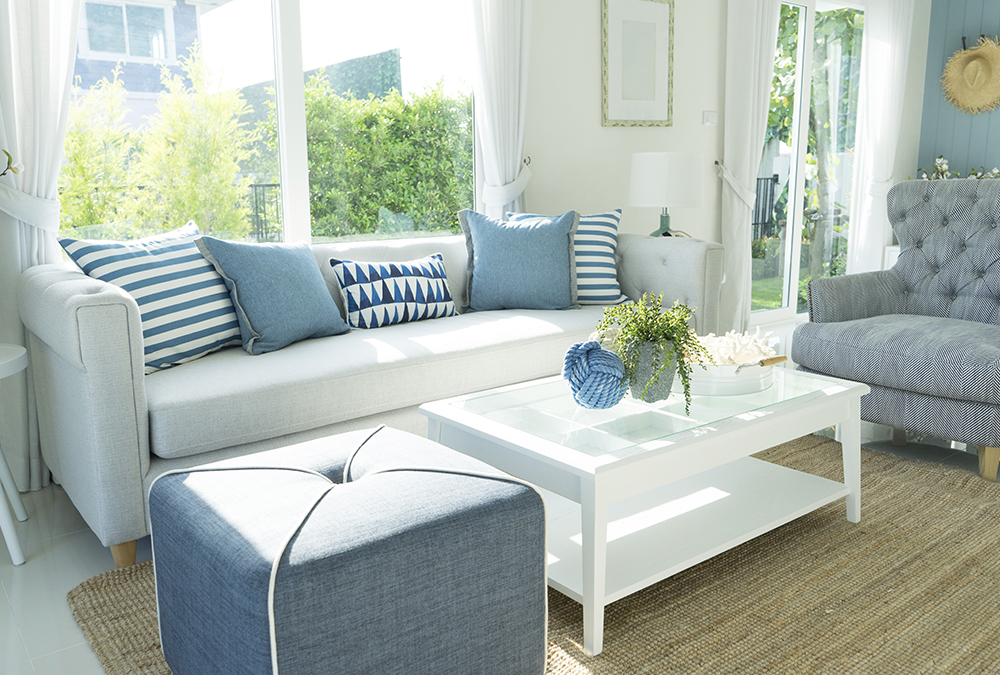 A light, neutral color palette is a key component to achieving a coastal style in your home. White is the predominant color, with accents taking their inspiration from the hues of the ocean, sand and sky. Pops of blue add vibrancy still maintaining the overall coastal palette.
You can also extend your color palette to your exterior, if you're willing to invest more in this style. To really capture a beach home, consider crisp white or a pastel shade for the exterior of your home. Unpainted shake or board & batten siding, such as Celect Canvas, can be customized with hundreds of light paint shades, from mint to peach.
Natural Light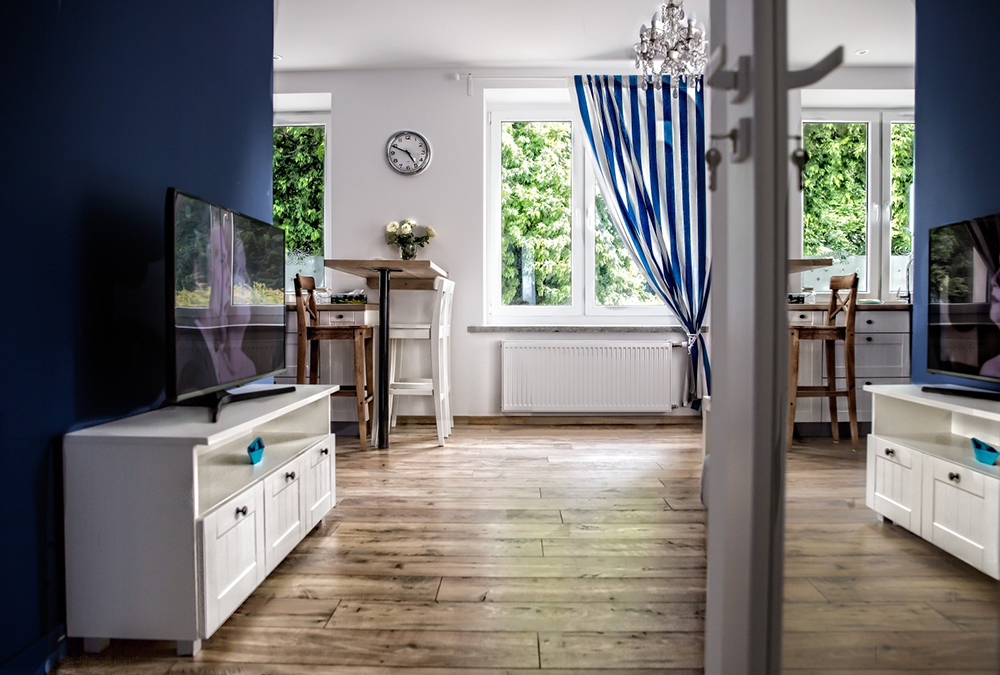 Bright, open spaces with window treatments that let in as much natural light as possible will help create a relaxed, beach cottage atmosphere. Look for natural fiber blinds and sheer panels give an airy feel to your space, while also offering privacy.
Shiplap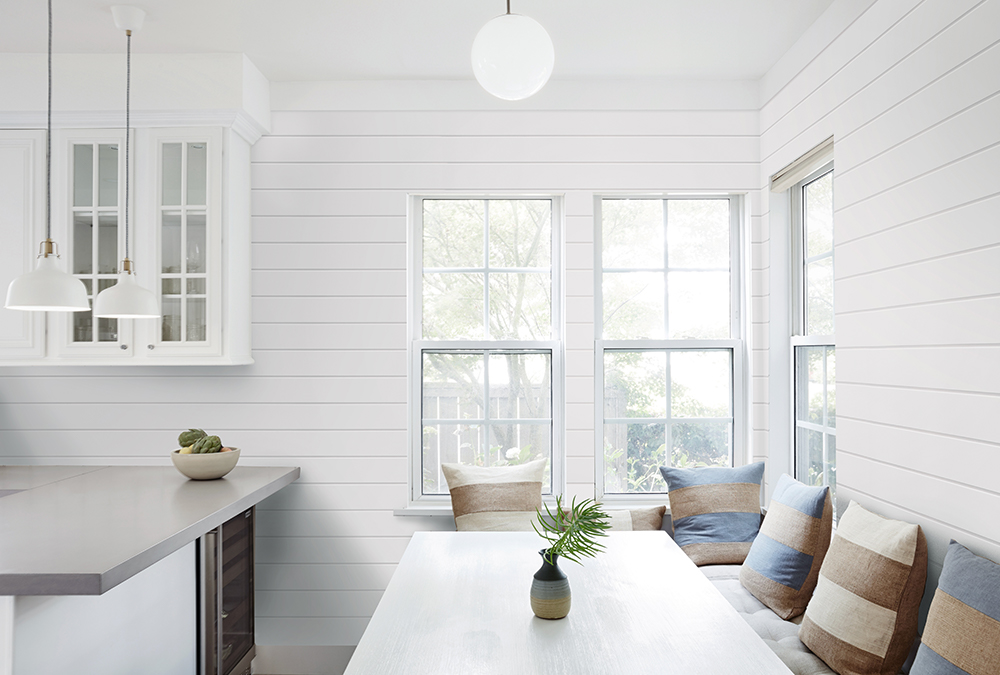 One of the best ways to achieve the coastal look is with white shiplap accent walls. PVC shiplap is easy to install and has multiple applications inside and outside your home, due to its resistance to moisture.
Consider using it as a kitchen backsplash, on the walls of your mudroom or entranceway, or in the bathroom to frame a standalone tub. Shiplap can also be used on the porch ceiling, extending your coastal style outdoors.
Natural Textures & Wood Finishes
When selecting furniture, textiles or window treatments, think natural. Wood pieces and accents should be light-colored, distressed or painted white. Choose natural fibers such as cotton, linen, jute and sisal when selecting your couch covers, blankets, rugs and throw pillows.
Whether you decide to outfit your home with crab and seashell-themed decorations, or keep a minimalist aesthetic, the coastal style is a versatile look that can be achieved for virtually any home.
Let the home style tips come to you.