10 Tips For Sprucing Up Your Home Office
Like much of the world, the LiveAbode team is now working from home. In an effort to help our readers (and ourselves!) make the most of the situation, we've compiled 10 tips for sprucing up a home office. And if for the time being you're working from a kitchen table or bedroom rather than a dedicated office space, these tips can benefit you, too!
1. Claim your "office" as your own.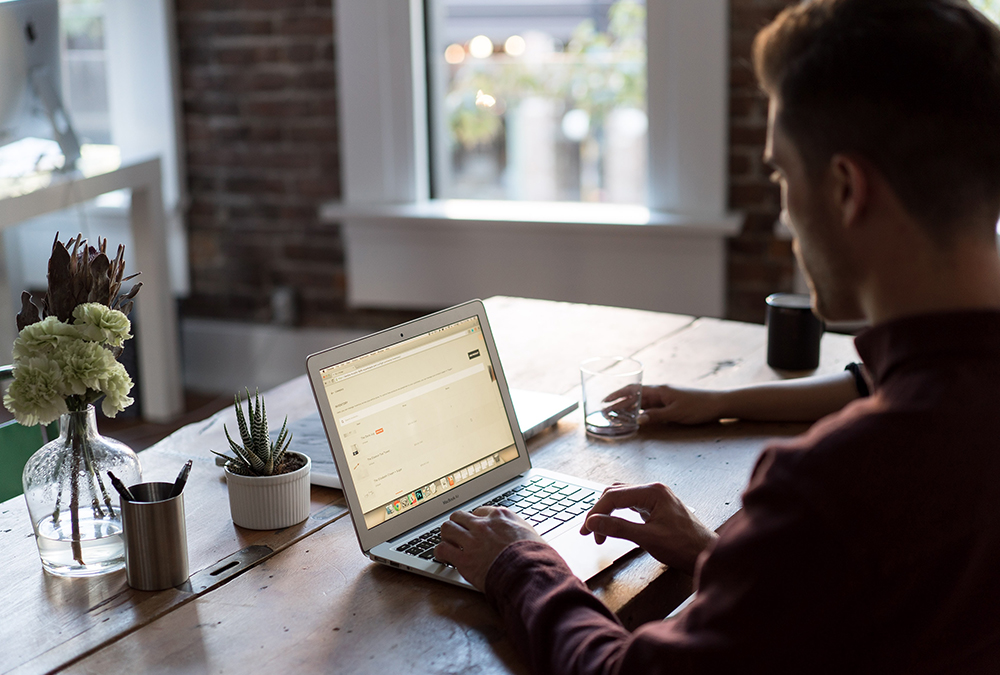 Whether you have a dedicated office or a makeshift work from home environment, try to claim a space as your own. If possible, keep the door closed while you work, and close it behind you after you leave. It will help keep your work separate from your rest time. Something as simple as clearing off your entire kitchen table and calling it your desk from 9am to 5pm can be helpful, mentally.
2. Prioritize lighting.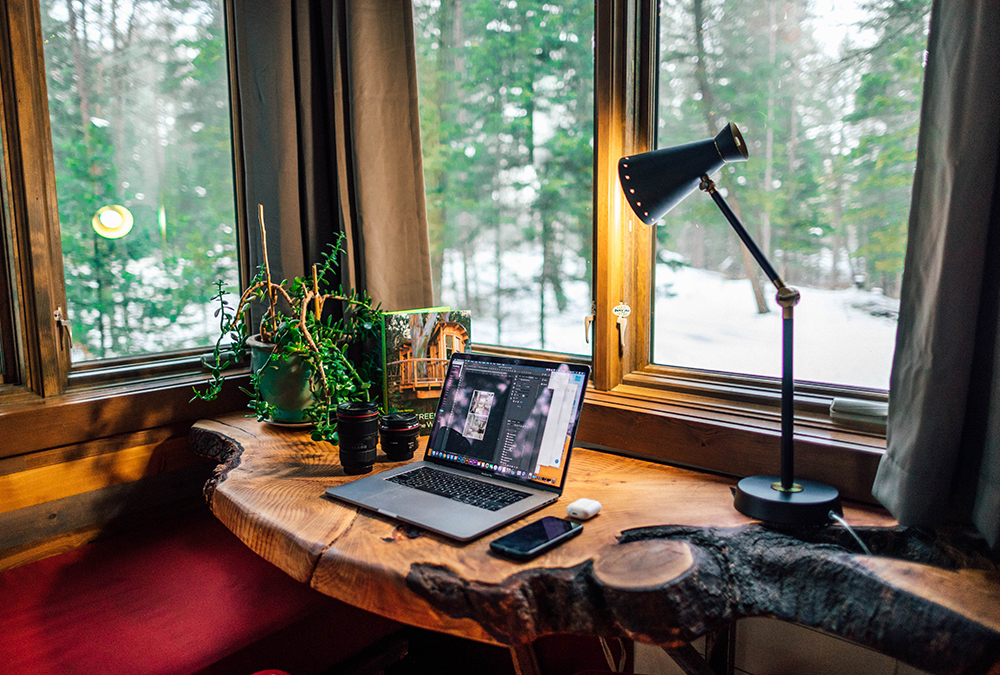 Good lighting is important for both your productivity and your mental health. Don't be afraid to move some lamps around in your house to prioritize good lighting in your work space or office, or to turn your desk to face a window to allow natural light to reach you throughout the day. The key to good lighting is layering — a mix of natural light, a warm light source that illuminates the whole room, and a light that directly illuminates your desk.
3. Choose your chair wisely.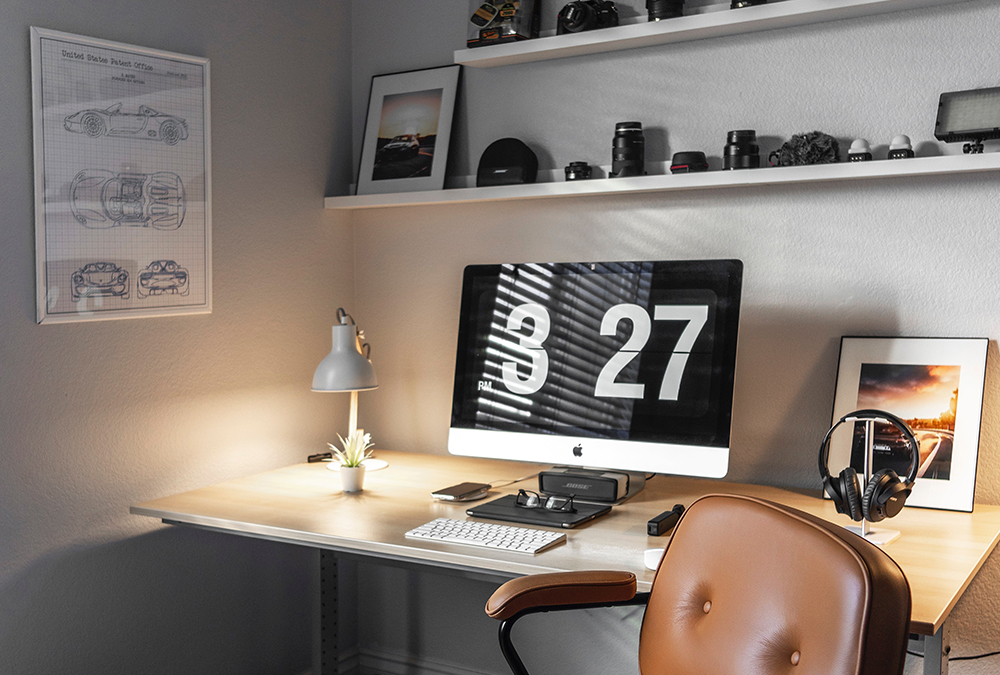 Next to good lighting, the chair you sit in all day can have the biggest impact on your productivity. Choosing something ergonomic or at least comfy will help motivate you to stay in the zone. Again, don't be afraid to poach your chair of choice from another room in your house if you need to!
4. Power up.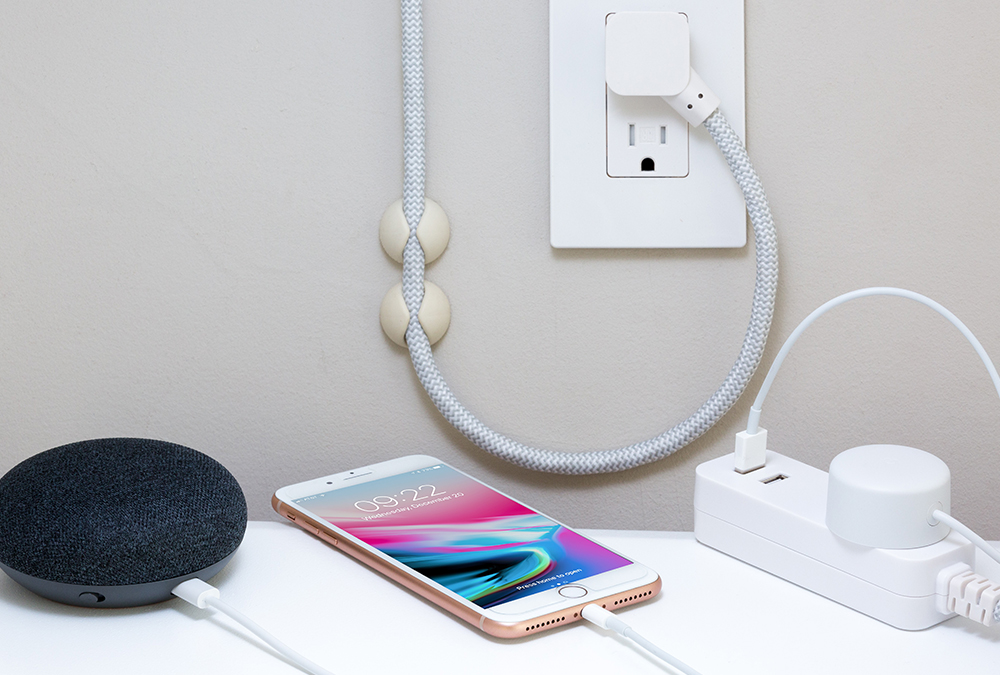 One of the office luxuries we often take for granted is access to plentiful outlets. If your home office is lacking outlets, steal a power strip from behind your living room couch or order one online. No need to stress yourself out with a dying laptop during a video call.
5. Add some plants.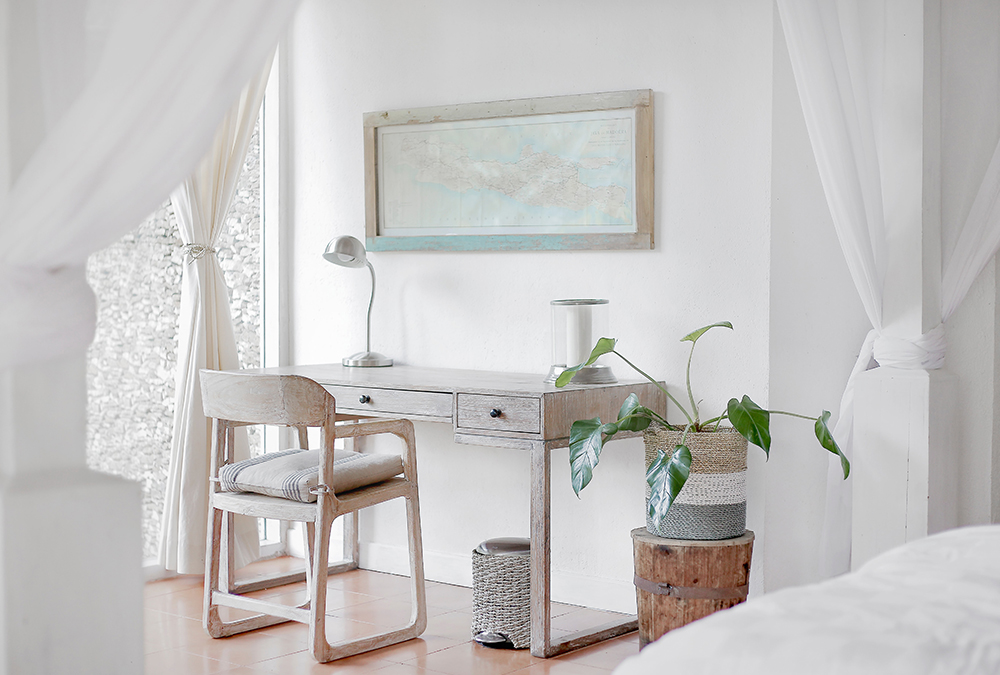 We're of the opinion that every room could use more plants. Introduce a few green friends into your office space to instantly brighten things up.
6. Set the mood with scents.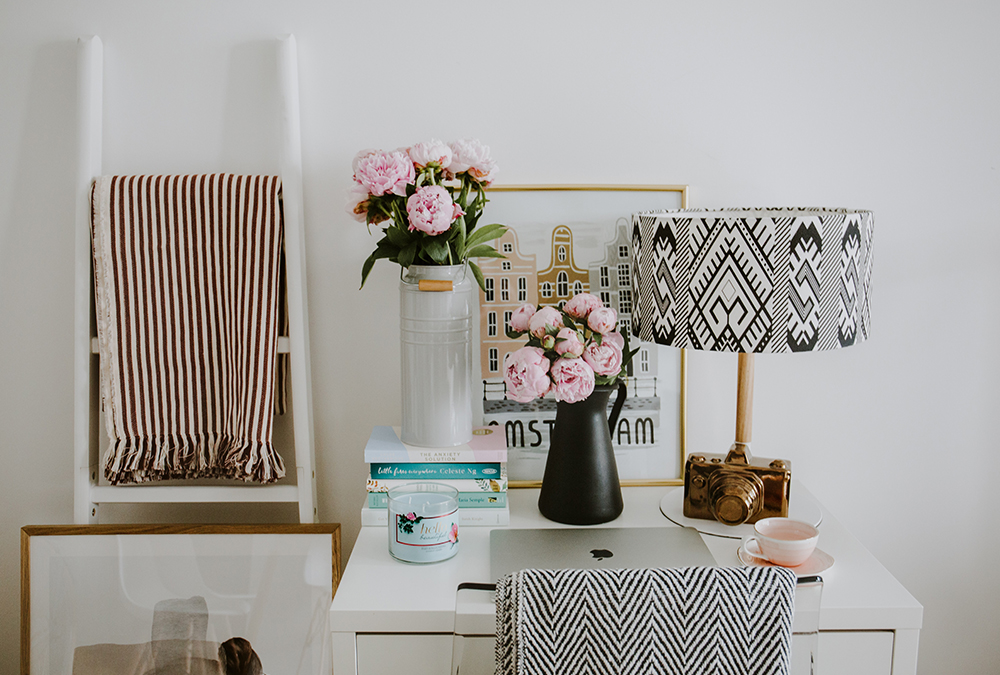 Did you know that certain scents can positively affect the outcome of your work day? Peppermint and eucalyptus can increase concentration, citrus scents can increase energy, lavender can decrease stress, and more. Burn your favorite candle, spray some air freshener, or diffuse an essential oil to set the mood in your workspace each day.
7. Upgrade your wall space.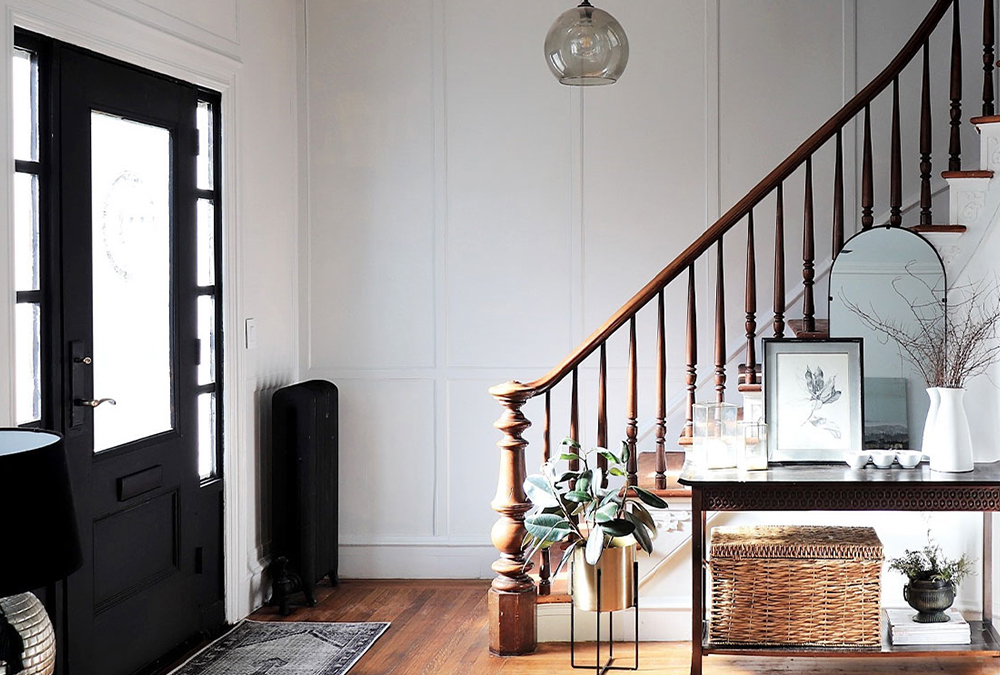 Many people are now taking client calls and team meetings via video conferencing, which can be anxiety-inducing if your home office is not "camera ready." An easy way to spruce up your walls (the co-star in all your video chats) is by adding shiplap or PVC lattice. It's easy to install yourself, and is a cost-effective way to transform your room when you don't have time or money to invest in an entire redesign project.
8. Clean up.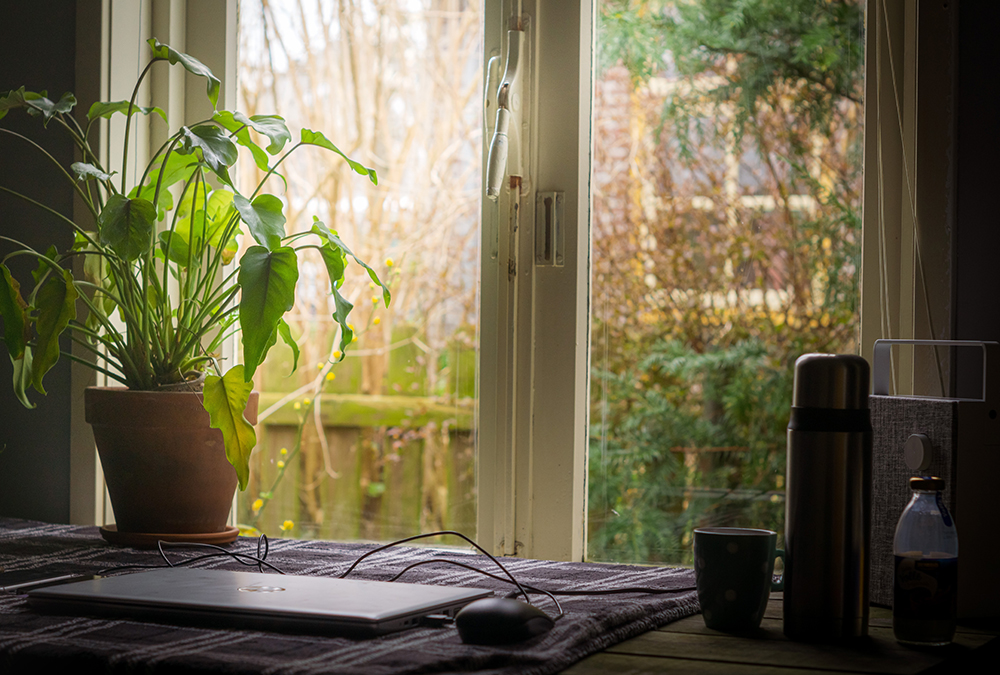 If your workspace still isn't feeling very "officey," try putting away some items that remind you of where you really are (your kitchen, bedroom, or basement). You can always take them back out at the end of your workday or workweek, and the simple act of putting away the salt and pepper shakers, jewelry holder, or set of weights will clear the space and hopefully clear your mind.
9. Give yourself easy access to snackage.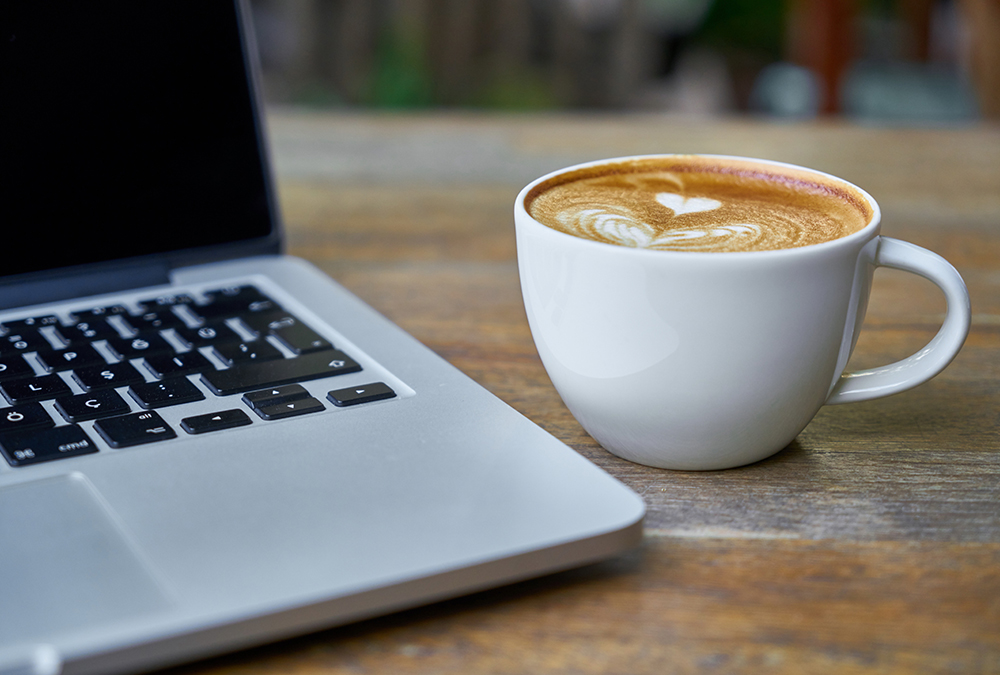 One of the underappreciated perks of working from home is the access to free snacks and coffee all day. Milk it for all it's worth! Put a mini fridge, coffee station, or snack drawer in your office to introduce a bit of luxury into your space. You might even look forward to heading into your office each morning if that's the only place you can get a cup of coffee!
10. Music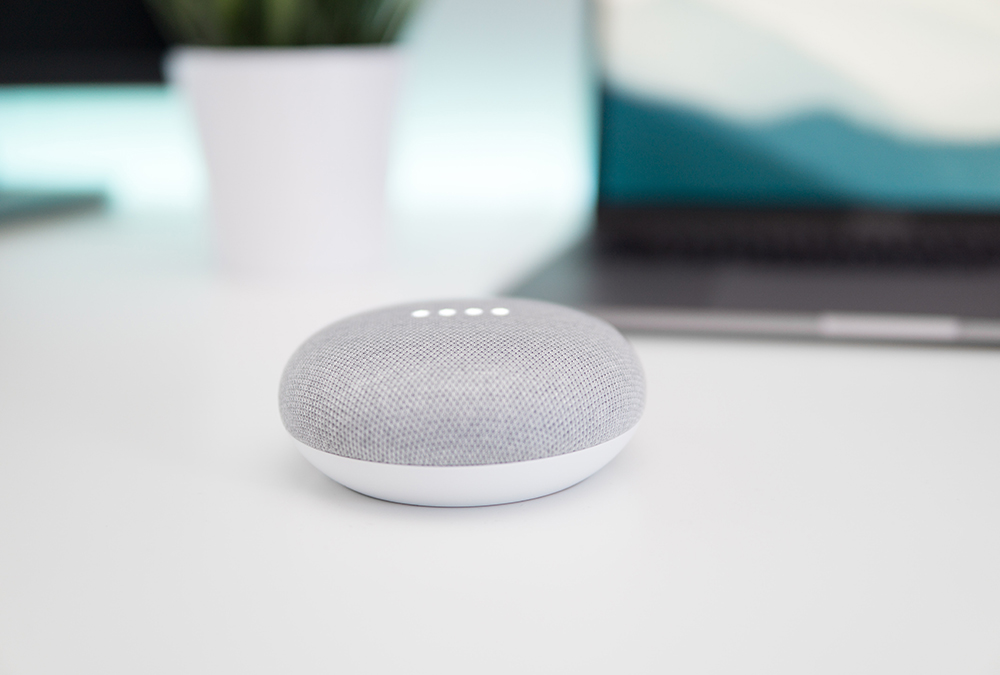 Don't play your music out of your smartphone or laptop speakers — If you have a smart speaker or stereo system, move it into your office! It'll upgrade the way you listen to your work playlist and help set a productive tone for your day.
Bonus Tip: Use a virtual background during your video calls.
Still feeling self-conscious about your work environment and want an instant upgrade? Download these free virtual backgrounds. to use during your next Zoom call! It's as easy as downloading the files, uploading them into Zoom, and either mirroring or un-mirroring your video depending on your settings. Enjoy!
Let the home style tips come to you.