Renovation Detail: 4 Popular Brick Patterns for Patios
As our outdoor renovation plans heat up, the patio and path ideas are percolating. After settling on brick as our material of choice, who knew we'd then have to select the pattern in which the brick is laid?
When designing a brick patio or path, you must consider key variables such as the style, area and application. You'll want to select the pattern that best suits the size, shape and aesthetic of your outdoor space. And with four patterns dominating the brick patios across our country, you're guaranteed to find one that best suits your needs.
1. Basket Weave
Bricks are laid horizontally and vertically in pairs to create the basket weave pattern.
The basket weave layout works especially well on large patios, because it breaks up large expanses.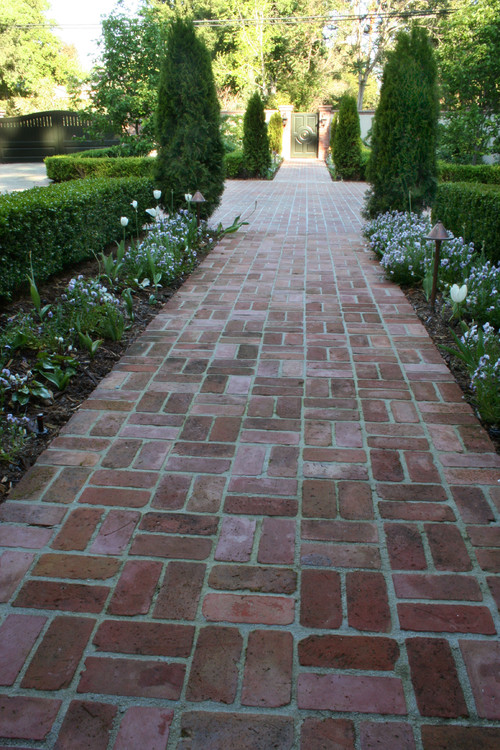 2. Herringbone
The herringbone pattern is a glorified zigzag. Diagonal rows of bricks alternate directions to create this traditional, formal design.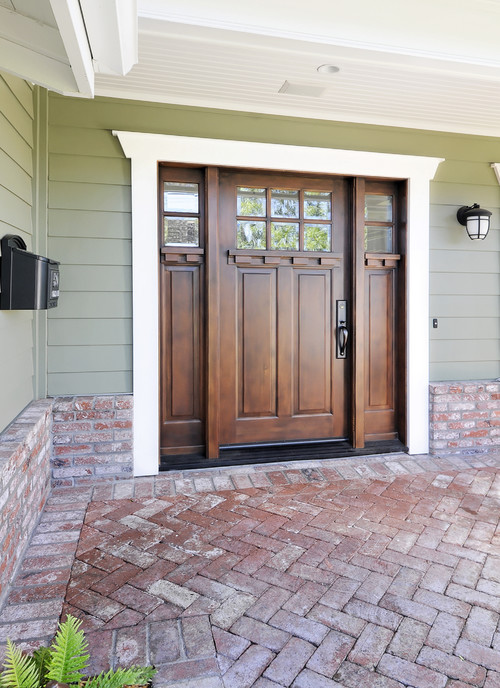 3. Running Bond
Possibly the most common of brick patterns, the running bond consists of rows and rows of brick where the ends of the bricks in one course align with the centers of the bricks above and below them.
A sleepy Southern porch is accentuated with a running bond pattern. The wide porch floor and the fireplace both feature the design.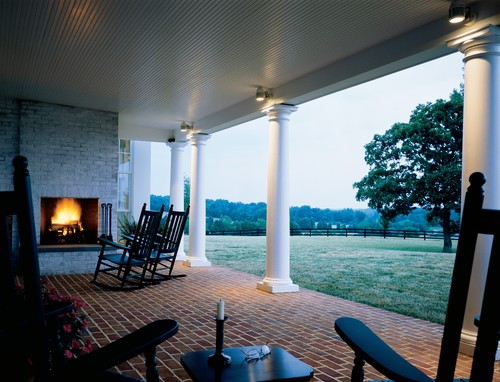 4. Jack-on-Jack or Stacked Bond
This pattern refers to designs in which bricks are placed in even rows and columns, creating a regimented, symmetrical and gridlike layout.
A Jack-on-Jack pattern is carried throughout this entire pool and seating area. Setting bricks in such a fashion can help create an illusion or feeling of a larger space then what actually exists. It is interesting how this stacked bond pattern is installed directly to the pool edge with no border.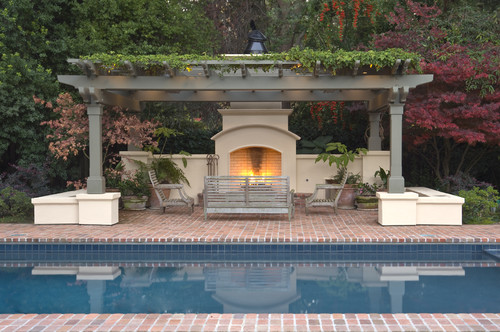 Houzz Related Links:
Let the home style tips come to you.