Recycle and Restyle: Tiki Torch How-To
Tiki torches are a simple way to add an inviting dimension to your outdoor space.
Adding a few to your deck or patio will create a relaxing mood while making mosquitoes feel decidedly unwelcome.
If you want to make a big impression but only have a small budget, you can create your own torches from empty wine bottles. Just let the tiki experts at LiveAbode light the way.
You'll find everything you need at your local home improvement store. Here's a list:
Empty wine or beer bottle (with labels removed)
Small funnel
½-inch tiki replacement wicks (or thick cotton rope)
Citronella torch fuel
½-inch brass or copper coupling with stop
½-inch copper tube cap
½-inch Teflon tape
Rope or twine (optional)
Glue (optional)
1-2 bags of pebbles or marbles
[video_cta id= 18W4hav6onM title='Recycle and Restyle: Tiki Torches' caption='Learn how to add an inviting dimension to your outdoor space with DIY tiki torches.']
How to make your homemade tiki torch in seven easy steps:
ONE

:

Decorate your torch by wrapping bottle with rope or twine and securing with glue.

TWO

:

Place marbles or pebbles in the empty bottle. Fill halfway.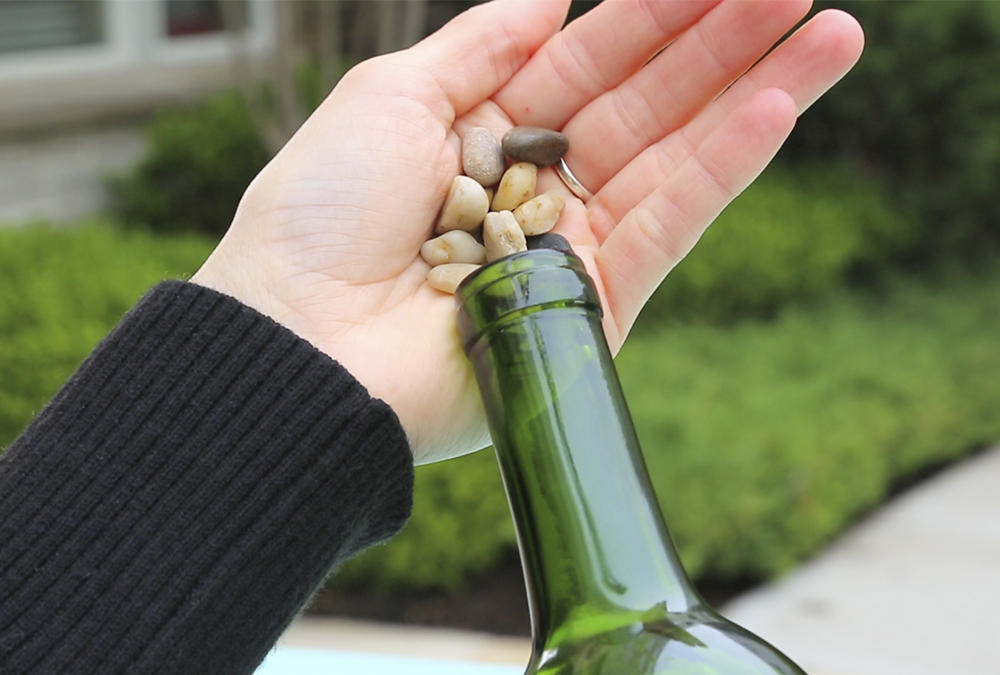 THREE

:

Fill your bottle with torch fluid using a funnel. Avoid overfilling.

FOUR

:

Wrap the end of your coupling with the Teflon tape. Use enough tape to fit snugly into the top of the bottle. Set in place, but do not push tape firmly down to the coupling yet.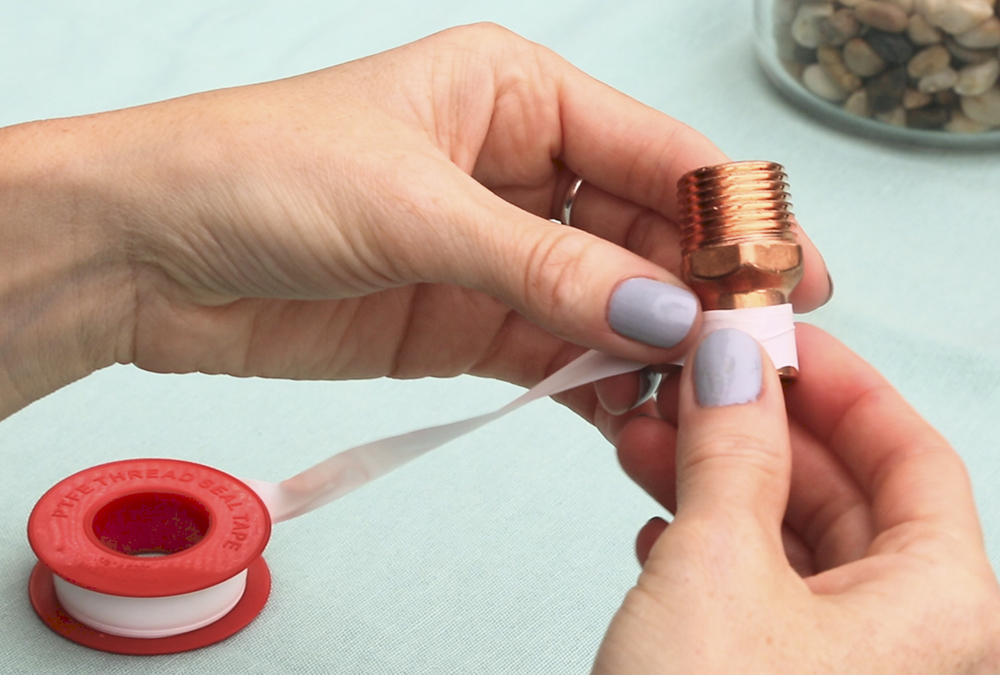 FIVE

:

Slide the replacement wick through the coupling, leaving about 1/2" of the wick sticking out of the top.

SIX

:

Add your wick to the bottle, pressing firmly on the Teflon tape so the coupling fits snugly into the opening of the bottle.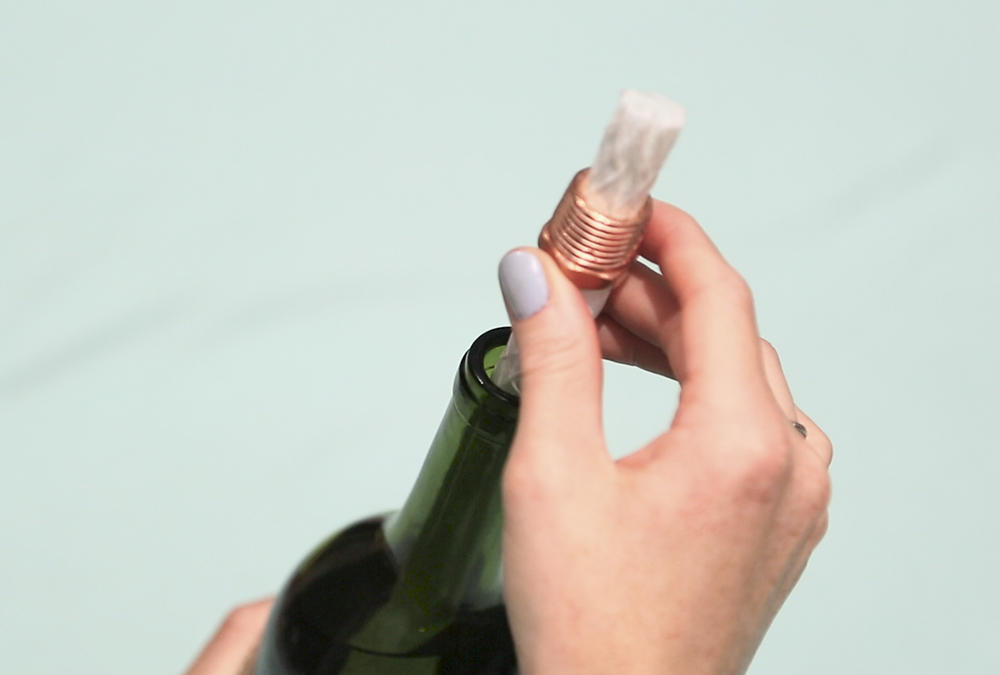 SEVEN

:

Light and have a fun, relaxing, mosquito-free evening.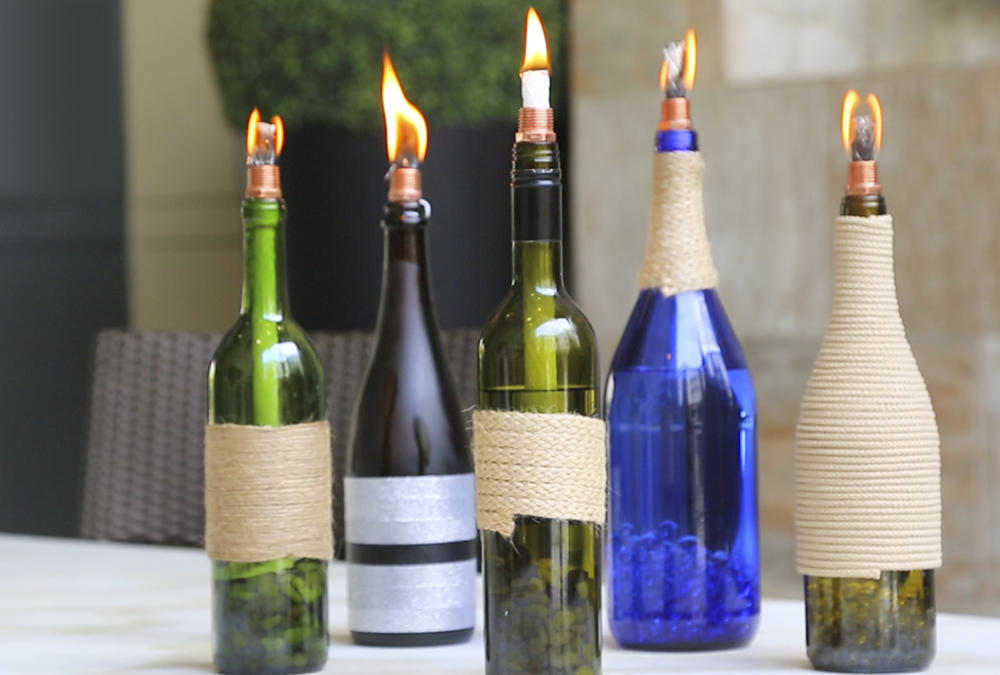 Cover your torch with a copper cap to keep the wick dry between lightings.
Safety Tip:
Always use your torch outdoors and clear of flammable objects. Never leave it unattended, especially around children and pets.
Let the home style tips come to you.