Introducing the 2018 Exterior Color Palette of the Year
Royal® Building Products' new palette brings sophistication and style for the new year
The new year is here and we're thrilled to welcome a new color palette inspired by the latest trends in design and the beauty of nature. Using the 2018 palette as a guide, homeowners have flexibility to mix and match the colors across a wide range of siding, trim, shutter, door and home styles.
The 2018 Exterior Color Palette
The 2018 Color Palette of the Year incorporates the most on-trend color combinations that we are seeing in home exteriors: Brownstone, Heritage Blue, Harvard Slate, Weathered Gray, Storm and Sterling.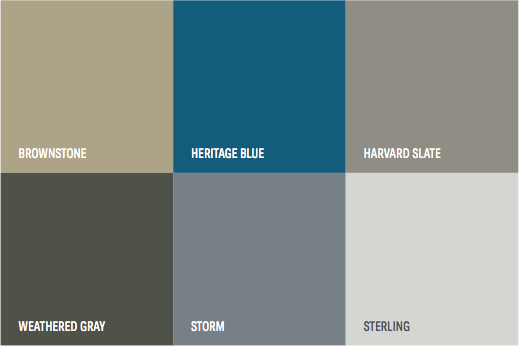 Serious Blues
Blue continues to dominate the world of color. Watery hues, from bold marine to blue-gray shades promote serenity and give off ocean vibes—a perfect calming color for your exterior. We see deep blues, like Heritage Blue, paired with cooler gray or blue-gray tones like Sterling and Storm. For homeowners looking to create a mindful space, free from screens, "tech" and everyday distractions, blue is a perfect choice.
Gray on Gray
Dark grays are a great choice for adding drama and modern flair to your exterior. As home styles continue to shift to Farmhouse and Modern designs, grays are a perfect fit for those types of homes. Using a board and batten style cladding in a charcoal is a stylish and contemporary choice for your home's exterior. Dark grays, such as Weathered Gray, can also look especially nice with a contrasting color, such as red brick exterior, a bright teal front door, cream colored trim, or natural wood accents.
Warm Neutrals
Thanks to shows like Fixer Upper, Rehab Addict and Home Town, more homeowners are seeking out ways to update their homes with the latest trends. The Color Palette of the Year's warm neutrals, Brownstone and Harvard Slate, do just that. These colors will stand the test of time and pair well with the bold, bright hues of the season. As trends change, these colors will be a great base for pairing with brighter colors in the future. These neutrals are also a great way to update the Mid Century Modern design, and keep up with the latest trends.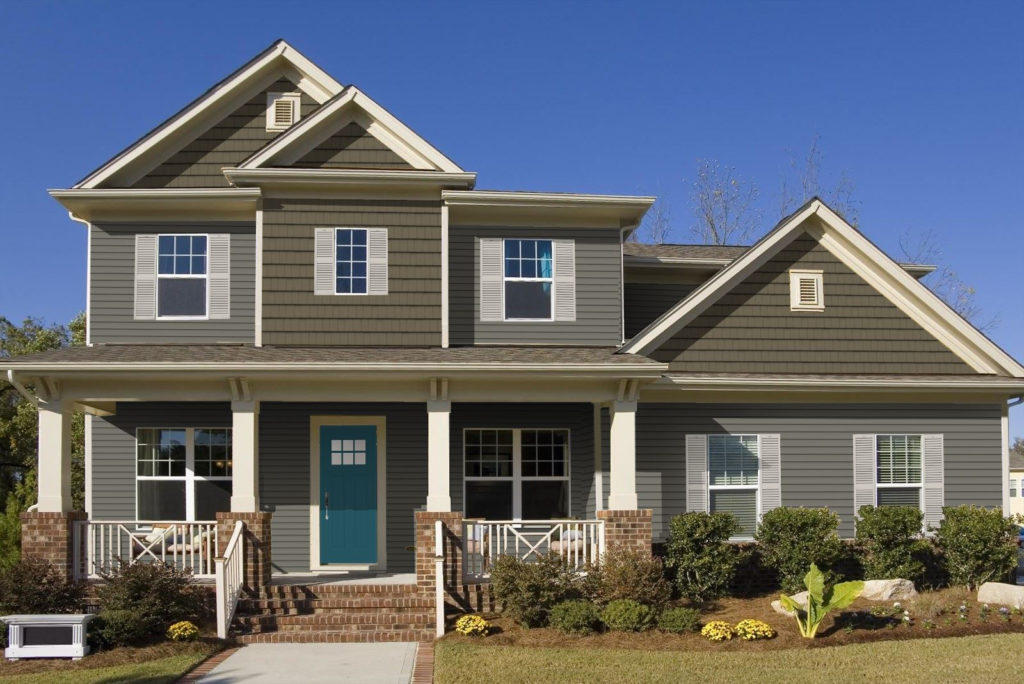 Are you planning any color changes for your exterior this year? Let us know if the 2018 Exterior Color Palette of the Year has inspired you to make some updates.
Let the home style tips come to you.