How to Plan for the Best Fall Garden Ever
As the heat of summer begins to wane, people venture out from the comfort of their air-conditioned homes to enjoy the cooler temperatures of fall. People aren't the only ones who enjoy fall temperatures — plants do too. In fact, fall can be one of the best times of year to add new plants to the landscape. The moderate temperatures of fall are relatively gentle to new plants, giving them time to grow a good root system and avoid the shock of being transplanted in the heat of summer. Fall planting also allows plants time to grow roots before the cold of winter arrives. For areas that experience hot, dry summers, fall planting is especially important, since plants have more time to grow a sufficient number of roots, allowing them to soak up much-needed water to keep them alive through summer.
Most trees, shrubs and perennials can benefit from being planted in the fall, but frost-tender plants do best when planted in the spring after the danger of frost has passed. Once plants have grown enough roots, they begin concentrating on their top growth, which is a sign of a healthy root system.
Before grabbing your shovel and heading out into the garden, let's look at some helpful tips to maximize your fall planting season while helping you avoid some common mistakes. Are you ready? Let's go!
Research plants before buying. Taking some time to research plants before you buy will save you time, money, maintenance and buyer's remorse more than anything else you do. Find out the answers to these important questions before purchasing a plant for your garden:
1. Is it native or adapted to your climate? Plants that are ill suited for your climate will require a lot more resources (water, fertilizer, maintenance) to keep them alive, often with disappointing results.
2. What exposure does it require: full sun, partial shade or total shade? One of the most common gardening mistakes is placing a new plant in the wrong light exposure, where it struggles to survive.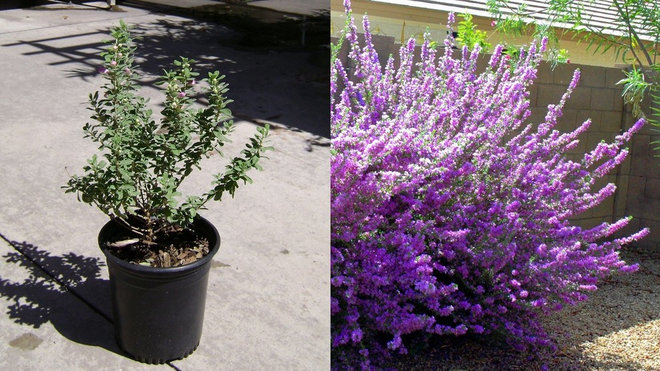 3. How large will it grow? Once in the ground for a few years, that small plant in a nursery container can grow exponentially. A 1-foot-tall and -wide shrub can quickly grow to over 6 feet tall and wide, leaving you with an overplanted landscape. Make sure you are prepared for the mature size of the plant you select and allow enough room for it to grow.
4. What type of maintenance will the plant require? Most native plants are generally low maintenance, but those that aren't may require a lot of pruning, watering and fertilizing that you may not want to do.
The answer to these questions can often be found on the plant label. Your local nursery professional can be a good resource to ask these questions of as well. Local cooperative extension offices and master gardeners have lists of plants that do well in your area.
Select healthy plants. This particular tip may sound quite simple, but you need to look at both the top and bottom of the plant to determine how healthy it is.
Look for healthy foliage without brown or yellowing leaves, which can be a sign of under- or overwatering. If the soil in the container is soggy or smells, leave it alone and walk away.
Check for signs of insects or disease on the foliage and stems. Chewed leaves and webbing can be signs of insect damage. Plants with pale or dark spots on the leaves can be infected with a disease, and it's best to avoid them and keep them from inadvertently contaminating the existing plants in your garden.
While you may be tempted to purchase a plant that is in full flower, it's best to skip it in favor of the one that has unopened flowers or none at all. At first that doesn't make much sense, because we all want a beautiful flowering plant rather than one without blooms. The reason to select the plant that is not in full bloom: The flowers will usually drop soon after planting due to the stress of transplanting. Besides, a good portion of the bloom time was already used up while the plant sat at the nursery. Once in the ground, the plant with unopened blooms will soon start to bloom, allowing you to enjoy the entire bloom period.
There is more to examine than the top in regard to a plant's health. You should also check out the roots before buying a plant. Sometimes nursery plants have been sitting around for a long time in their containers, and as a result the roots have grown around the root ball in a circular pattern, slowly causing the plant to become root-bound (shown).
Root-bound plants have a hard time when planted because the roots keep growing around themselves instead of out into the soil, where they would have access to water and nutrients. Eventually, root-bound plants can die.
If you do have a root-bound plant, you can try to correct the problem by taking a sharp knife and making vertical cuts about 2 to 3 inches apart around the entire root ball, extending from the top to the bottom of the root ball. This helps to disrupt the circular growth pattern and will help the roots grow outward into the soil.
Choose smaller trees and plants for easier transplanting. While you may be tempted to plant the largest tree in the nursery, you may be surprised to find that larger plants take a longer time to become established after being transplanted in comparison to smaller ones. The reason is that smaller plants are younger and don't need as many roots to support their top growth. Once they're planted, their roots will grow outward and top growth will soon follow. The same plant in a bigger size has a larger amount of top growth for its roots to support, and containers limit how much its roots can grow. Because of the plant's age and large size, it can take a longer time for it become established in the landscape.
This is a popular tip because it not only saves money but also makes digging holes easier.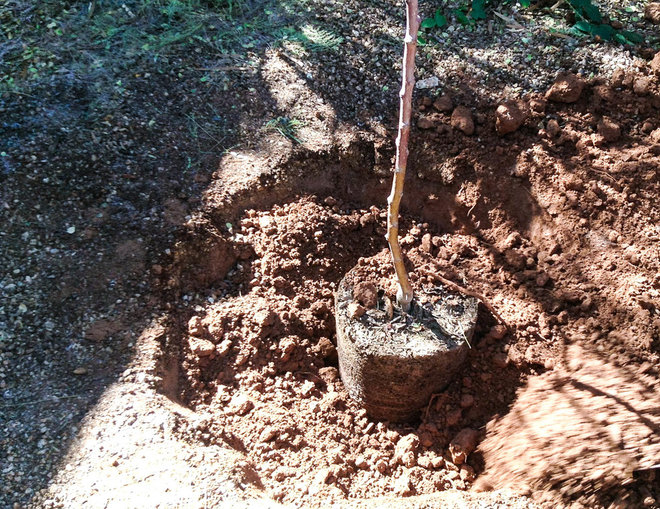 Dig your hole three times as wide as the root ball. Contrary to popular belief, the majority of a plant's roots grow outward. Digging a hole that is wider than the root ball helps the roots grow more quickly, and as a result the plant will become established more quickly. It's important to note that the depth of the hole should be the same depth as the root ball or even 2 inches shallower, as settling can occur after planting.
This is an example of a hole that is not wide enough. While the tree will grow, it will take longer to grow a healthy root system, and its upper growth will also take longer to grow.
Improve the soil with compost when planting nonnative plants. 
Compost
 improves the water-holding capabilities of sandy soils while helping to lighten clay soils. It also adds nutrients and microorganisms to the soil, which benefits nonnative plants. A good guideline is to add one part compost to one part native soil to the planting hole and mix them together before planting.
Adding soil amendments is generally not necessary for native plants, which are adapted to the soil in your area, unless you need to improve the drainage or water-holding capacity of your soil.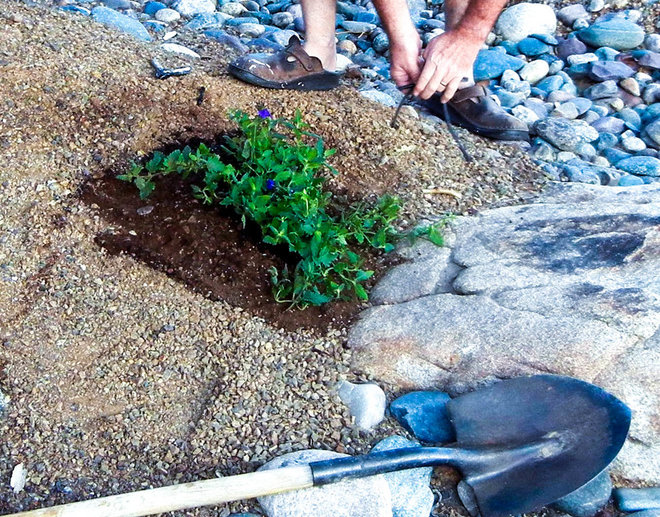 Don't add fertilizer to newly planted plants right away. When a plant is first transplanted, it devotes most of its energy toward growing more roots. Once it has a good root system, the plant then begins to focus on its top growth (the part we see aboveground). When you add fertilizer just after planting, you disrupt the natural cycle and force the plant to concentrate on its top growth when it doesn't have the roots to support it.
For nonnative plants wait until you see new growth before adding fertilizer.
For fruit trees it is best to wait until one year after planting before adding fertilizer.
Native plants usually do not need any fertilizer, even once established. Adding fertilizer to native plants can actually have the opposite result of what you want — it will promote the growth of more foliage, but you'll get fewer flowers.
Water new plants deeply and often. New plants need more water than plants that have been in the landscape for more than a year. You may need to water every day during the first week after planting, gradually reducing the frequency until your plant has been in the ground for one year and can then be watered on the same schedule as your other plants.
The frequency of watering is dependent on the type of plant, your climate, your soil and the type of irrigation you use (hose, sprinklers, drip irrigation). The nursery where you purchase your plant should be able to give you detailed instructions on how often to water your new plant. You can also contact your local master gardener's office for free advice. Many local city governments have helpful information on how often to water plants, customized for the area.
Add a layer of mulch around new plants. Mulch adds an extra layer of protection for plants — especially new ones. A 2- to 4-inch layer of mulch will help retain soil moisture, keep the soil cool in summer and warm in winter, and help keep weeds away.
When applying mulch it is important not to let it touch the base of your tree or plant, because it can create a warm, moist area where disease and insects can flourish. A general rule is to keep mulch at least 3 to 6 inches away from the base of a plant.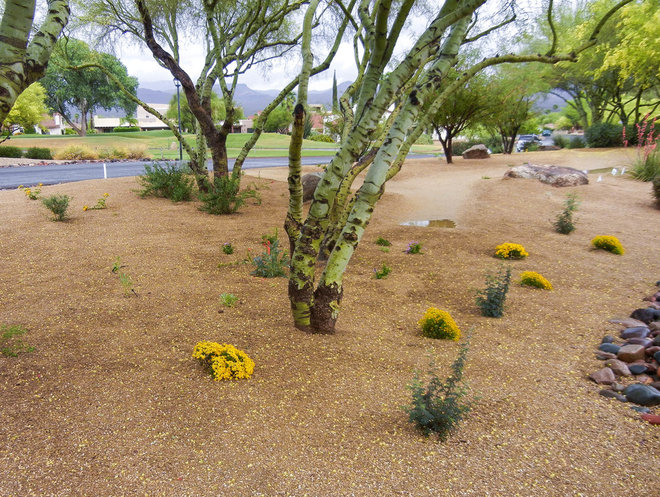 Be patient while new plants grow. This can be the hardest tip of all to follow. After all the work we put into selecting and planting our new landscape, we want to see instant results — not small, scrawny plants with large amounts of empty space. The temptation at this point is to overplant the area. If you do this, your garden will look great at the beginning, but as your plants grow to their mature size, they will quickly become overcrowded, ruining the nicely designed landscape you worked so hard on. If those empty spots in your new landscape keep bothering you, plant short-lived perennials or annuals in between young plants until your new plants fill out.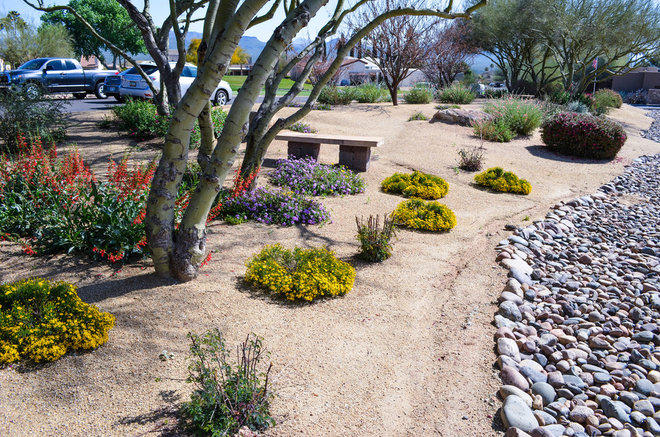 Enjoy the fruits of fall planting. With the right timing, a little research, healthy plants, wide holes, proper watering and mulch, those plants you added in the fall will soon grow into their beautifully mature shapes, fulfilling your vision of a beautiful landscape.
Let the home style tips come to you.