Home Spotlight: South Carolina Relaxation on Deck
Stuart and Cathy Malone were looking to bring a little southern hospitality into their picturesque Bluffton, South Carolina vacation home. They wanted the entire property—a newly built carriage house, main house and garage—to connect with the surrounding coastal views and dramatic landscape. And they wanted to make sure the materials they used were low maintenance, so all they'd have to think about was taking in the scenery and entertaining friends.
Working with their designers at Court Atkins Architects, the Malones knew that connecting indoor and outdoor living space was key. They chose Zuri® Premium Decking by Royal® for its combination of natural, traditional wood looks, durability and easy maintenance. The deck layout embraces the entire rear of the property with a wraparound design that grants ample space for outdoor grilling and screened outdoor dining and living.
The Malones love every bit of their coastal home, inside and out, and their Zuri Decking is an integral part of it.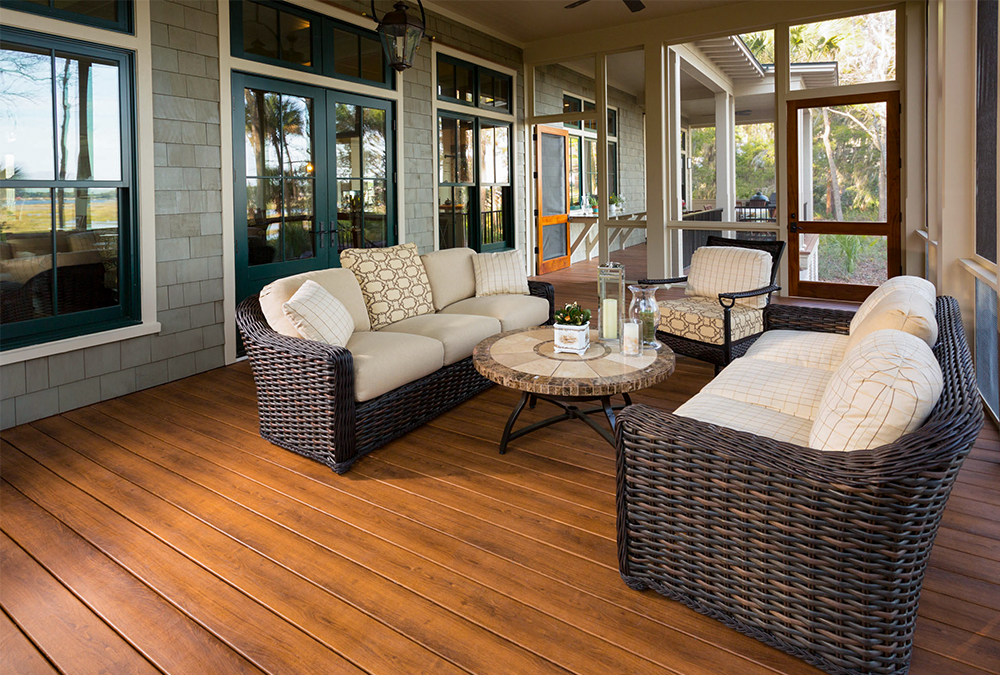 Gallery
Home Spotlight: South Carolina Relaxation on Deck
Let the home style tips come to you.