Hire a Pro or Do-It-Yourself?
For anyone whose skillset falls somewhere between a novice and a DIYer extraordinaire, it can be tough to know whether or not to tackle a home project on your own. If you're on the fence between hiring a professional and attempting a DIY project, check out our handy decision tree! Ask yourself these essential questions to stay sane – and safe – before you embark on a home project. Remember that each project is different, so keep your specific project in mind as you walk through the questions.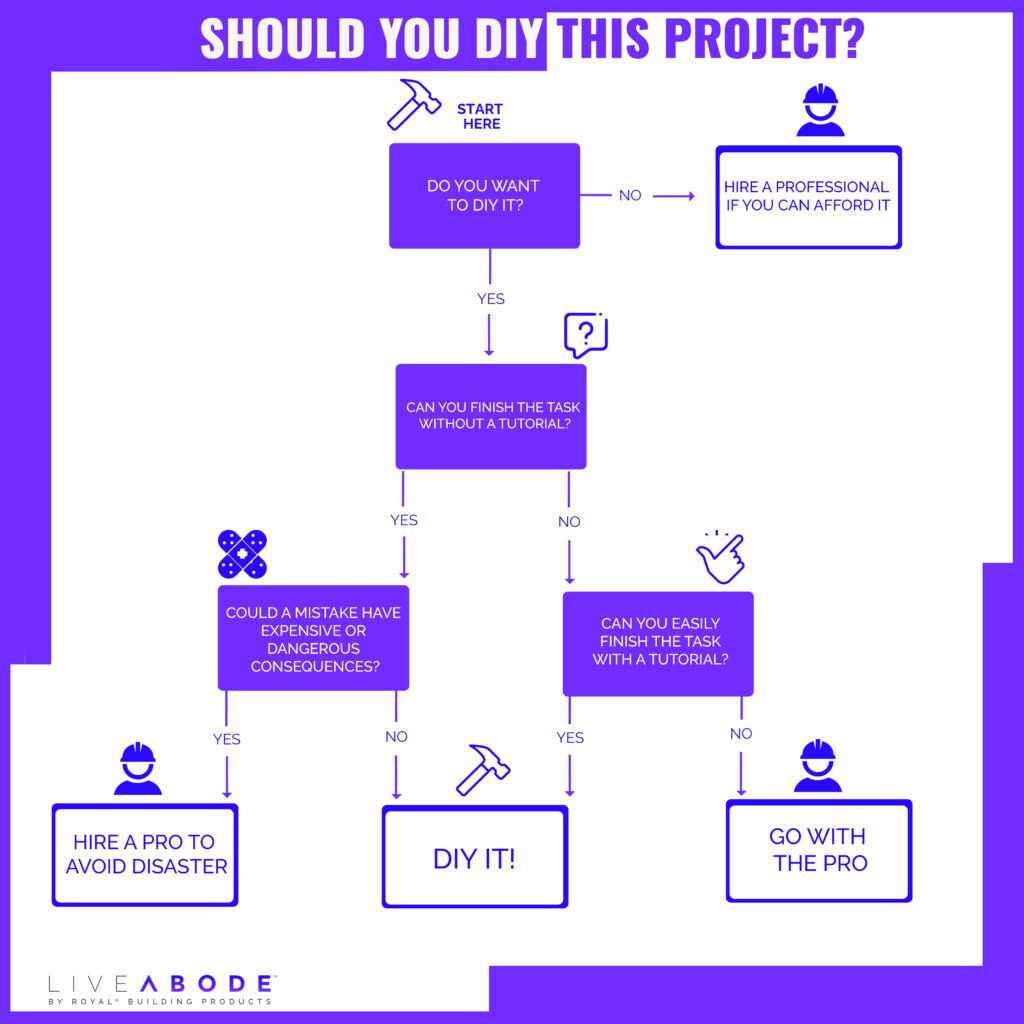 Looking for project inspiration or a helpful tutorial for a project you've already chosen? Check out our DIYs & How To's section, curated just for you!
Let the home style tips come to you.