Shutters are an easy way to add a bit of flair to a new or existing home, and in many cases are the key finishing touch to the perfect exterior. But it's important to make thoughtful shutter selection choices and install them properly to ensure they look and function as designed.
Here are a few strategies to help ensure you select the right profiles and install them in a way that preserves exterior aesthetics.
Select the right shutter style
For shutter selection, it's important to choose a style that marries well with your overall home design, otherwise the shutters will stand out for all the wrong reasons and can throw off the entire vibe of the façade. For example, a Southern Colonial home calls for louvered shutters, while Cape Cod-style homes often feature raised panel, louvered and board and batten shutters. No matter how much your customer likes Bahama shutters, they're not going to look right on a ranch home. (See more style combinations here.)
Select the right shutter shape and size
Shutters should be the same shape as the window they are covering so as to properly cover the window when closed (even if the shutters are fixed). Therefore, arched shutters should be used on round-top windows only. The arch should match the curvature of the window for the most accurate look.
The same goes for size: Shutters used in pairs should be measured properly so they fit inside the casing when closed. Even if the shutters are fixed, the eye will notice the difference.
Wondering how to select the right color for your shutters? Read more here.
Place shutters correctly
Another common installation mistake is extending the shutter to land directly on the window frame. Shutters are actually designed to hang on the inside edge of the window casing or frame next to the sash. This helps ensure a tight fit when shutters are closed to protect the window.
Account for thickness
For operable shutters, the thickness of the shutter must be considered when choosing hardware to ensure the shutter closes properly. Consult with your dealer or manufacturer rep to help calculate the thickness of the shutter in relation to the pintel and the hinge. Bring pictures of the exterior so they can account for brickmold and window trim.
Choose the right hardware
Because shutters sit differently on different types of cladding, take siding material and style into consideration when selecting hardware. Brick homes, for example, will require hardware attachment to the brickmold in many cases to ensure the shutter can close into the window recess and lay outside the brick when open. Hardware also is available to accommodate lap siding and trim board, among other styles and materials. (Learn more about choosing shutter hardware here.)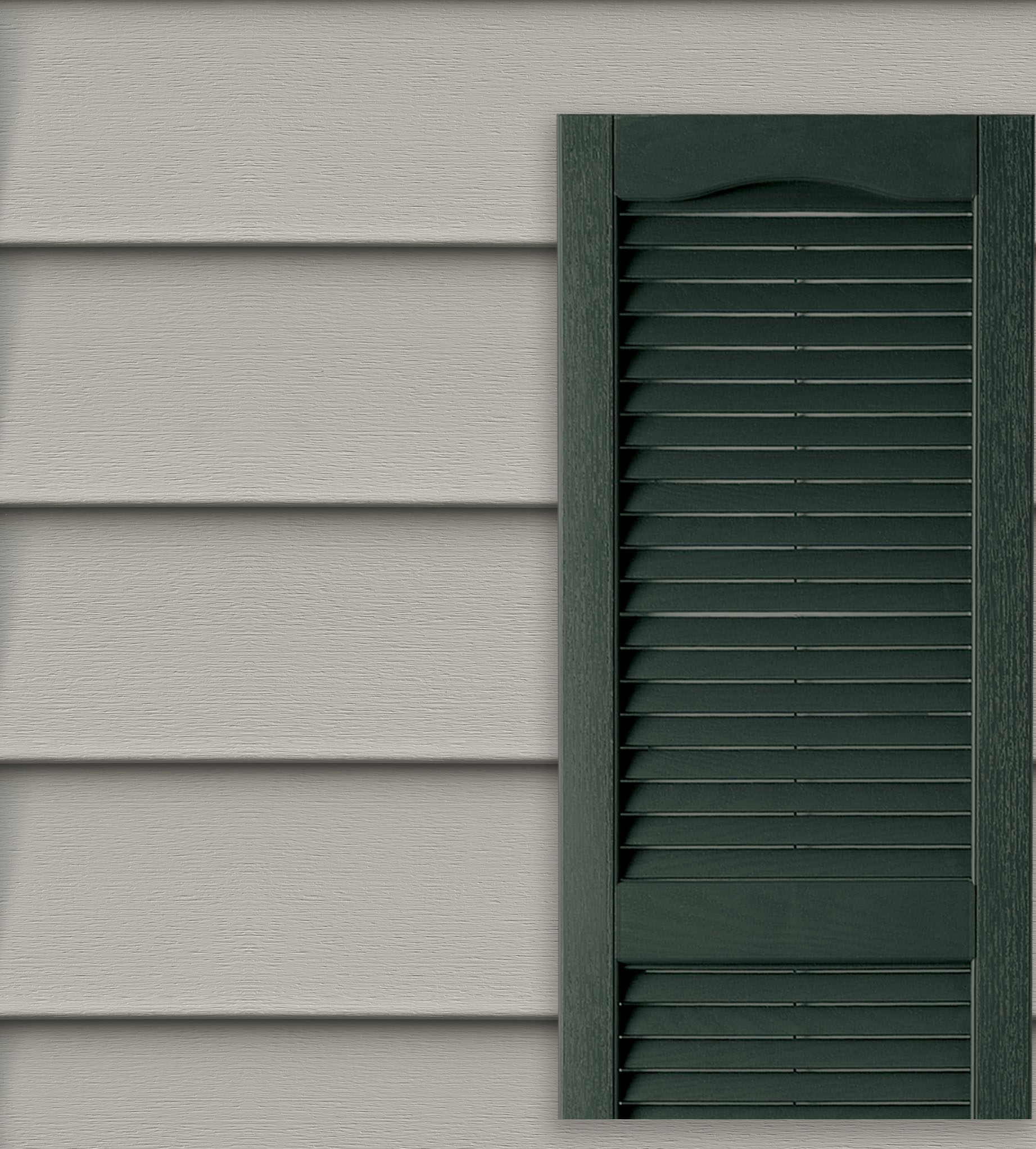 Let the home style tips come to you.