DIY Weekend: Vertical Garden
Take a look at any space in your backyard that can use some livening up—or even a section of your home that could use some TLC. You're likely to find an area ripe for a vertical plant wall.
Plants have been proven to counteract harmful pollutants wherever they grow, so your air quality will flourish too.
Plant Walls: It Takes All Types
Plants that thrive on an indoor plant wall include ferns and Chinese evergreens, which don't require constant sunlight. Plants made for the outdoors and direct sunlight include fruits, veggies and herbs. Succulents—plants that retain water in their stems and leaves—are especially tolerant of arid climates and direct heat.

Building Your Vertical Plantscape
You can put your wall together with a wood pallet made from recycled materials, scrap wood and basic tools you'll find in your local hardware or home improvement store.
Here's what you'll need:
Wood pallet (half or whole)
Staple gun and staples
Hammer and nails
Scrap wood (optional)
Sandpaper
Potting soil
A roll of landscaping paper
Your chosen plants
Paint or wood stain (optional)
Vertical planting begins with these simple steps:

ONE:
Begin by sanding down any rough parts on your pallet if needed. Add any support you need to the back side by securing scrap wood with hammer and nails.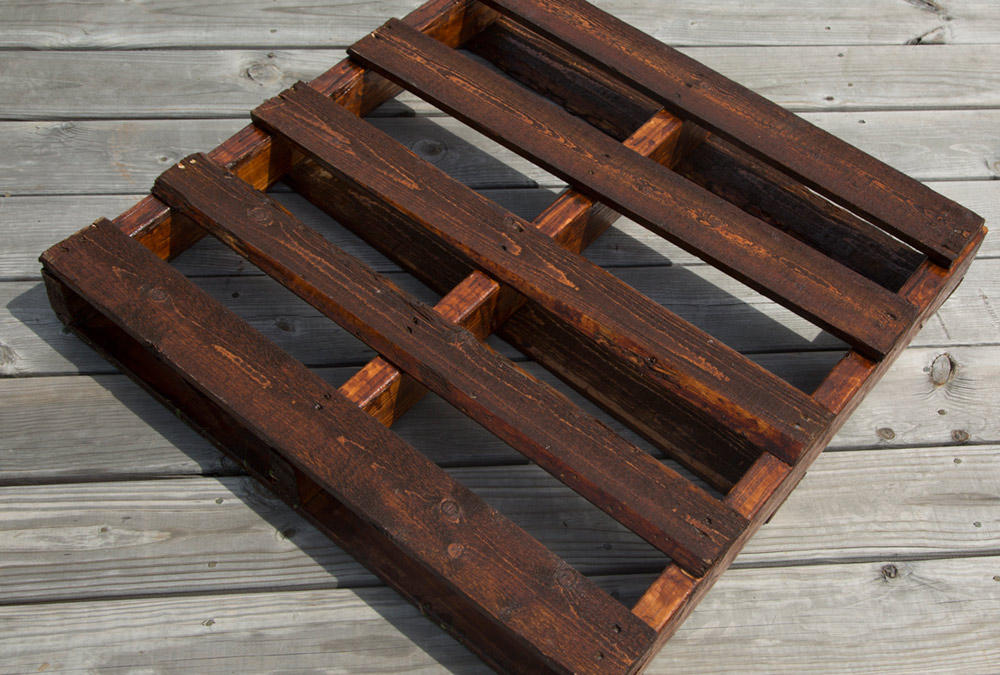 TWO:
Staple landscaping fabric to the back of the pallet and around all edges, completely covering one side and three edges (bottom, left and right sides). Use two to three layers.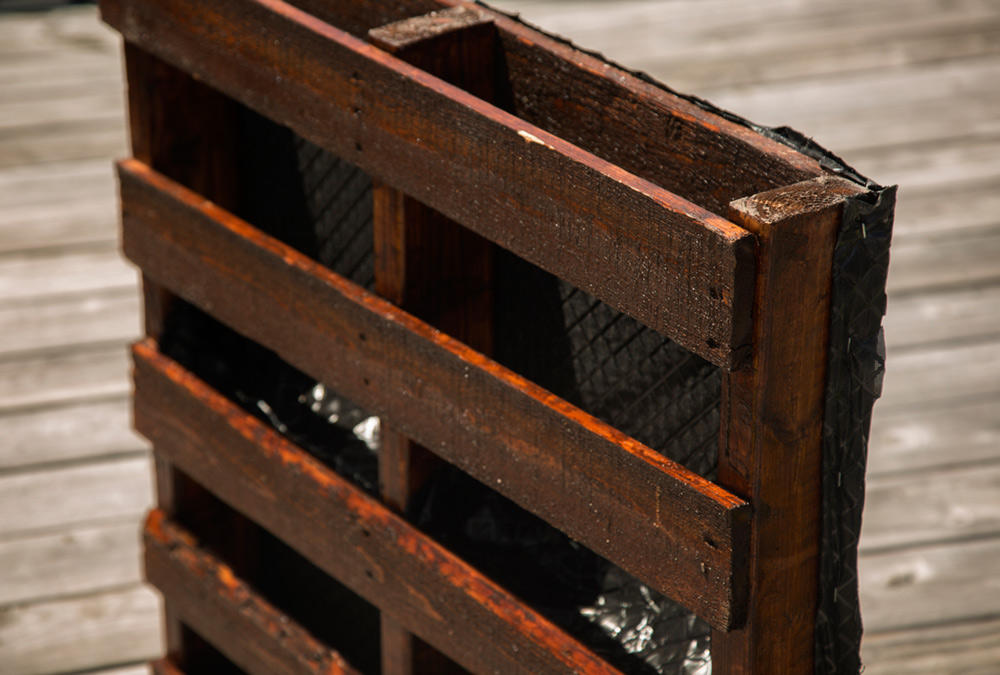 THREE:
Lay pallet fabric side down and fill open slats with potting soil. Press firmly. Be sure to leave enough space for your plants.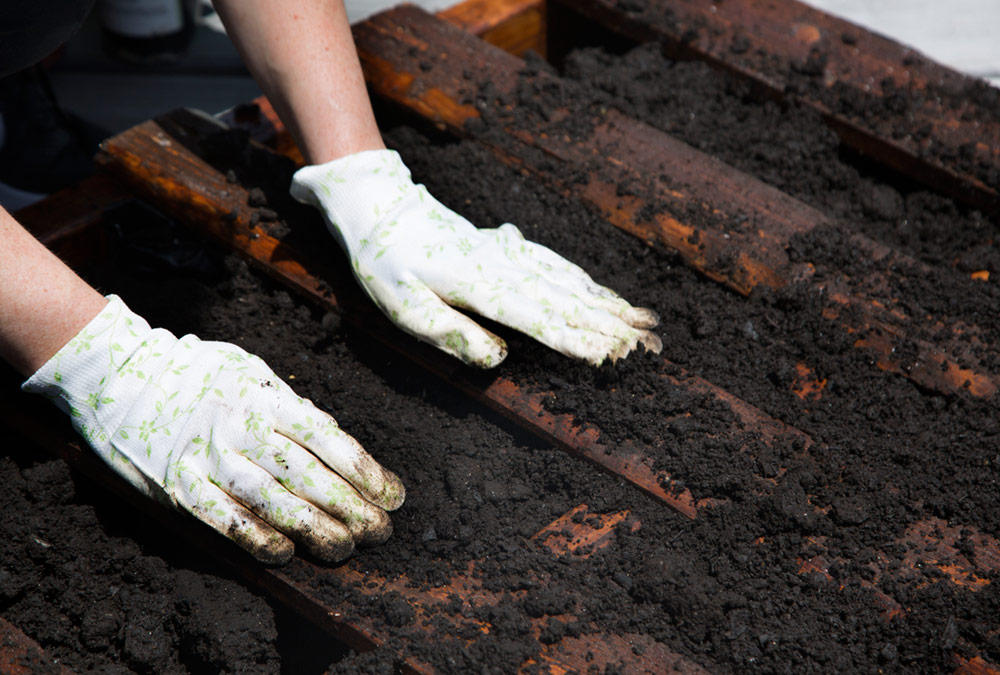 FOUR:
Add plants starting from the bottom to the top.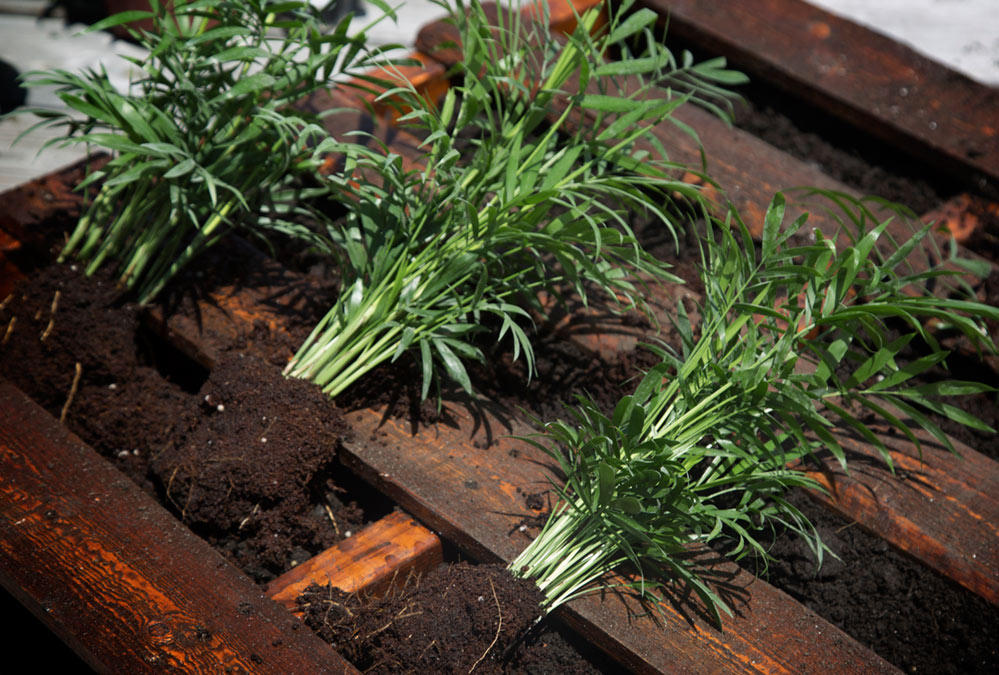 FIVE:
Top with more soil, pushing firmly again so plants are tightly packed.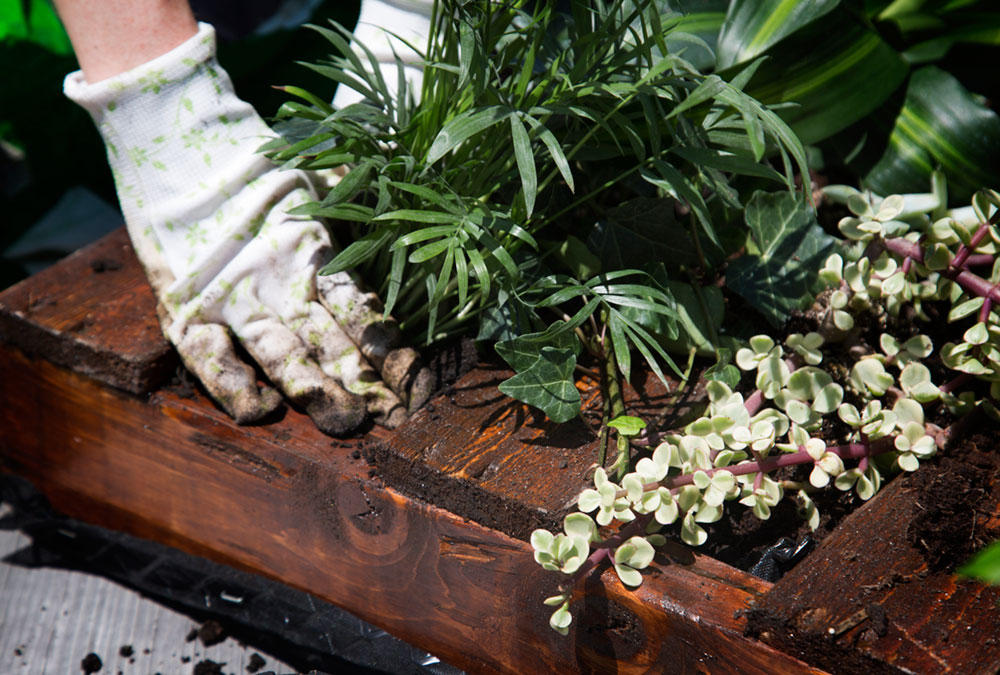 SIX:
Water from the top down. Let your pallet remain horizontal for one to two weeks, allowing plants to take root.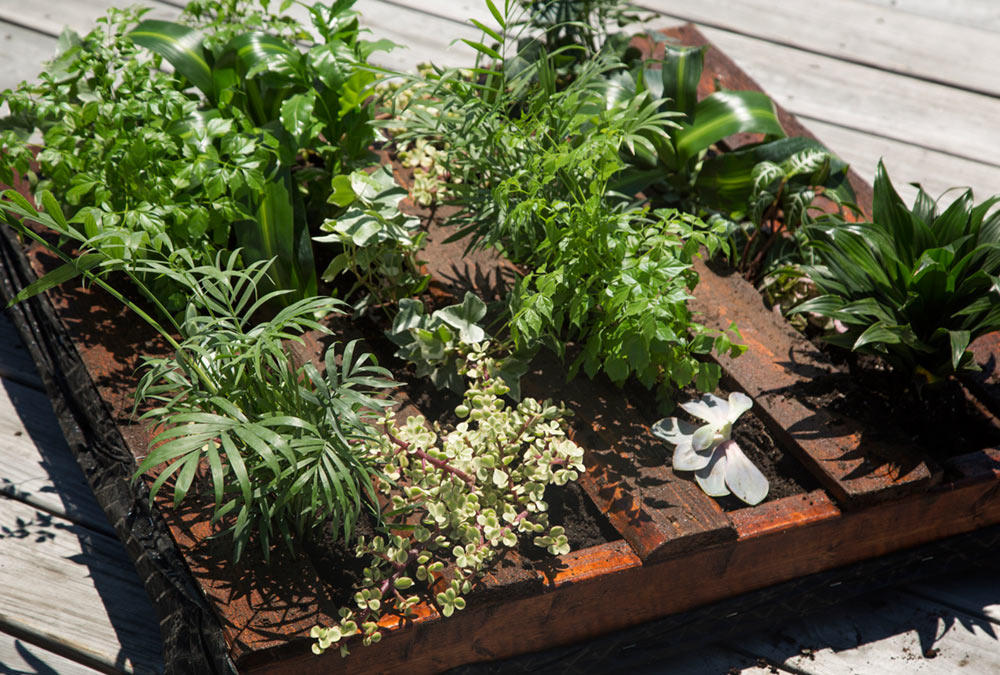 SEVEN:
After one to two weeks, your plants will be ready to live vertically and you'll be able to set your pallet plant holder in an upright position.
Your pallet (or pallets) can be fixed to a wall, or simply propped up against one. You can also add a personalized touch to your wall by painting it your favorite color, staining for a more polished look, or labeling herbs with chalk paint.