Pumpkins aren't just for carving, they can also serve as festive floral decor. In just a few steps, you'll have a pretty planter that fits right in with your multicolored gourds and fall landscaping.
Here's What You'll Need:
Medium-to-large sized pumpkin
Potted flowers (like mums, for example)
Metal spoon or scoop
Carving knife
Gloves
Potting soil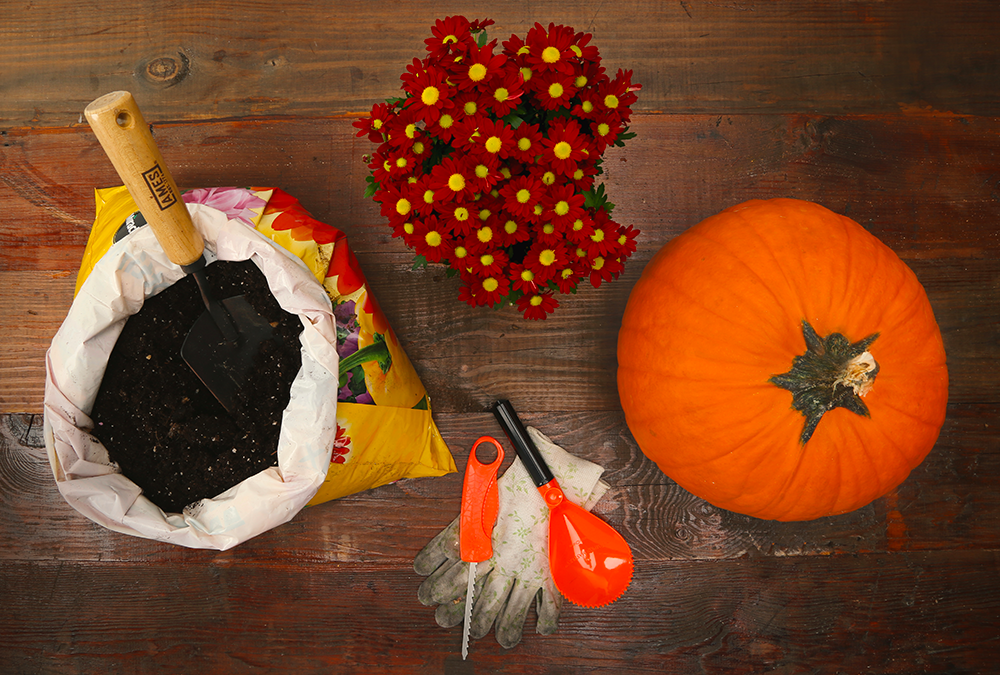 Step One
Cut out the top of your pumpkin with your carving knife.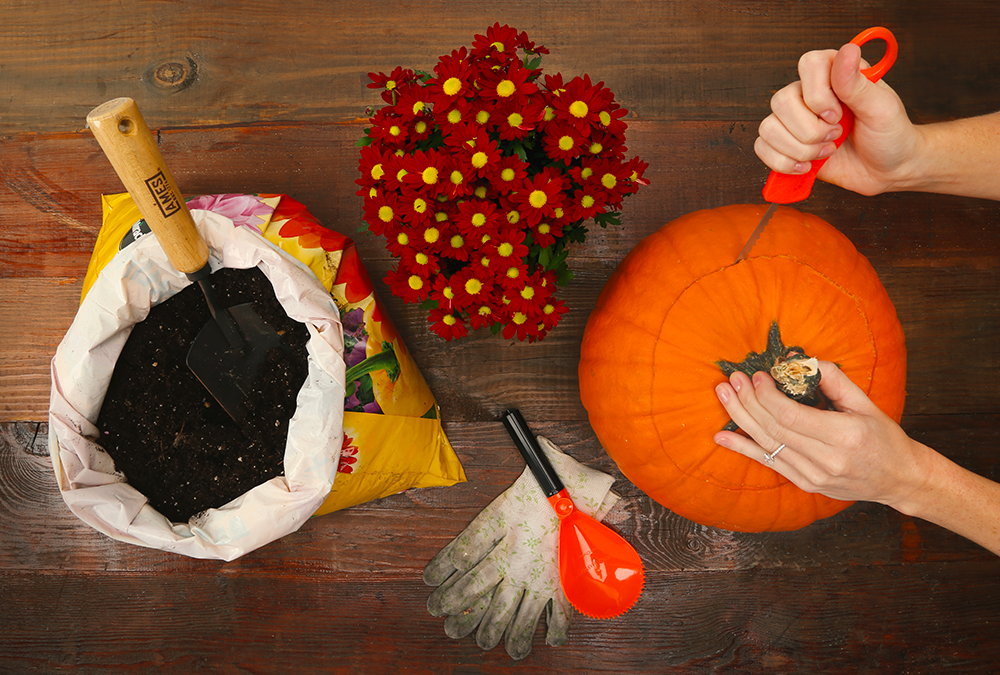 Step Two
Scoop out all the pumpkin seeds, fibrous strands and pulp. (Save the seeds to roast later!)
Step Three
Fill pumpkin ⅔ – ¾ of the way with damp potting soil and plant your flowers.

Decorating Tips
Create three pumpkins, each devoted to a differently colored flower or plant: for example, yellow and red mums in the first, lavender autumn crocuses in the second and ornamental grass in the third. Or consider leaving your pumpkin whole (no hole!) and topping with moss and succulents.
But don't stop here! Complement your pumpkin planter with a DIY fall wreath to add even more curb appeal.
Let the home style tips come to you.